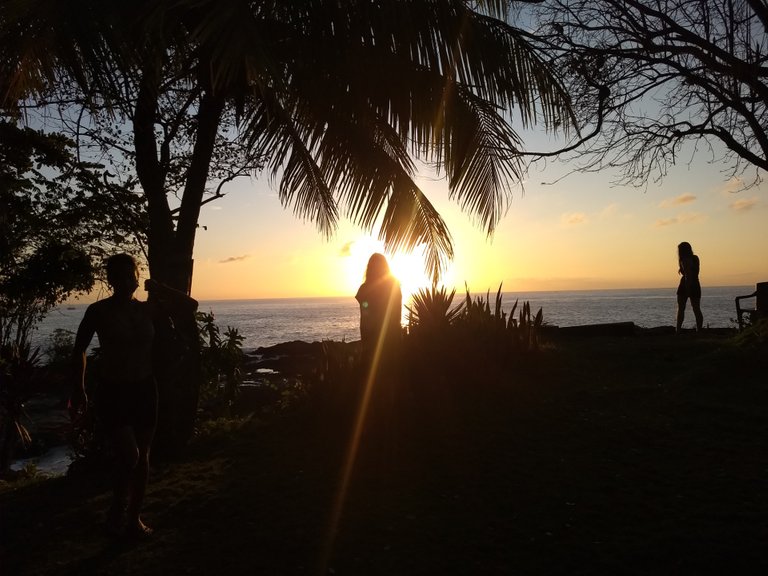 Read "Costa Rica - Days 9-12 - Montezuma" on TravelFeed.io for the best experience
---
I was stuck in Montezuma for four days. Nothing to see here. Don't bother. It's terrible.
Alright, I can't lie. This place was paradise. But please, don't everyone descend on this town and ruin the magic. This place was exactly what I hoped for and more when planning my travels.
I'm skipping writing about my day in Puntarenas. There really is nothing to see there. I mean, go there instead and hang out with all the cruise ship people. If you're the typical tourist type that it is. But if you want a place you'll never want to leave, it's Montezuma.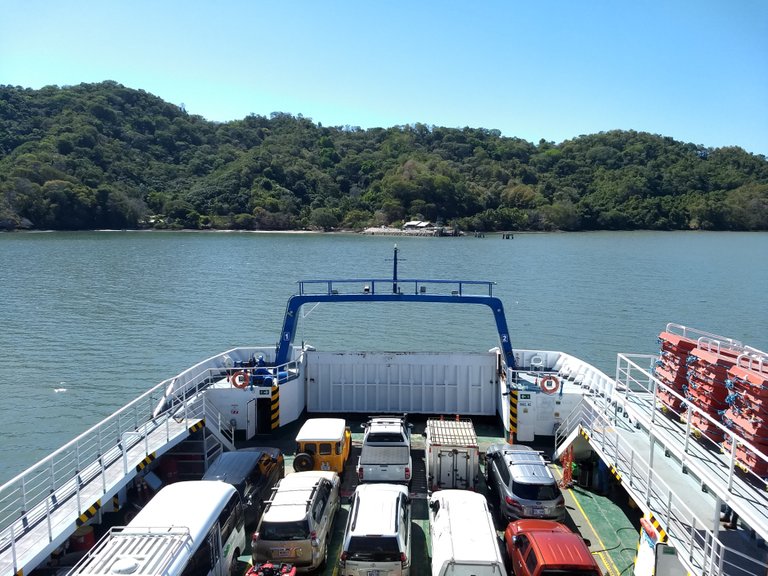 It would have been much cheaper to take the bus and maybe an extra hour. I didn't really need a cab but wanted to ride with friends I had made on the ferry. So it took about an hour by cab. You need to travel over really rough dirt and stone roads to get to the town. It was much smaller than I anticipated, but that's a good thing.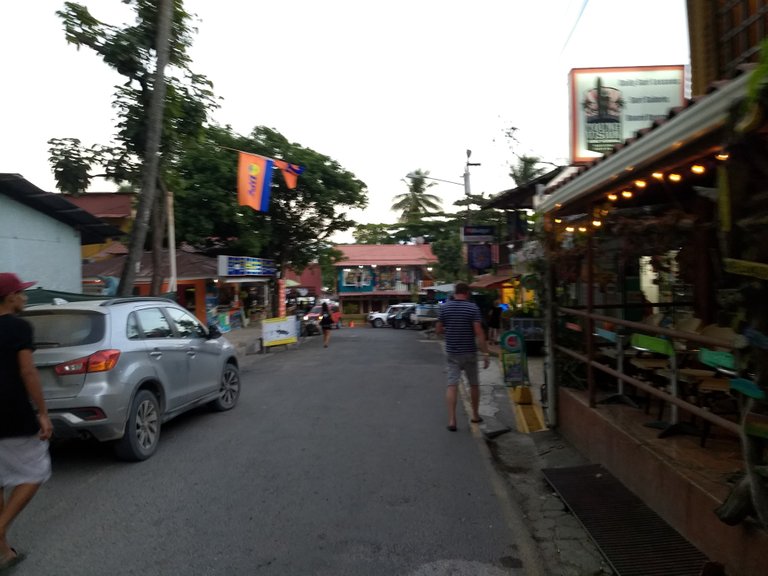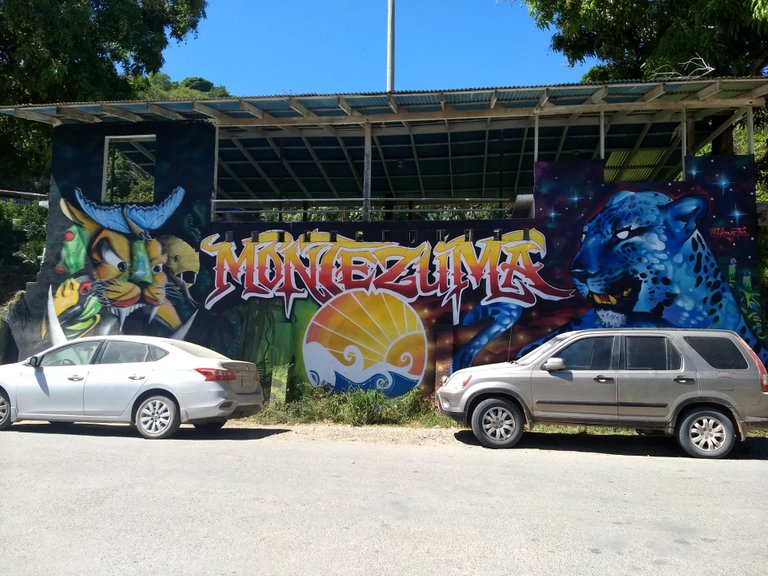 I stayed at the Luminosa Hostel about a kilometer south of the main town. It was an easy walk down first a paved then a dirt road.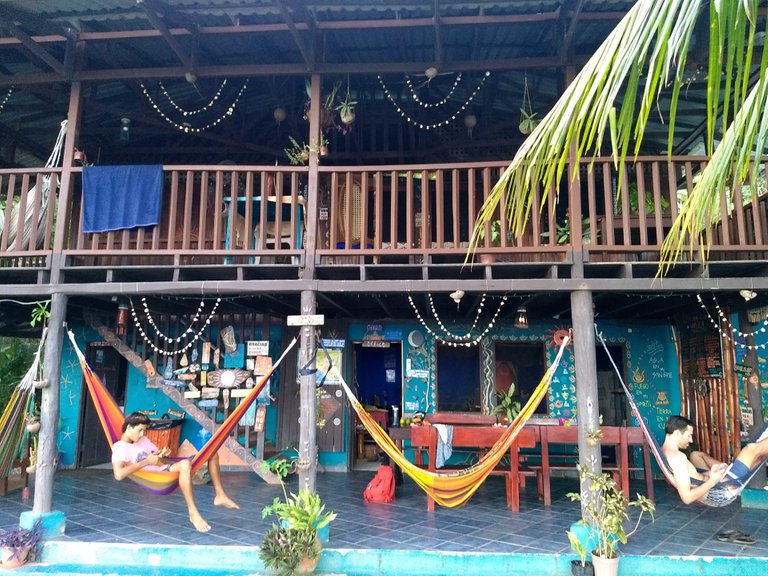 I had originally reserved only two nights but as soon as I saw the place I added two more. I would have added even more if it hasn't been booked up on further days.
The backyard was right on the water. A small beach was to the left and a larger beach was only a short walk away on the right. But just to the right was a path leading to a rocky area with natural tide pools!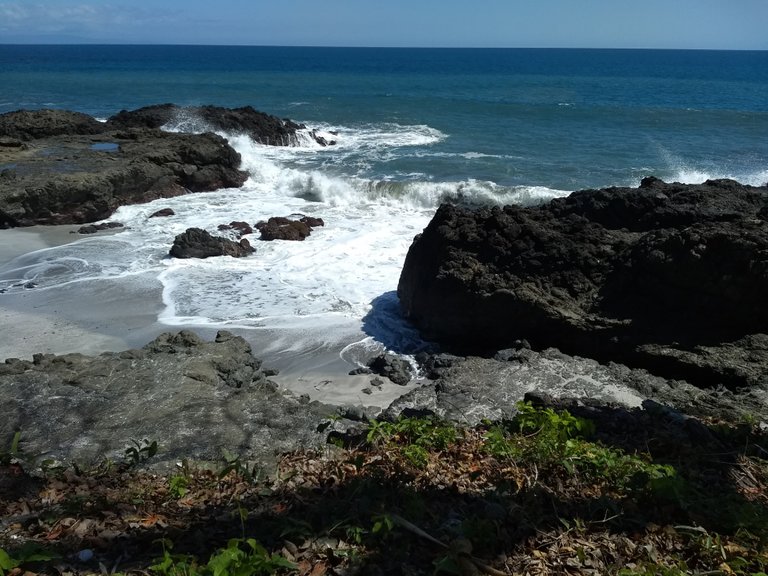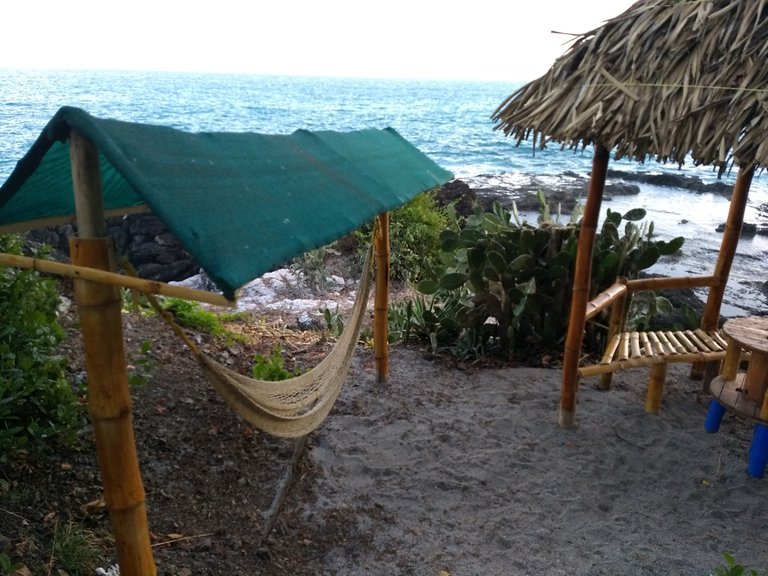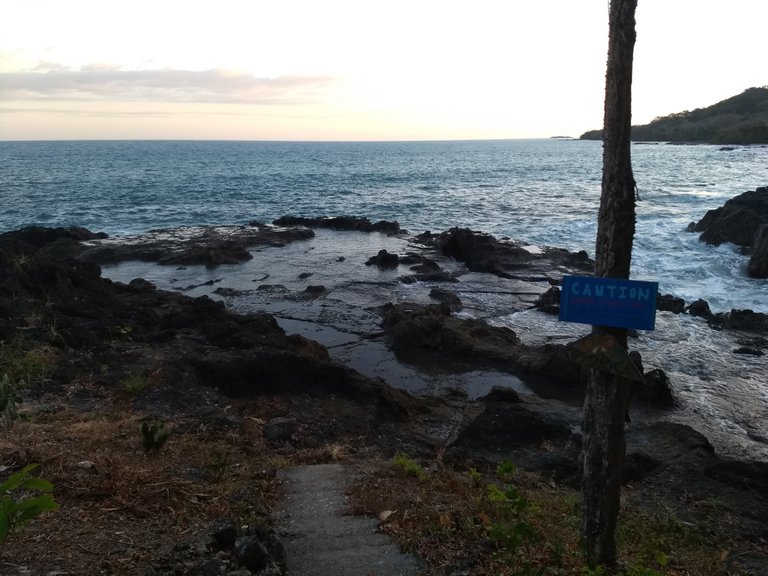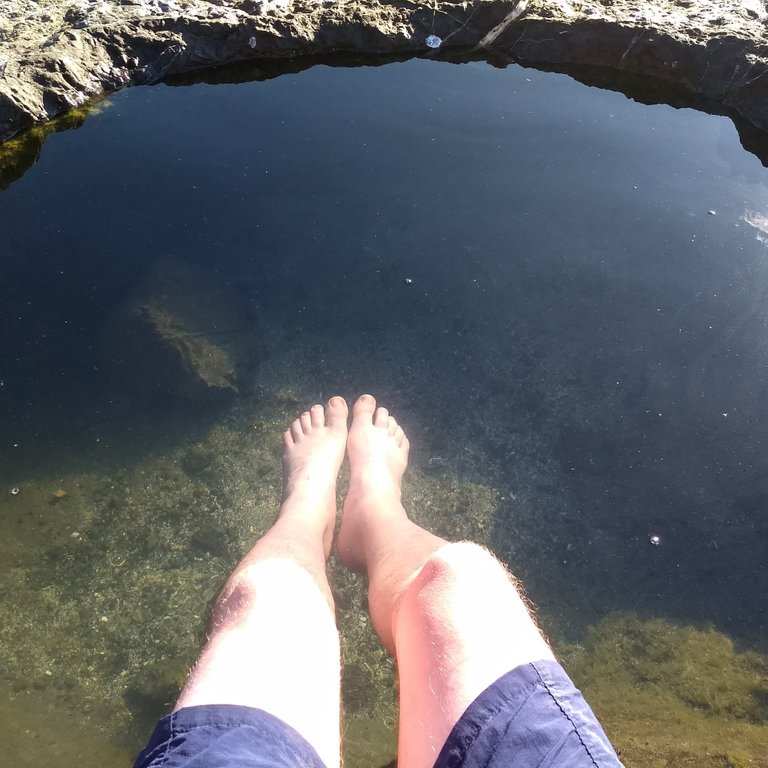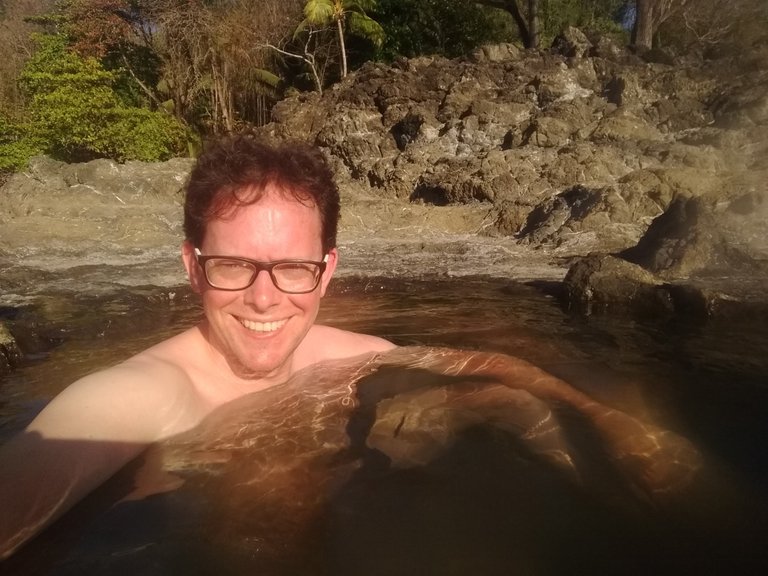 I have one question about my stay here. Had anyone ever figured this out?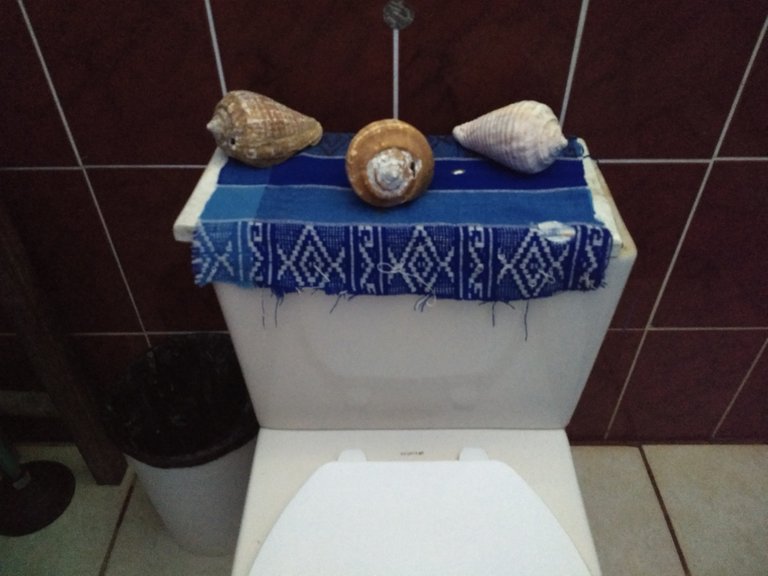 The hostel was one of the best I've been in. It's not because it's full of fancy amenities. It was just so pleasant a place to relax in the elements. Every morning people would get up before 6 to see the sunrise. I would lie in my hammock as one by one, people would walk out to the cliff awaiting the sun.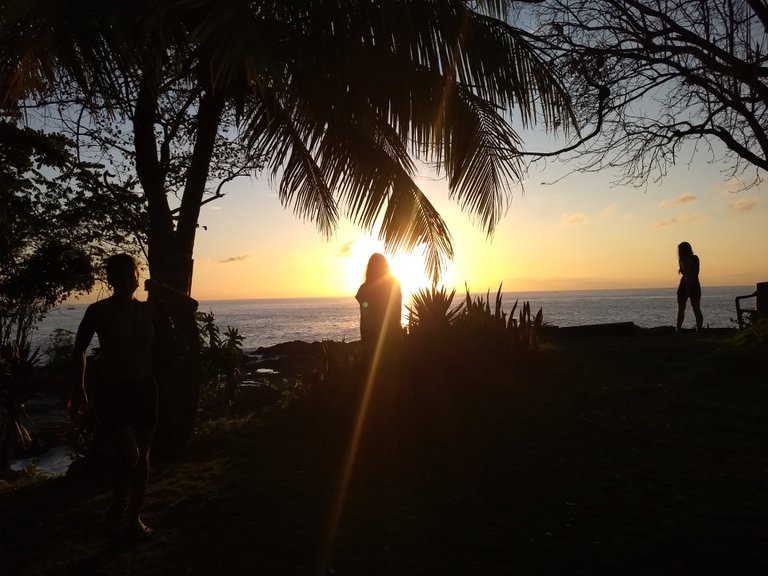 The one hike you can't skip is to see the Montezuma Waterfalls. The trail head is on the way to town, maybe 100-200 meters from the hostel. You must cross the river bed rocks after the first small waterfall. Then look for a trail covered by tree roots. The waterfall has a swimming hole. I jumped off the raised area on the left hand side. There is another upper waterfalls and yet another even higher one. However, I was unaware of this at the time.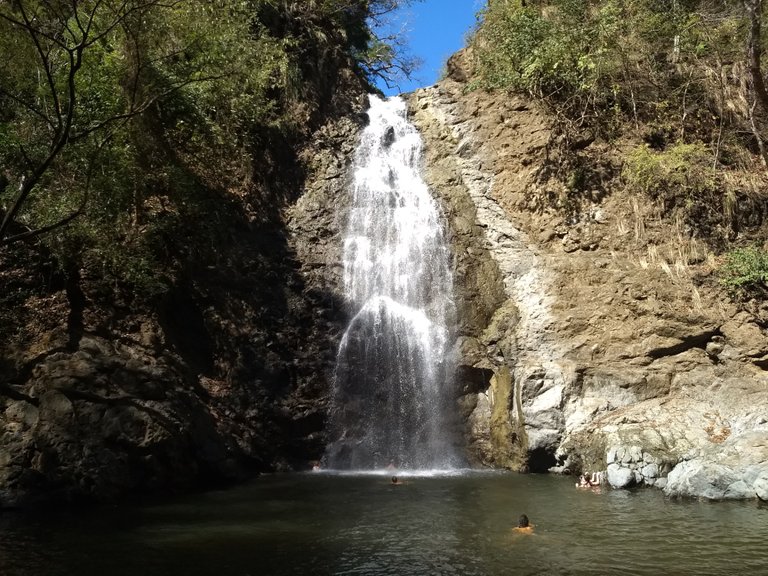 One drawback to this town, and it's really quaint, is that there is no ATM. It had an ATM, but it broke. So if you plan to use cash here, bring some with you. Otherwise you will have to take a bus to a town about a half hour away. Luckily, most places take credit cards.
The beaches near the hostel are small, but there is a medium size beach adjacent to the town on the south end. There is also a large stretch of sandy beach, without so many rocks, as you head north of the town.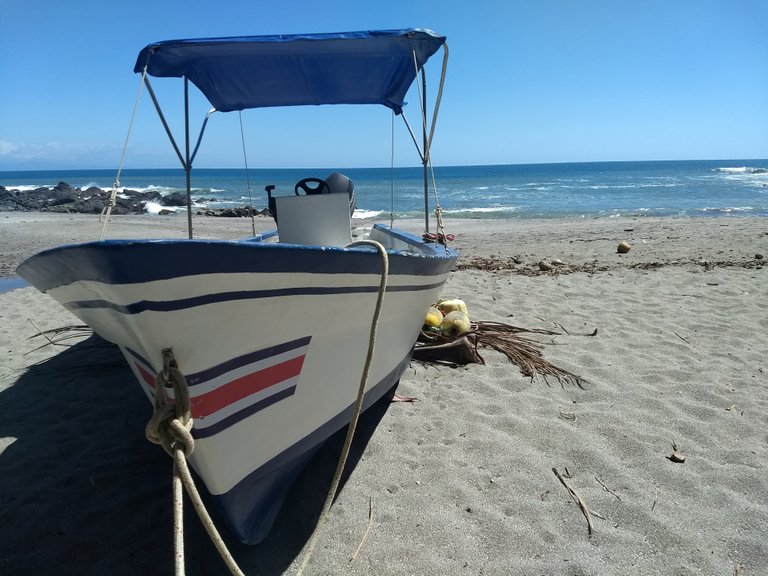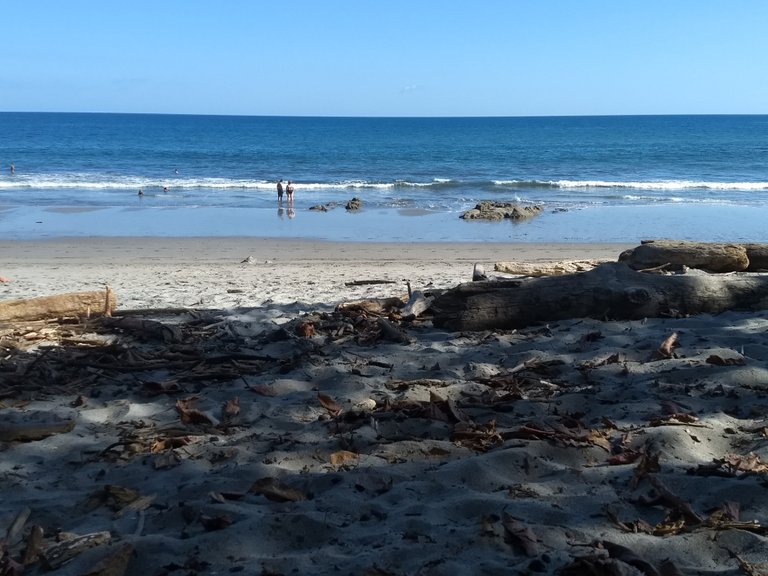 If you continue north, you will reach a sea turtle hatchery. They were not releasing turtles on the day I walked there, but you can ask at your hotel or hostel to find out what time and days to witness that.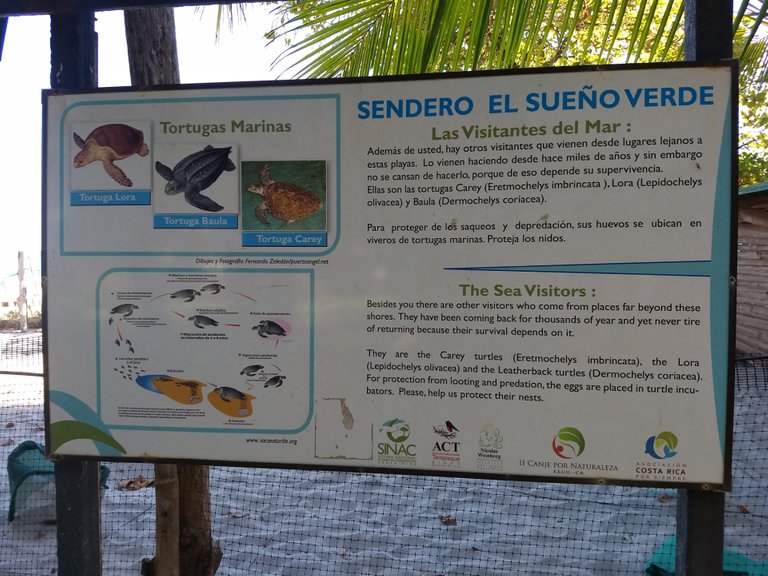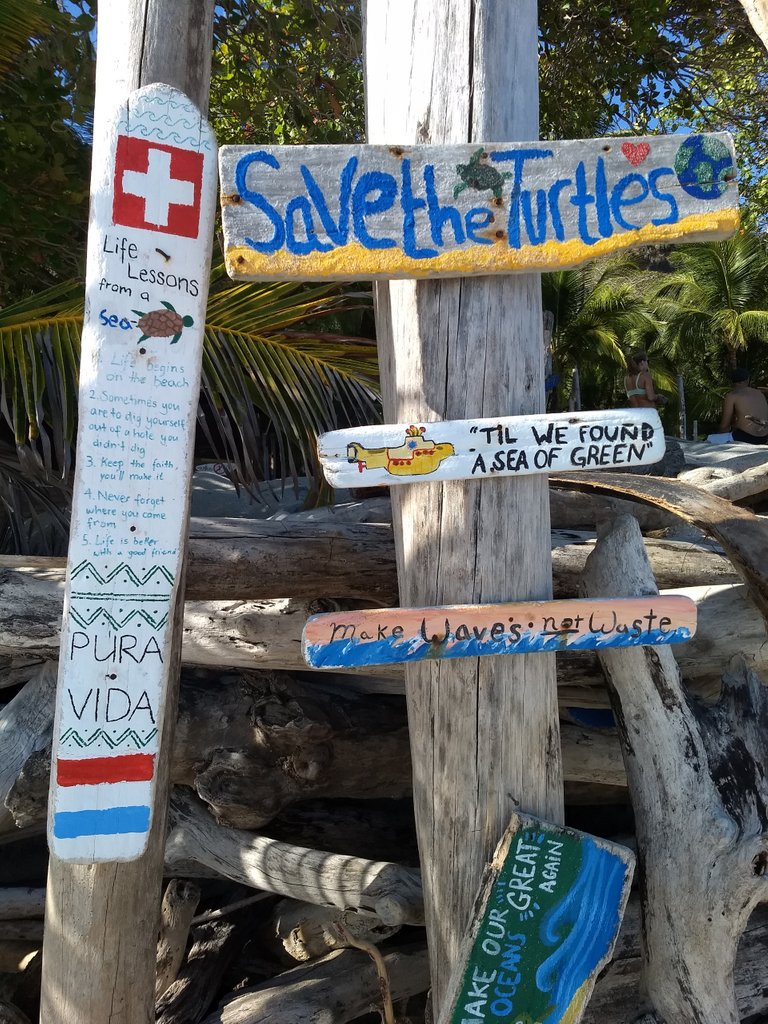 So far, this is the only place where I've seen monkeys in the wild.. One day in the park in the center of town, I saw about 8 monkeys in the tree. I think they were howlers?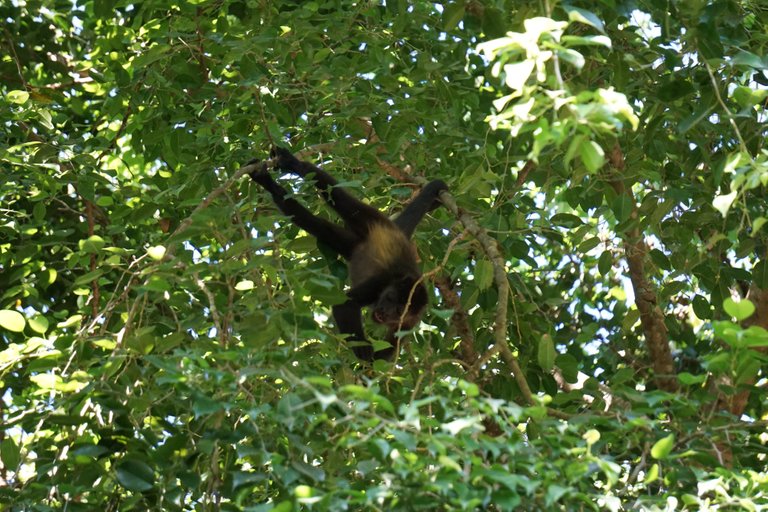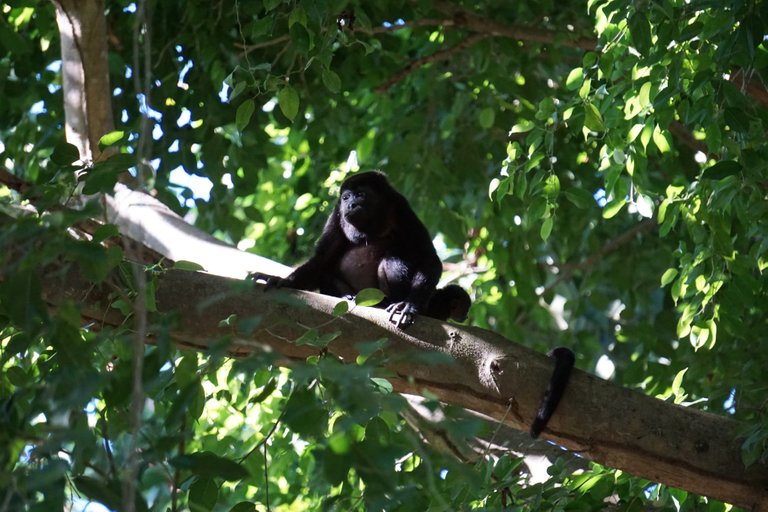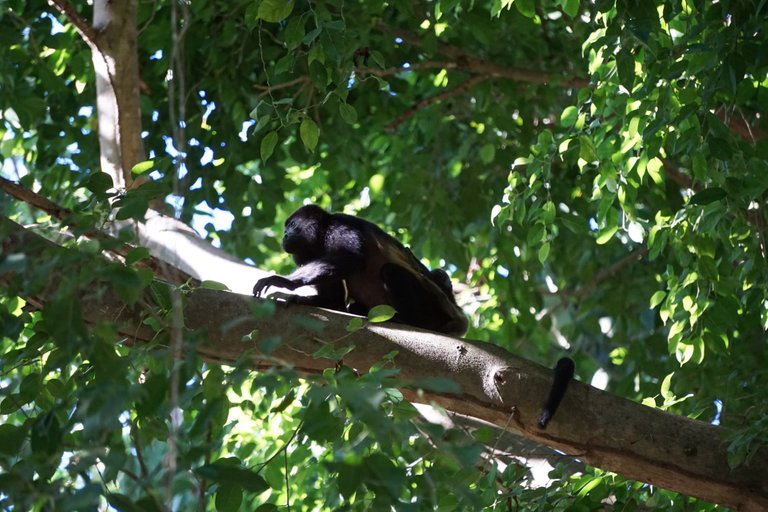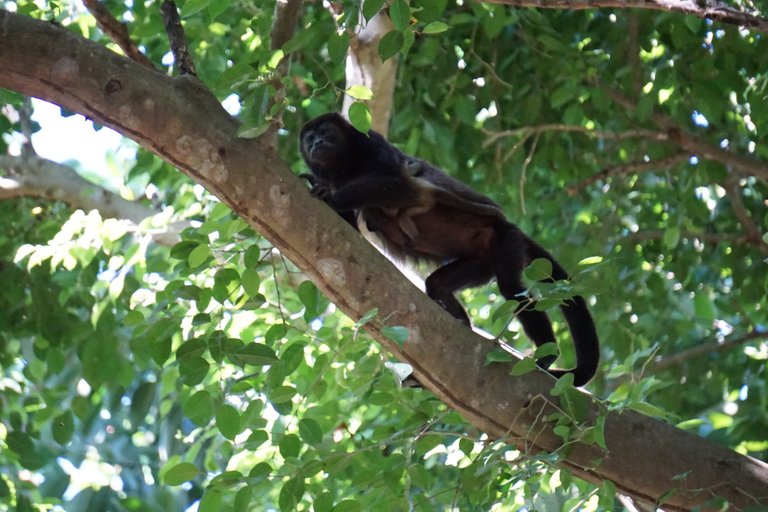 Later, while while walking back to the hostel, I saw a white faced Capuchin on the overhead wires.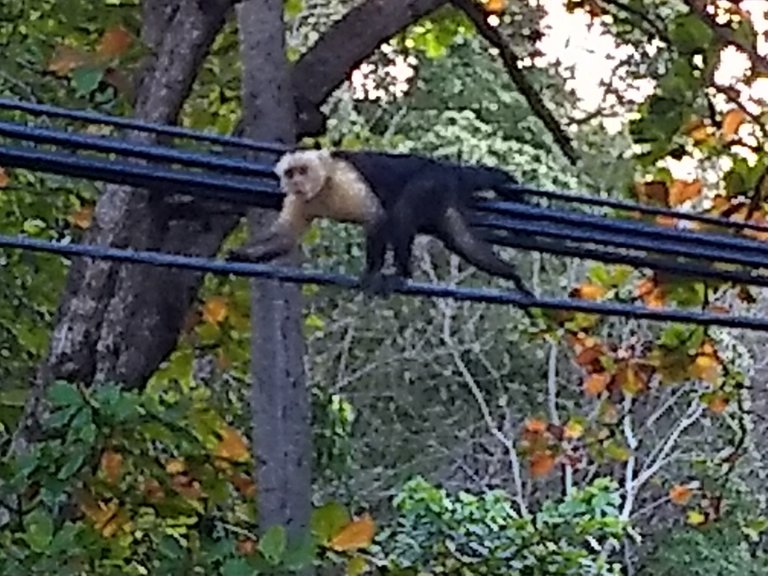 The town is not that cheap. Beer at the grocery store is not really much cheaper than at a bar. To get cheap food, go to a soda. I ate often at the Soda El Artisano. It was 3500 colones ($6 .22 USD) for a pretty large cassado dish. This is typical Costa Rican food.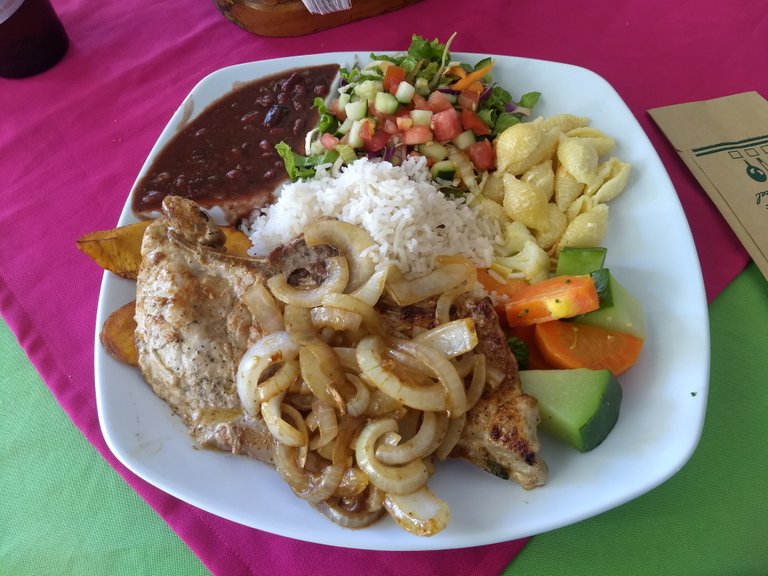 I waited until my last day, a Saturday, to get a taste of the nightlife. I went to a bar that had a reggae band playing. It was 2000 colones ($3.55 USD) for a beer, which is expensive for this town. I noticed the locals were just drinking and dancing in the street. So after one drink, I bought bought some from a store (1200 colones) and joined them! Most of the locals were transplants, but that seems normal for a beach town.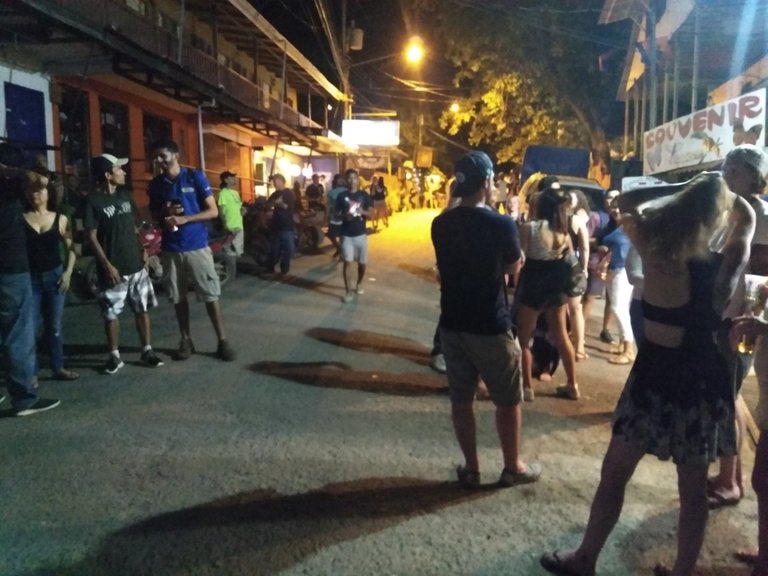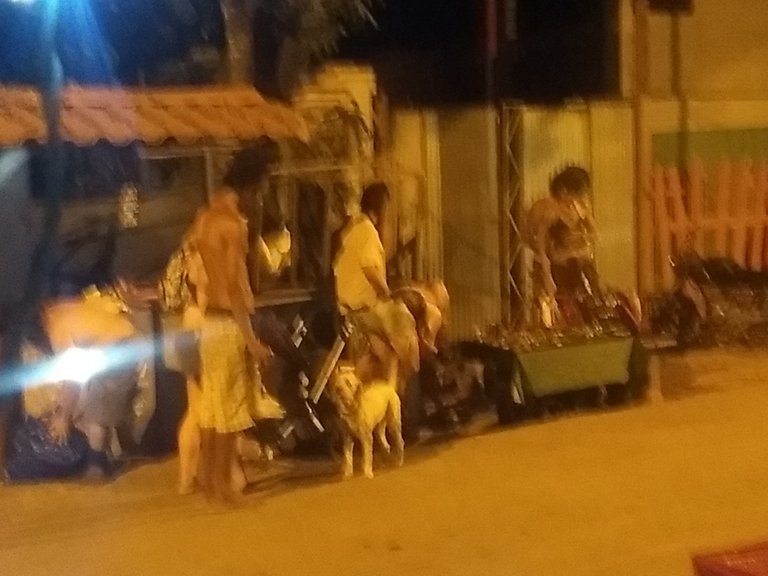 Anyway, this was paradise for me. I want to tell people about it but I'm afraid it will be ruined. If you're reading this, you're probably the right kind of traveler for this little Bohemian getaway. I can't wait to come back. It better not have changed.
---
View this post on TravelFeed for the best experience.