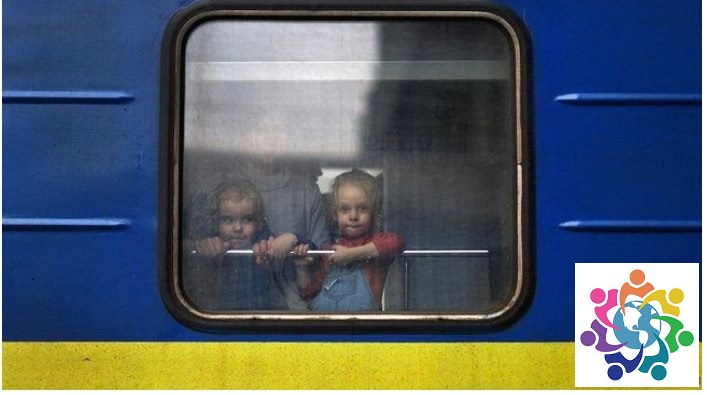 While it is hard to watch things unfold in Ukraine easy to feel a little helpless, it is fun to organize, work with the community and do what we can. This is what we are doing as an organization https://towncriermarketing.ca in our partnership with the regional Multicultral Association https://maph.ca They are clients of ours as we help with their online presence, help tell the story and amplify the engagement and support through social media. Most of what we have done this year has been volunteering and this week was busy.
Here are a few bits of the story as it unfolded this week for you to enjoy.

Community and the Church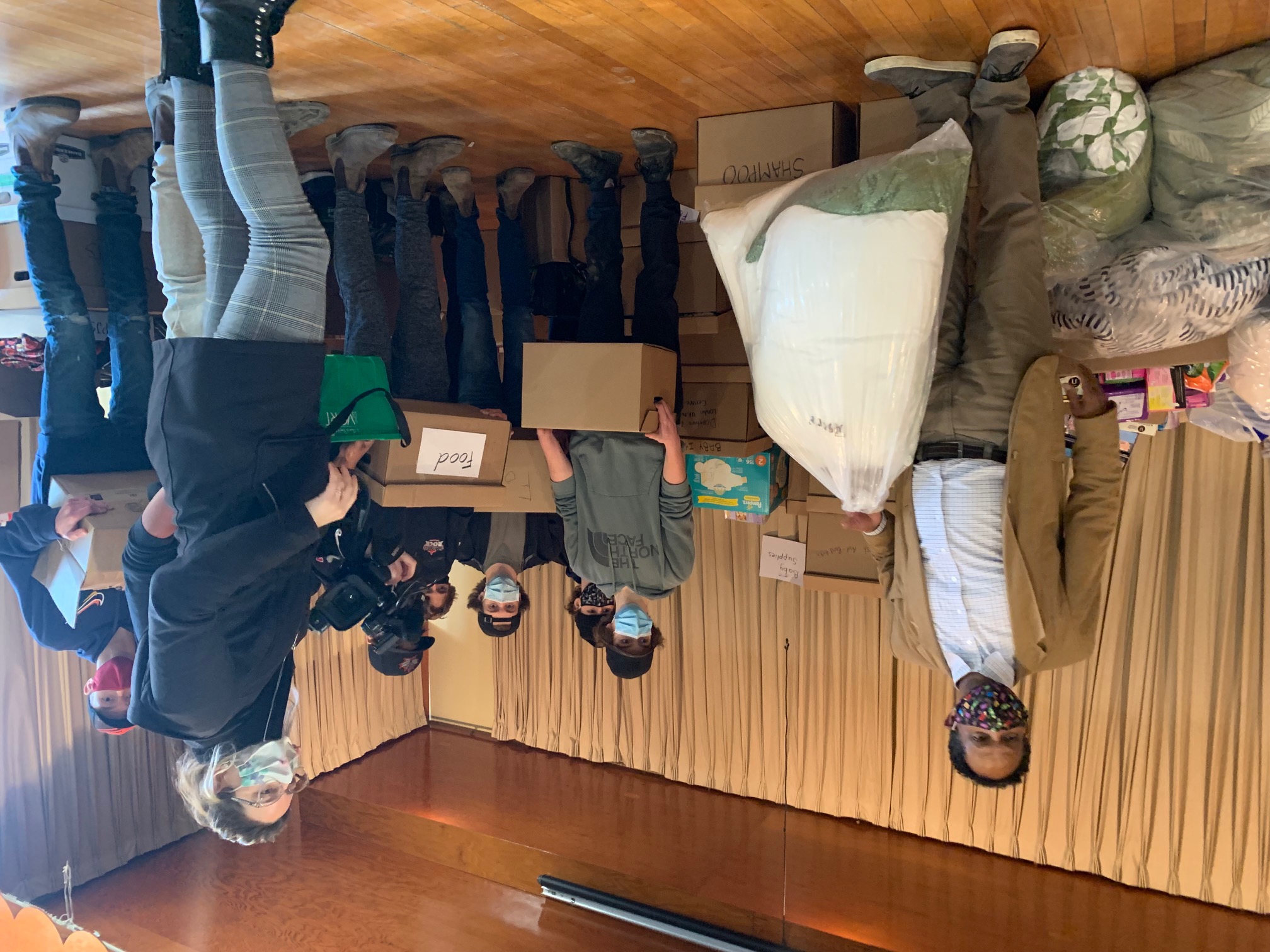 One of the challenges we have as the MAPH is storage of goods. We keep a modest office which is already jammed with random donations we slowly turn over to those in need. With the crisis in Ukraine, and the excellent outpouring of support, we have nowhere to store the surplus goods. This will end up helping us get approximately 90 Ukrainian refugees settle in this region and find a new life. The St Marys United Church stepped up and is helping us collect and store these essential items!


In the News!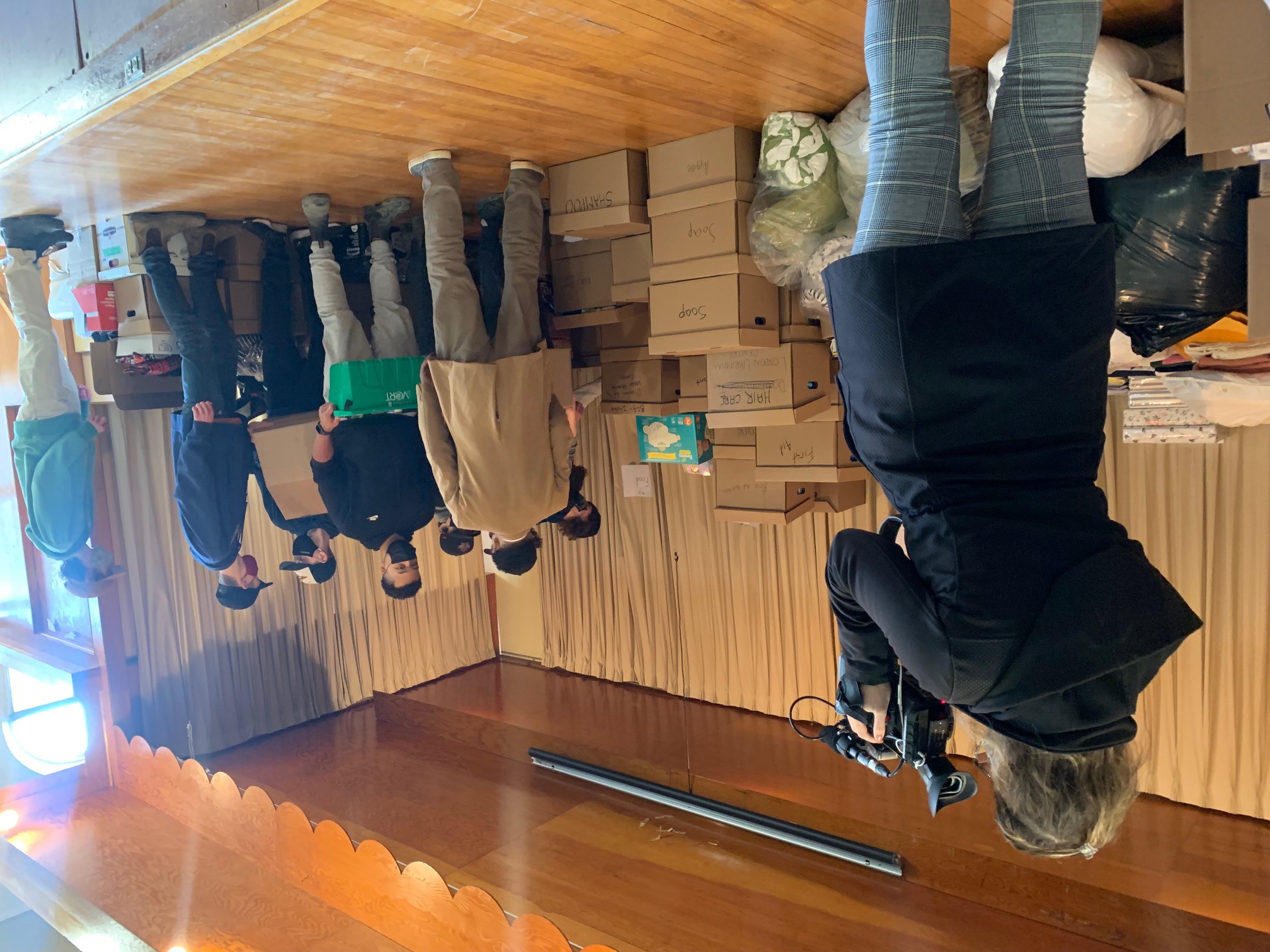 With the prominence of this global story on the minds of people everywhere, and the need for positive stories in a challenging time, the regional press has been kind to the MAPH. Covering press conferences, showcasing milestones and telling the story to many more ears. This time it is CTV from Kitchener visiting us to cover the operation, community and homes who are opening up for families due to arrive.
Here is a link to the news article: https://kitchener.ctvnews.ca/huron-perth-group-preparing-for-arrival-of-90-ukrainian-refugees-1.5822672
Here is a link to the video article: https://kitchener.ctvnews.ca/video?clipId=2403982&jwsource=cl

Leadership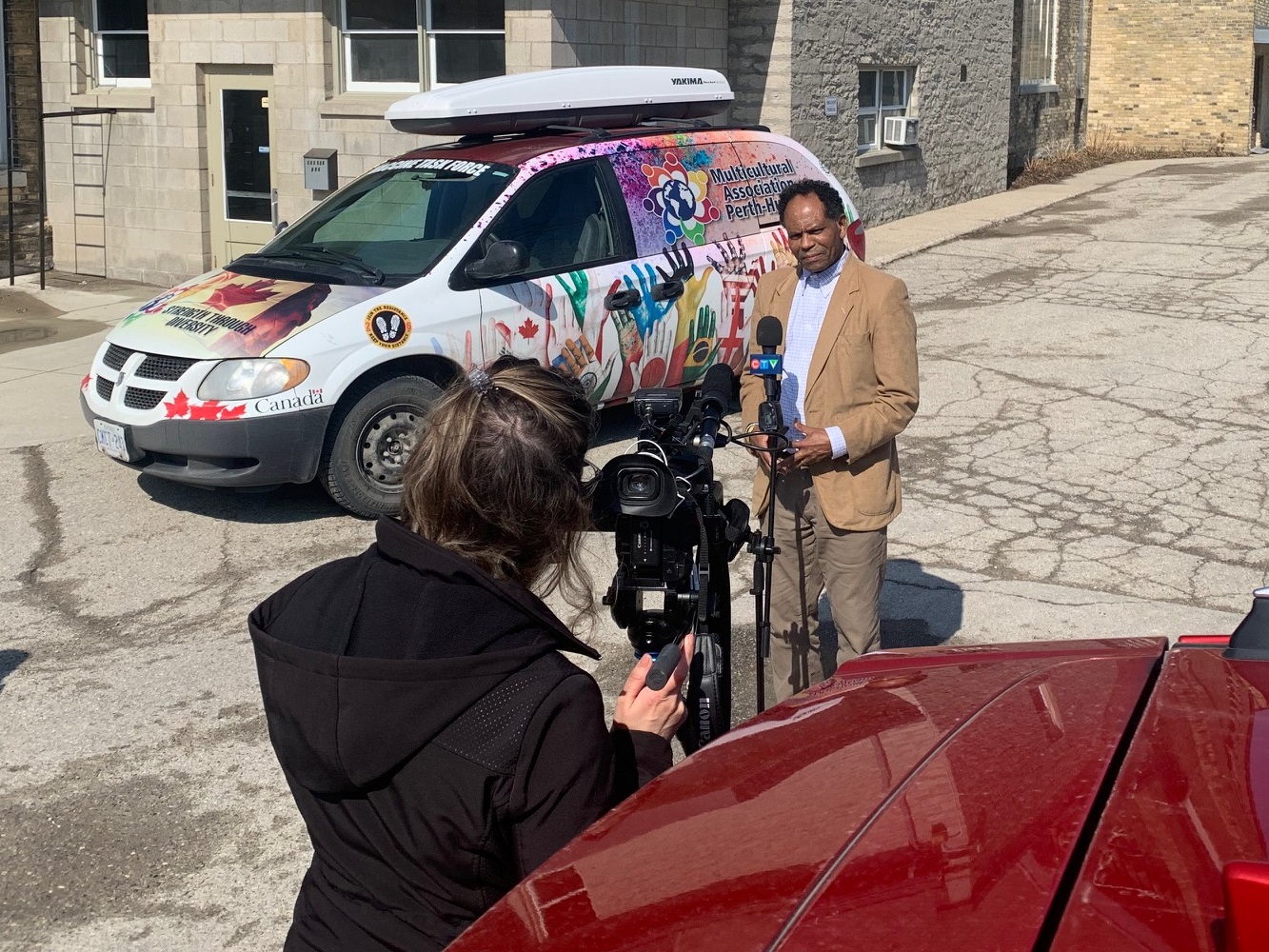 You will know this guy well before we are done telling this story. Geza is the founder of the Multicultural Association Perth Huron, acting president, and chief volunteer. He dedicates his life to the community and helping newcomers become important parts of it. He spent many years in Ukraine, is touched very directly by the events unfolding and feels for the people like no other. It is neat to see the positive people and leaders getting the press and encouraging to have the young lads give Geza a round of applause when he arrived at the church.

Fundraising!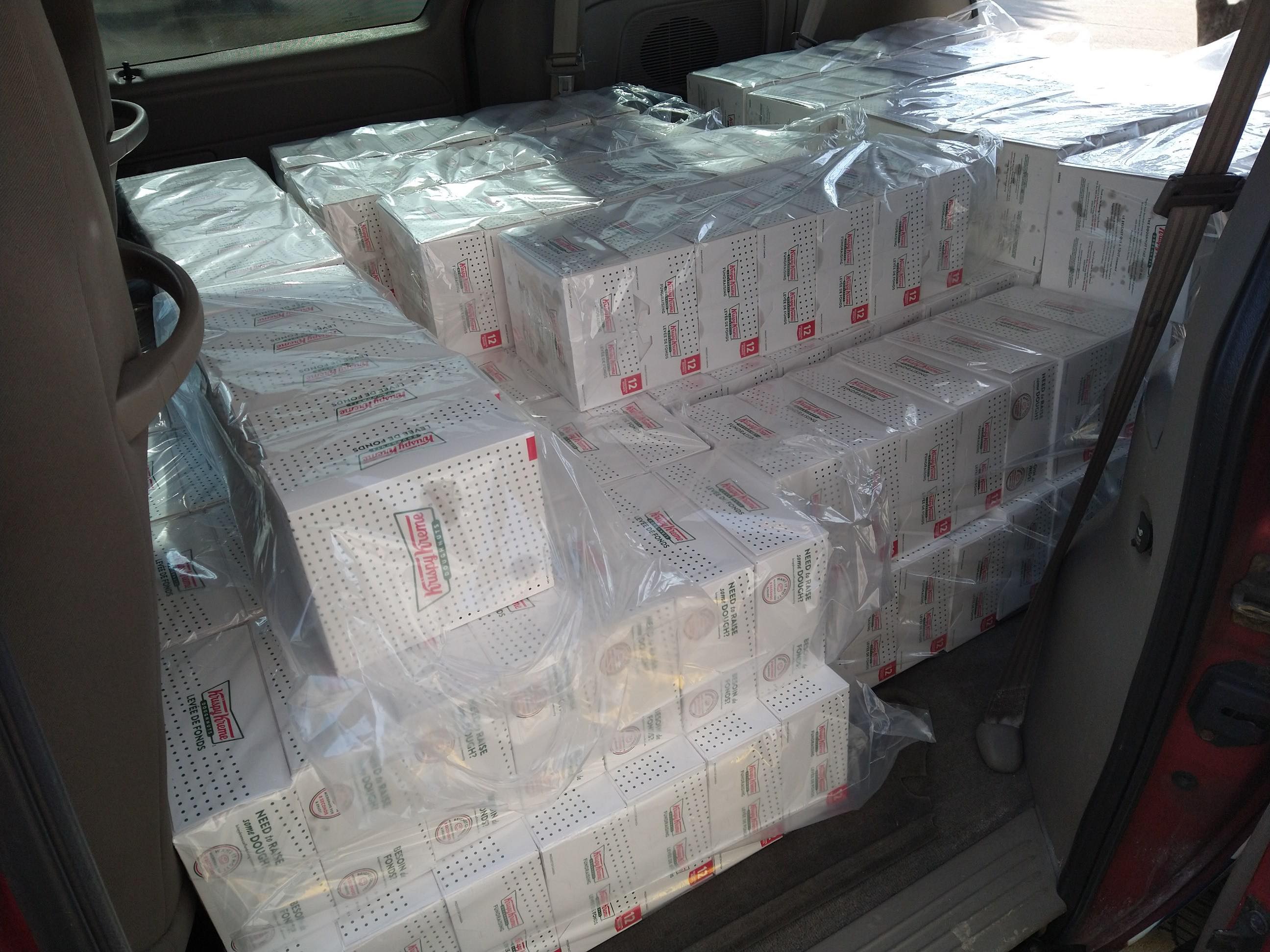 This little road trip was not the first of the week, nor was it the last. towards the end of the week, we popped up a rapid fundraising campaign and drove hundreds of kilometers to pick up a load of donuts to sell. It was a bit of a fire sale when it came to the digital marketing and promotion but we managed to coordinate deliveries to 3 different communities within an hour drive. Preorders were made by leveraging the https://shopstratford.ca platform which @town-crier owns and donates to the MAPH.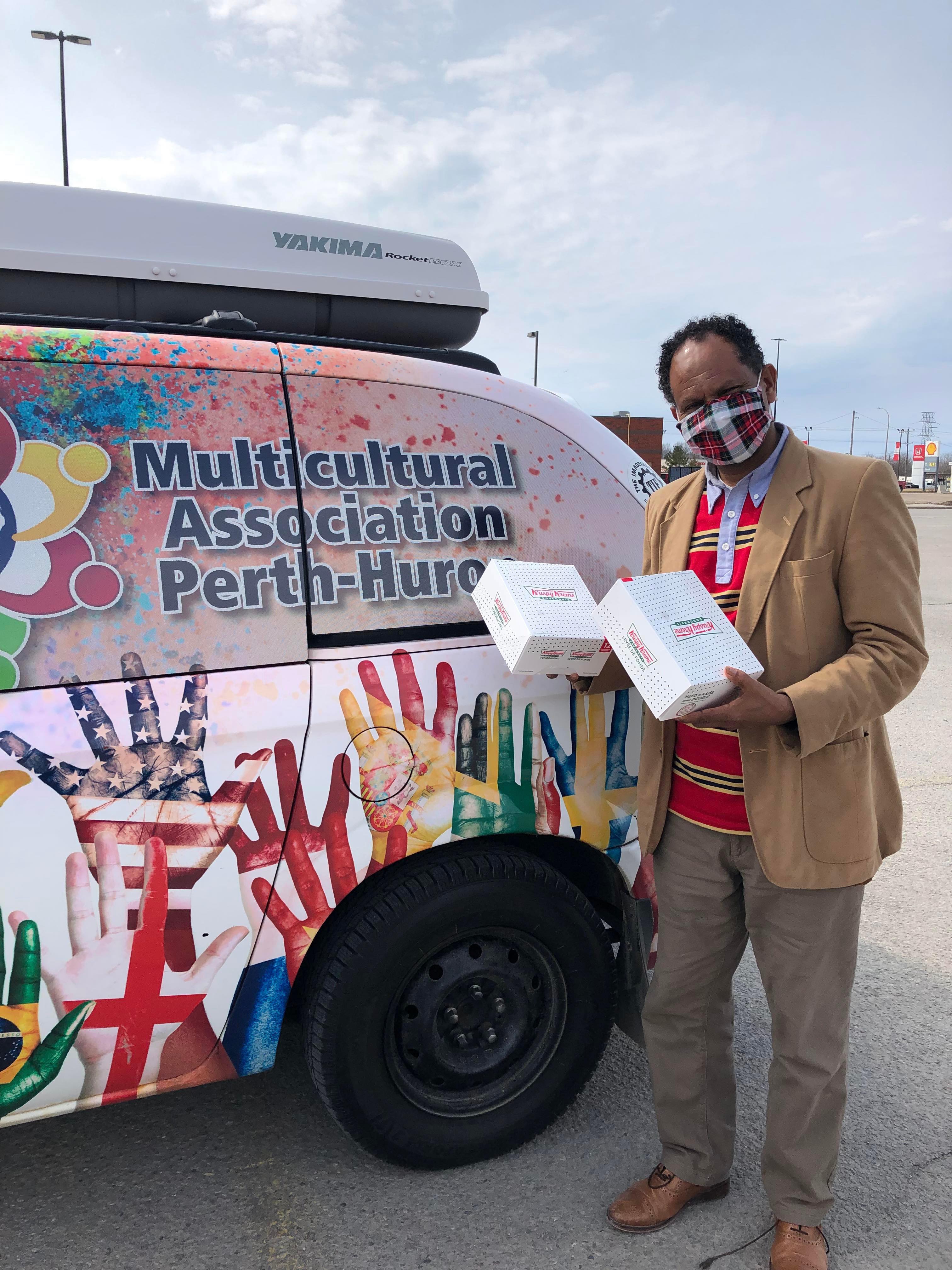 Geza himself drives all the miles and parks himself in each community a couple hours to facilitate the sales and pickup. The engagement is fantastic and he makes sure to drop free boxes off to community groups like the library, police station, fire stations, city hall etc.

The GOOD in the world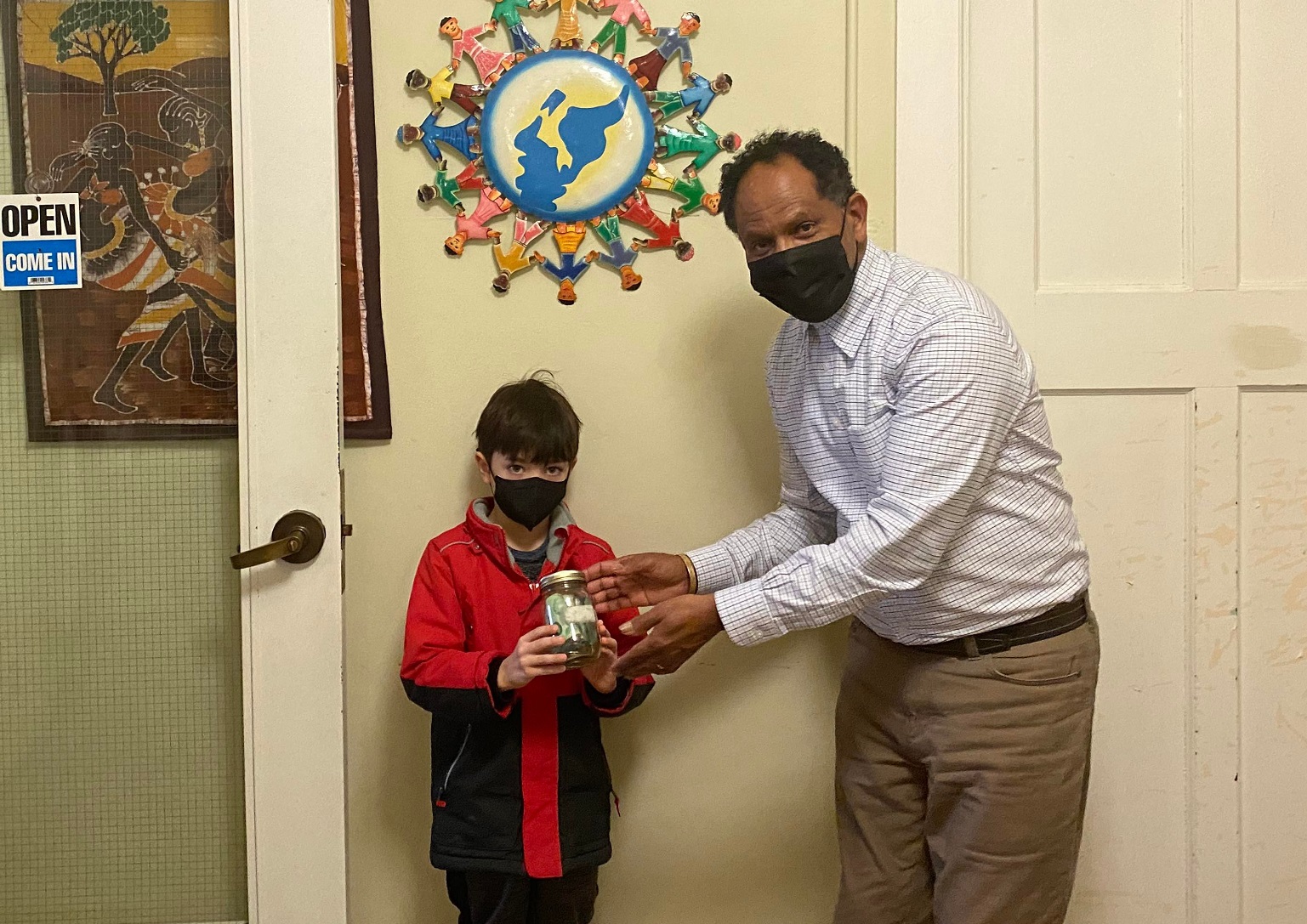 When things are not as they should be, I have heard it said you should look for the helpers. Not only are the folks at MAPH helpers, they are creating helpers and including them in the greater effort. This virtuous little soul spent hours selling lemonade on the side of road so that he could raise over $40 to donate to the MAPH to help the Ukrainian people.
If you are depressed at the state of how things are and people's actions, let this little fellow inspire you do do something about it and be the positive change. Your perspective will change in a hurry and your soul will rejoice in being a part of the solution.

Thanks via Backlinks!
Huge thanks to the magnanimous teams at Multicultural Association Perth Huron, St Marys United Church, CTV Kitchener.the community and our team members at Town Crier Marketing for teaming up to help refugees build a new life as part of our communities.
Links to more information:

Thank you for your business and community support, following our story and sharing in those we tell of our clients. Feel free to create a blog for your business https://signup.hive.io/ and ask @town.crier how to leverage it towards success.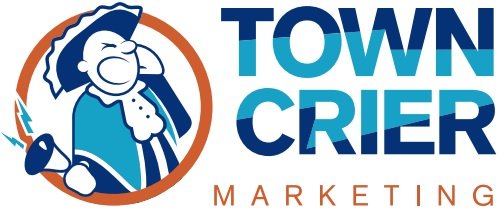 http://www.towncriermarketing.ca - Telling Stories, Building Businesses. Now on the Hive Blockchain!