This is going to be my first ulog, a ulog is posting about the stuff you did during the day as far as I know.
I maybe wrong but this is how I know and this is how I will write this post.
So my day started with a cup of tea which was followed by breakfast. Being a curator at esteem, I curated a few posts and went outside for a walk.
After returning from the walk, I started watching highlights of some football matches and spent around an hour with that.
During the afternoon I went outside to offer prayers and after the prayers, I was handed this :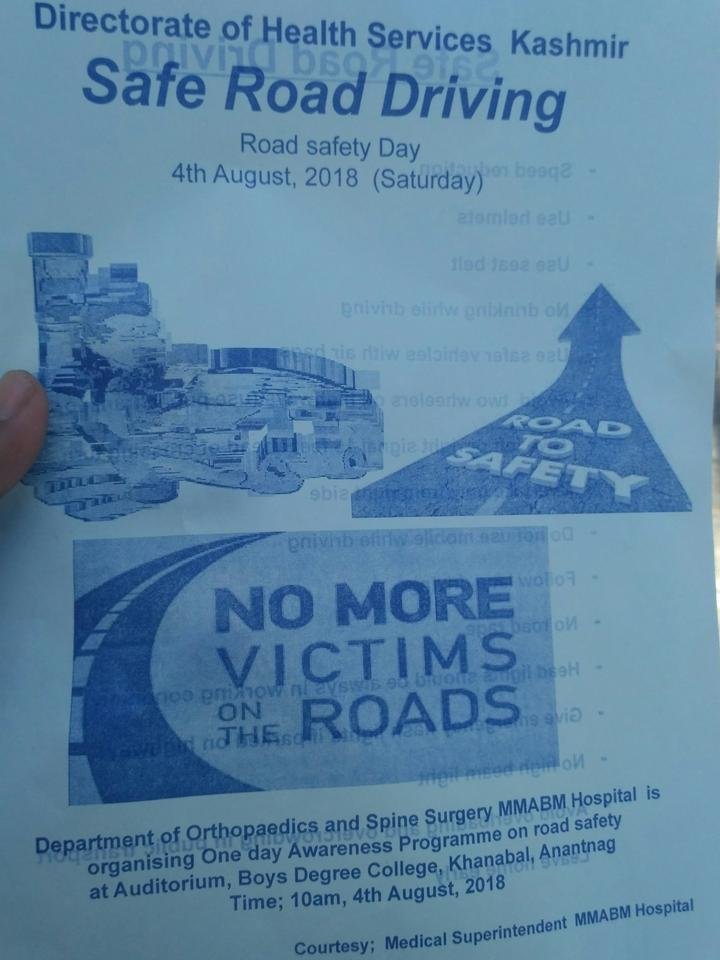 This was handed to me by a person who was distributing this piece of paper to everyone.
As can be seen on the paper, a road safety event is being organised for the awareness of the people.
The other side of this paper had some instructions which should be followed by everyone driving a vehicle :

Initiatives like these can definitely help bring awareness among the people which will directly result in less loss of lives.
According to Wikipedia nearly 1.3 million people die around the world in road accidents and 20-50 million suffer injuries and many among them become disabled.
All of us need to understand and follow traffic rules and at the same time teach others as well to avoid road accidents.
Use smartsteem to sell and buy upvotes.



Do you use eSteem?
eSteem is a Mobile📱& PC💻 application for steemit with cool features. You get incentives for posting through eSteem apps.
eSteem Spotlight; eSteem rewards its users with most Posts and Comments.
---