Ultra-book is much lighter than laptop and its speed is also very high. If you are bored with laptops and tablets, then this may be a good option for you.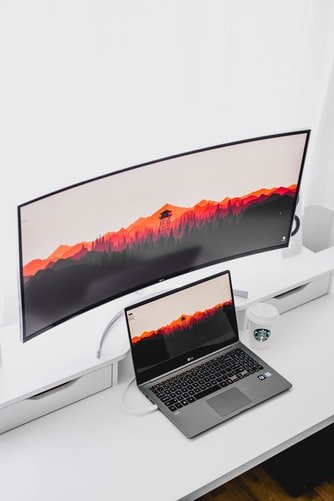 Actually, Ultra-book is not a technology. This is Intel's trademark, which has made some rules for this new type of laptop. According to this, ultra-books should be extremely thin, in a very short period of time, more battery life and security should be lit. Ultra-book should have integrated life graphics, solid test drive, uni-body design and long-lasting battery life.
For the past few years, various types of tablet are being introduced in the computer market. These tablets are also capturing the share of laptop market. In such cases, computer companies are changing their notebooks or laptops in such a way that consumers remain interested in their products too. People like laptops, their appearance and performance are being changed quite a lot. In the markets of the country and the world, it is now fierce, attractive, thin and super-fast ultra cobbles are being released.
Ultra book screen at least 13 inches and their processing power and storage capacity are better than notebook. However, unlike notebook, ultra-books do not have many regular parts with any optical or slot drive. Ultra-books are not as cheap as notebooks but they are better in terms of convenience and speed. If you are thinking of taking an ultra-book instead of a laptop, you should take care of certain things while buying it. Ultra-books are lightweight compared to laptops. Also, its processor is also fast speed. Due to this, it has emerged as a better option for those who have trouble with the tablet's negative experience. It is about 0.8 inches thin and weighing 1.8 kg. However, the price of most of the ultra-books currently present in the Indian market is quite high, but in the coming days, its price may fall significantly. It can be easily moved anywhere in the light, thin and small shapes. There is a lot of demand in the Indian market of Ultra-books of Acer, Lenovo, LG, Apple, Dell, Asus, HP etc.
If you are going to buy it, then pay attention to these things.
Touch-Pad
In order to make it more attractive for manufacturers, the button-equipped touch-pad has given priority to it. However, this does not prove to be helpful in professional work. Especially, there is a lot of difficulty in typing on it. That's why when you buy Ultra-book, keep this in mind. Scroll the touch-pad with your fingers so that you do not have to deal with troubles later. If you do not have any problems in the touch-pad, then buy it.
The Design
In terms of portability, it is considered as a suitable device. The ultra-book back-kit keyboard also makes typing easier in low light. Its aluminum and carbon fiber body's slim look users greatly appreciate it.
Screen Size And Resolution
Initially, when Ultra-book was introduced in the market, its screen was 13 inches, but now the new range of ultra-books coming in, you will get a 14-inch-to-15 inch screen. It is also important to pay attention to the screen size as well as its resolution. The 1600 x 900 pixel resolution will be much better than the earlier 1366 x 768.
Speed ​​or Storage
Some manufacturers try to sell hybrid systems to consumers. There is a lot of memory in it, but it does work very slowly. Especially when you are copying a file, it does not seem like something like a solid-state drive. Now it is up to you that what you need? Speed ​​or storage? If you do not need much storage and you want to work fast, then you only need SD, which is available only on Ultra-book.
Not Forgetting Ports
It is easy when you transfer photos or videos from your camera to an ultra-book via an SD card. But, if you use any other device instead of the SD card, then you have a problem. If you are a business traveler, then you definitely buy your device according to your work. In such a way, when buying an ultra-book, do not forget to take the internet port and VGA port, because they are very useful things.
Battery Life
Usually the battery seal of Ultra-book comes. You can not replace it later, so you should take a battery with a higher power. Typically, shopkeepers tell the battery life a lot, but the reality is something else. If you are guaranteed a 6 or 7 hour battery backup, then you can consider it as good.
 Thank You For Coming And Reading. If you have any suggestion for me please comment.
Please follow me and if you like this post and Please Upvote me.
So bye friends meet in next post.
Your Pushpen