He hasn't done any work for months on either vessel or on hive and yet he is still getting 3000 hbd every fricking week. Just look at this:
https://github.com/netuoso/vessel/commits/master
On vessel between may and now he wrote about 200 lines of code, for a feature (saving account support) that wasn't even released, and during that timespan he was paid 150 HBD per day, that's more or less 45hbd per line of code. A bargain for the hive community !
An even worse offender is his blockchain development proposal:
https://gitlab.syncad.com/users/netuoso/activity
Last time he EVER did anything, and I'm not even talking about code, last time he ever wrote a comment, opened an issue or whatever, was 3 months ago ! And the only activity he opened that month was say "oh this isn't working" about a library, then you have to go to 4/5 month ago to find any kind of meaningful activity.
Even on his hive account, he made one post about atomic swaps but obviously didn't do anything about it apart from those two posts to get people to vote him. and apart from that no news until may.
Why are you still supporting him paying him about 12 000 hbd per month when he is clearly not doing anything ?
Oh and if that wasn't enough for you, most of those 12 000 hbd are added as sell pressure :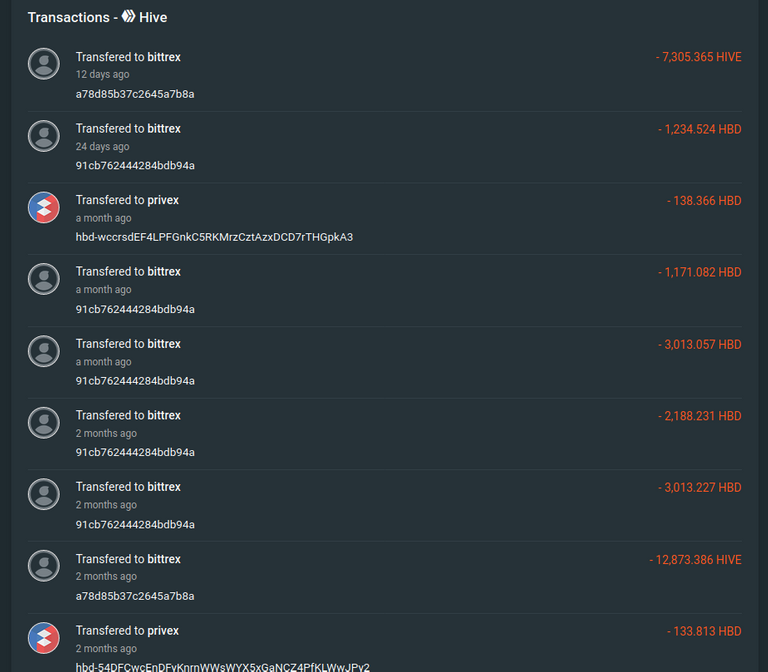 Ps: The above might also convince you to unvote him as a witness, I know I don't want a leech as a witness.
@blocktrades @theycallmedan @smooth @xxxxxxxxxx @roelandp @themarkymark @yabapmatt @cryptobrewmaster @thejohalfiles @neoxian @kingscrown @lukestokes @aggroed @eturnerx @thecryptodrive @cervantes @shaka @znnuksfe @acidyo @josephsavage @ausbitbank @liondani @vortac @blockbrothers @howo @kennyskitchen @dhimmel @asgarth @mindtrap @nuthman @c0ff33a @oliverschmid @emrebeyler @isaria @quochuy @brianoflondon