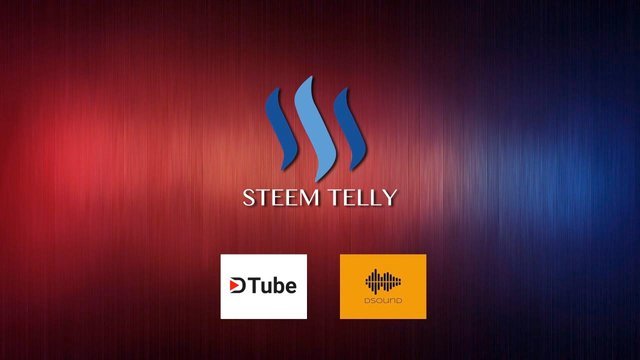 It's with sadness that I have to announce the suspension on the development of Steem Telly app for Apple TV. There are multiple reasons that have lead to this decision.
Dealing with IPFS and performance
I love the idea of using IPFS for hosting files, however, in the context of @dtube and @dsound, it also creates issues. The major issue is the fact that videos are getting deleted after a while unless it has been pinned on a community IPFS node. This creates an issue where Steem Telly surfaces an old content (from search or recommendation) and it's not playable. This is an impossible user experience issue to solve. Using an alternate IPFS node also creates an issue if the content has a large file size and the node needs to download it first from DTube's server, it can take a while for the download to complete. Setting up my own IPFS node for Steem Telly would also cost money.
A lot of work but not enough funding
API server
In order to perform search and find related content, I had to setup a Hivemind server but it is now almost running out of space out of the 250 GB available. Upgrading it would double the expenses and I'm already paying this out of my pocket for an app that is still in development. The current server costs me about USD 25 per month.
Apple Developer subscription
In order to be able to test the app on the actual device and send out beta versions, I had to pay $99 annual subscription to Apple. I'm not developing other TVOS or iOS apps so this is of no use for me except for Steem Telly.
Apple has rejected my first app submission
As mentioned in a previous update, my first version of the app has been rejected because it does not do anything different than D.Tube/DSound websites. They said it's just aggregating the content so is not adding value... So working on adding some extra unique features would take even longer.
@steemtelly holds less than USD 150
This project has only received less than USD 150 in funding and I have already paid more for expenses. So this is not viable.
Thank you
I'm sending a great thank you to the few supporters of this project. I'm feeling bad to let you down on this but this is not viable for me and too time consuming when I can do more valuable contributions to the Steem eco-system such as working on the Steemit Condenser and Wallet apps or GINABot.
So for now, the project will be put to sleep until we get to a better state. I make make a Steem Proposal for this when time comes.