Although it's voluntary work, it should also be completed as promised, and we can't be credulous.
@good-karma @esteem @utopian-io
After esteem mobile Chinese translation be done, I finished the desktop edition (esteem-surfer ) in 24 hours.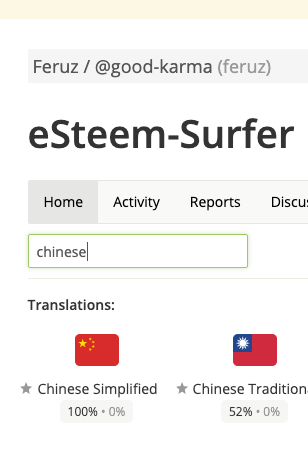 @good-karma ,If necessary, other Chinese versions can be translated some other day.
By the way: Esteem can choose steem node server by user, which is a very good function for many Chinese users. Don't worry about not being able to access the official API node server of steem.