As the community grows and changes, we must adjust to keep up and continuously improve. Today, we would like to announce some major changes to moderation processes and assignments, as well as some modifications to the Discord server channel list, member roles and voting distribution.
Changes to moderation processes on Discord and assignments discussed in this announcement will come into effect as of April 5th.
Platform related features and enhancements will be live by 14th April or earlier.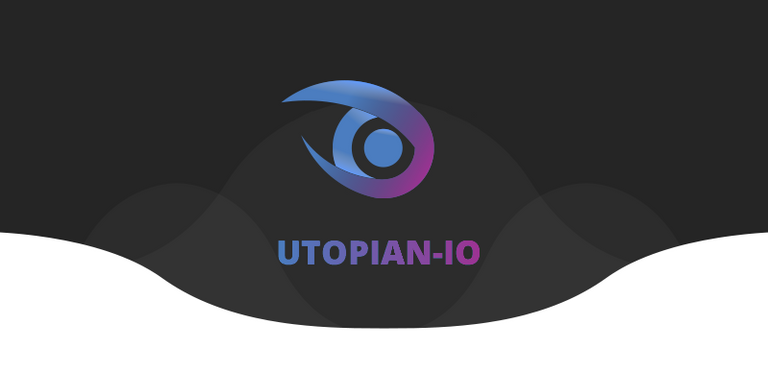 Continuous Improvement
The organizational changes in this announcement are another step toward a more effective Utopian.io, allowing us to distribute higher rewards to users making valuable contributions to innovative Open Source projects. It is our hope that these changes will lead to more a manageable and scalable moderation process.
Welcome The Community Managers!
As we reach outward beyond the Steem community, the Supervisor role in Utopian.io will be replaced with a new role: The Community Manager.
Specifically selected for this role, based on proven expertise and in their respective fields and dedication to Utopian.io, the Community Managers will take over all Supervisor duties, and receive a few additional tasks and responsibilities.
To ensure no category is neglected, every Community Manager will only manage one single contribution category, and the task request category related to it.
Initially, the role of Community Manager will be assigned to the following users:
@eastmael: Analysis - Tasks Data Analysts
@jestemkioskem : Bug Hunting - Tasks Bug Hunters
@sachincool: Bug Hunting - Tasks Bug Hunters
@deathwing: Tutorials - Tasks Tutorials (New)
@mcfarhat: Tutorials - Tasks Tutorials (New)
@andrejcibik: Graphics - Tasks Graphics
@techslut: Visibility - Tasks Influencers
@amobastian: Development - Tasks Development
@helo: Development - Tasks Development (nominated, waiting for next onboard)
@espoem: Blog - Tasks Copywriting
@buckydurddle: Video Tutorials - Tasks Video Tutorials (New)
@knowledges: Suggestions - Tasks Thinkers
@favcau: Suggestions - Tasks Thinkers
@ms10398: Documentation - Tasks Tech Writers
@imwatsi: Copywriting - Tasks Copywriting (New)
When the need arises, we may seek out additional members of the community to add to this elite team of professionals.
Current holders of the Supervisor role (who do not appear in the above list) if selected, will be assigned the role of moderators to join the categories managed by the Community Managers (according to their specialization).
Community Manager Responsibilities
In addition to managing the activities of moderators and the contribution review processes, the community managers will be entrusted with engaging the Open Source community on various channels as well as collaboration on the shaping of the future of Utopian.io.
Engaging the Community
Chatting with users and replying to messages on public Utopian.io Discord channels.

Providing technical support and replying to help inquiries in the Discord #help channel and the specific #help channel for the category assign (i.e. #review-development).

Participating in online discussions and replying to comments on Utopian.io communications and mentions of the brand on social media.

Onboarding project owners, including offering online technical support and one-on-one calls.
Corporate Collaboration
Participating in the ongoing optimization of Utopian rules and other documents and materials required for community management and onboarding of new users and project owners.

Participating in weekly management (previously supervisors-weekly) and moderator biweekly conference calls on Discord.

Joining spontaneous voice conferences on the community-talk voice and utopian-moderators voice channels on Discord.

Finding and working to eliminate plagiarism/abuse on the platform.
Moderator Onboarding and Team Management
Overseeing the review and moderation of contributions in the category assigned to them.

Managing the group of moderators in the category assigned to them:

Referring moderator role applicants to take the Moderation Quiz.

Verifying applicants' relevant experience and proficiency in the English language.

Communicating relevant information and updates to category moderators.

Managing moderator role assignment across platform tools (Discord, Utopian moderator records).
Revamped Team Structure
As community managers will be managing the moderation activity in a specific category rather than a team of moderators from different categories, there will no longer be need for team-based Discord channels. These (such as #espoem-team etc) will be deleted.
Every Community Manager will only hold responsibility for a single duo of categories (tasks and related contributions) and is therefore the focal point in managing that category duo only and in working with all the Moderators reviewing contributions on that category.
As the workload grows additional Community Managers will be assigned to the active categories where additional manpower is needed. However, a Community Manager will never manage more than one duo of contribution categories.
Moderator Category Assignment
Moderators may choose to review submissions to up to 3 categories. To be nominated for the role of a moderator, applicants must be selected by Community Managers and successfully complete the moderation quiz.
Community Managers will pick moderators for their categories from the current team of moderators, and assign them with roles in the category review team. Moderators who have not been assigned by a Community Manager to any category role by April 14th will be removed from the moderator team as inactive.
Contribution Rejection and Rules
Based on the above mentioned changes, rules will finally become guidelines. Contributions that follow the guidelines will have more exposure in Utopian, while contributions which don't will always have less visibility.
Immediate rejection will only be applied to contributions that clearly ignore the most fundamental guidelines or have been submitted for pure monetary gain.
The majority of rules listed on our website will remain unchanged, but will now be considered submission guidelines.
Simplifying Discord Roles & Channel Structure
To avoid confusion, we'll be consolidating Discord user tags and roles.
A new role to be added is the role of Community Manages whose role administrating on Discord will include role assignment and onboarding of moderators on the platform.
Removed Discord Roles
Deemed unnecessary, the following roles will be removed: Admin, Lead Develop, Collaborator and Discord Manager.
Other roles removed or updated:
Advisors - Engagement with this group of users is moved to a designated channel on the organizational Slack. We believe such a significant role should have a more direct impact on business related matters, which Slack is the most appropriate place.

Sponsors - Reserved for investors delegating of over 10K SP.
Category-specific roles will remain unchanged, but will be renamed according to category - i.e. translation-mods will become just translation.
Removed Discord Channels
Just as redundant are some channels that will be removed:
#review-subprojects and #review-discussions. Discussions will take place in category-specific review channels (#review-[category]).

Public Poll category - Community polling will take place only during life conferences.

Discord Managers channel branch

All team related channels (such as #espoem-team, podanjr-team, etc.)
WOW! We Are OVER 5000!
Our Discord server reached and passed the 5K users mark. Thank you all for being part of this community - you make Utopian what it is!
Ticketing System
While we aim to keep in touch with all the members of the community via Discord, Utopian is looking to switch to a more manageble and scalable customer support solution.
A ticketing system is in place and will be soon be available for public use.
Community Managers will be charged with replying to inquiries related to their assigned category, while general inquiries will be handled internally by the Utopian team.
Rewarding Spontaneous and On-Demand Contributions
Aiming to reduce abuse and increase rewards to valuable contributions, we have gathered all the possible input from all the various parties involved in Utopian.io, including project owners, moderators, contributors, legal consultants and core Utopian members.
It is evident that a change in how spontaneous contributions are executed, submitted and rewarded is necessary.
Spontaneous Contributions
Contributors may continue submitting their contributions to the following categories without having to link any task request:
Development
Documentation
Suggestion
Bug Hunting
Analysis
Tutorials
Video Tutorials
Blog
While linking the submission to task request is not mandatory, it is still encouraged.
It is important to note that while spontaneous contributions will be accepted and rewarded, attempts at abuse will not be tolerated and abusers will be banned permanently from submitting content to Utopian.io.
On-Demand Contributions
To reduce abuse and cater to the needs of project owners on Utopian.io, some categories will now access contributions that are linked to a Task Request.
Graphics - Project owners' assets, that are often copyrighted, cannot be published or used without explicit permission from the owner of the assets. To preserve contributors from legal issues, this category is now on-demand only.
Translations - Following massive abuse of this category, all translations must now be on-demand only.
Visibility - As per regulations is numerous countries, no promotion should ever happen without the project owner request. This category therefore must be on-demand only.
Copywriting - Copywriting work is usually performed when requested by the project owner. Thus, it only makes sense it too would demand a Task Request
Contributions submitted for a task request will be shown in the task itself. A convenient system to select a task request is being implemented. Contributors may find the latest task requests on the Utopian Tasks Requests section or on projects-specific feeds.
Contributors looking to submit to projects that do not have a relevant task request attached, may NOT contact Project Owners on behalf of Utopian.io without receiving the approval, necessary materials (when applicable) and guidance from the Community Manager of the relevant category.
Feed Changes and Review Process
The content feeds across all of Utopian.io will change significantly.
All the feeds (including home feed, projects related feed, user profiles feed) will show contributions based on the following criteria:
One week default selection. Contributions submitted in the last week will be shown by default. Users will have the ability to change the selection.

On top of every feed, top scored contributions will be shown. Score is assigned by the Utopian Moderators (via the Quality Questionnaire) and/or by project owners when reviewing a contribution. Users can decide to sort contributions by score ASC or DESC, while DESC is by default.

Just after top scored contributions feeds will show lower scored contributions and at the very bottom unreviewed contributions.

Users will also be able to filter contributions by their statuses (any, unreviewed, reviewed, rejected, pending).
Such changes will assure top quality contributions will always be shown first, while enabling users to better interact with the content on the platform.
Unreviewed contributions will show up in the feed and may be upvoted based on criteria explained later in this announcement. This is to eliminate long waiting periods in the review process.
Github Issues
While we aim to remove completely the concept of "unreviewed" contributions as a metric to enter the Utopian feed, contributions will only be pushed to project Github issues once scored by a Moderator.
From Moderation to Curation
Since unreviewed contributions will show up in the feed, the work of a moderator is being switched from moderation to curation.
The sole responsibility of moderators will be to effectively score contributions by filling out the category-specific moderation score-card. The direct influence of moderator review on the selection of contribution on the value of the reward received will be greatly reduced, as per criteria later explained in this announcement.
Scoring a Contribution
Adding a score to a contribution can be done by either a moderator and project owner. Scoring is not mandatory, thus not every contribution may get a score. All contributions are immediately rewardable by the community as they enter the feeds immediately without moderators having to accept.
The score is used internally by the system to filter contributions in order to have a cleaner database of contents, for the benefit of contributors, project owners and curators.
It is true that contributions which have no score won't ever get an Utopian upvote thus remarking the fact the Utopian upvote is never guaranteed.
Moderation Rewards
With the moderation process simplified and moderator responsibilities are clearer and more streamlined, Utopian.io is also looking to adjust the moderator reward model to incentivize curation.
The previous model (as per the @utopian.stats account) will remain only for Community Managers while for Moderators there will be switched to the @utopian.tip model.
Comments added by Moderators after, having scored and curated a contribution, will trigger a tip to be awarded to the moderator.
Tip funds will be generated from the main @utopian-io account, where 5% of the total 20% daily voting power will be dedicated to moderator rewards.
Rewards will be given until the dedicated voting power is exhausted on a daily basis.
Power to Project Owners
In Utopian.io we've always believed that project owners should have power to decide which contributions should be rewarded. That is where Utopian.io is heading. Project owners will now have nearly full control on what should be rewarded and how.
When viewing their Utopian feed, project owners, as explained above, will be able to filter and sort contributions for their projects, with the highest-scoring contributions according to the moderation score-card and a score project owner can set themselves.
Score entered by project owners will always have the biggest weight in calculating the voting power.
Task Requests
Project owners will be able to mark a contribution received for a task request as the "Solver". Once a contribution has been set as the Solver, the task will be set as closed and no new contributions for it will be accepted. Marking a contribution as the Solver of a task is irreversible.
Project owners can also set a score, from 1 to 100, to mark the quality of the Solver contribution. This score will be used in the calculation of the voting weight, as per the criteria later explained in this announcement.
Spontaneous Contributions
Project owners can score and reward spontaneous contributions. This score will be used in the calculation of the voting weight as per the criteria later explained in this announcement.
Voting Power Distribution
The following change is possibly the most critical. Voting distribution is going to be changed completely based on the following criteria.
Up to 20% of voting power used daily

30% of the 20% daily voting power dedicated to spontaneous contributions

65% of the 20% daily voting power dedicated to task requests marked as winners by project owners

Task requests won't be voted by Utopian, ever, but still votable by the community.
Remaining 5% is reserved for rewarding Moderators for their curated contributions as explained above.
Voting Weight
Max and minimum caps are set for each category. These caps may be changed as the STEEM price changes.
Suggestions. 1% min cap. 10% max cap.
Bug Hunting. 1% min cap. 15% max cap.
Analysis. 15% min cap. 25% max cap.
Tutorials. 15% min cap. 25 % max cap.
Video Tutorials. 15% min cap. 20% max cap.
Blog. 10% min cap. 20% max cap.
Development. 25% min cap. 50% max cap.
Graphics. 20% min cap. 40% max cap.
Translations. 20% min cap. 50% max cap.
Visibility. 15% min cap. 35% max cap.
Documentation. 15% min cap. 35% max cap.
Copywriting. 15% min cap. 35% max cap.
The 20% daily voting power will be used until exhausted, meaning that not every contribution will to be upvoted by Utopian.
The Utopian Bot will apply the following criteria, to decide what should be rewarded by Utopian itself and what not:
Contributions linked to task requests are always voted first in the queue. Spontaneous contributions follow.

Contributions with the highest rewards generated before the voting round, will be voted first in the queue. Inclusion in voting round happens after 24 hours of either moderation / owner scoring in order for the contribution to gather enough upvotes.

Contributions submitted for task requests will only be voted by Utopian if marked as "Solver" by the project owner.

In the case the project owner is accepting his own contribution as the Solver or contributions from any other owner, moderation score will have to be present in order to be selected for the voting round.

The balanced average between moderation score and owner score will be used to decide what to assign between the max and min cap dedicated to the category. If no owner score is present, moderation score only will only be taken in consideration. Either the moderation score or the owner score are necessary to enter the voting round.

Contributions which have same balanced score, will go first or after in the queue based on the total amount of rewards. The more rewards, the sooner the vote.
A contribution may never enter the voting round if one of the above criteria isn't met or the daily voting power is exhausted before the contribution can enter the voting round within the max 1 week window.
Staff Picks
Community Managers will have a new Discord channel named #staff-picks. They may pick contributions which they believe are of the highest quality. These contributions could be manually voted by Utopian with special voting weights.
Staff picks will be promoted in a dedicated section on the Utopian homepage for maximum exposure.
Utopian Upvote as Incentive Not an Income
While the Utopian upvote has always been considered as an incentive for contributing to Open Source projects, we have discovered many contributors and moderators have started claiming their rewards as if they were guaranteed income.
This is not the case and will never be the case.
Getting an upvote or incentive of any kind from Utopian, from now on must be generally perceived as a gift or award only.
Being rewarded by Utopian is never guaranteed and only top scored contributions and best curated contents may enter the voting round.
We believe community should rely on community members and their stakes, and not only on the voting power held by Utopian. This change in mindset is also necessary to incentivise members to grow their own stake on the Steem blockchain, to seek out exposure, learn, improve and network to get higher rewards from the Open Source community on the Steem blockchain.
Community support and engagement is now also a fundamental parameter in entering the reward distribution voting rounds on Utopian, since voting starts from the highest scored and the most community beneficial contributions.
Beneficiaries From 25% to 15%
To better incentive contributors, the fee deducted from the contribution payout by Utopian.io will be lowered from 25% to only 15%.
The beneficiaries division will be changed all cross the Utopian platform including posts and comments, therefore affecting the rewards distributed to contributors, moderators and Community Managers.
Sponsors Rewards
Due to the decrease in platform beneficiaries fees, Sponsor Rewards will also undergo some fundamental changes.
As of now, only the first 4 Sponsors (now called Platinum Sponsors) will receive 10% beneficiary rewards weekly and according to the volume of their delegation. In addition, they will also receive random rewards according to remaining weekly funds.

The following 4 Sponsors (5 to 8 on the list), from now on named Gold Sponsors, will receive only random rewards based on available weekly funds.

All other sponsors may still receive random incentives based on the available weekly funds. These are not guaranteed.
Full Decentralization
All the above mentioned changes are the result of continuous feedback review and analysis we're done in the past months. These changes are the first step to a full decentralization of Utopian reward distribution.
Contribution rewards have been unlinked from moderators and balanced between Moderators, Project Owners, Community Managers and the community.
A team of professional and dedicated team members will offer support and immediate feedback on all the official Utopian channels.
Moderation waiting times have been significantly reduced. A contribution that has been scored by moderator and project owner, will be included in the bot voting round queue within 24 hours.
Rewards are more predictable and depend on category, PO involvement and (of course) quality.
Better, more sustainable voting distribution should greatly reduce the rate of abuse of the system.
Quality is now incentivized by upvoting only contributions that receive top scores and are seen as truly beneficial to the community.
Vote Utopian Witness
We are made of developers, system administrators, entrepreneurs, artists, content creators, thinkers. We embrace every nationality, mindset and belief. Join our weekly conferences on Utopian.io Discord and get involved!
Vote Utopian as a Witness
Proxy your vote to Utopian Witness
Top Sponsors
Top Moderators