One of the very worst of the many horrible facets of our globalist leadership is that many of them are now so poorly educated in everything except SJW nonsense and Communist ideology that they have no historical perspective of anything important. If they had taken the time to look back, they might realize that we have always had effective ways to fight these "pandemics" that they mostly so-desperately WANT to wipe most of us out.
Check out this link, for example:
https://observernew.blogspot.com/2020/02/supplements-that-may-stop-coronavirus.html#.XkXRgiP9mUl
Here is an excerpt:
"'The coronavirus can be dramatically slowed or stopped completely with the immediate widespread doses of vitamin C,' says Dr. Andrew Saul, an international expert on vitamin therapy. 'Bowel tolerance levels of C taken in divided disease throughout the day is a clinically proven antiviral, without equal.'
Saul adds, 'Dr. Robert F. Cathcart, who had extensive experience treating viral disease has stated, ''I have not seen any flu yet that was not cured or markedly ameliorated by massive doses of vitamin C'.'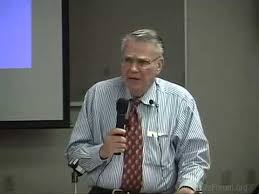 (Dr. Cathcart...courtesy of youtube.com.)
The physicians of OMNS and the International Society for Orthomolecular Medicine urge a nutrient-based method to prevent or minimize symptoms for future viral infection. Here are their recommendations for adults:
Vitamin C: 3,000 milligrams in divided doses
Vitamin D3: 2,000 International Units daily
Magnesium: 400 milligrams daily
Zinc: 20 milligrams daily
Selenium: 100 micrograms daily

'These supplements have been shown to strengthen the immune system against viruses,' says Saul."
There you go. GO GET SOME NOW, before the mad rush---if you can still find these on the shelves.
AND, WHATEVER YOU DO...DO NOT TAKE THE MIRACLE "VACCINE" they will soon be announcing. It will KILL YOU, or worse yet, track, mark, and delete your soul!