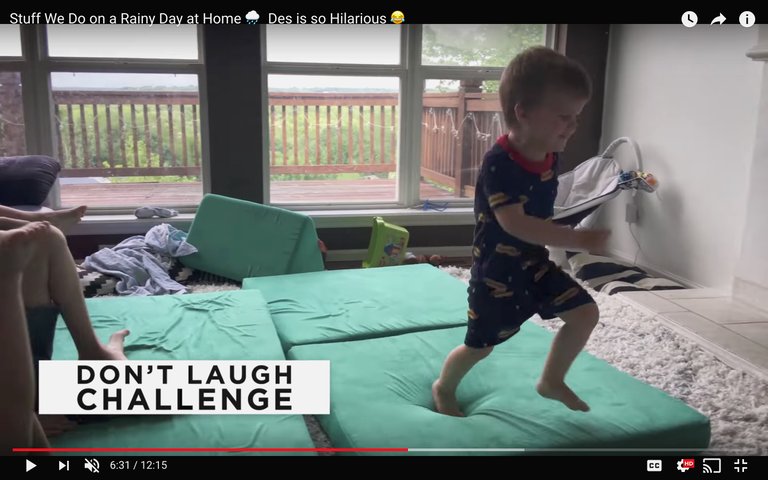 Ever wonder what to do on a rainy day at home? We do too!
Actually, we really enjoy when it rains. We like to go out on our front porch and watch. It's even better when it's a thunderstorm!
Primrose, our 7th child, is getting so big! All her siblings love to make her smile and laugh. Being a large family definitely has it's perks on stormy days!
One of the things we did to stay entertained was a "no laughing contest". Des was definitely the star of the show and made us all laugh.
One of the kids favorite toys is a break apart couch made by Nugget Comfort. It's seriously the best thing we've ever had for them. It is used, sat on, played with, slept on, jumped on, used as a slide every single day. It's the best!
Thanks for watching!