When posting a review, you cannot just make a photo in your car :-) I had to find a cool place to enjor the meal!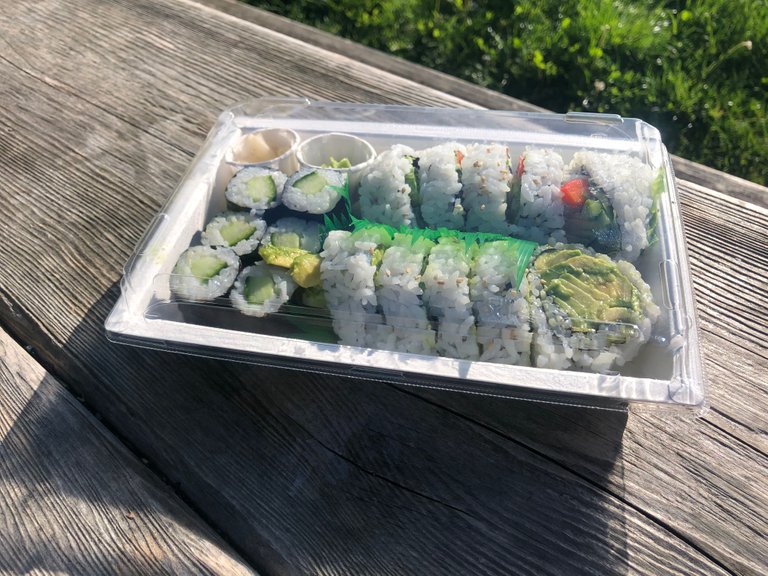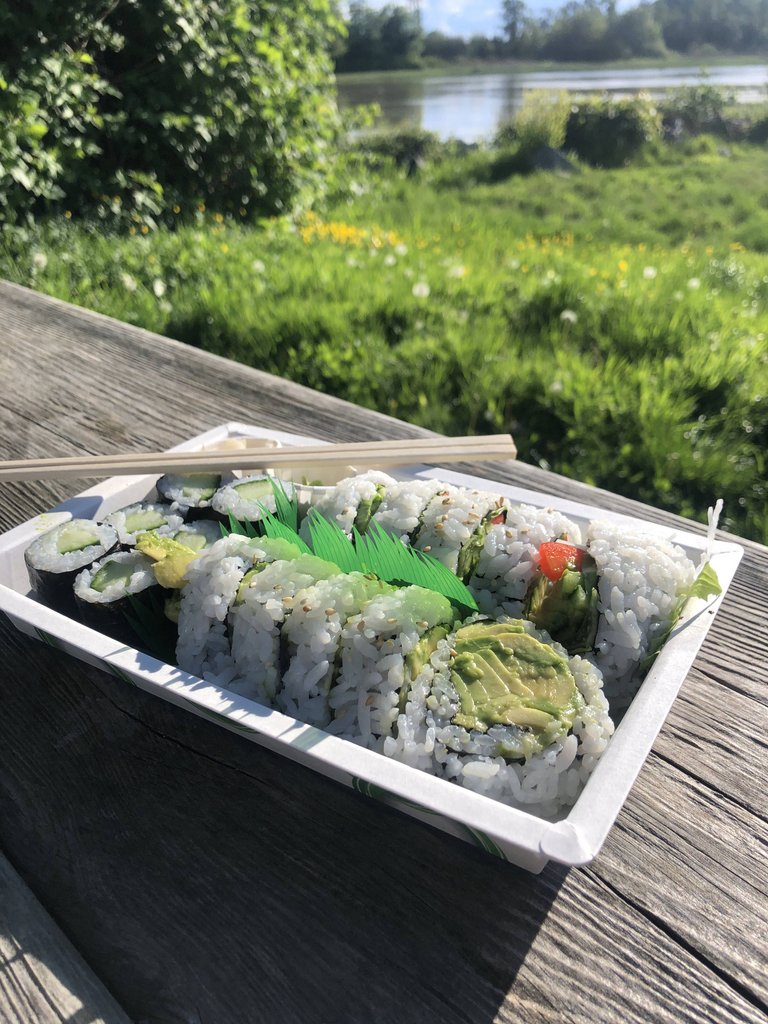 Man, I was hungry by the time I drove to Steveston area. anyways, this Vegetarian Combo is great, staff was very friendly and efficient.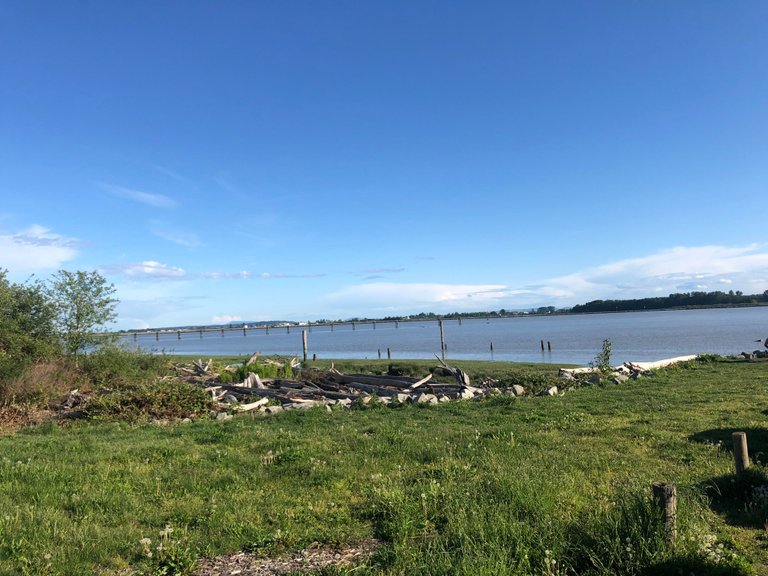 All these COVID restrictions seem to be so unnecessary and over the board, slowing down businesses and putting so much burden on all of us, instead of focusing on protecting the truly vulnerable ones, such as in nursing homes.
---
This review was sponsored in part by Pacific Dining Gifts (@pacificgifts.r01)