Spring Has Burst to Life
As you can see though, the trees are yet to explode with green leaves. There is a lot of colour coming from the evergreens, flowers and (like I showed you yesterday) the serviceberry tree, but the forest is still mostly grey and brown.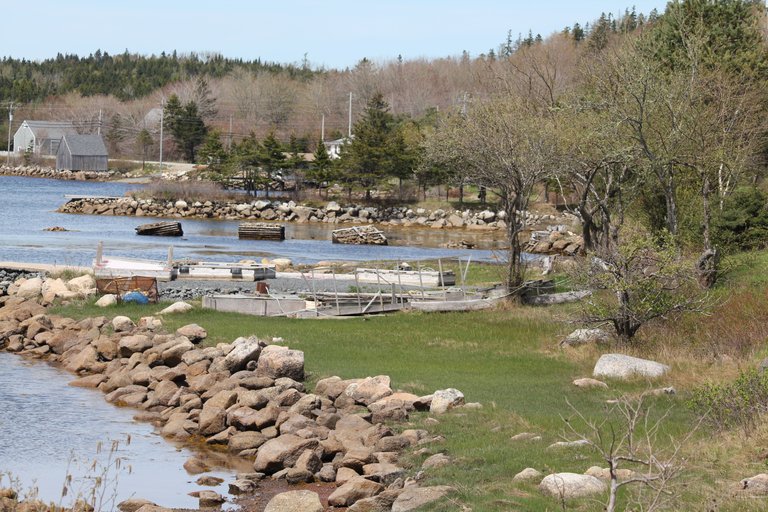 There is something missing in the photo above...The Sailboat! You've seen the red and white sailboat onshore a few times in my winter #walkwithme's. They put in the water I guess, I didn't see it moored in the cove either. It was so pleasant to think that the owners of the boat were out enjoying the day on the ocean. There's truly no turning back now. Winter is over for realz.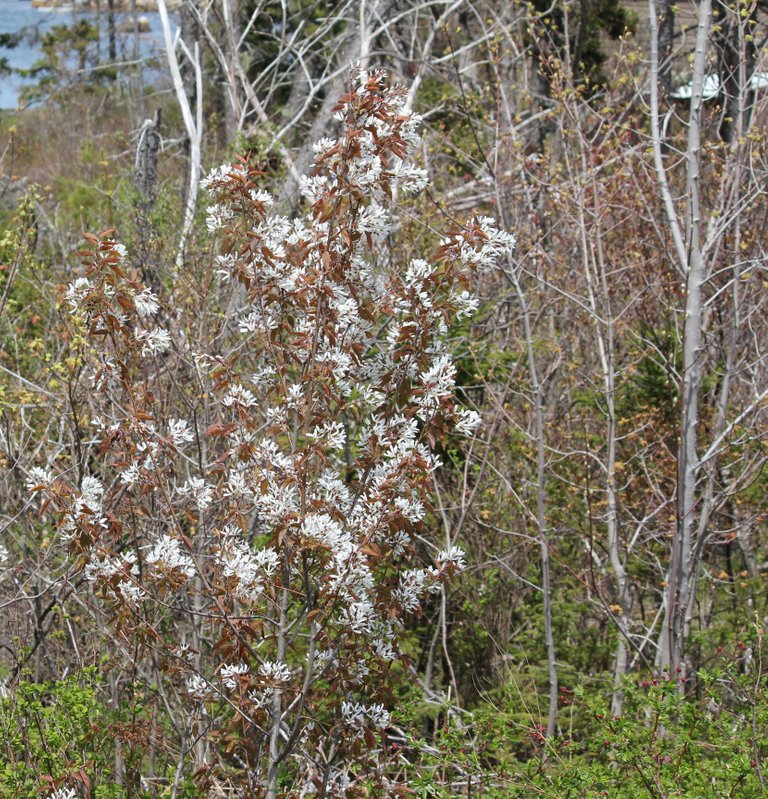 Serviceberry in a grey, white, evergreen and brown forest, can see the ocean peeking through top left. Wild rosebushes at the bottom.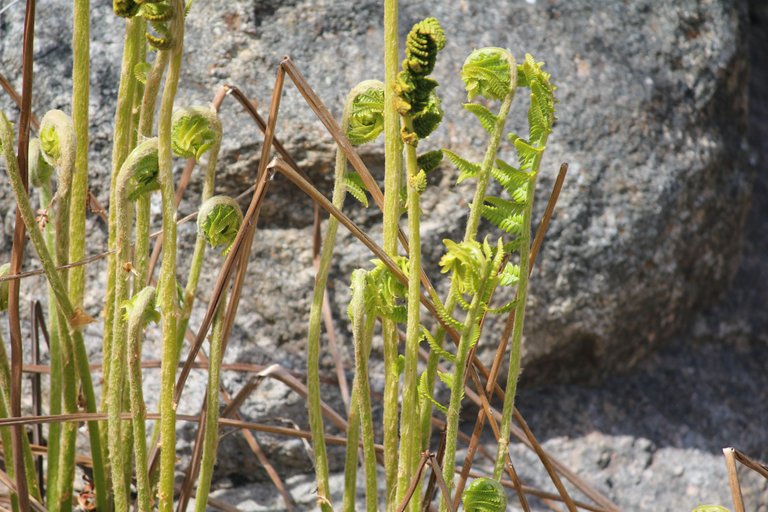 Baby Ferns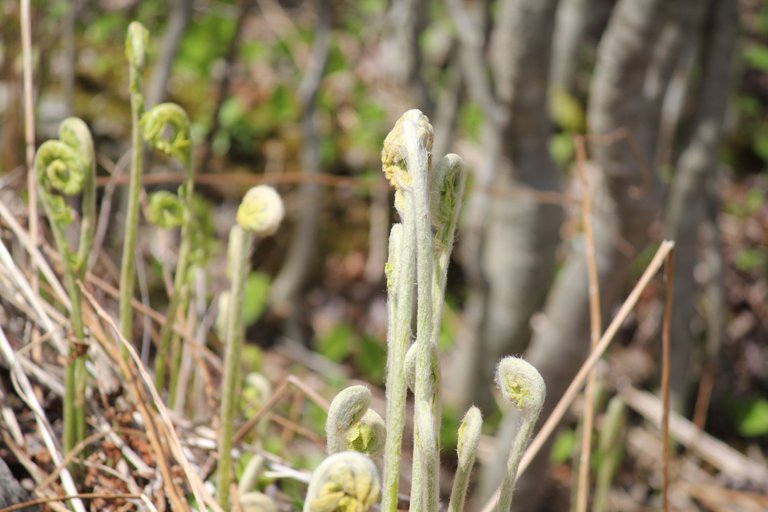 Some Boats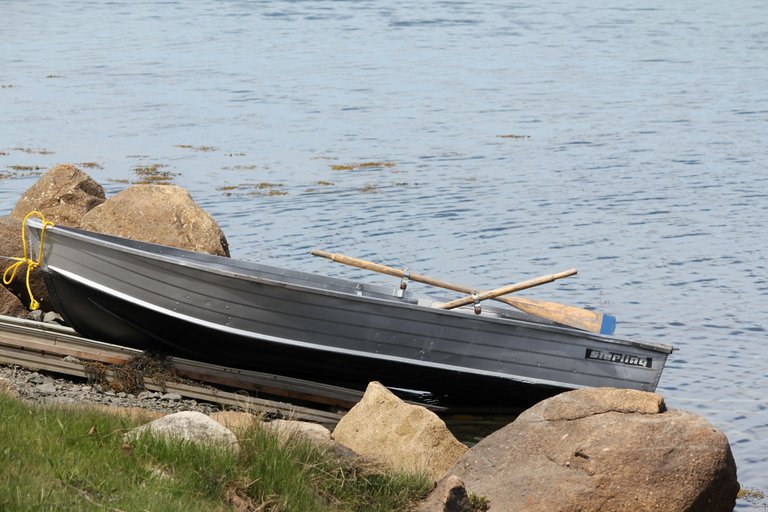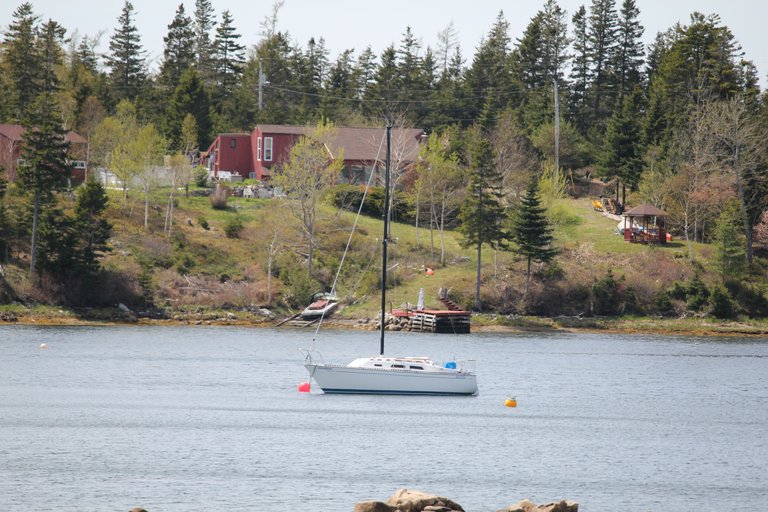 Some Birds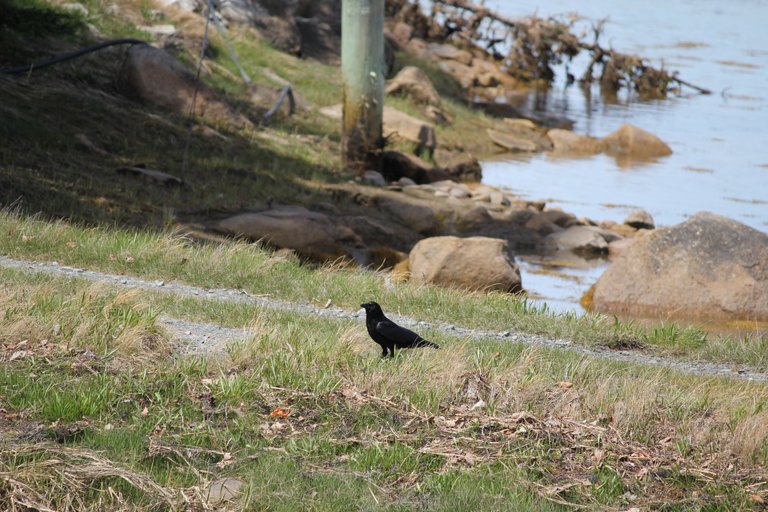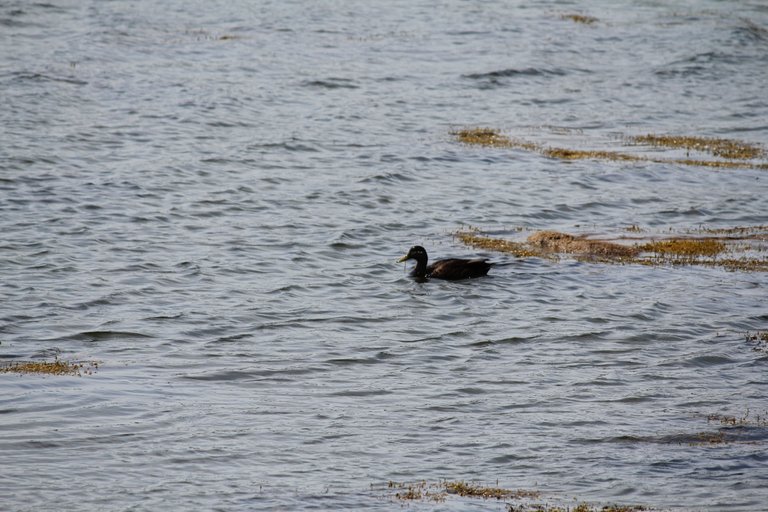 A Wild Strawberry Growing in Gravel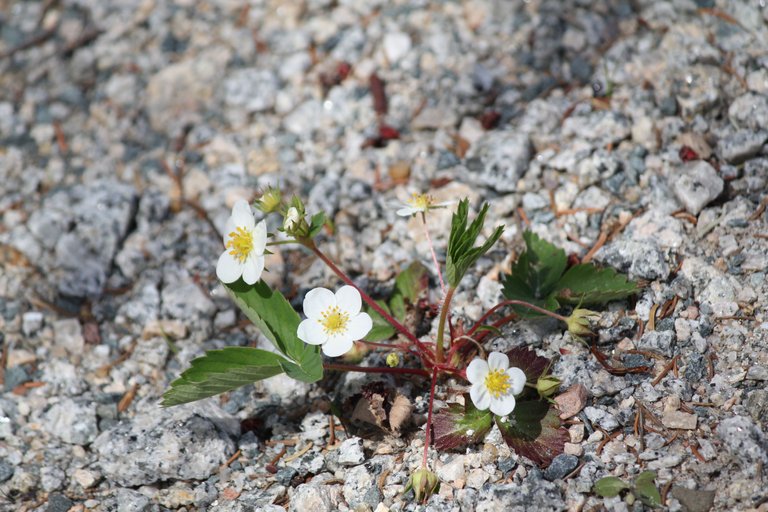 The sides of the highway are absolutely lined with them.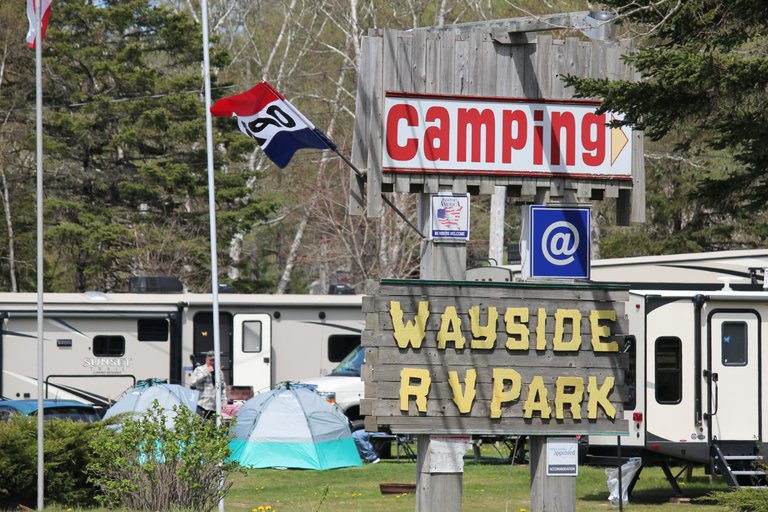 The campground is filling up, great to see the bustle of activity starting out there.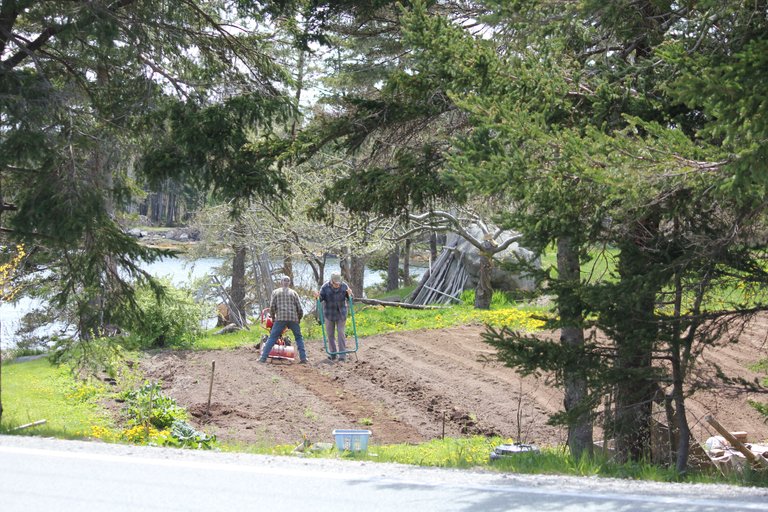 This guy has the greatest vegetable garden every year, good to see him out there! It hath begun.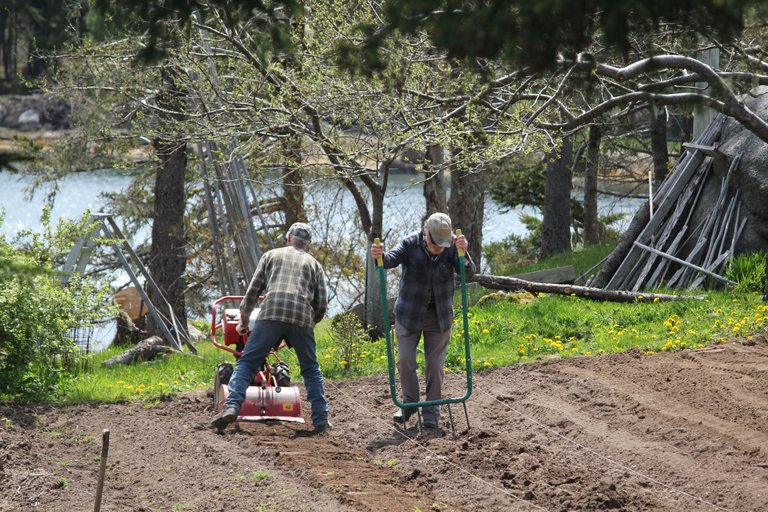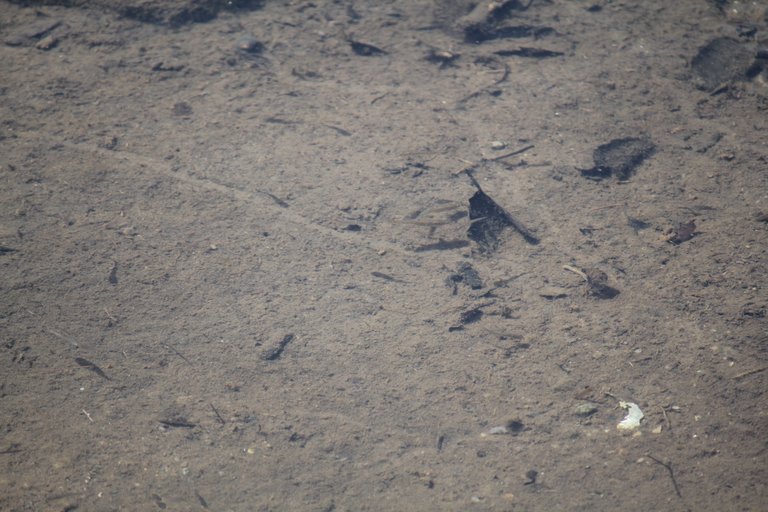 I watched minnows darting about in a tidal pool, look close...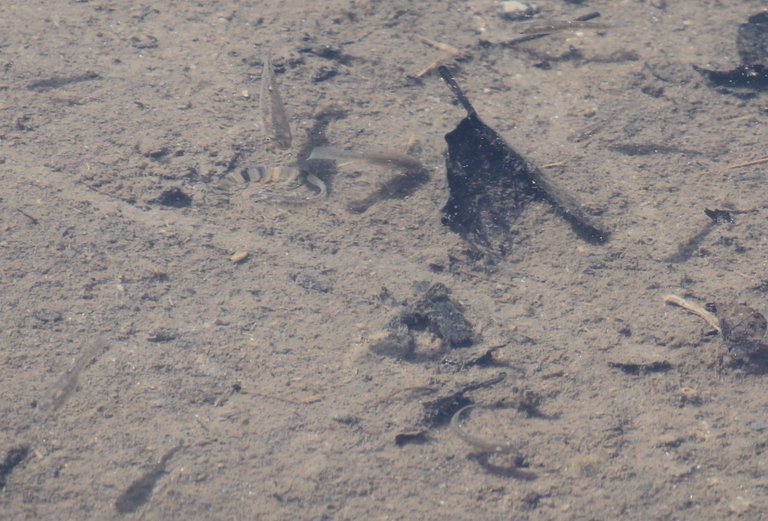 Flower Time!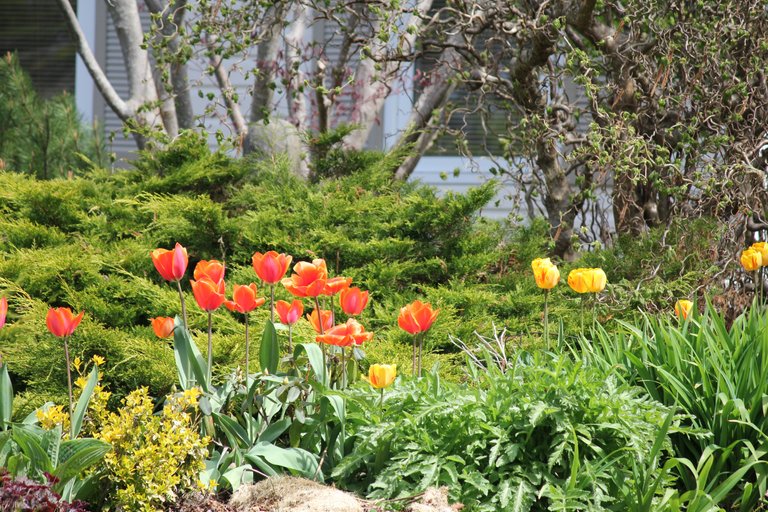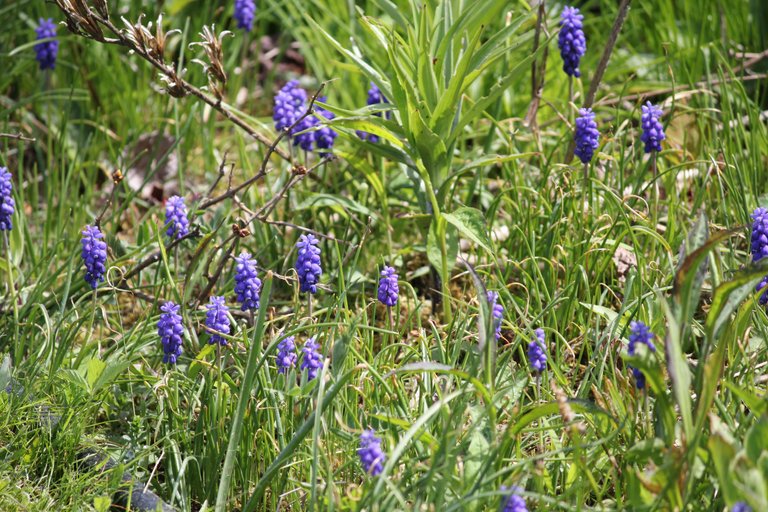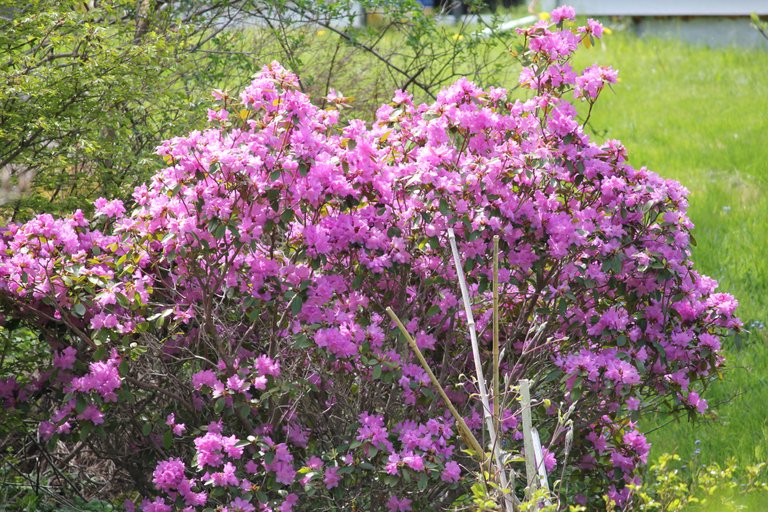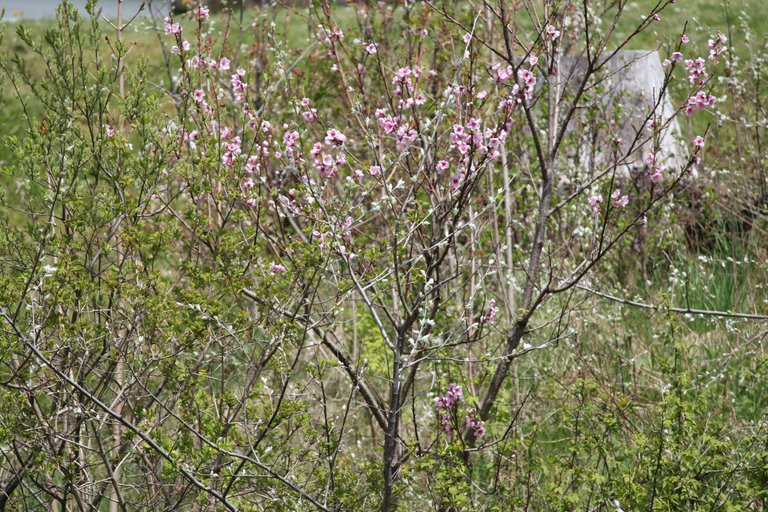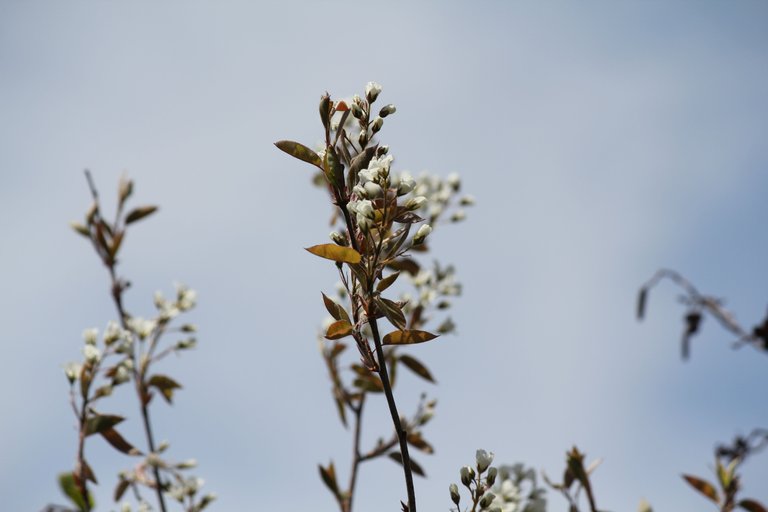 Back in the HC