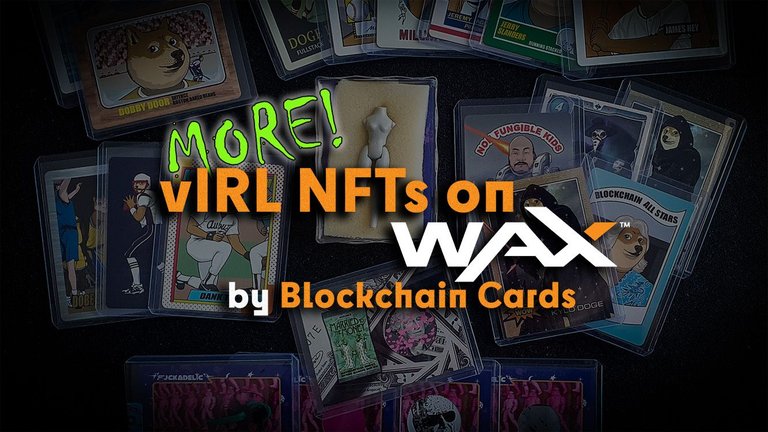 As teased on Threads yesterday, I received a package from NFT artist, Blockchain Cards (aka @reseller) containing a bunch of exciting stuff. It's finally time for some pack opening! If you missed my last post on this topic, feel free to have a look at that one as well.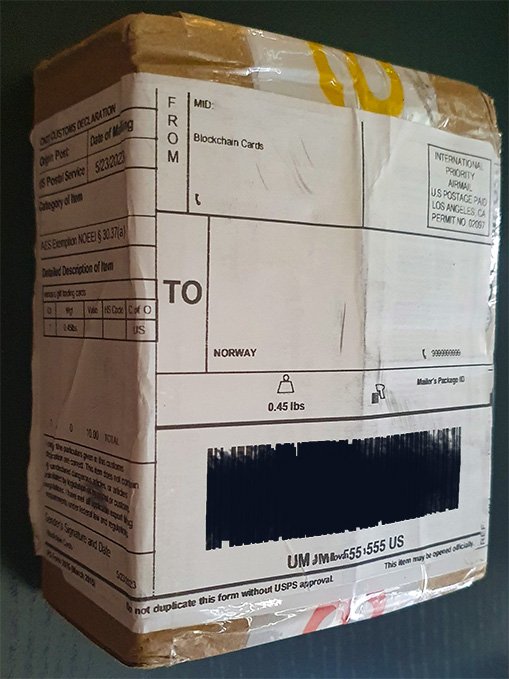 How did I get this?
I've been collecting NFTs from this collection for a good while. The cool thing about this particular collection is that sometimes – if you get lucky – you get a so-called vIRL version of the NFT, which are quite rare. vIRL stands for Virtual IRL, meaning you can redeem the NFT for a physical version of the card/item! Blockchain Cards is actually one of the big pioneers of this concept over on the WAX Blockchain.
As a collector, this suits me really well. I don't want to be storing crates upon crates of super common cards (like I had to when I was collecting MTG-cards back in the day for instance). But I do enjoy collecting physical cards – quite a bit actually. Given that most cards in this collection are digital assets and the physical cards are super scarce, there's no danger they'll be filling up my garage anytime soon. Best of both worlds in other words!
What decides the contents of the shipment?
To get physical cards, you need to burn redeemable NFTs by following the instructions on the NFTs. This time I had accumulated quite a few; These are the burn receipts for the redeemed NFTs contained within the shipment.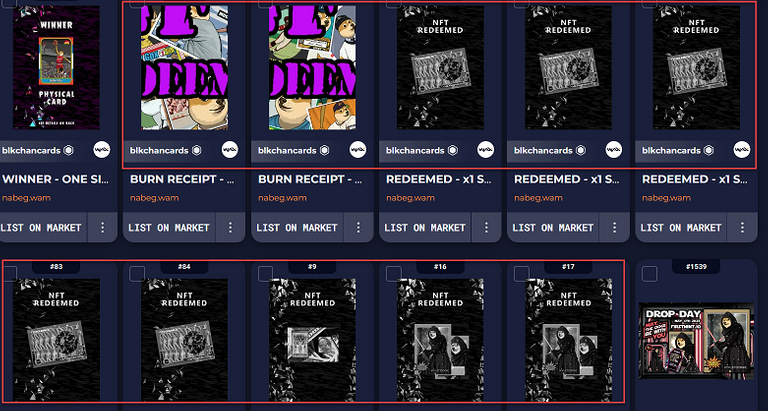 But enough talk. Time to crack this thing open and see what we got!
---
Quick Overview
Whoa, that's a lot of cool looking cards.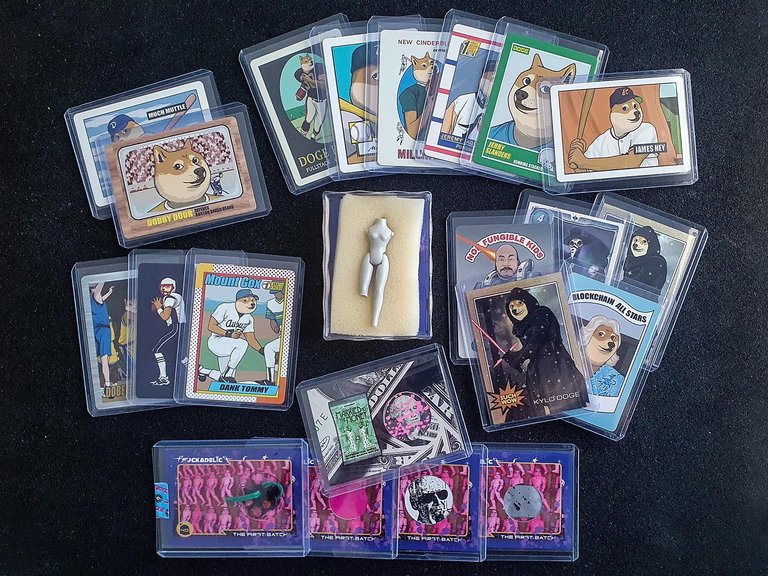 ---
Summer of Doge Series 2
Hm! I believe this series actually consists of 6 cards, but I only received 5. I'll have to inspect each protective sleeve closely and make sure I didn't put two cards in one pocket by mistake. But if it does turn out to be one card missing, I'm sure I can get a replacement in a future shipment.
EDIT: Turns out it wasn't missing after all. The 6th card in this series is the Yoshi Bot-card down in the Random Cards-section. I apparently misplaced it in the initial sorting. Happy to learn that the set was complete after all!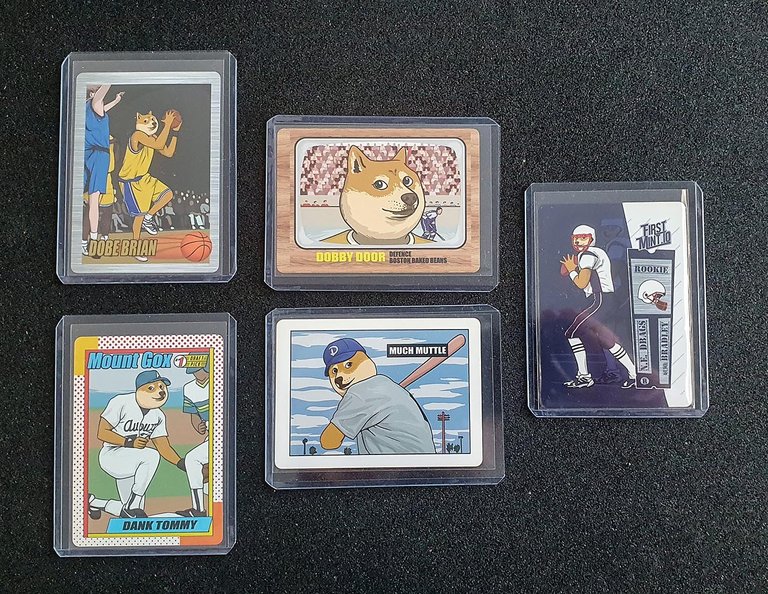 ---
Summer of Doge Series 3
Ah, a full set. Just look at these cards. True pieces of art. These are the cards the collection was initially known for – remixes of popular collectible sports cards in a crypto context. All the physical cards from this artist are apparently produced at the same factory that produces MTG cards. Superb quality in other words. So if you've ever held one of those, you'd know how these are to the touch.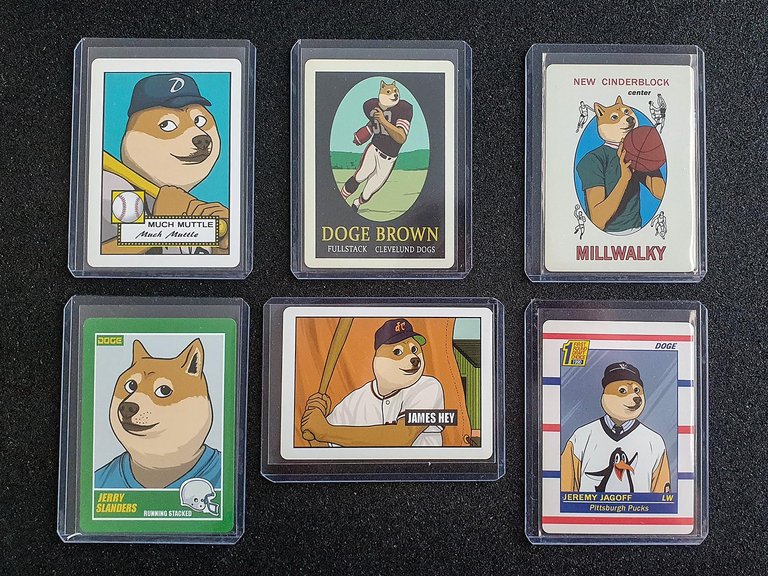 ---
Kylo Doge
One of the newest cards in the series. Kylo Doge, Holo Foil version! You can't see it very well in the picture, but it's shiny! And I got two of them! So cool.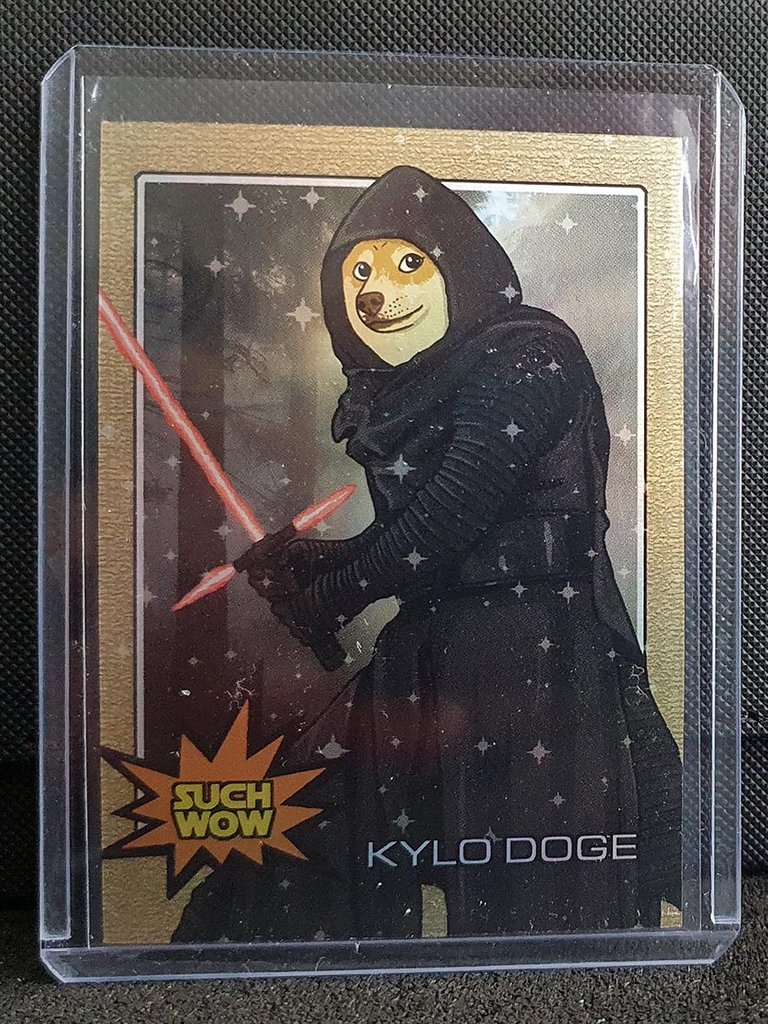 ---
Random Cards
Three of the NFTs I redeemed were "Random physical cards". I'll take another physical copy of Dr. Blight any day!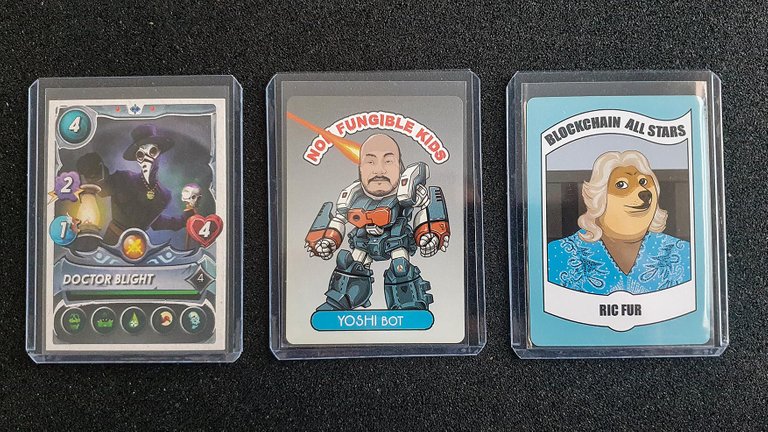 ---
Suckadelic Studio Relics
Blockchain Cards have an ongoing collaboration project with New York based Pop Artist The Sucklord and his Suckadelic brand. He's among other things known for making highly sought after collectibles like bootleg toys and trading cards. The collaboration project between the two artists is a merging of digital and physical collectibles, bringing two worlds together. In that sense they're the perfect match for this type of collaboration project.
The "Relics" depicted below consists of a standardized card with various random "relics" from The Sucklords' workshop attached to them, making them unique collectibles.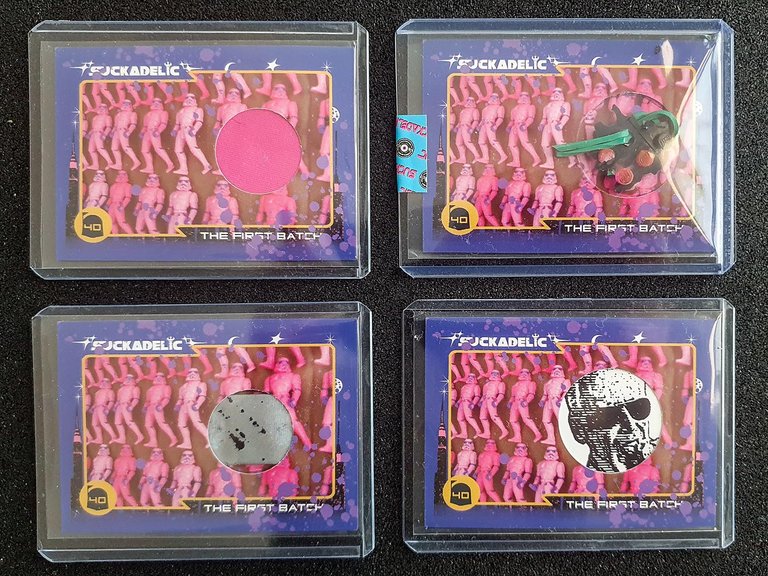 Let's have a closer look at each of them.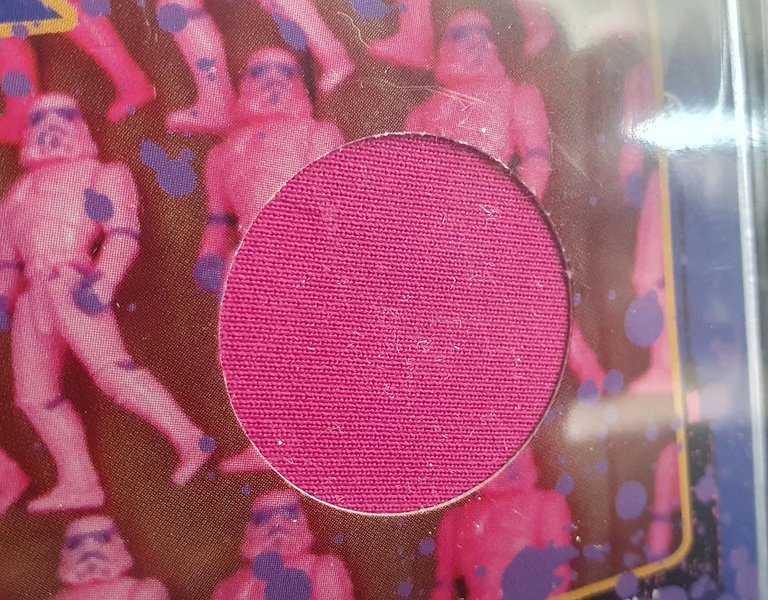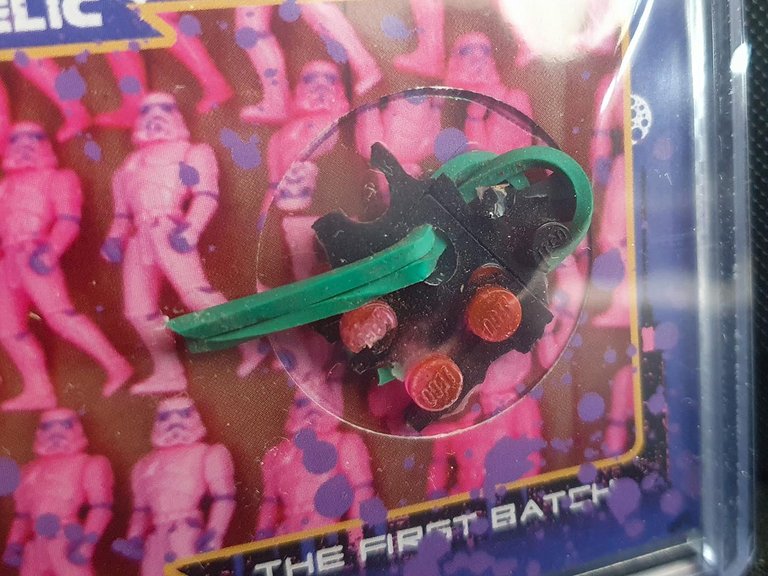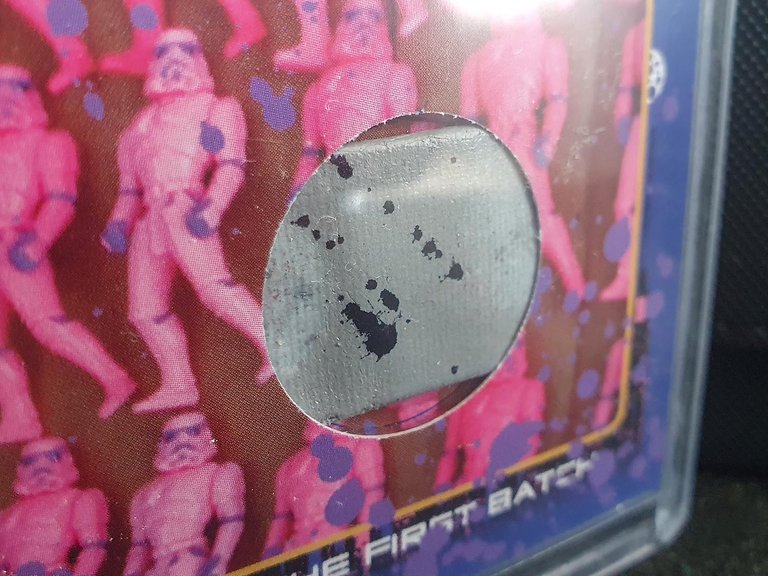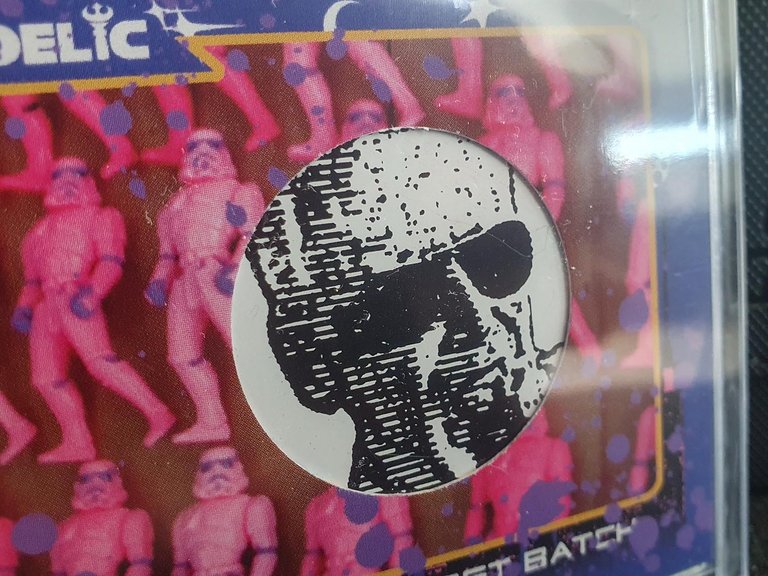 Suckadelic – Married to the Money Relic
I also found a relic in the Married to the Money Series. I like this one a lot too. Love the paint spatter effect on the dollar bill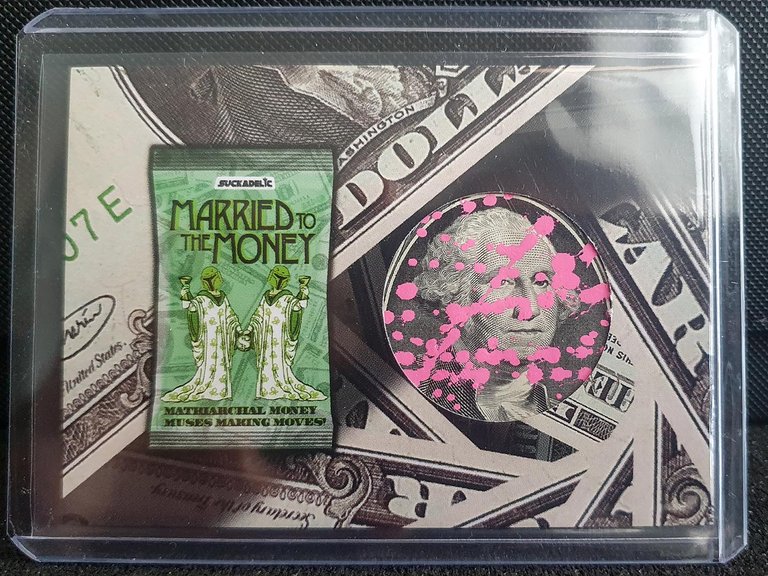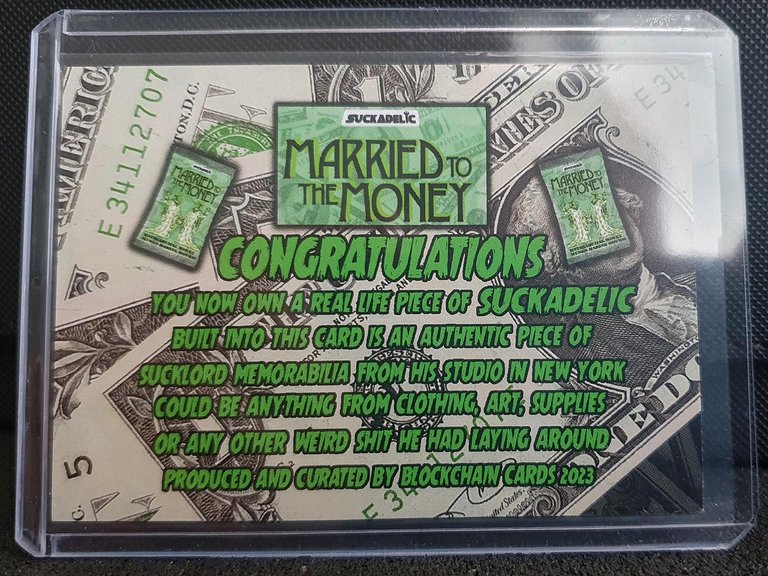 ---
Suckadelic – Special Relic
And last but not least, I got this awesome thing. Neatly sized in the same dimensions as the cards, which I can appreciate for storage purposes.
A broken doll without a head. Looks very rare! I love it.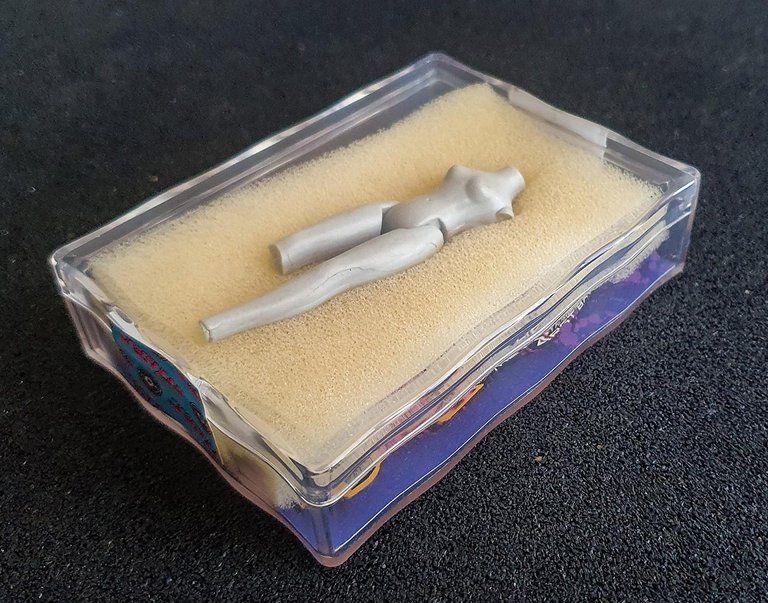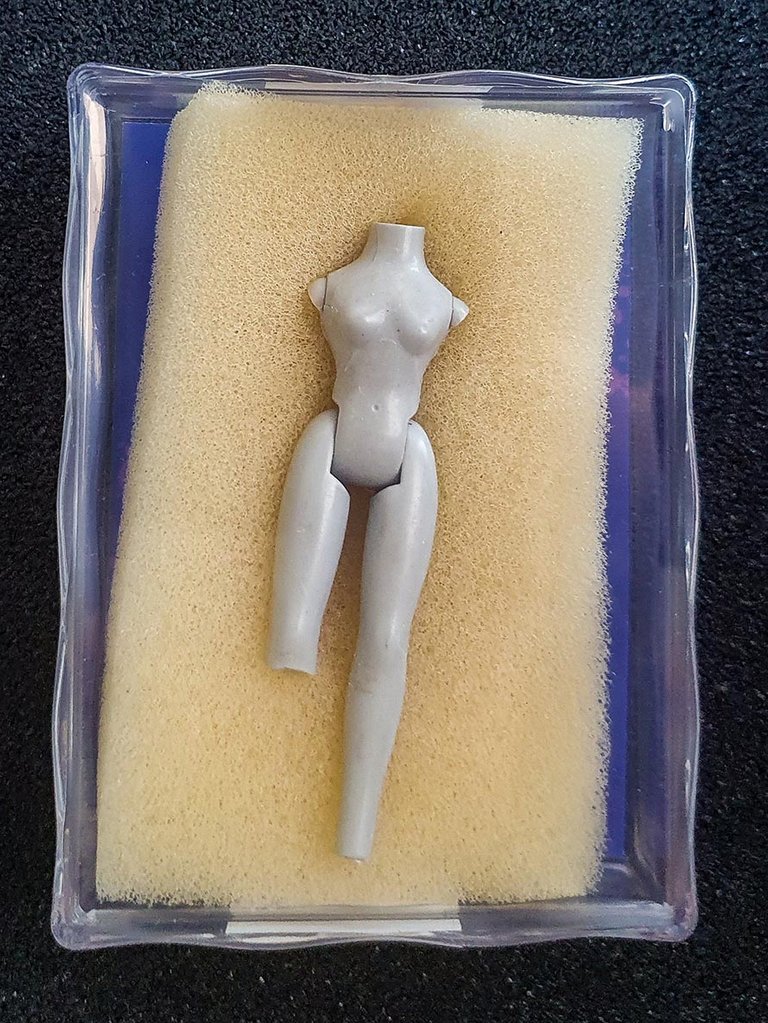 ---
Glad you made it all the way to the bottom! This post has been a lot of fun putting together, to showcase one of my favorite collections on WAX.
If you happen to be a visitor from the WAX Community and don't know much/anything about Hive, I'm excited to tell you that this post is actually written directly to the Hive Blockchain. Hive and WAX are the only two blockchains I interact with every single day, and I'd love for more of the WAX people to be over here as well. WAX does NFTs so beautifully – Hive does the social part (among MANY other things). So if you want to learn more about Hive, be sure to check out this article to learn more: What is Hive crypto?.

Web3 is real on Hive. Click the animation and create your account, if you don't already have one.
Credits: Divider and animation by @doze. Thumbnail and photos by me. Artwork depicted in photos by Blockchain Cards and The Sucklord.