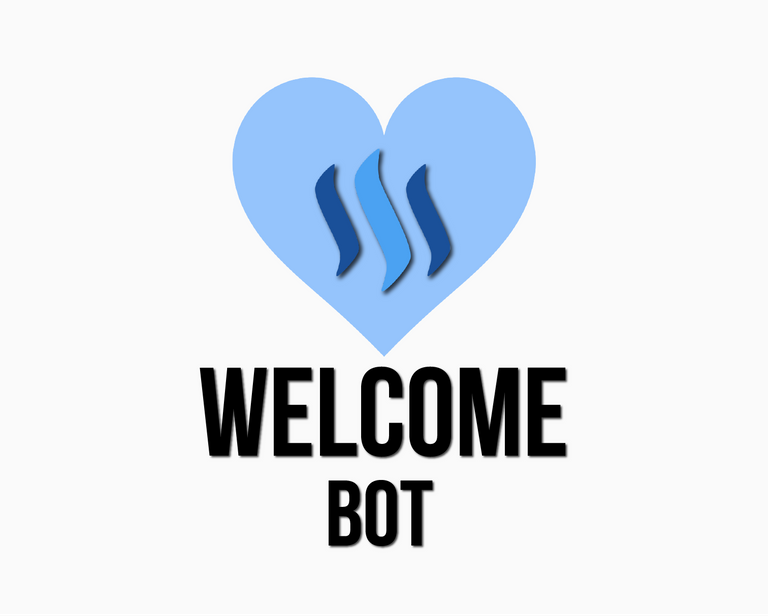 You may noticed @welcomebot, helping new users get up to speed:
Now you can help too: You can give @welcomebot Permissions to vote on your behalf and add your own vote to it. All users who are greeted by the bot get your vote too. You get mentioned by the bot and you can choose one link the new user should see, that helps him get started here. My account will share the awesome 101 by @andrarchy: https://steemit.com/steemit/@andrarchy/steemit-101-steem-steem-dollars-steem-power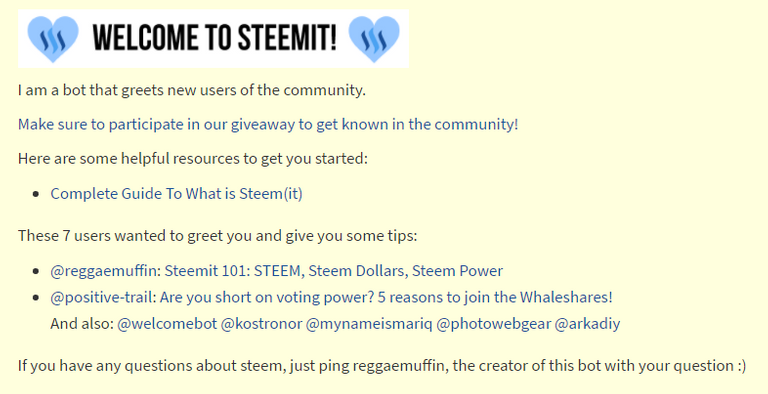 To start greeting new users:
Authorize the bot: https://v2.steemconnect.com/authorize/@welcomebot

Fill in this form (I added my settings):
Write a comment with your form below. I will add you.
If you want to stop voting with the bot, you can always revoke permissions here (Please tell me if you do so I can remove you)

If you have any questions or concerns, please catch me on discord :)
Thanks for @patelincho who is voting with me from the start!
Also thanks for @positive-trail @kostronor @mynameismariq @photowebgear @arkadiy @epicdesigns @ogochukwu you are awesome!
---