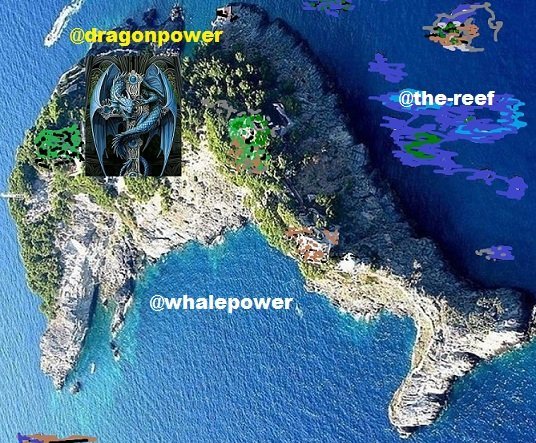 We would to Thank Our February Month Subscribed Members for Supporting #whalepower Project.
Total number Members for February month "31 x Registered Members".
We are working hard for you , Manually processed your Posting , We hope you will enjoy this benefits.
This is our first time implement this Subscription as we are growing rapidly. Since June 2017 , we have been helping many Authors to success.
The next renewal will be at 19 February 2018 , so we are giving you guys an extra week in advance for March month subscription.
"Per one week subscription for #whalepower Tag usage 1.25 SBD" or
"5 weeks for 5 SBD" ( must subscribe before the month start )

Make sure you use #whalepower Tag , otherwise you will be miss out. We Follow #whalepower Tag not the authors.
Best is to Registered yourself while using #whalepower Tag
---
Bahasa
Kami mengucapkan terima kasih kepada Anggota Berlangganan Bulan Februari untuk Mendukung Proyek #whalepower.
Jumlah anggota untuk bulan Februari "31 x Anggota Terdaftar".
Kami bekerja keras untuk Anda, Mengolah Posting Anda secara manual, Kami harap Anda akan menikmati keuntungan ini.
Ini adalah pertama kalinya kami menerapkan Subscription ini saat kami berkembang pesat. Sejak Juni 2017, kami telah membantu banyak Penulis untuk sukses.
Perpanjangan berikutnya akan dimulai pada tanggal 19 Februari 2018, jadi kami memberi Anda tambahan minggu sebelumnya untuk berlangganan bulan Maret.
"Langganan satu minggu untuk pemakaian #whalepower Tag 1.25 SBD" atau
"5 minggu untuk 5 SBD" (harus berlangganan sebelum bulan dimulai)
Pastikan Anda menggunakan #whalepower Tag, jika tidak, anda akan kehilangannya. Kami Ikuti #whalepower Tag bukan penulisnya.
Terbaik adalah Terdaftar diri Anda saat menggunakan #whalepower Tag
written by @bullionstackers
---

#whalepower A Project for Better Community
All #whalepower Contents / Images are Copy-Rights
If you want to use any part of this, please ask for permission first.
---
#whalepower Help-Desk Discordapp @bullionstackers
If you Like it, Love It
---