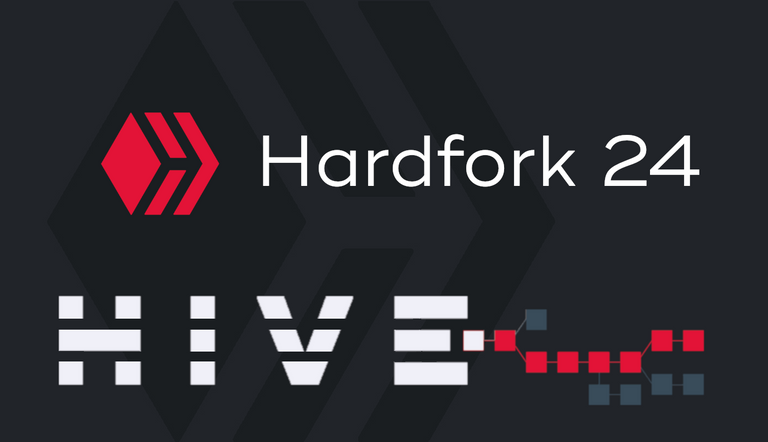 The date for the long-awaited Hardfork 24 has finally been set for October 6 at 2:00 p.m. (UTC time).
This is a big step for Hive for several reasons:
We are definitely turning the page with the bulky Steemit legacy
We prove that we can bring significant improvements to our blockchain code in a decentralized way.
We will have high-performance tools that will allow us to provide our users with new functionalities more quickly.
Time to move forward
From now, I have upgraded my main and backup Witness node to the latest v1.24.2 version and signaling it, as you can see on my Hive Witnesses Page. This way users now know that I fully support this hardfork.
However, for security reasons, I will keep at least one backup node running v0.23 (you can never be too careful).
I also upgraded my Seed and Account History nodes. The last thing to do to be fully HF24 compliant will be to deploy Hivemind when it will be released.
What's next?
For the days to come, here's what I've already planned:
Deployment of a new API node
Once my Hivemind node is synchronized, I will be able to provide the network and ecosystem with an additional API node, something I had wanted to do for a long time. The tremendous technical improvements made by the core developers finally allow us to do it more easily, faster and at a more affordable cost.
Update HiveSQL
Although HiveSQL has already been adapted to the new features brought by the HF24, there are still some Steem residues that I want to get rid of for good. It will be done in a smooth way for the users of this service. I will post about it soon.
My other apps and services are ready.
I have already done the necessary for the other projects that I manage: Hivebuzz, Engage, Hive Account Recovery Service, Hive Autoclaim Services
Of course, the information pages I provide are ready too:
All the witnesses are preparing for this important moment.
Hive is alive! Let's start the countdown to October 6th!
---
Discover my apps and services