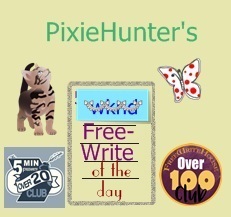 Decisions decisions what can I say
My head is swimming and
thoughts won't go away.
Took the leap and said yes.
Took the new job, as its for the best
More money
less stress.
It will be a page turner
and not something of regret.
Its a whole new world
and its plain to see
A chance to use my steak knives again?
Oh yes yes yes, steaks it will be.
I'm giggly and scared as can be.
But I need not fret.
Oh I hate anxiety.
Nothing new is ever easy.
I need a happy hug.
My brain is so muggy......