Many times I find myself in unexpected situations, situations that, perhaps, many people would not like, situations that maybe, many prefer to avoid them; but instead, I love this kind of situations. I like to carefully observe what you are supposed to enjoy, observe those moments in which you should be; I prefer to observe far away. However, I was with my girl in that place. He spoke with his friends, he enjoyed his time, instead I preferred to be in the distance, only seeing how everyone enjoyed a beautiful sharing...

I feel that all this is dreamlike for me, observe the person that makes you happy and know that you can be happy on your own. I carefully observe each of the acts of the people in the place, trying to understand the why of their actions, trying to understand why they prefer to be there instead of at home. However, my girl began to look for me, she saw me a little out of the way and a bit strange, I wonder, is everything okay? I told her that; Yes, everything was fine as long as it is by your side. He kissed me and walked away.. I appreciated his body as he moved away, little by little, each one of his movements. For me, this is pleasure...
My classmates shouting and arguing for a football game and a simple card game, the partners of my partner talking with her, chatting about their acts of the week. On the other hand, I preferred to watch and try to understand how we can be happy with so little...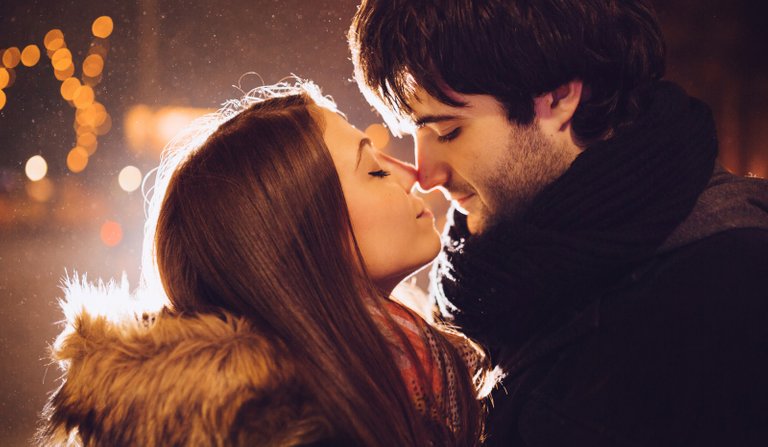 I pour myself a drink and go back to where I was, a song sounds and I notice that my girl changes completely, she approaches where I am and she asks me if I will always be with her ... I answer, I say yes, as long as I have a good behavior, as long as she does it for me, I'll take care of her, even if she's far away. She starts to hug me and tells me how much she loves me, how grateful she is to be with me. Quite dreamy all this, every word I remember clearly, every word I listened carefully. I gave him my full attention and felt every feeling she showed me. However, I preferred to say yes to everything, I felt so full of all those feelings, that I could not help giving me a reality hit.
I finish the song, she kisses me and then she retires. She continued talking with her friends, she continued in her world and I just finished the song. At that time I did not know it was his favorite song, I just thought he just wanted to show me what he wanted for no specific reason...

Time passes, she sang it by my side, I enjoyed it and I could see what that song really meant to her... Everything ended, I could not fulfill the words that were born that time, that time where everything for me was quite like a dream...
Her best friend tells me that she no longer listens to her favorite song, that she listens to other songs, that she forgot it completely. On the other hand, I sing it every day, I listen to the song many times a week. His favorite song became my favorite song. For me, that song is to return to that moment in which everything was for me like a dream.

The song is: Manuel Medrano - Quédate. Link

Tell me, follow me and upvote