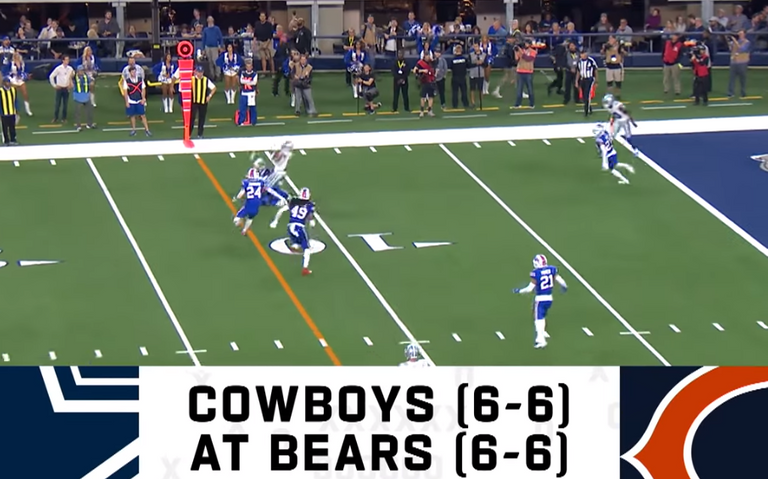 (youtube)
Two teams with identical standing, one saved by his division,
the other one fighting for a playoff wild card spot.
Now one thing is key for the win today.
Which team want a win so bad?
Hard to pick cause they have the same record.
Will it make a difference for Cowboys to win?
Actually Cowboys has lost its identity since they lost to the Jets.
We all can understand the Saints and Packers, but the Jets!
When you add Jerry to the mix, everything is running loose.
Cowboys have the players to make things happen.
I sense lack of play to win the game.
Maybe they are doing something we call load management
for Elliot for post season to run the football.
So far the door was wide open for Eagles to take the lead.
Dolphins shut it right back.
NFC EAST is one of the weakest link in this conference.
Bears are in a small winning streak as of Cowboys are in a small
losing streak.
You decide who will win this game.
Bears are playing at home.
Usually the weather favors the home team.
Cowboys play inside at home.
This is why you get all possible win before December
where the weather favors your style of play.
Most teams secure their playoffs spot by end of November.
Saints are pretty much secured as of now.
Cowboys could go to playoffs by winning this match.
Bears has a tougher schedule to close the season.
Cowboys could easily grab 10 wins this season.
Any loss to finish the season, Gareth may not be the right
guy to lead this team to the altar.
Dak needs couple more wins to secure his guaranteed contract.
Franchise tag may be used to see if Dak is for real.
Cooper catch some ball okay, you have proven you are worthy
for a decent contract soon.
So much is riding on this game.
Thursday after Thursday Cowboys should play better offensively this time.
Trubisky got something to prove. Game on!
Stay tuned!