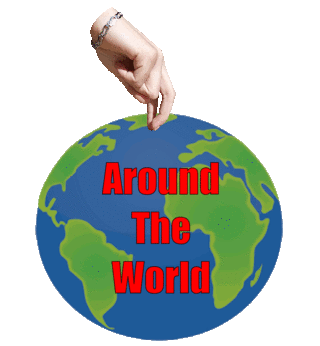 (Google translate from Czech)
I don't want to think about the "world-class introduction" so I'm going straight to the point :-)
---
---
Welcome to the announcement of the 23rd round of a simple photo competition for all Hive users
𝓐𝓻𝓸𝓾𝓷𝓭 𝓣𝓱𝓮 𝓦𝓸𝓻𝓵𝓭
---
---


What is it about?
With the help of your photos, I want to travel the world. On my map I already have records from Bangladesh, Greek islands, Poland, Croatia, Canary Islands, England and Belgium and of course from the Czech Republic. Help me complete this map with other places in the world.
Every day, thousands of Hive users publish their photos from around the world. I can't see all these photos. That's why I came up with this competition.
---
How to get involved?
It's simple. Use, in your article or daily report for Actifit, in one of the first five places a tag

#aroundworld
add a description of the place where you took the photo and for a better overview of your competition photos, add a link to your photo in the comments to this article. That is all.
---
What do you ask for as a reward?
As in every competition, there are prizes for the winners.

First place ... 1 HBD
Second place ... 0.6 HBD
Third place ... 0.4 HBD
In addition, Actifit users can look forward to the following rewards:

First place ... 100 AFIT
Second place ... 60 AFIT
Third place ... 40 AFIT
---
---
Has anyone offered you a reward for an activity you normally do in your spare time? No? In this competition you have the opportunity :-).
Not to forget. The deadline for the 23rd round of the competition is 23.10.2020 at 20:00 CET.




created by @xlisto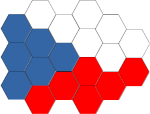 Nechce se mi přemýšlet nad "světoborným úvodem" a tak jdu rovnou k věci :-)
---
---
Vítejte u vyhlášení 23 kola jednoduché fotografické soutěže pro všechny uživatele Hive
𝓐𝓻𝓸𝓾𝓷𝓭 𝓣𝓱𝓮 𝓦𝓸𝓻𝓵𝓭
---
---


O čem to je?
S pomocí vašich fotografií chci procestovat svět. Na mé mapě již mám záznamy z Bangladéše, řeckých ostrovů, Polska, Chorvatska, Kanárských ostrovů, Anglie a Belgie a samozřejmě i z Čech. Pomozte mi tuto mapu doplnit o další místa na světě.
Každý den tisíce uživatelů Hive zveřejňuje své fotografie z různých koutů světa. Není v mých silách všechny tyto fotografie vidět. Proto jsem vymyslel tuto soutěž.
---
Jak se zapojit?
Je to jednoduché. Použijte, ve vašem článku nebo denním hlášení pro Actifit, na jednom z prvních pěti míst značku

#aroundworld
přidejte k fotografii popis místa, kde jste fotili a pro můj lepší přehled o vašich soutěžních fotografiích vložte do komentáře k tomuto článku odkaz na vaši fotografii. To je vše.
---
Co za to?
Jako v každé soutěži i zde čekají na výherce odměny.

První místo … 1 HBD
Druhé místo … 0.6 HBD
Třetí místo … 0.4 HBD
Uživatelé aplikace Actifit se mohou navíc těšit na tyto odměny:

První místo … 100 AFIT
Druhé místo … 60 AFIT
Třetí místo … 40 AFIT
---
---
Už vám někdo nabídl odměnu za činnost, kterou běžně děláte ve svém volném čase? Ne? V této soutěži máte příležitost :-).
Abych nezapomněl. Uzávěrka 23 kola soutěže je 23.10.2020 ve 20:00 SEČ.