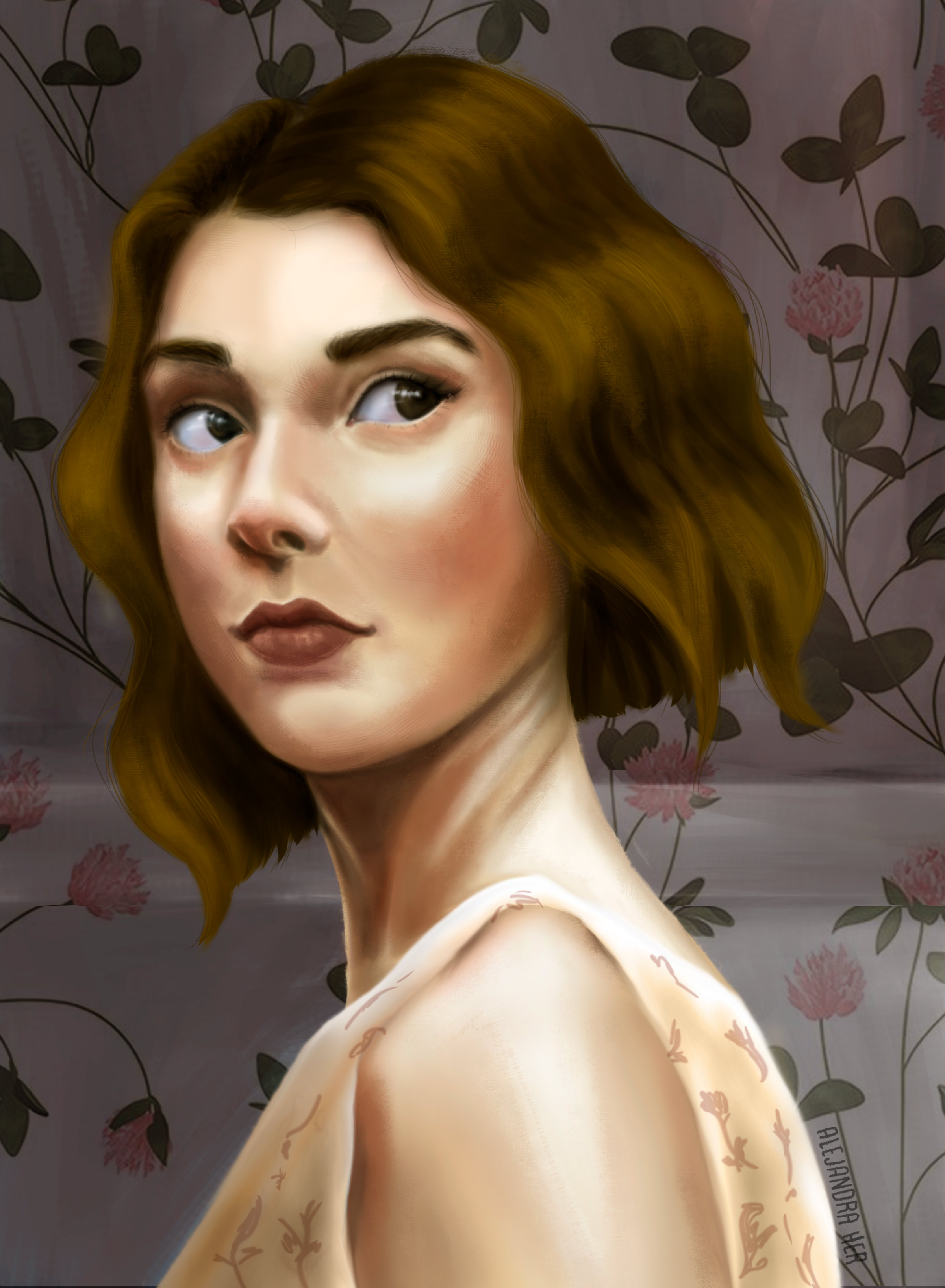 Since I started with digital painting, there is a brush that I avoided at all costs: the airbrush. Not because I have something against this tool or those who use it, but in my digital work, I like to see the brush strokes, to do something that somehow comes close to traditional art. I'm one of those who think: if I wanted a hyper-realistic portrait, I would take a photo. I admire those who have the technical level to paint a portrait that can be mistaken for photographs. But it is not my case, nor do I have the technical level or try to achieve that style.
Desde que empecé con la pintura digital, hay un pincel que evité a toda costa: el airbrush. No porque tenga algo en contra de esta herramienta o quienes la usan, sino que en mi trabajo digital, me gusta que se vean las pinceladas, hacer algo que de alguna manera se acerque al arte tradicional. Soy de quienes piensan: si quisiera un retrato hiperrealista, tomaría una foto. Admiro a quienes tienen el nivel técnico de pintar de manera que sus retratos puedan ser confundidos con fotografías. Pero no es mi caso, ni tengo el nivel técnico ni intento lograr degradados tan fieles.
However, one of the most beautiful characteristics of digital art is using its unique tools. Well, I should ask myself: if I wanted my digital paintings to be confused with traditional paintings, then I should do traditional painting, right?
So I decided to do this portrait using that tool that I avoided so much.
Sin embargo, una de las características más hermosas del arte digital es usar sus herramientas únicas. Pues debería plantearme: si quisiera que mis pinturas digitales se confundiesen con pinturas tradicionales, entonces debería hacer pintura tradicional, ¿no creen?
Así que decidí hacer este retrato usando esa herramienta que tanto evité.
I was so expectant that I recorded the whole process. Needless to say, it was several hours fragmented over several days, so I have to edit the video before sharing it, and I'm already at it.
Estuve tan a la expectativa, que grabé todo el proceso. Está de más decir que fueron varias horas fragmentadas de varios días, por lo que debo editar el video antes de compartirlo, y ya estoy en eso.
But I could not bear the urge so today I share the image with some captures of the process.
Pero no pude aguantar las ganas así que hoy es comparto la imagen con algunas capturas del proceso.
At first I made a sketch in which my character had a rather conservative hairstyle, she looked like a lady from about 70 years ago, so I decided to change her a bit later.
Al principio hice un boceto en el que mi personaje tenía un peinado bastante conservador, parecía una doña de hace unos 70 años, así que decidí cambiarla un poco posteriormente.
Although I liked using the airbrush, it really makes many shading processes easier and faster, I did use some of my texture brushes, although I didn't use them as much as I would have liked.
Aunque me gustó utilizar el airbrush, de verdad que facilita y agiliza muchos procesos de sombreado, usé algunos de mis pinceles de texturas, aunque no los usé tanto como me hubiese gustado.
What did you think about the results?
A ustedes, ¿qué les pareció el resultado?
Speedpainting video: COMING SOON!
---
The process