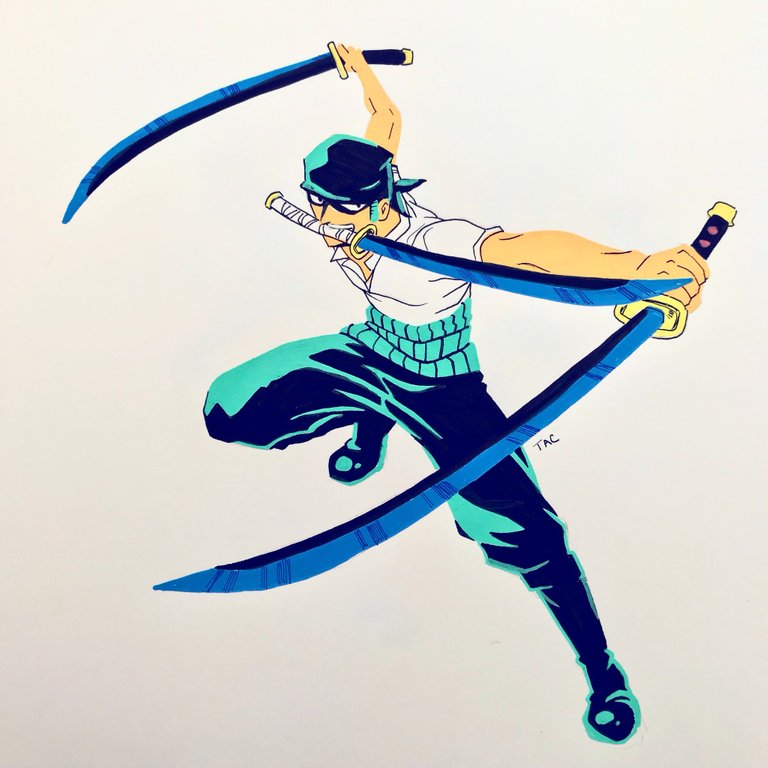 It always seems as though I miss so much when I go a couple of days without checking Steemit. For one, @bryan-imhoff finished his Ithaqa pinup that he illustrated to help support the Ithaqa Fundition Campaig. It came out so awesome, I encourage you to check it out.
It's so surreal to see another artist's interpretation of my character designs and I think @bryan-imhoff did such an amazing job picking up on the tiny details that differentiate how each character looks.
But in other news, nothing really interesting to report on my end. Just thought I'd share some more posca pen doodles. This post is One Piece themed.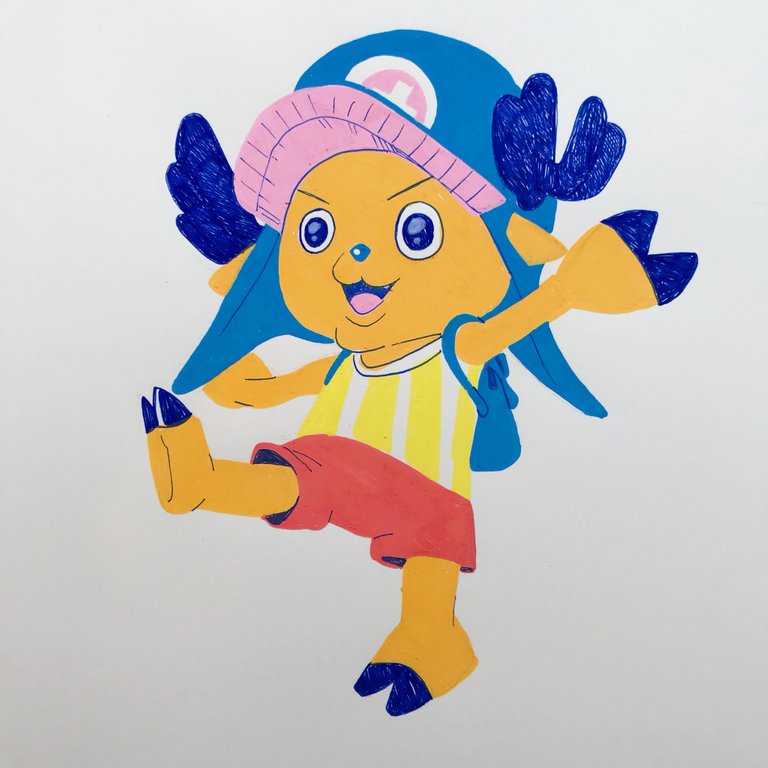 One Piece is one of those anime that will always have a special place in my heart. It was probably one of the first anime I started watching (back when the god-awful 4kids dub was on TV). And because this series has a million episodes, I'm still watching it and will probably still be working my way through the episodes for many, many years to come.
It's always been my "happy" show, something I go back to when I need to lighten my mood. I've grown to love all of the characters so much and I even cosplayed as Usopp this past Halloween (you can find that pic if you go digging around in my instagram.
What are some of your favorite anime and what was the first anime you ever remember watching?

---
If you'd like to keep up with more of my work you can check me out at the following:
Instagram: @la.fumettista
Tumblr: http://la-fumettista.tumblr.com/tagged/art
Twitter: @TheresaChiechi
Website: https://www.theresachiechi.com/