#BeerSaturday is at week 238 and I found some great new beers from my old stomping grounds!


Source: https://www.pinterest.pt/goldensaintbeer/ with a little Zeke design on top.
I became a beer blogger naturally due to years I have spent brewing for myself, working with breweries on their technology and marketing, and the decades spent imbibing. Hence, the self-decreed title of the #Blockchain #Beerologist.
For week 238, I am visiting a few of my favourite Toronto breweries with some of their newer beers!


Pint of the Week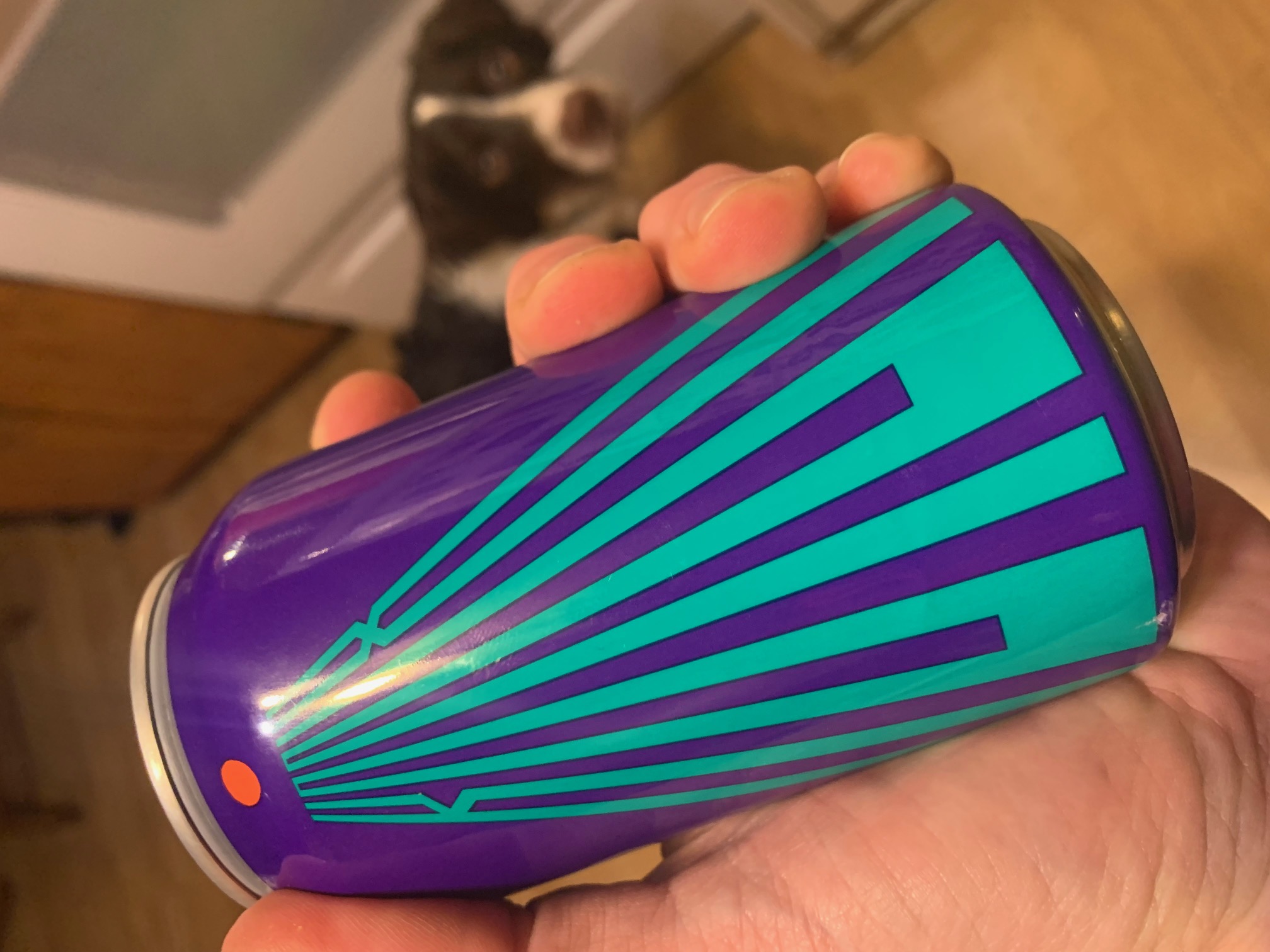 Because my main diet is comprised of pint cans, I like to keep a few short ones in the fridge for the variety and a half pint is the best call. Daniel the Spaniel is looking at me weird as I take a closer look at this new beer from Omnipolo https://craftbrandco.com/bodega/in the big city. Why the strange look pooch? They make Zodiac which is awesome!
Alright back label, what you got on my Konx https://craftbrandco.com/product/omnipollo-konx--non-alc-/ ? Non WHAT?!? Non-alcoholic mini pale ale. Glad I only picked one up because I never met a non-alcoholic beer I ever enjoyed. The bar is set low and this beer jumps right over it! If it was a regular pale ale, I would be a little underwhelmed but it is the best non-alcoholic beer I have ever tasted...by a long shot! As amazingly as it may sound, I do not hate this! I won't go as far as to give it my seal of approval but am definitely impressed. I may bring these along to a shindig where I am the DD or in a drinking contest.

8-Track IPA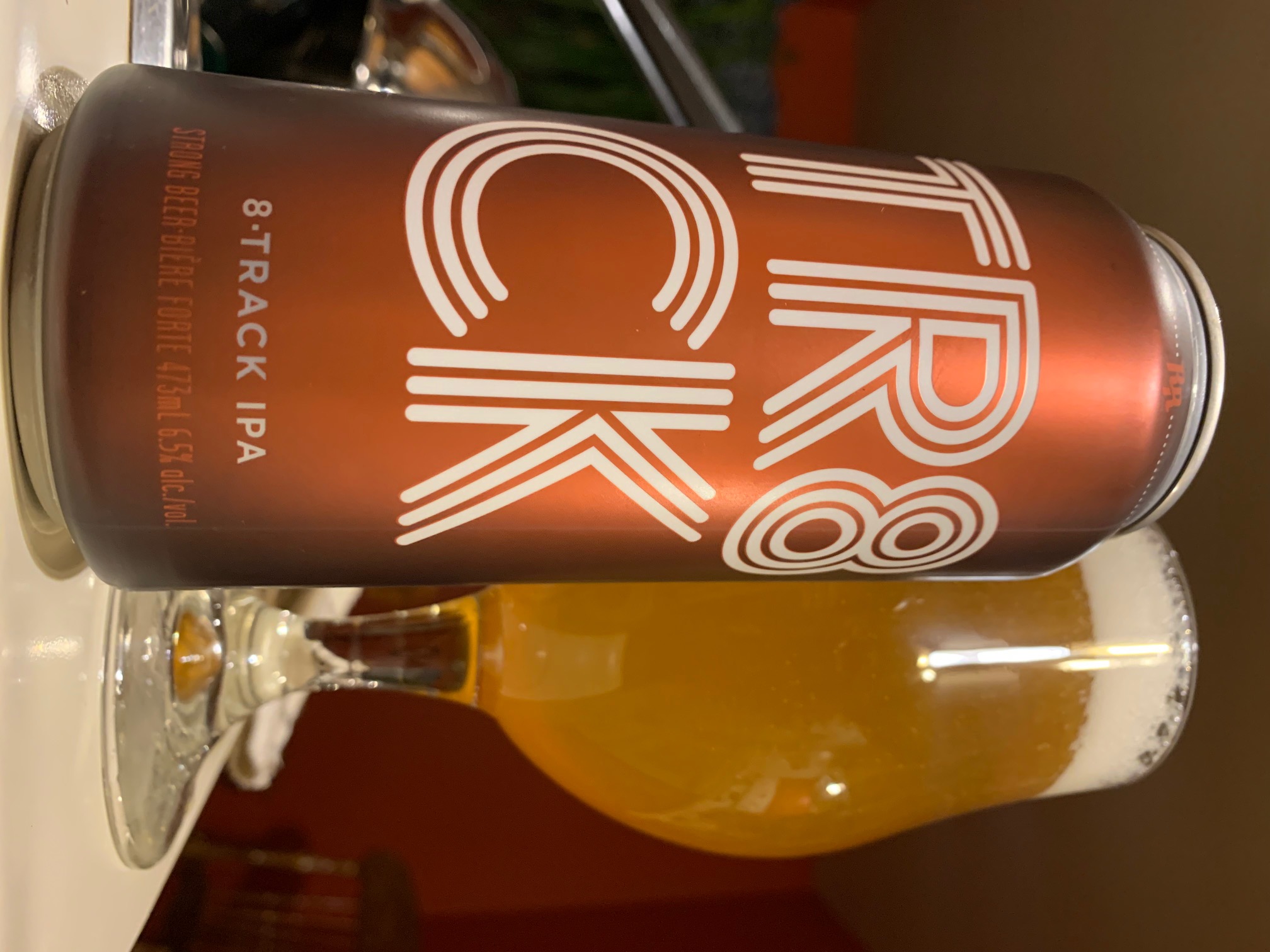 For the first beer, we head a few blocks away in Toronto to Radical Road Brewery https://www.radicalroadbrew.com/. I have reviewed a few of their beers before including my favourite Yuzu https://www.radicalroadmarketplace.com/marketplace/yuzu-pale-ale They are so low profile that I only ever heard of them by playing hockey with one of the owners and having one of their beers in the dressing room after the game. Yummy and neatly-designed.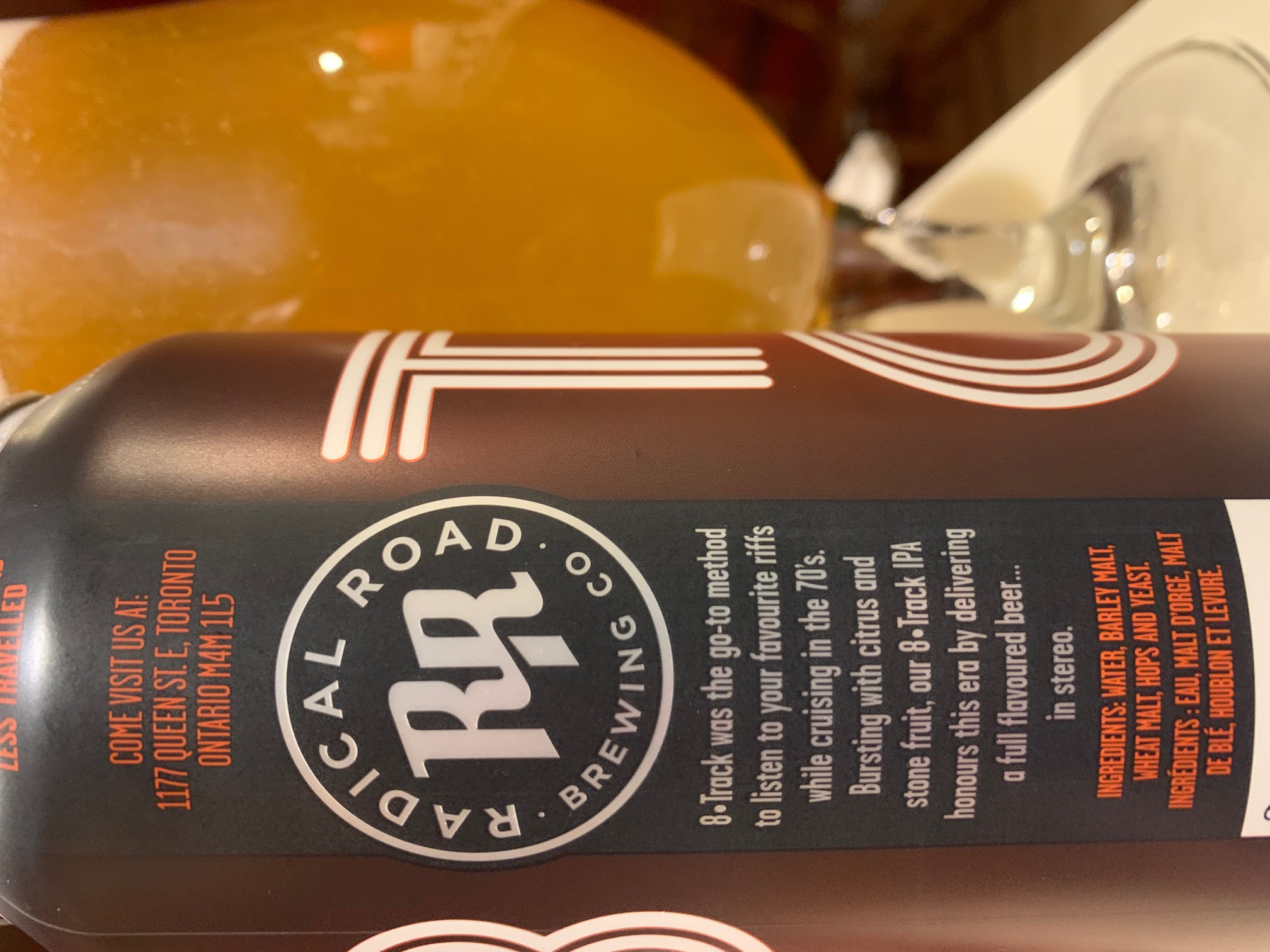 I have featured 4-trak session ale on the Shorty of the Week before and was pleased as pale ale to find the big brother 8-Track IPA https://www.radicalroadmarketplace.com/marketplace/8-track-ipa on the shelf in tall cans. Citrus and stone fruit may be buzzwords for an IPA but my love for Radical Road probably made this a winner before I even sampled. I was a little surprised by the thickness of this unfiltered beer when most of their other ones have been well-filtered. Damn fine beer and I will make sure to grab a few more in case they are not available here regularly.

WoodHouse Double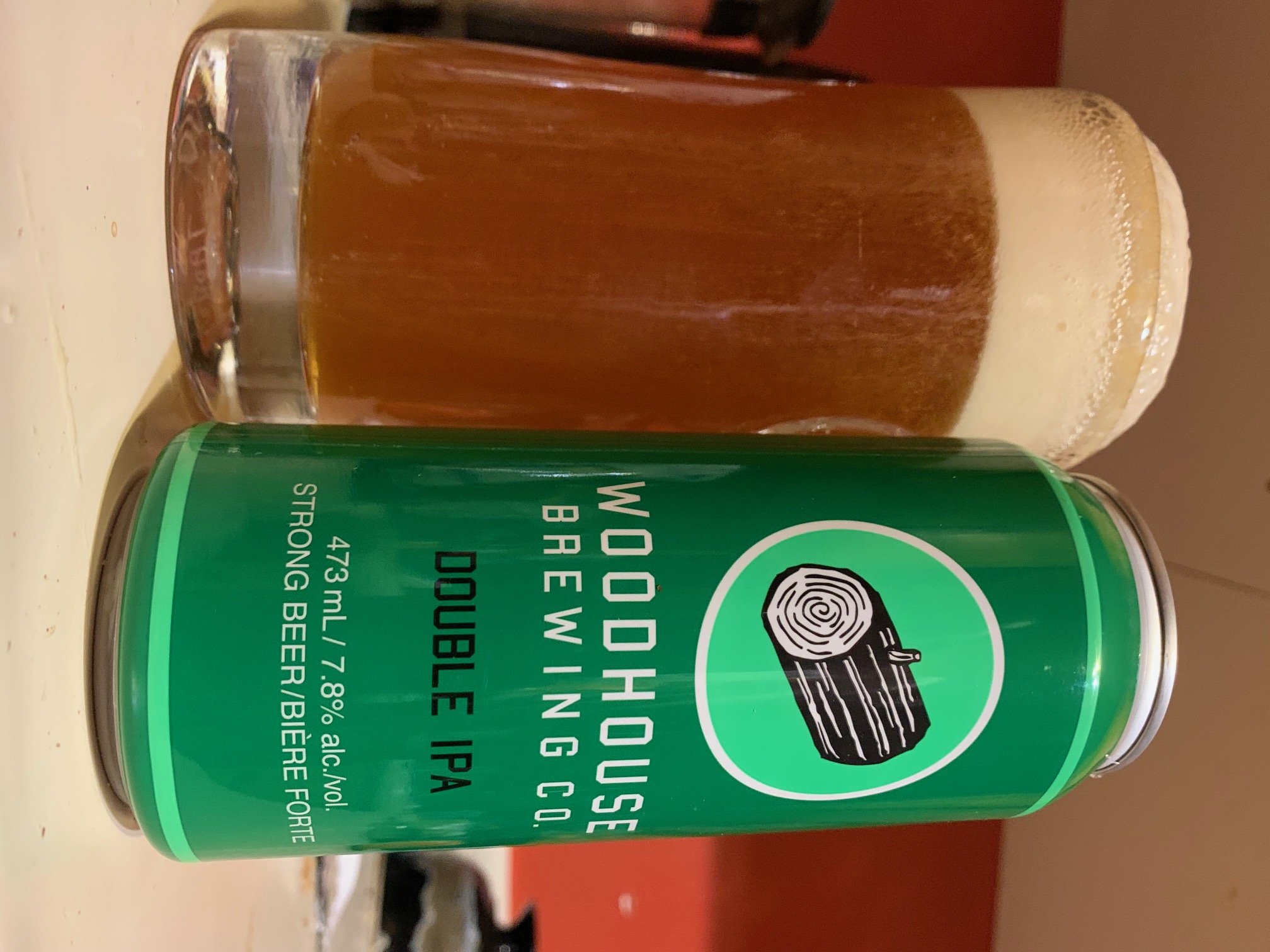 From Radical Road, we head about 10 km west across town to Woodhouse Brewing https://www.woodhousebrewing.com/ Their branding has always been intriguing to me as it is rather lo-fi and not very spectacular but definitely unique and minimal. Their regular IPA is available at most of the rock clubs in town so I have had it many times. Dry and bold like a piney west coast IPA and much better than the pissy dicks of the huge brands.
![IMG_3402.jpg](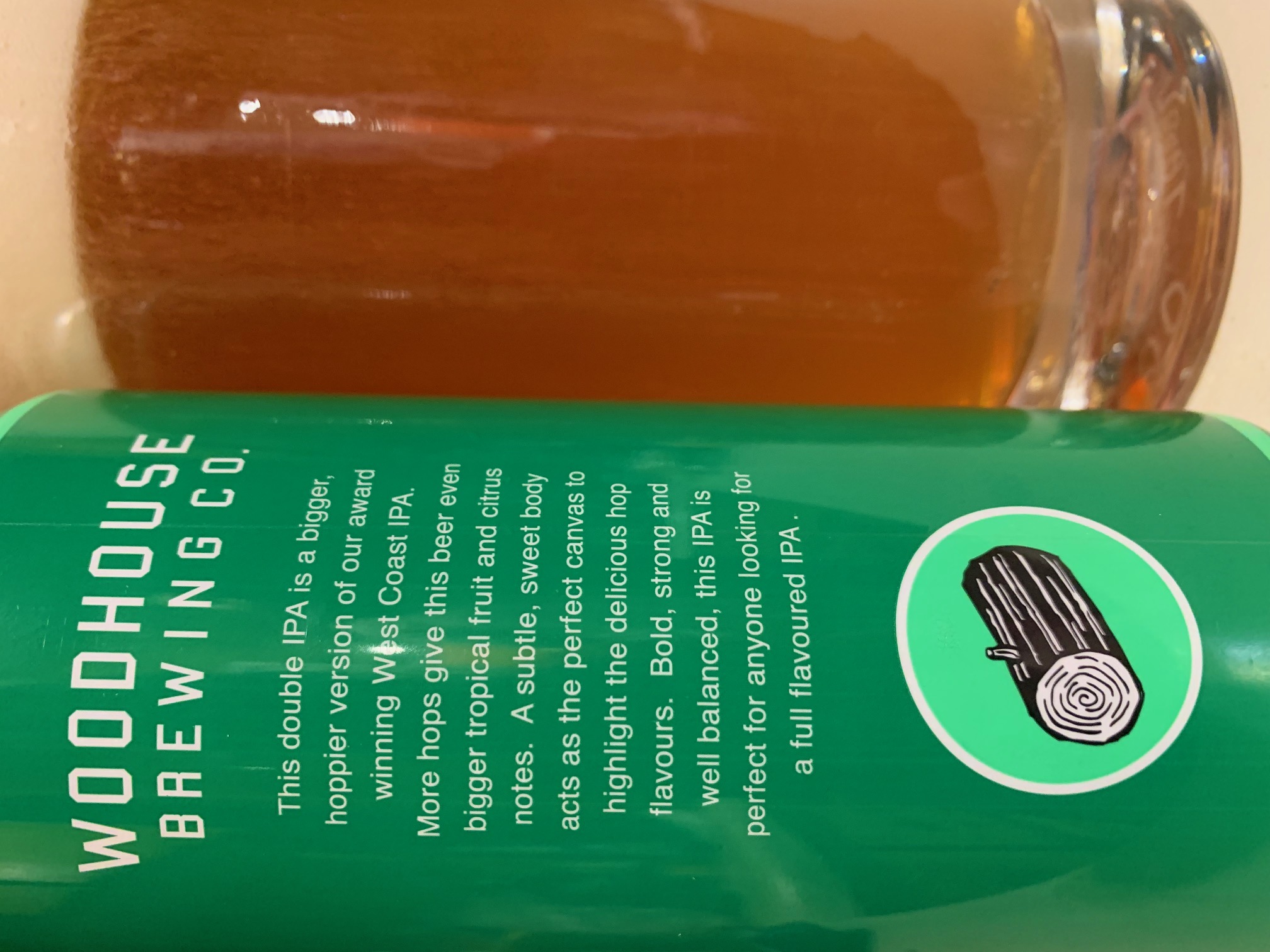 Seeing their Double IPA doesn't appear on their bottle shop https://www.woodhousebrewing.com/shop/ or seem to have a mention on the website at all without more searching than I was willing to do so here you have it! As much as I like my mouth slapped by the regular IPA, the Double IPA packs an even better wallop. Equally or more hoppy than the original but sweeter than I expected and one of those rare cases when the double is smoother or more well balanced than the normal IPA. I WILL definitely drink this again if I can get my hands on it. I will also try and remember to keep an eye out for this next January in case it is a seasonal thing. Damn good.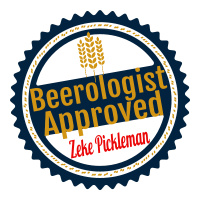 For making a Double IPA true to the original but somehow make it more balanced as a double, you have the coveted seal of approval. Cheers Woodhouse.

Where's Game Time?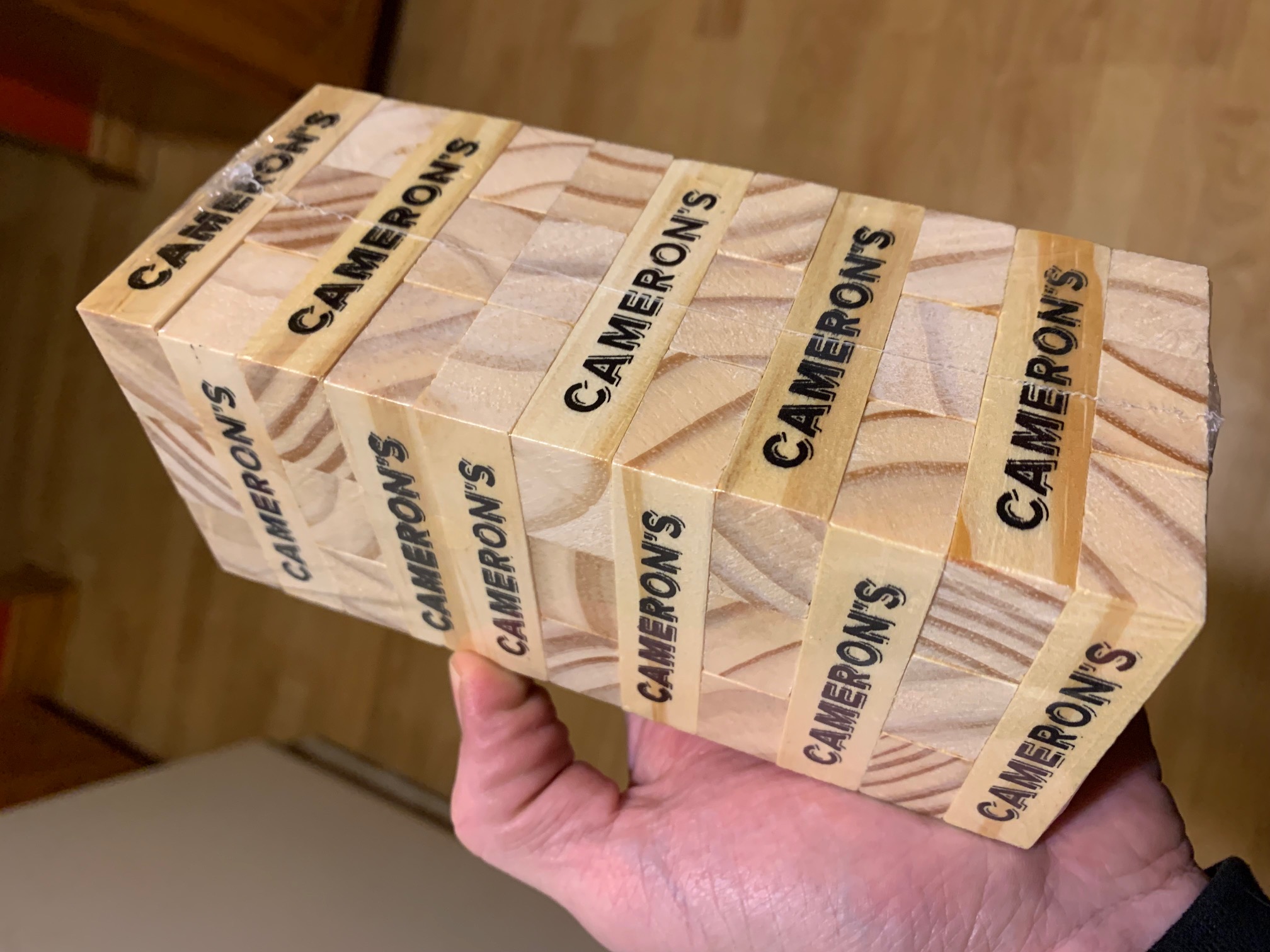 Many of you will be returning after last week's Zeke's Sweet Hops https://hive.blog/beersaturday/@zekepickleman/beersaturday-237-behold-the-stack-pack looking for the conclusion to the Cameron's Stack Pack and thrilling game. You have just come to the realization I am the king of beer cliff hangers and have a knack for making you wanna come back.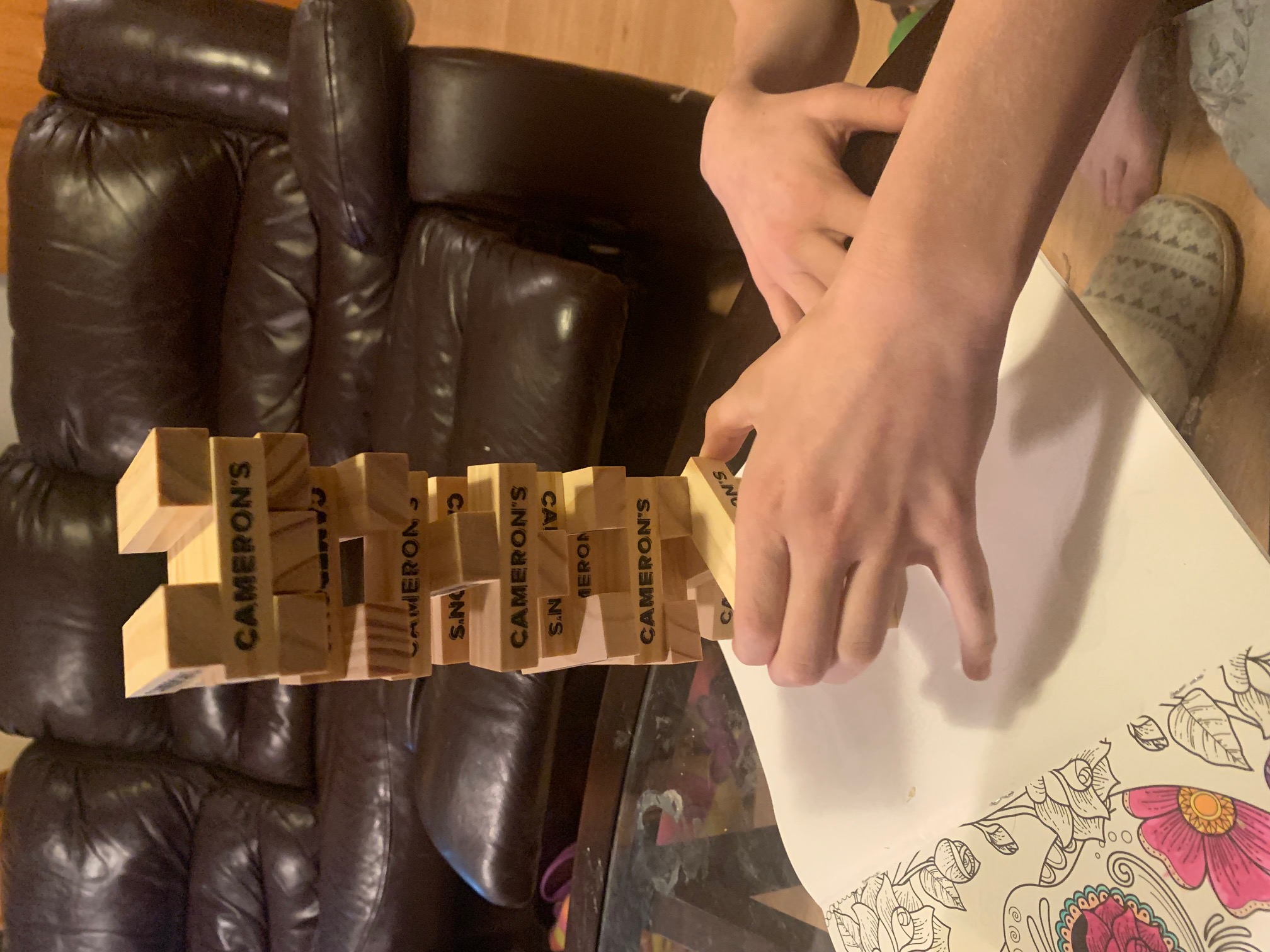 Coming back next week is exactly what you will have to do to behold the thrilling conclusion. This shot is a little teaser as there will be a winner and I have yet to kill the Double New England IPA?!?
Tune in next #beersaturday for the stunning conclusion!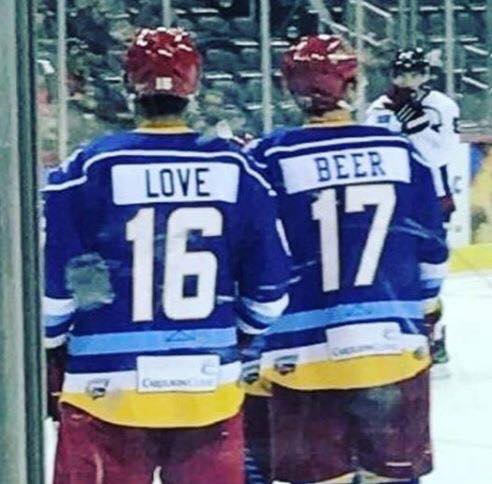 I would like to have these guys on my team!
238 consecutive weeks of raising a glass with @detlev and our global crew of drinkin' buddies brings us to the heart of winter here in Canadia! Talk about consistency and a good reason to huddle beside the fire with a beer? Hit up https://hive.blog/hive-187719/@detlev/the-damn-thirsty-beersaturday-week-238-love-to-see-your-beery-story for the weekly #beersaturday post, grab a pint, and join in the fun with a beer story of your own.
This week, I am again inviting my new friend @dalersilfver who joined us back in August of 2020, has a great eye for photography on his blog, and might like a pint? Minimum 3 pictures, any language!
Cheers to our global family of beer-drinkers!!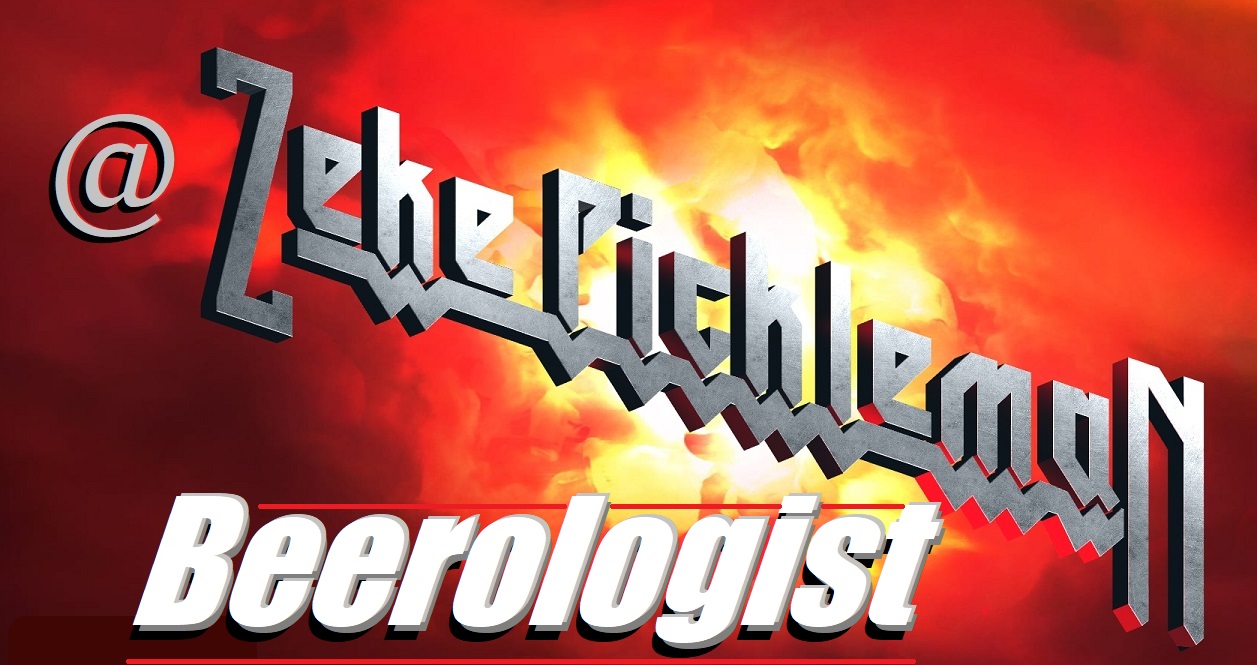 JOIN US ON DISCORD
SUBSCRIBE TO THE LIFESTYLE LOUNGE COMMUNITY HERE
JOIN US ON TWITTER

I am honoured to curate for:



Had any Toronto Beer?