Friday 11/26 I went up to @diggndeeper.com's place. so we could go riding and I could put my newly found dumpster bike to the test. and soon after I got there I was riding in some small trails around their property and...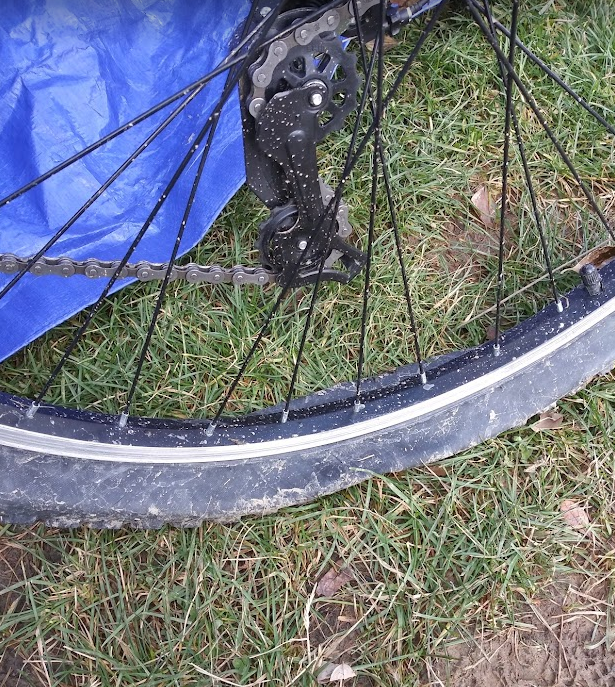 Some thorns got me. well, that stinks. The next day or so we went out and got an inner tube from a nearby store. And after putting it on we started to air it up and... It didn't hold any air. which was kinda annoying. then 2 days later we went to Bishops Bicycles and got an innertube and some rim tape since the current rim tape was very low quality.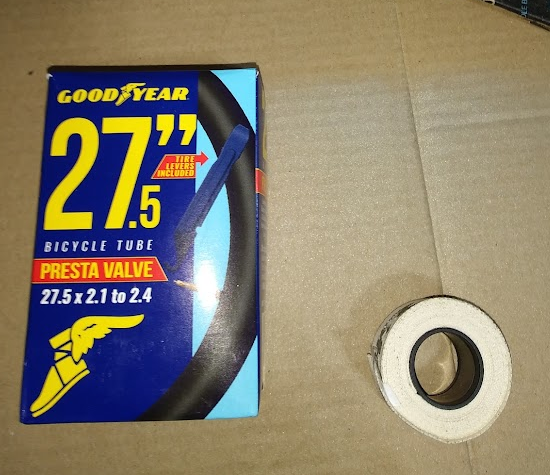 And after putting it back together it held air this time.
then we went riding. And sadly I didn't get any pictures from the trails since my phone was dead. so ill just show you my epic wheelie instead.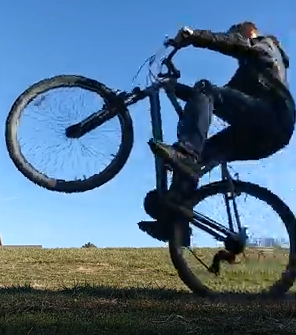 [not epic]
This was a short and kinda boring post. but I have quite a bit more on the way.
---