Dear friends,
It's been 3 years since I first joined this blogging platform. As you may know I used it to share my various comics. I met amazing artists, had wonderful feedback and great success. This has been a life changing experience for me and I wish other struggling content creator out there could enjoy the same journey.
I started drawing comics and posting them online 8 years ago. I faced many issues along the way but HiveBlog/Steemit has been a way to overcome them. Other platforms have gate keepers preventing you from reaching the front page. Their reward system is limited or inexistant. I am convinced a decentralized system like Hive is the answer to these issues.
From my very first post on Steemit/HiveBlog, my goal was always to bring over more creative story tellers. However, let's face it... HiveBlog is not optimized for long form story telling!
---
What needs to be solved.
---
It's hard to read a story on HiveBlog.
Long form content usually involves creating a series of links to go from one page to the other which is a pain to manage.

The content is usually followed by a detailed blog to add depth to the post. This can actually take you out of the story, preventing you to keep on reading.

Looking at a profile page can seem chaotic as many series could interlace and get mixed up with blogs and reblogs.

The world of crypto-currencies can be daunting at first. Between exchange rates, witnesses, powering down etc... New comers could be overwhelmed with all this options and stay away all together.
---
How I am solving this.
---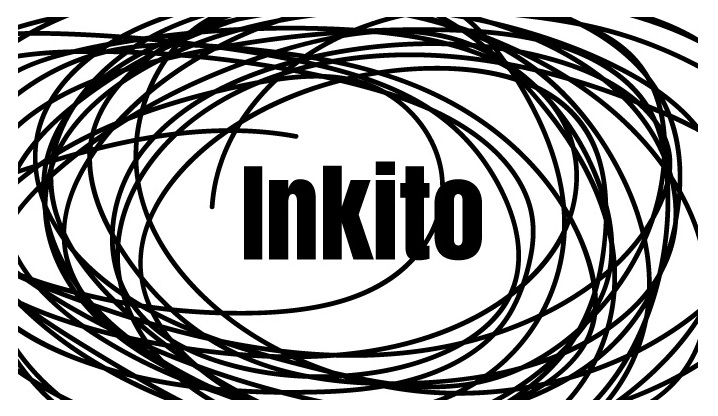 I am creating Inkito, an interface that uses the Hive api specifically for long form content.
Each series has a unique tag wich is used to locate and organise episodes in order.

Improved reading experience with automated navigation links and the option of infinite scrolling.

Series are displayed with a unique cover on the main page and the profile page.

The interface is simplified to attract more long-form content creators.

A banner for promoted content would allow an opportunity for creators to be seen at the top.

What Inkito can bring to the Hive blockchain.
---
The option of a better reading experience for existing Hive content.

Exclusive quality content that brings dedicated readers and creators weekly.

Money turned into HIVE with the use of the promoted area.
---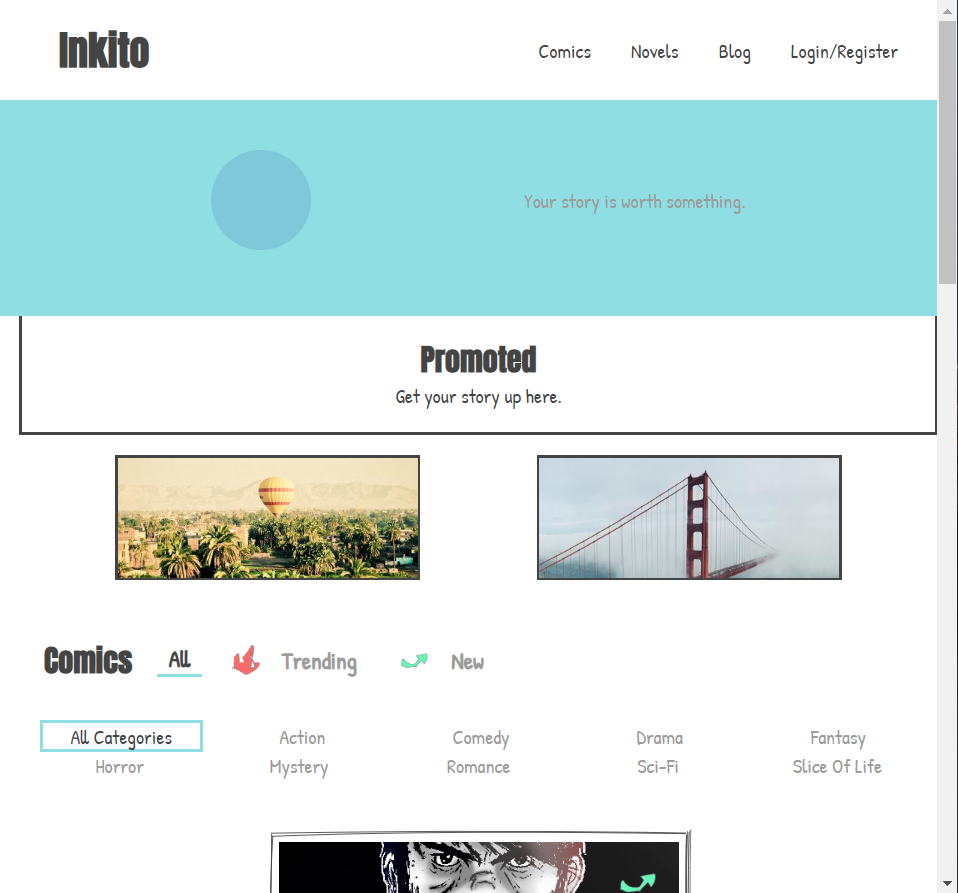 ---
Links
---
I have acquired the domain and already deployed a prototype. You can visit https://www.inkito.io/ to see the prototype.
This would be link to the original design templates:
https://xd.adobe.com/view/42ac7b62-e431-4956-7236-2116fb50ea57-349d/
And finally the link to the Github repository:
https://github.com/Jrejoire/Inkito
The project is currently as an Alpha phase with read only features. I'll be soon implementing interactions and publishing for the working prototype.
---
For any interested Hive creator out there!
---
You can already add your content to the platform using the right tags.
Adding the series id on all corresponding posts, writing it as follows "author-seriesname" (example: "jrej-shadesofmen") The series name is for you to choose but must be the same for all episodes.

Adding the tag "inkito-comics" or "inkito-novels" on your most recent post for ranking.

Optionally you can add categories as tags in your first episode. The categories could be any of the following. "action, comedy, drama, fantasy, horror, mystery, romance, scifi, sliceoflife"
The first post would include some of the main series info. The first image would be your series cover image and the title, the series title. Hope to see some of you over there.
---
The Proposal
---
I am launching a proposal (#94) for this project as I believe it can benefit the Hive blochain in the long run. I am a trusted and well connected artist in the webcomic world and can easily promote the blockain to fellow artists once the reading experience is optimized.
I have a decade of experience in the webcomic online publishing, I have trained myself for the past few years in web development which allowed me to start working on the single page application protoype with react as a framework.
I have as a mission to give any creator, big or small, the opportunity to be discovered and rewarded for its hard work. I truly believe each voice is worth something so I am determined to give everyone this chance.
Supporting this proposal will help me in developing the Inkito platform faster.
---
More updates on the project following @inkito
Thanks for your support.
See you on the other side.
Jrej