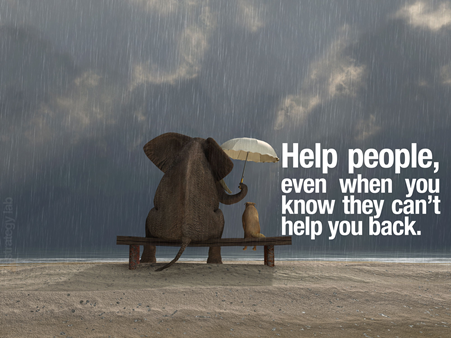 "Selfishness is not living as one wishes to live, it is asking others to live as one wishes to live." ― Oscar Wilde
---
"Excuse me. I don't understand why I need to do this?"
"Because I ASKED, That's why!!!"
Astounding it truly is; the notion that because people may have asked for something that they are meant to have it. The world is selfish. The world is callous. At times it feels like most of us never grow up out of the mentality we had during kindergarten.
As crass a statement as this may sound, it is not meant to be.
It is very frustrating to have to work with people who believe the world revolves around them. Or to be in a relationship with someone who constantly needs your constant validation of love while they give nothing in return.
As much as this may sound like a diatribe against people of society, it is more of a warning for those who have learned how to mature in their understanding of themselves and the world around them.
People are for the most part a narrow lot. They have no qualms about manipulating and lying to get what they want.
It can be challenging to be gracious and to be helpful in a world where everyone is out for themselves but it important that those of us who have the moral and ethical maturity to do so.
In other words, be the bigger person.
Why?
Thoughts, actions, demeanors, ways of thinking are all contagious. This is evident not only in small cliques of people but also in societies and cultures. Much of the world is filled with selfish, cruel, worrisome and unscrupulous people who are who they are because they have been infected by the negative emotions and thoughts of the masses.
Ciphers are abundant throughout the world.
This way of thinking and acting is an illness that only being gracious and being generous can cure. Yes, the cure to combating selfishness is in being gracious. It is in being helpful and kind to those who think otherwise that can change the world and significantly improve our overall character and spirit.
Now it is true that there are some people who simply will never understand a kind act and be able to repeat that act. However, what is being asked to cultivate in yourself is the ability to show generosity towards the younger generation.
Teach the younger generation how to be generous and other humanistic values. Children are very impressionable, so it is of the utmost importance that we show children how to be courteous and how to be generous and gracious in life.
In our ability to display humanistic values and ideals we can cure the world of not only the negative emotions but also keep these negative emotions form spring up in the next generation.
It may be tough, it may be very challenging, and the rewards you may receive may be nothing. But in doing what is right and being gracious in the face of selfishness, you have overcome not only your selfish demons but the legions of selfish individuals in the world.
Refusing to be like everyone else in the world is without a doubt the greatest joy you can ever have in life.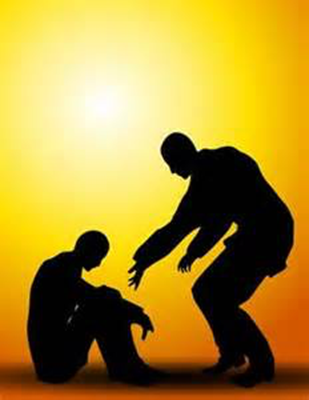 Be gracious in a world of selfish people.
---
"The purpose of life is not to be happy. It is to be useful, to be honorable, to be compassionate, to have it make some difference that you have lived and lived well." ― Ralph Waldo Emerson
.
..
your friend,
Dave