Had quite a week, helped out with a renovation and it was a wild time, to me. It was like a disaster. Real old apartment and owner got ahold of us to fix a ceiling for a tenant. So we did insulate and board the ceiling and matched the texture. I didn't take before and after pictures. Just some prime coat, paint coat on the wall. Also have a photo of disastrous ceiling in another room to give an idea of the state of the place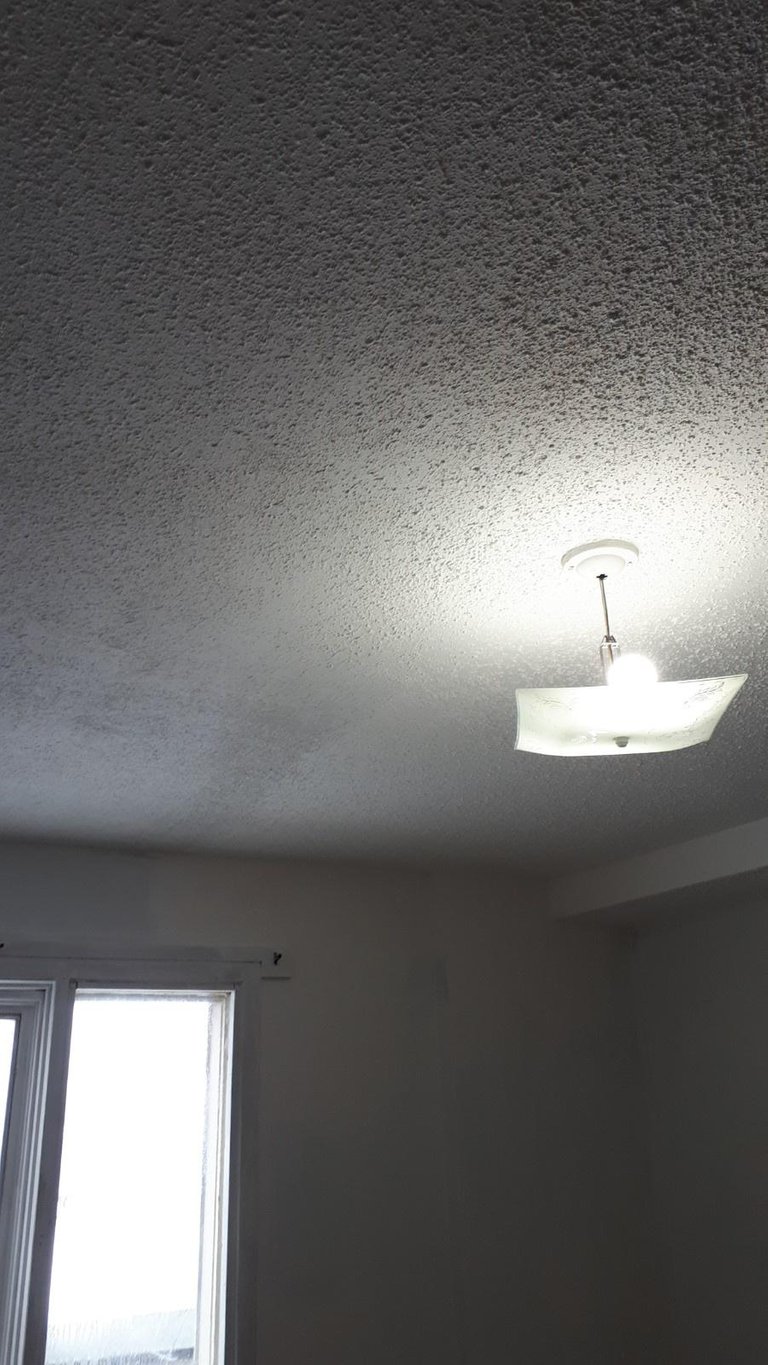 The whole apartment complex was dirty and nasty. Smelled real bad and dust all on the floor. Smelled of horrid stale weed in the hallway. Found out that people own pets in these places too which can get real stinky, cat litters especially. I would feel bad and gross after working there each day. There were no ways to open the windows so it got hot and stuffy easily.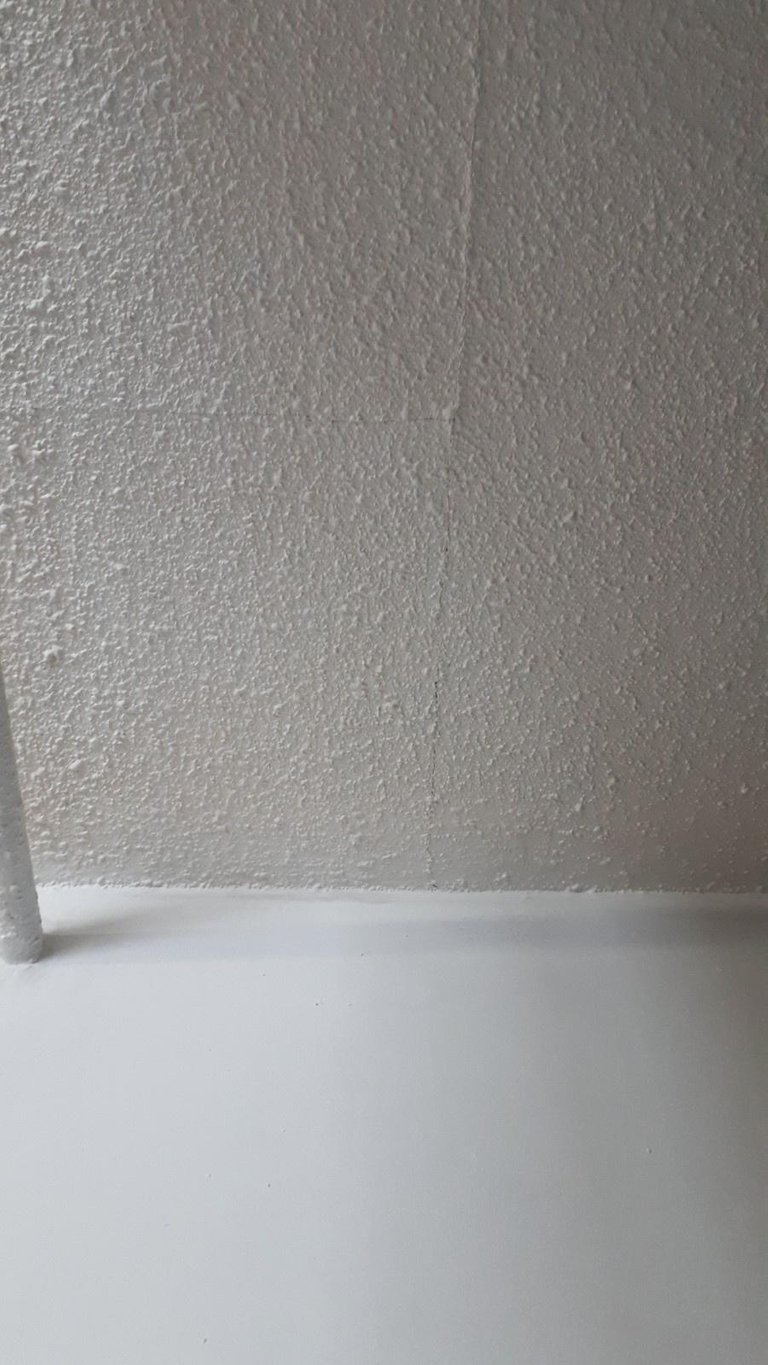 After insulating, boarding, mudding and shellacking the ceiling I thought some of the smell would go away in this particular apartment. It didn't. When we first got there even that light from the first photos was full of flies and grime. I felt so bad in the way people were living. So actually I felt great about the job in making someones life better! Suffice to say we may have to see about health inspection ya know. We don't want to report the owner really, however we know people can't live like that. It's something to really wonder about, how does this happen. Ya my my mom was homeless and just before lived in a cruddy place for awhile too. I know about that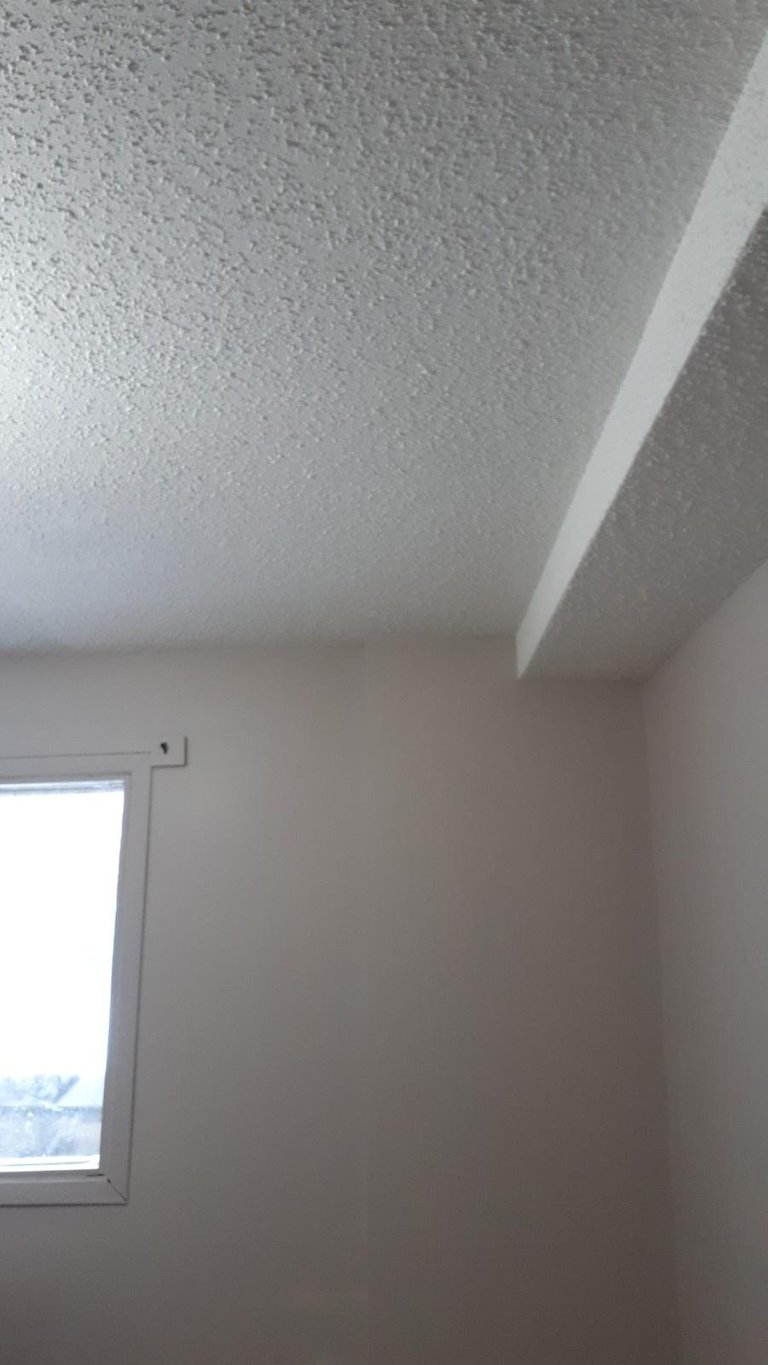 It was after we used some high quality paint that it actually felt good around there and I didn't feel bad when I got home this time. We also painted the rest of the ceiling too that was brown with grime, that all really helped! I was surprised, I could actually breathe. We were not hired to paint the walls but we did and then they agreed.
I hope that the rest of these peoples place is fixed
I want to show you this bathroom ceiling. It is unlivable. It makes the situation confusing. Why just fix a broken ceiling when the rest is ghastly. It's like you might as well live in an abandoned building except it has heat.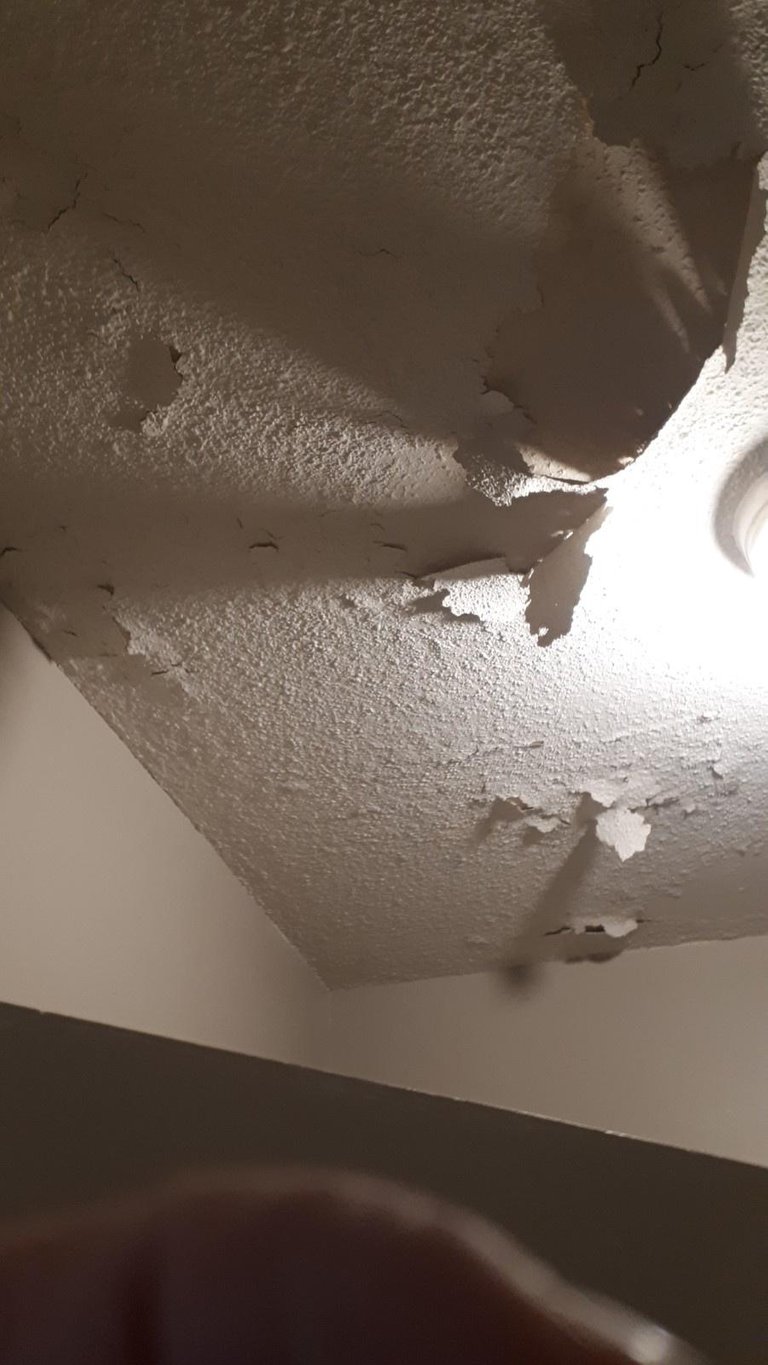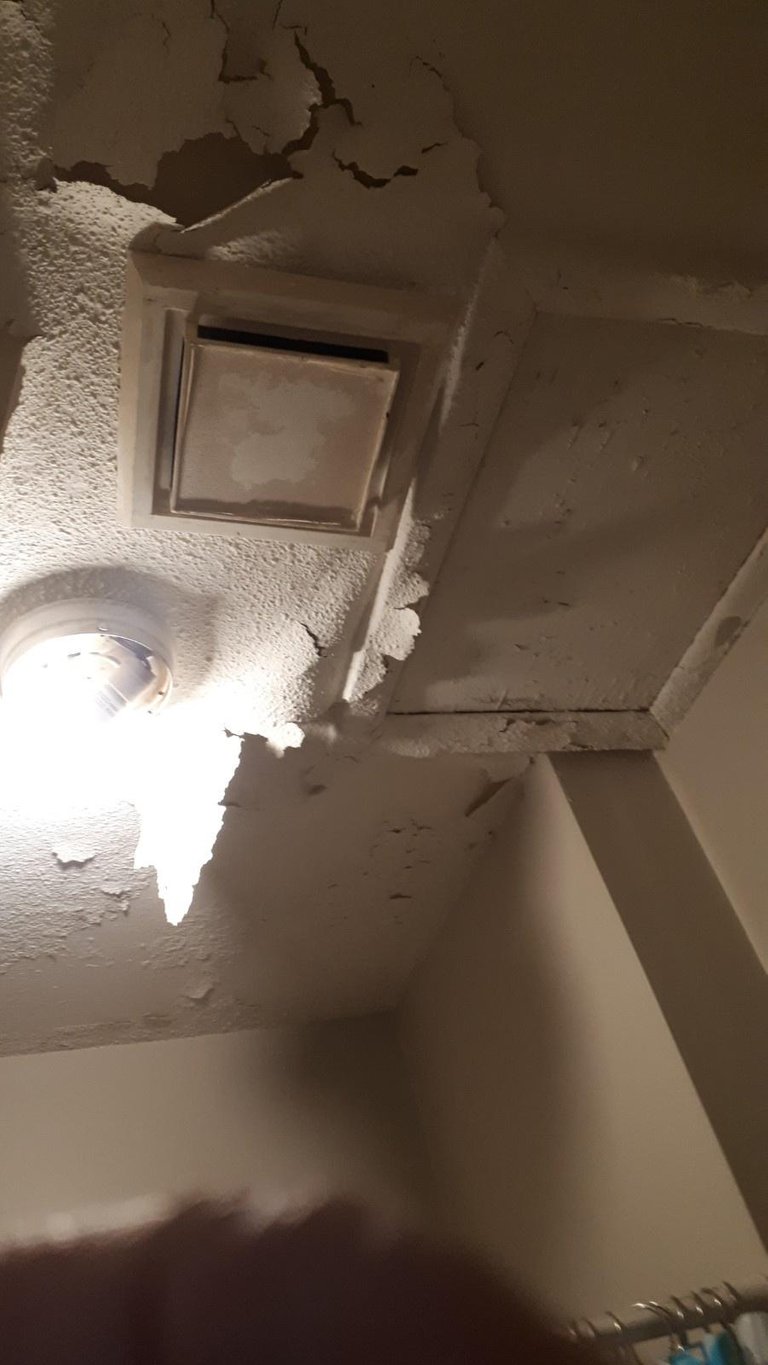 I'm glad I can compare some of the fixed work to the ugly state. I'm hoping the kind of work that was done here will motivate the tenant and owner to do a whole makeover of the place! I hope so. If not they would need some intervention of some sort. Another tenant says the entrance door was just replaced after having to deal with a cruddy one that had a broken window that let cold air blow down the hallway. Yup! people don't like living in cruddy depressing conditions.
Being able to lift the vibe in the room that was worked on was a relief and proof peoples lives can be improved just with some aesthetic/hygiene TLC. Ya it was quite a trip working at a place like this. I lived in a place that had brown walls before when I first got there. The place would make you sick. Had to clean it all up just to feel right. Another time did a reno for a basement where the place would make you sick because people would party there and smoke crack, you could feel it in the walls. After drywalling and painting the place that feeling was gone. I see this construction renovation not as just work but as a kind of aesthetically spiritual feng shui. The person living in this particular place lit up when they saw the improvement of where they live.