Introduction
Hi, cats all over the globe, stray cats, and even the ones who become pets for the desire of human beings. I am a stray cat, you can call me a wild cat! I don't have a name and I also don't know how old I am but today I bring you cats a message, a message that I think is necessary to ensure the continuity of our species.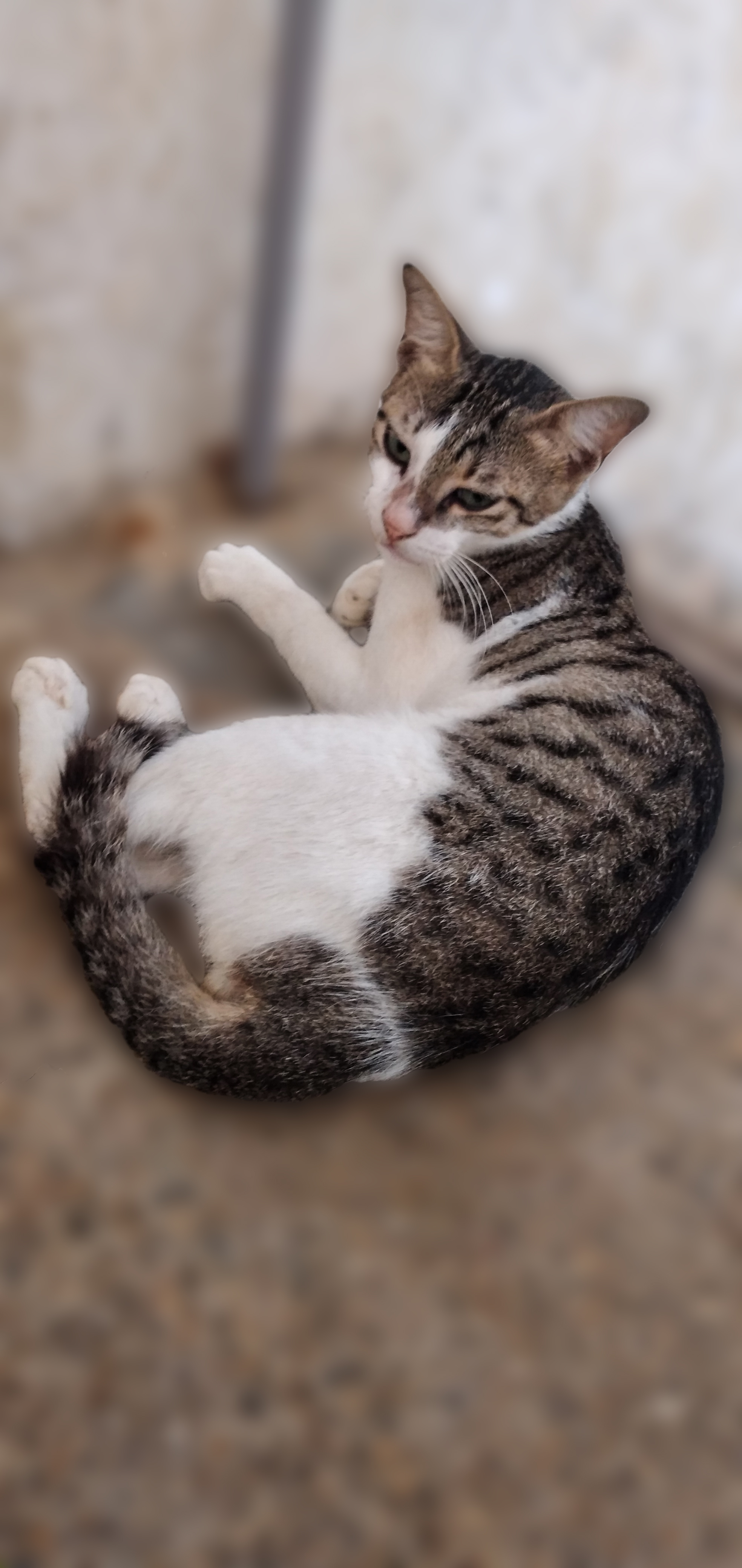 This is me
Well, what is the message? Our population worldwide seems to be dropping. I think the below points are the main reasons for that:
The rapid killing of stray cats for either of human means,
The scarcity of food for us cats
I hope all of you know that there is a pandemic going on, which is affecting us in both aspects. We are free to wander in the streets without causing a nuisance to anyone. So simply we have freedom but fear. Some of our friends might have died from the virus too. I want all you cats to stay strong and hope remembering that every cloud has a silver lining.
Things have been worse for the past few months. Everyone is frightened. So here are a few precautions that may lead us to a safe zone.
Stay aloof
The first step to do is stay at home but most of us don't have a home. If you are one of those like me then be distant from other fellow cats.
Do not Panic
The most common thing that we can see around us is fighting and the reason is mainly food. So don't fight each other for food instead keep aside your instincts and share some with other cats.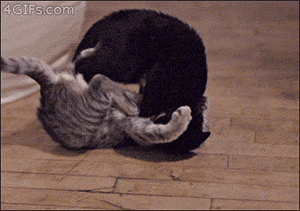 Gif source: Giphy
Stay Strong
Don't lose hope. Stay with your families and stay cool. Don't feel lonely because there is a population of a billion cats out there to sing you a meow song. Motivation can be helpful to us cats too!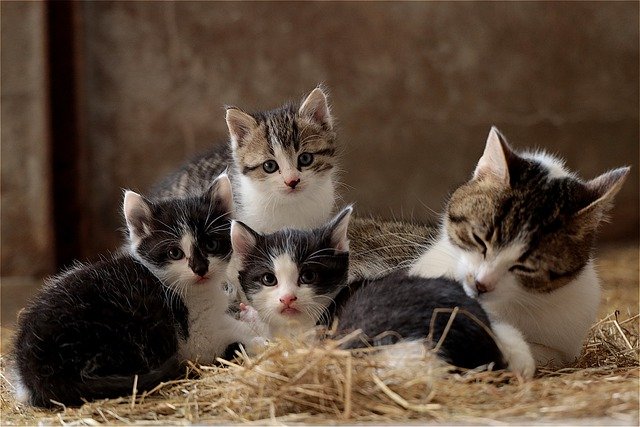 Image by Franz W. from Pixabay
These three points can be helpful for us cats to stay safe 🐱.
Bye now, I am out for some hunt to feed my belly. Sometime I will tell you a story about how a cat like me hunts.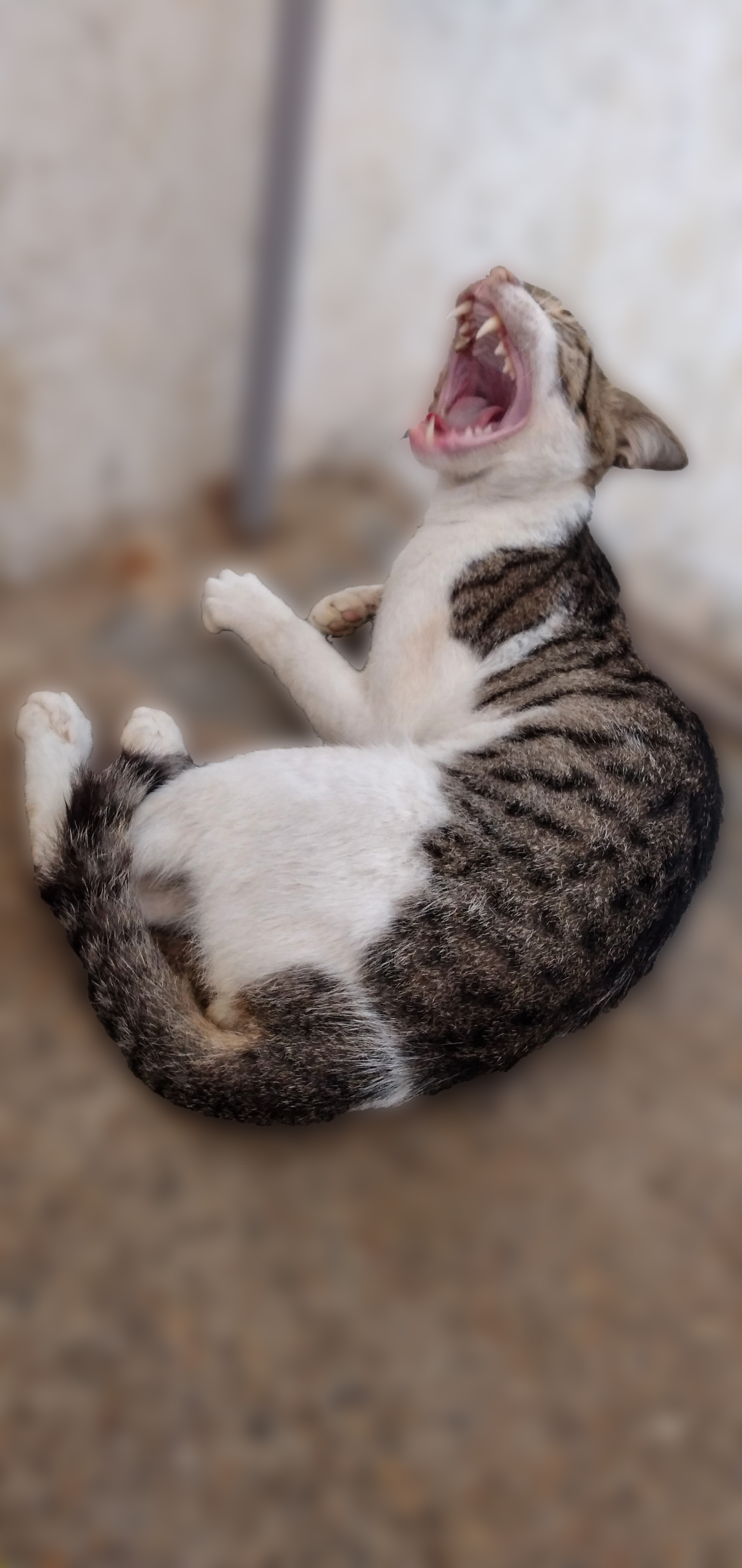 Me again
Hi, everyone, I am the one looking after this stray cat. Don't believe him LOL. He is a selfish cat LOL. He fought a cat for food.
So it was this cat in my cat's territory, a furious black cat and my stray cat let it in cause it was afraid of getting beaten up, and as I went out of my house and saw the black cat, I managed to get it outta place then I saw my cat lying down on the stairs.
Then my stray cat ran after that black cat about 1 meter far and both sat and then my cat slapped the black cat on the face and the black cat was like, what should I do man! The boy will beat me if I hit his stray cat, it also had this feeling like: look your boy has done it now and then black cat went away but it was very angry because my stray cat took advantage and slapped it on the face.
So don't believe this cat at all!
What?... What did you say?
Aaahh... nothing.... nothing!
Come here you human!
Aaaah.... sooooorrrryyy.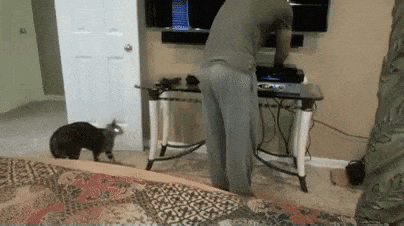 Image source: Tenor
Read about the boy looking after me!
---

---