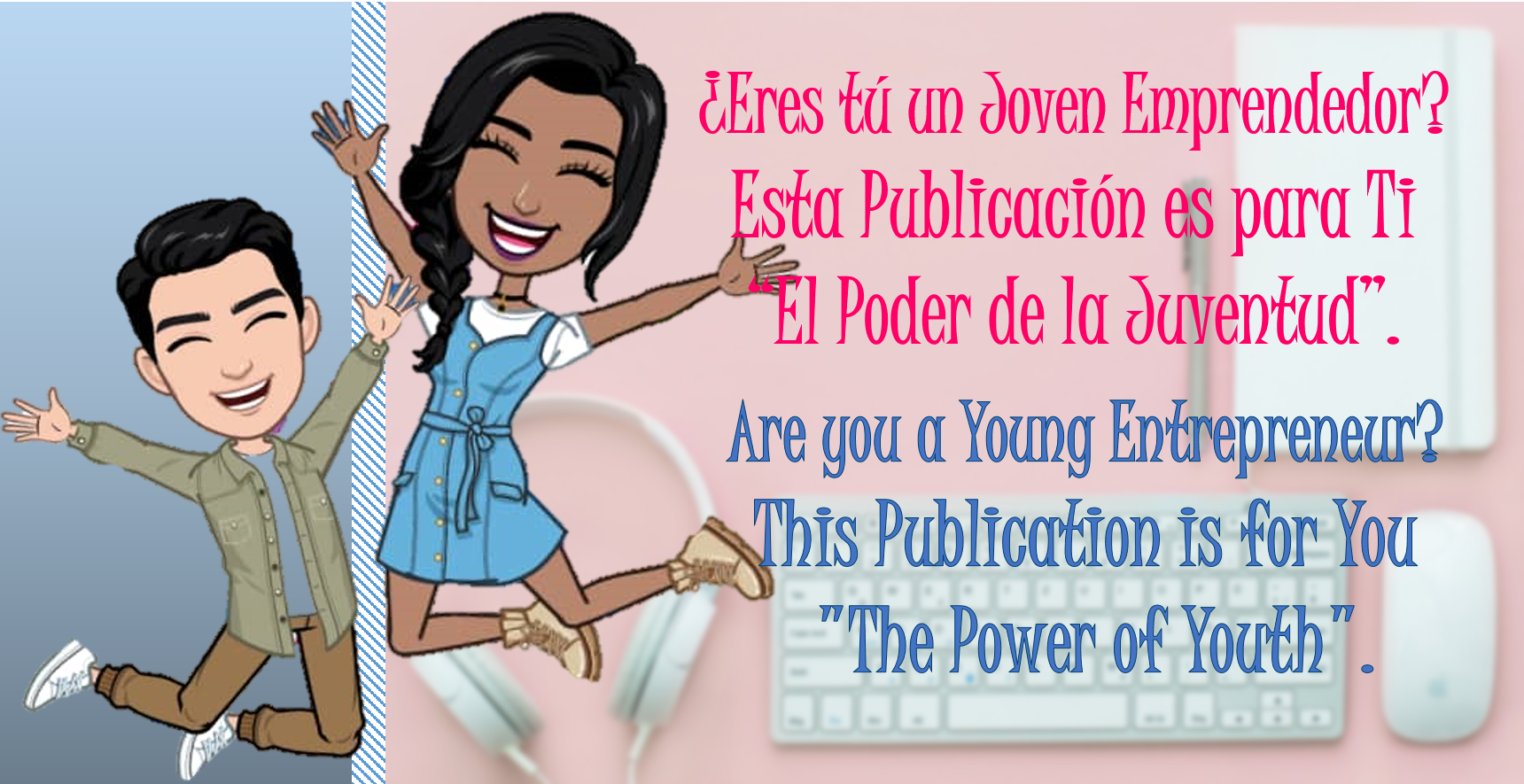 Hola queridos amigos de las distintas comunidades, en esta oportunidad quiero hablarles de el gran poder que tiene tu juventud, y si eres una persona mayor y tienes un espíritu alegre y joven, esta publicación también es para Ti, así que quédate para leerlo hasta el final.
Hello dear friends from the different communities, on this occasion I want to talk to you about the great power that your youth has, and if you are an older person and have a joyful and young spirit, this publication is also for you, so stay to read it until the end.
Ser joven es sinónimo de energía, entusiasmo, alegría y voluntad; sobre todo cuando hablamos de emprender nuestro propio negocio o idea para generar ingresos. Una hermosa cualidad con la que contamos es la Persistencia y Disciplina, no siempre es fácil conseguirlas pero como jóvenes cuando nos proponemos algo hacemos hasta lo imposible para lograr nuestros objetivos, sin importar cuanto de nuestro tiempo y energía debemos sacrificar.
Being young is synonymous with energy, enthusiasm, joy and willingness; especially when we talk about starting our own business or idea to generate income. A beautiful quality that we have is Persistence and Discipline, it is not always easy to achieve them but as young people when we propose something we do the impossible to achieve our goals, no matter how much of our time and energy we must sacrifice.
Al emprender es necesario que tomemos algunos riesgos de formas inteligentes y bien calculadas, por eso es necesario que nos rodeemos de personas que nos apoyen sinceramente y que deseen que cumplamos nuestras metas, al igual que de personas emprendedoras que puedan ayudarnos y animarnos.
When undertaking, we need to take some risks in intelligent and well-calculated ways, so we need to surround ourselves with people who sincerely support us and want us to achieve our goals, as well as enterprising people who can help and encourage us.

"A veces se gana y a veces se… ¡aprende!"– Robert Kiyosak
"Sometimes you win and sometimes you... learn!" - Robert Kiyosak

Esforcemos por hacer lo que verdaderamente nos apasione, solo así daremos el 100% con una buena cara. Evitemos prestar atención solo a los comentarios positivos que nos hacen, ya que a veces pueden ser poco realistas. Por eso, debemos tratar de estar abiertos a nuevas propuestas y escuchar con una buena actitud los comentarios correctivos de las personas con más experiencia.
Let us strive to do what we are truly passionate about, only then will we give 100% with a good face. Avoid paying attention only to the positive comments made to us, as they can sometimes be unrealistic. Therefore, we should try to be open to new proposals and listen with a good attitude to the corrective comments of the most experienced people.

"Lo importante no es lo que sabes, sino qué tan rápido aprendes" – Robert Kiyosaki
"The important thing is not what you know, but how fast you learn" - Robert Kiyosaki

Recordemos estos consejos básicos que nos pueden ayudar a ser un joven emprendedor:
-Evalúa las habilidades que tienes, tus conocimientos y tus objetivos.
-Encuentra una idea de emprendimiento que mejor se adapte a ti en base a esos conocimientos, habilidades y objetivos.
-Observa el trabajo de personas con más trayectoria, e intenta igualarlos o incluso superarlos.
-Haz un plan brillante.
-Busca un mentor que pueda ayudarte.
-Aplica tus ideas y deja volar tu imaginación a la creatividad.
-Y recuerda si necesitas ayuda, se humilde y aprende a trabajar en equipo.
Let's remember these basic tips that can help us be a young entrepreneur:
-Evaluate the skills you have, your knowledge and your goals.
-Find an idea of entrepreneurship that best suits you based on that knowledge, skills and objectives.
-Look at the work of people with more experience, and try to match or even surpass them.
-Make a brilliant plan.
-Find a mentor who can help you.
-Apply your ideas and let your imagination run wild.
-And remember, if you need help, be humble and learn to work as a team.
Muchos de nosotros estamos dando el todo de nosotros en las distintas comunidades, por eso que no se nos olvide apoyar el trabajo de otros jóvenes emprendedores. Y Animo:
Many of us are giving our all in the different communities, so don't forget to support the work of other young entrepreneurs. And courage:

"Tu gran oportunidad se puede encontrar justo donde estás ahora mismo" – Napoleón Hill
"Your big chance can be found right where you are right now" - Napoleon Hill

Esto es todo, espero les haya gustado. Éxitos a todos.
This is it, I hope you liked it. Successes to all.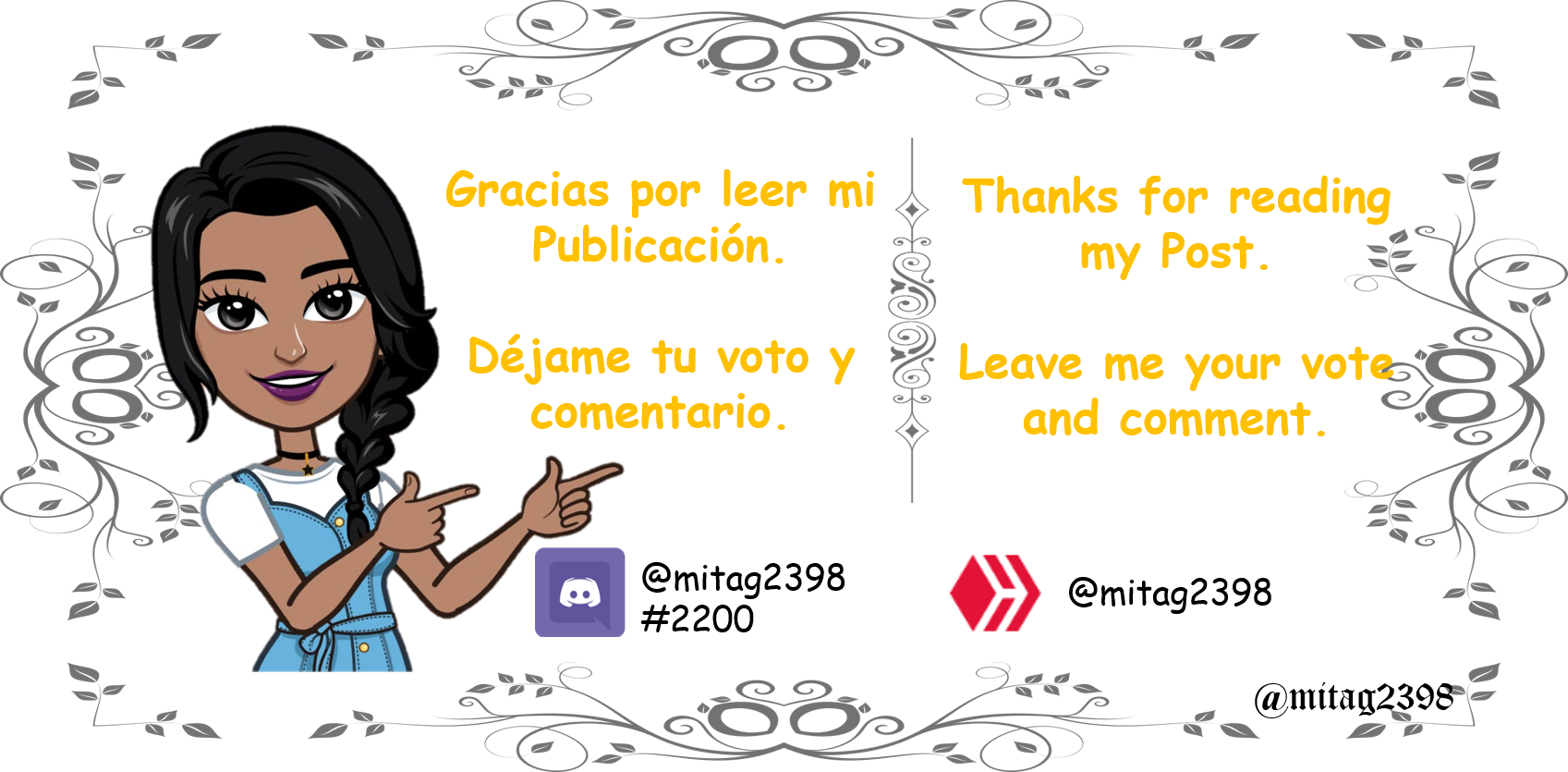 Te invito a ver mi publicación más reciente:
I invite you to see my latest publication:


Aqui

Imagen principal: fondo de pixabay.com, editada por mi con PowerPoint. Avatar creados en aplicacion Avatoon desde mi celular. / Main image: background of pixabay.com, edited by me with PowerPoint. Avatar created in Avatoon application from my cell phone.