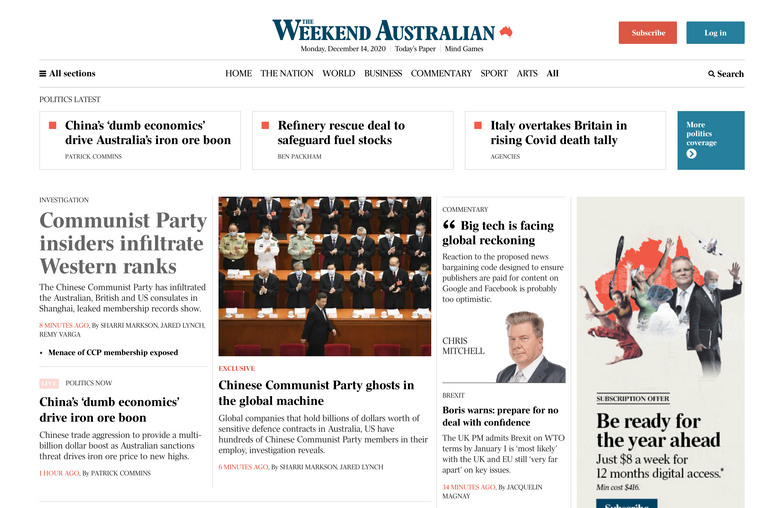 Source: The Australian newspaper
A major news story with global implications has just been broken by the Australian press.
It relates to Chinese Communist Party (CCP) members secretly embedded in western companies and government organisations, including entire branches of the CCP within major western companies. I must credit @cryptographic for drawing my attention to it in his post a few hours ago.
This story is being reported by The Australian newspaper, Sky News Australia, the Daily Mail and other well respected media sources.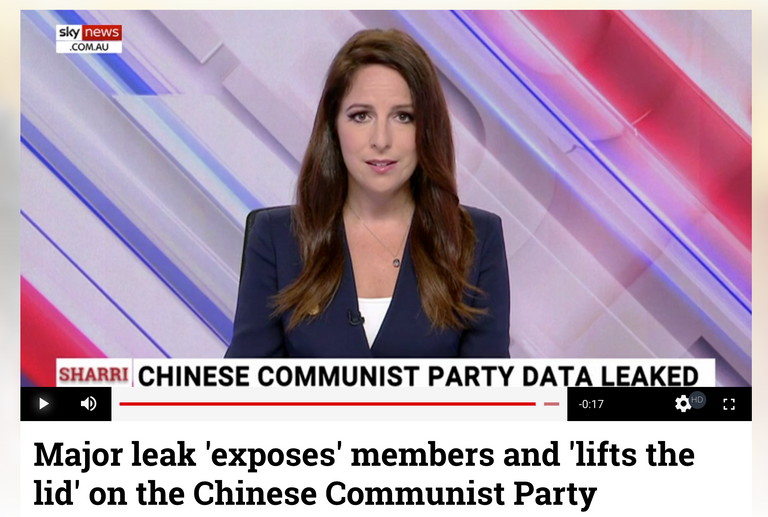 Source: https://www.skynews.com.au/details/_6215946537001
According Sky News piece, the information has been verified by a number of means and has been in the hands of a global inter-Parliamentary group which focusses on China for months while they had it verified.
The background to Australia being at the forefront is that China has been attacking Australia and banning its exports because Australia dared to question the Chinese official line regarding the origins of COVID-19 and called for an international investigation.
This also has major implications for the US election and the big tech companies that so openly sided with Biden, whose strong public links to China are on the record and less public ones are coming out all the time.
Is the US about to swear in the ultimate Manchurian Candidate into office?
Was all the Democrats fuss about Trump and Russia, a smokescreen for their embededness with the much greater threat - China.
Please vote for my Hive witness. (KeyChain or HiveSigner)