Today I have a few comics for you, and then an explanation or breakdown of some of the techniques used in planning out a comic book page so it's not a visual mess.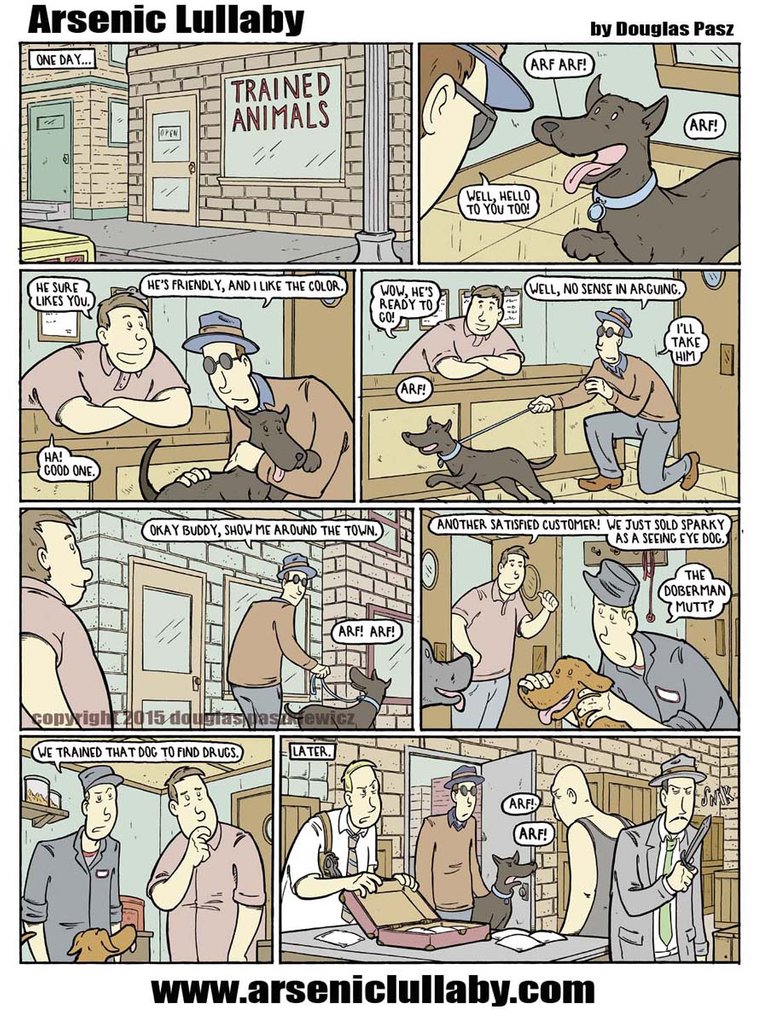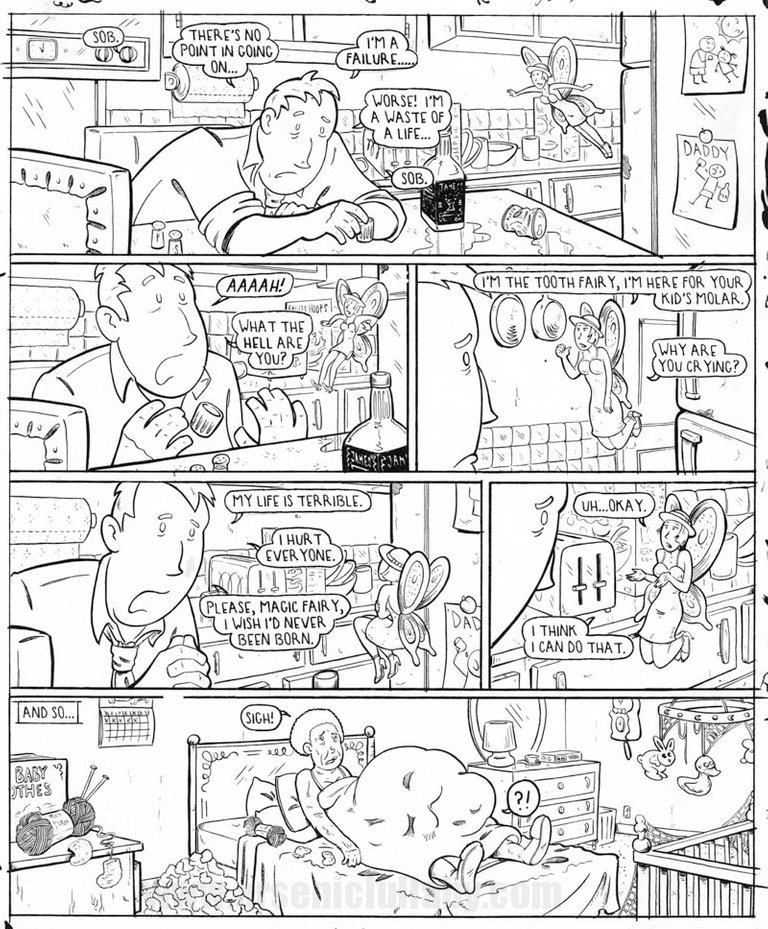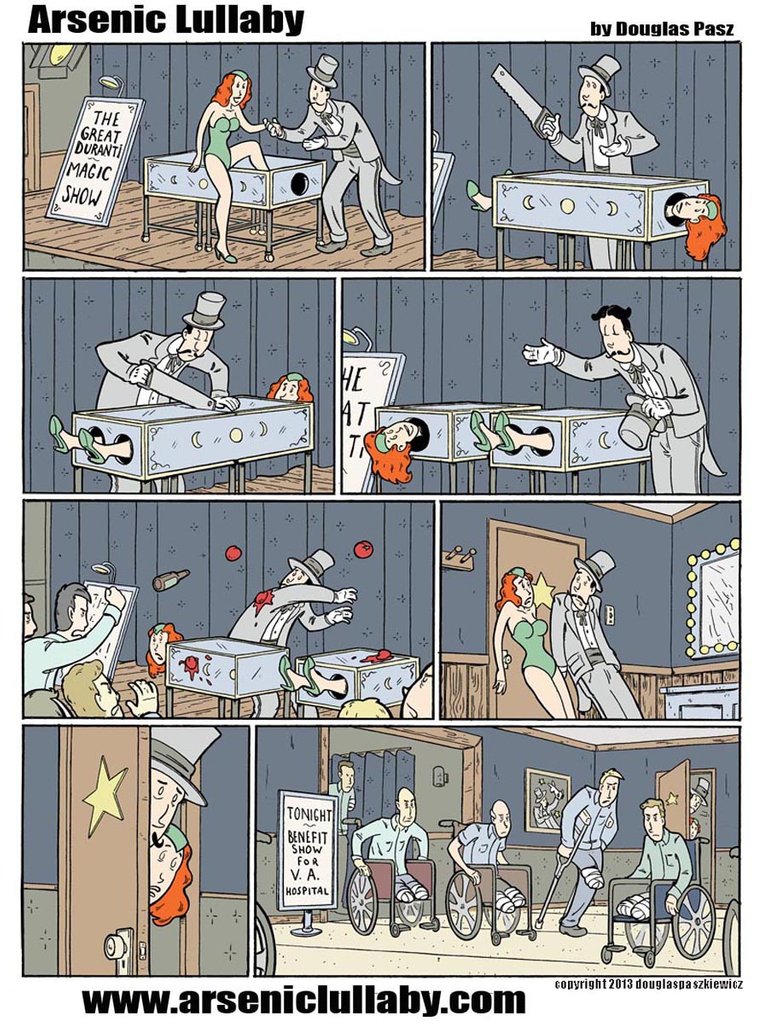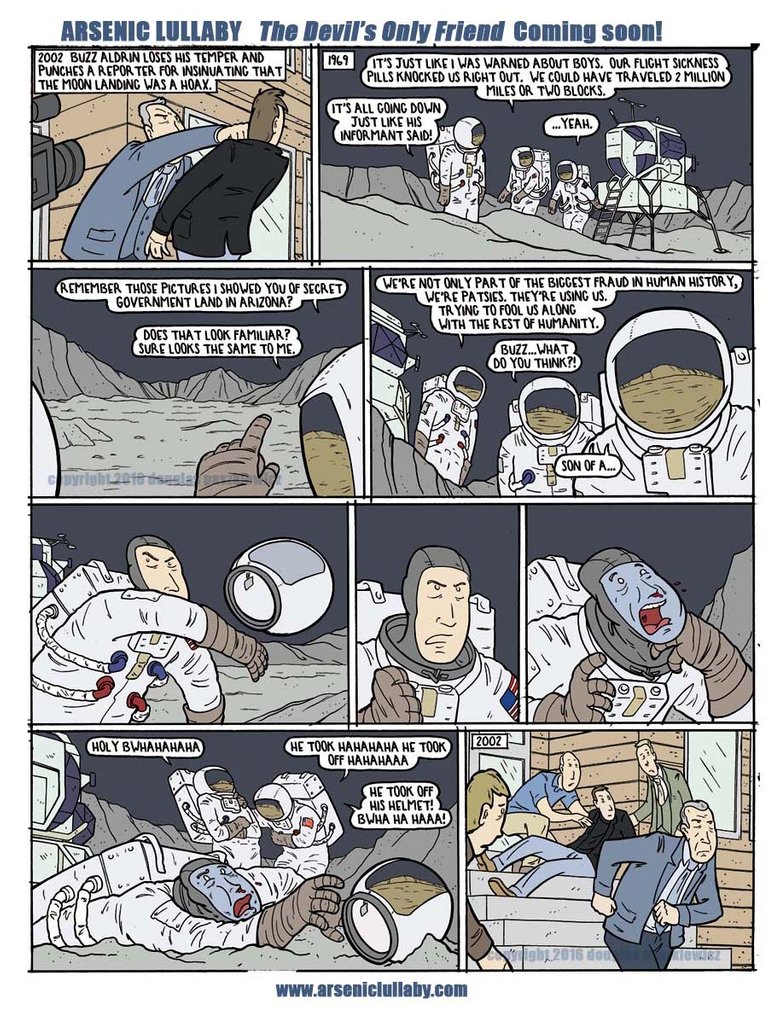 There's a reason I picked those, they are good examples of a technique that is fairly important in laying out a comic book page.
A few basic things you need to know- a panel is a single frame/square…one single box. And tier is a row of panels. We read from left to right, and top to bottom. That is the path the eye is used to taking. Whenever possible the illustrations should aid the eye in going along that path, not resist it.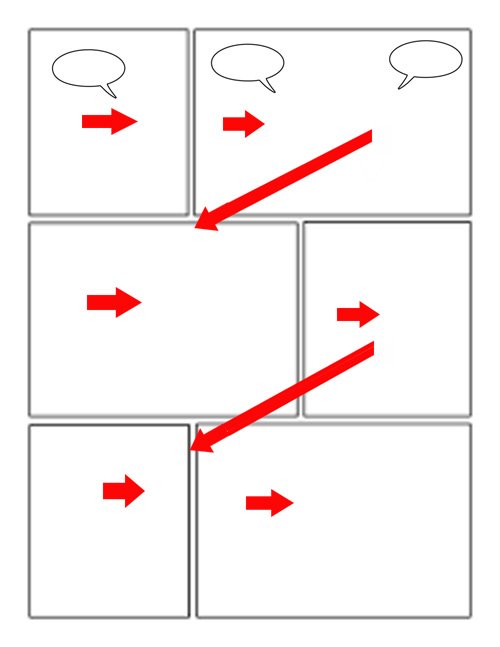 When the images fight the natural path the eye wants to take...that's when it can become visually taxing, uninteresting...fail to suck the reader in and capture his/her imagination.
There's a number of ways to keep the eye moving alone. Implied lines, posture of the figures, which direction a main figure is looking, which direction the movement is going in, and sometimes even the vanishing points can be used to help with this. It can be subtle though. The eye is like water, it just need a little outlet.
here's some examples...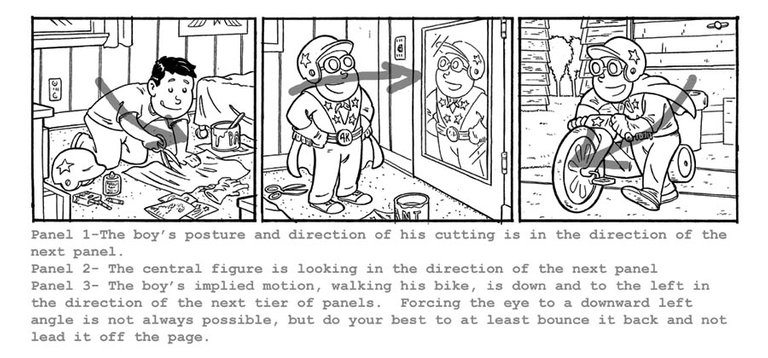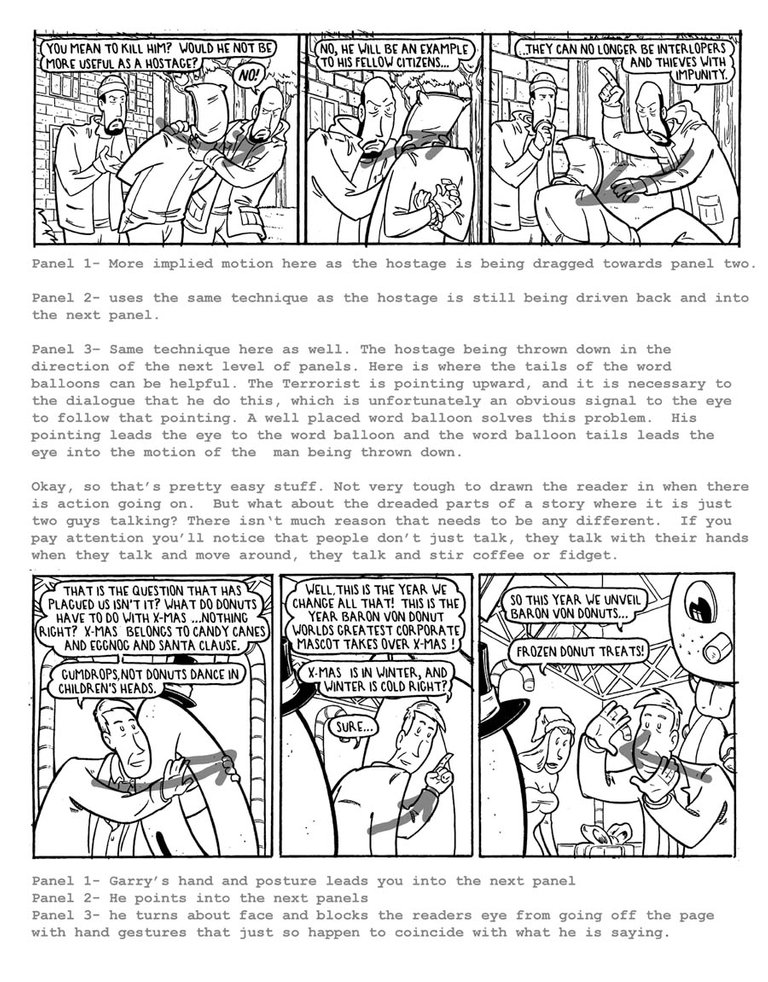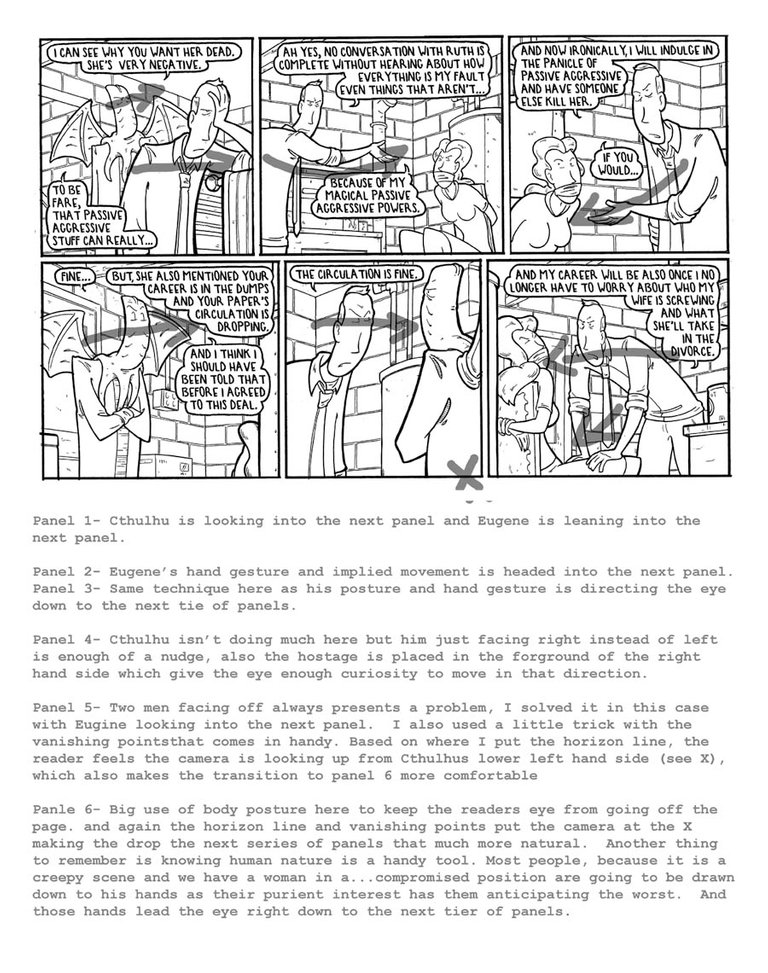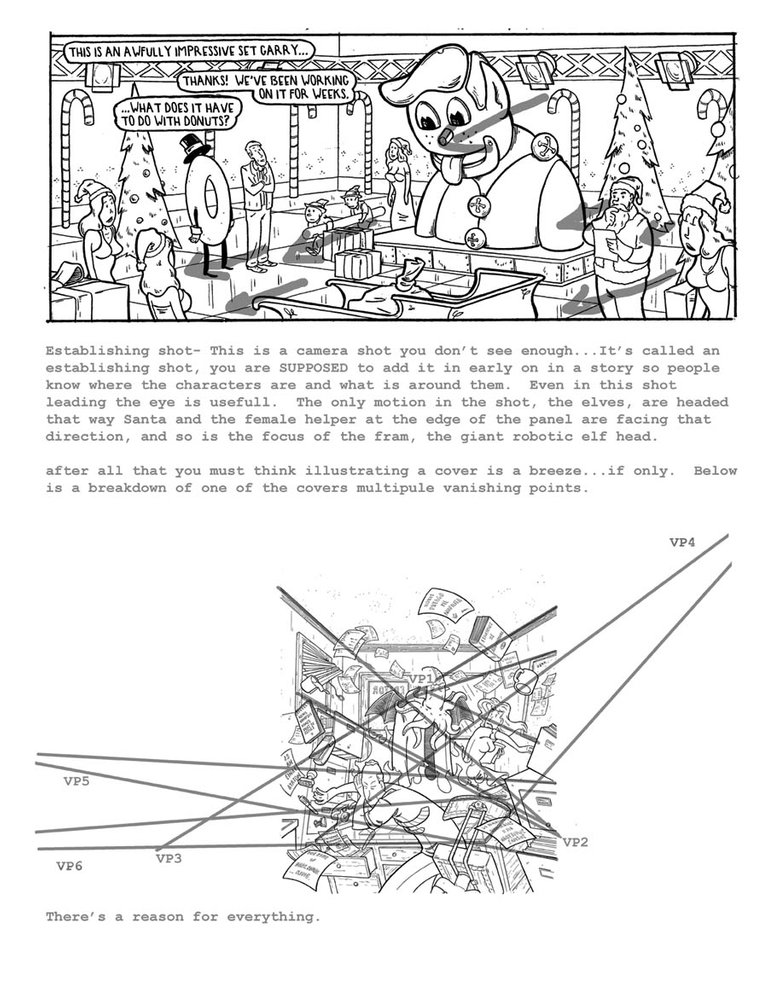 as much as I'd like to take credit for figuring all this stuff out. I learned from others and by observing the old greats, This Fantastic Four page from Jack Kirby for example...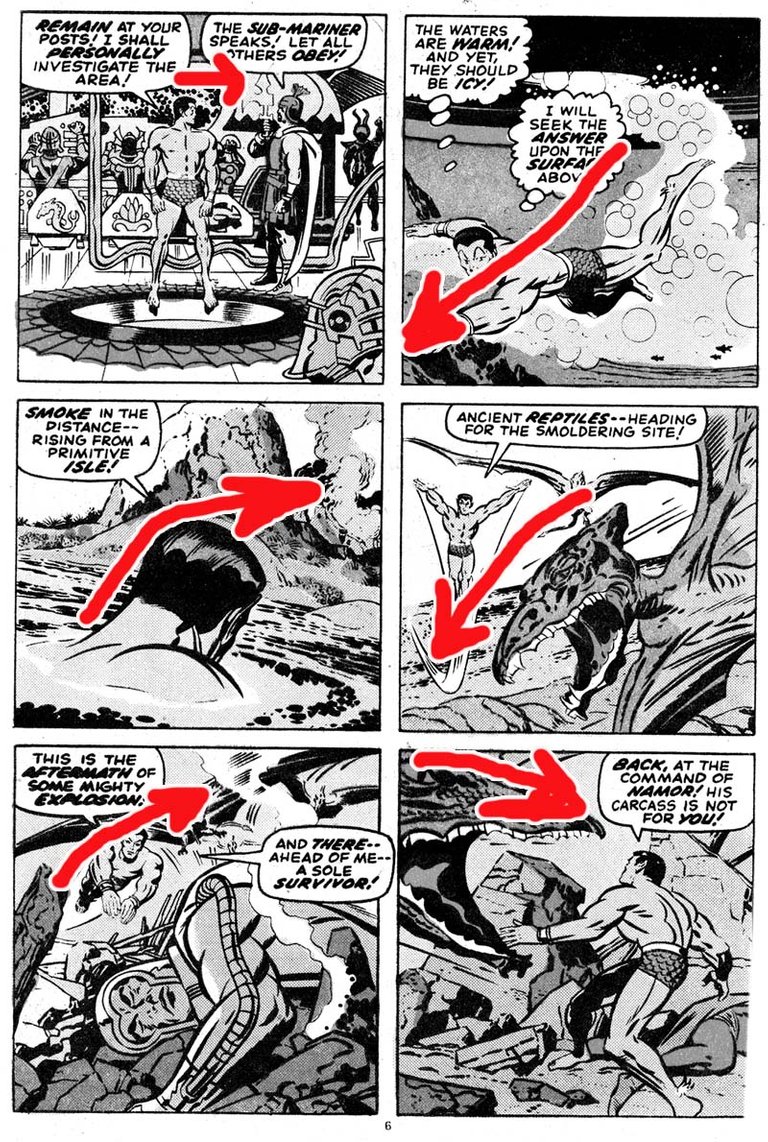 Oh...remember this one from earlier? You know the drill by now...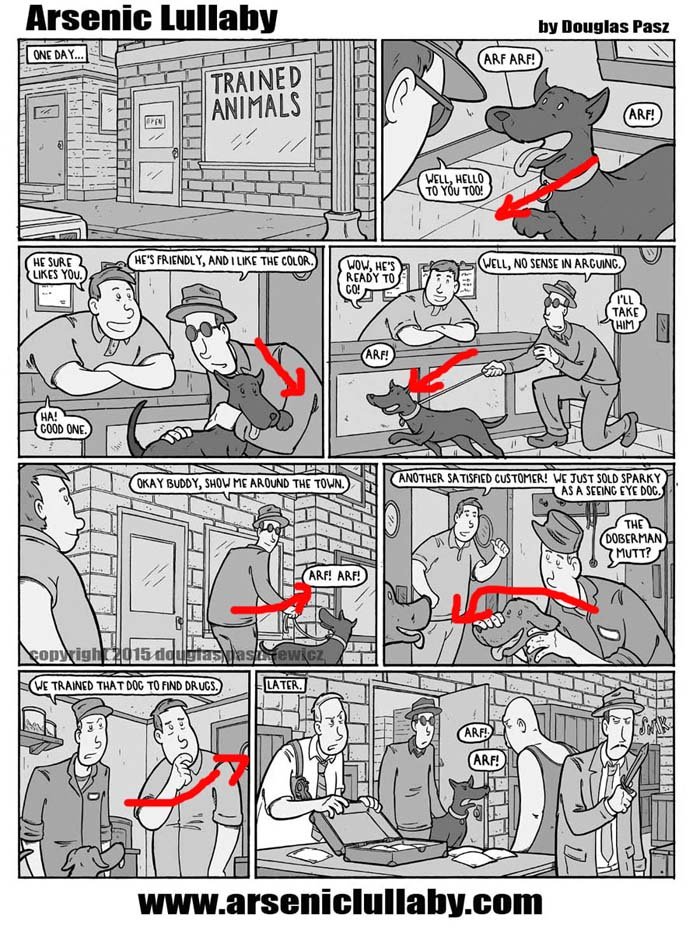 WELL there you go a glimpse into the phone books worth of things that go into crafting a story in comic book form. There's a lot of other things, mood, timing, ect...and some of those will supersede the path of the eye when advantageous to do so. I don't know if this bored the hell out of you or not, but if it didn't I can show you more stuff some other time.
Later.

Oh, yeah...never too soon to start reminding you to come see me at Comic-Con International next month! Booth2200! (more info later)