Normally today would be our winner post, but that will wait until tomorrow or at least until later tonight. Sure Wolfhart would tell me to get my post done, but at the same time he always told me Family comes first and this is about Family.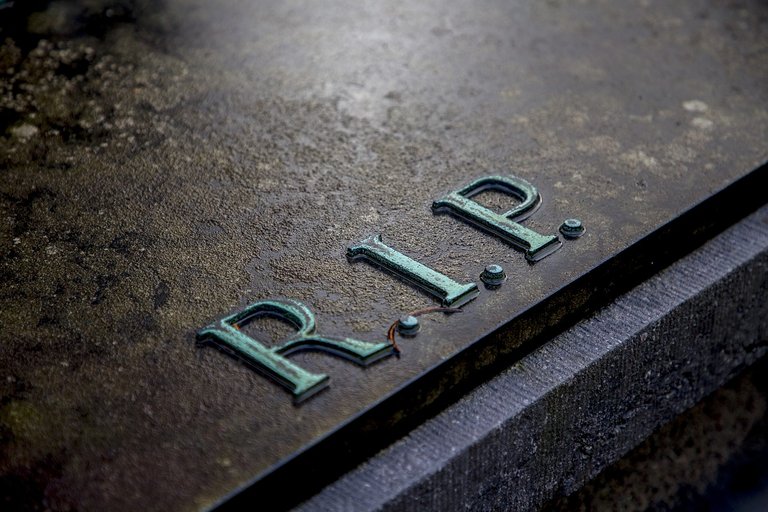 @wolfhart passed away at 1am yesterday and I've chatted with many people about the loss of @wolfhart but realized I hadn't said anything in public yet. I'll be honest this is hard on me as we had become very close over the last year and half or so. We chatted a lot about all sorts of things way outside the scope of steem or pifc, he was a friend...no a Brother (an much older and wiser Brother) and will be missed.
While I knew this day was coming and was actually completely prepared for it last winter to happen his fighting spirit and ability to keep beating the odds left me thinking just maybe he'd be that fraction of a fraction of a percent that actually went into remission and still had enough of an immune system to survive.
His ability to hold on this long showed strength and courage that we should all strive for in our lives. To many of us make excuses of why we can't do something instead of just deciding that it must be done and then figuring out how to make it happen. @wolfhart was on a mission to reach Dolphin and made it just before passing away. His accomplished this mission even though he was in pain, on drugs that messed with his thought process, and at times couldn't even sit up physically.
This amazing will to achieve a goal even when life was doing everything possible to stop him is just one of the things I will remember about @wolfhart. Just another time he passed on wisdom to me.
Please Share
I know so many of you held @wolfhart in high regard and I'm sure others are saddened by his passing. Figured we could share a few stories here about @wolfhart, kind of a celebration of life as we knew him here on Steem.