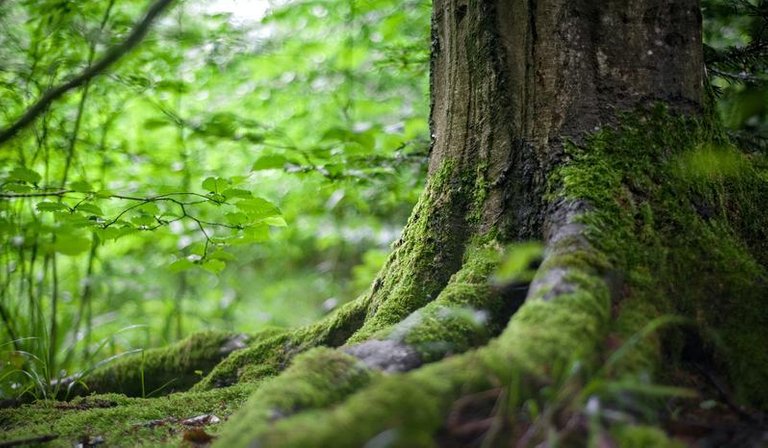 ---

---
Yesterday I woke up happy. Not just any happy, I was giggling on the inside joyous to be alive. It has been a very long time since I had felt like that. These feelings used to visit me every day. I had missed them.
The happiness I felt should not be confused with laughter, joking, or good old fashion messing around fun. This happiness was a joy that radiated out of my soul. It was something I couldn't contain even if I wanted to. It was pure. It was an old friend who knew everything about me come to call. I put on the tea kettle and settled in my chair for an extended get-together.

I was in my home. The place I longed to be at for four months while sweating my bum off in Florida.

By American standards, my home is a dump. It should have been torn down and rebuilt long ago. I am not complaining. My home keeps me warm and dry. It lets me be able to afford to buy food. Plus, it has been my home for the last twenty-six years. I never complain about my home. It is mine, after all. I am just stating facts.
---

---
I love my house and the memories it holds for me.
I would not call it my sanctuary, far from it.
---

---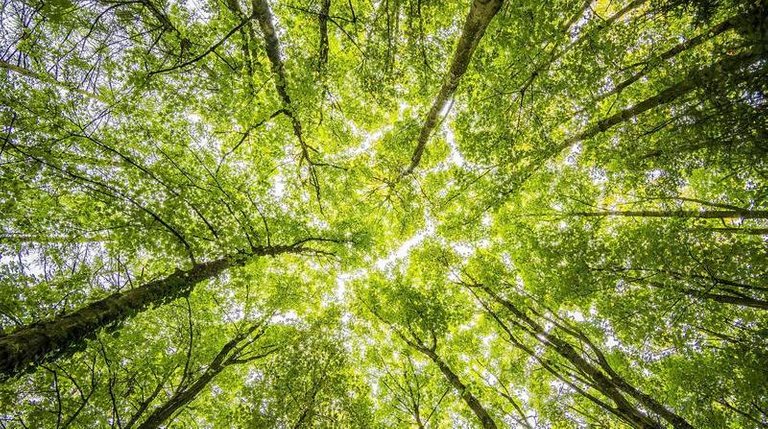 ---

---
Some woods were across the small creek in my backyard when I was tiny. If I ever had a bad day, I ran to those woods. I would find my stump and sit under the cooling leaves, arms wrapped around my legs. There I could breathe deep, fresh, clean air. I could hear the trickle of the creek in the distance.
Once settled in, the small aminals and birds would make their way back to my area and start their daily chores. They knew I was no harm to them. A sense of peace would come over me as I lifted my head high and stared into the distance. The silver cross was always waiting for me to talk with and give me hope.

I often poured out my hopes, dreams, and problems to God while sitting on my log. He answered and offered suggestions on what would be the best way forward. I did not always agree with what I was told and was very vocal about it. God and I had many great discussions in that tiny patch of woods.
There was no burning bush. I did not walk out glowing. My hair did not turn white at the age of five. It was not a scary place or encounter. It was my sanctuary when I needed it most.
On days I didn't have deep questions that needed answering, those same woods were just woods. A place to climb trees and laugh with your fellow neighbors. Even ones that carried guns and chased you out of corn fields screaming all the way.
---

---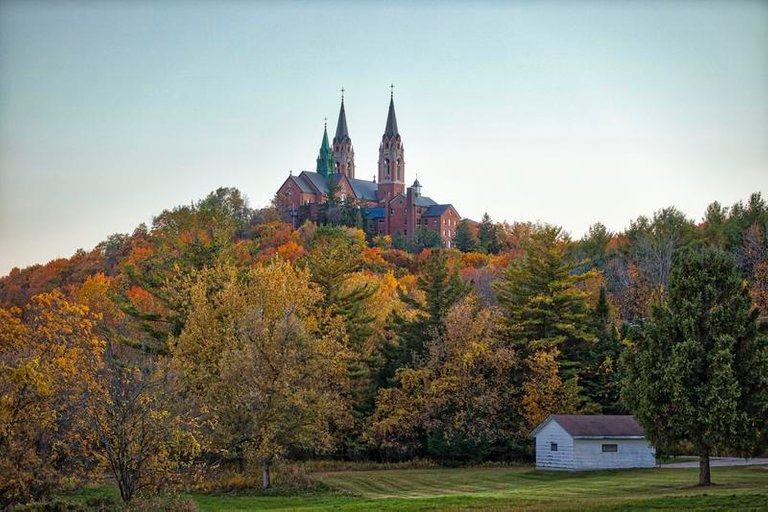 ---

---
When I was a teenager, a group of us found the perfect place to get away from our parents all day. Everyone brought cans of cream corn, baked beans, hot dogs, buns, ketchup, if you remembered, and many cases of pony packs of beer.
A 30-minute drive found you in the middle of nowhere except for a massive church on a very tall hill. At the bottom of the mountain were picnic grounds. You did not have to sign up to use it. The first people there got to take whichever site they wanted.
An elderly couple was in charge of the picnic area. Once a day, they would drive by and ask how you were getting on. As long as you were not overly loud or destructive, they left you alone to have fun.
---

---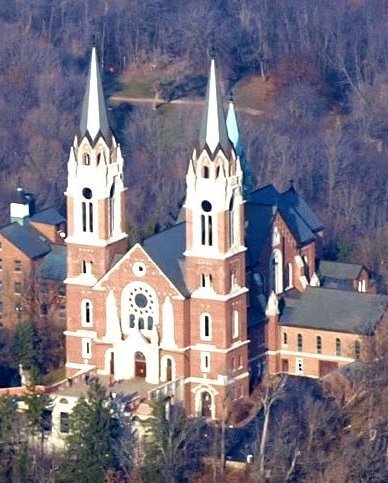 ---

---
Great teenage memories were made in the shade of the church on top of the mighty hill. For 25 cents, you would run a race from the bottom of the Stations of the Cross to the top of the church's highest steeple to see who could make it and who would be first.
The Monks that took our quarters always smiled at us as we all slowed down enough to offer them a polite 'Hello!" They were Monks and not dead, ya know.
We would all jump back into the cars at sunset and head home. A little drunk, full of burnt food, but very happy too.

Once I learned to drive and had a car, I drove out to the church on the hill a lot. I spent many an hour walking in the woods and talking to God. Holy Hill became my sanctuary when I needed to find peace in myself. When I needed answers to questions, only God could give them.
I have told my husband and son that when it is my time to leave this Earth, I would like my ashes spread there. To know that once again, I will be home in my sanctuary brings me peace.
---

---
Help someone smile today. It can not hurt you.
---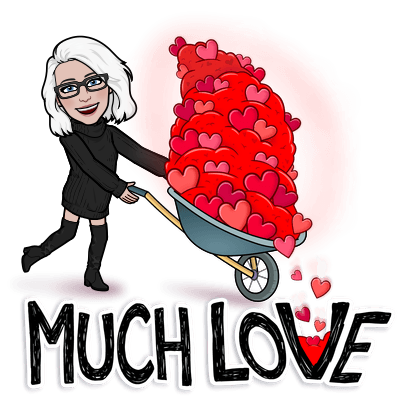 Snook
---

---
Thumbnail Tree: Photo by mali maeder
Tops of trees: Photo by Felix Mittermeier
Holy Hill: By Pratim Biswas - Own work, CC BY-SA 4.0
Church Towers: By Holy_Hill.jpg: Shoelace414derivative work: Rabanus Flavus - This file was derived from: Holy Hill.jpg:, CC BY-SA 3.0,
All photos are mine unless otherwise stated.
---

---
---

---