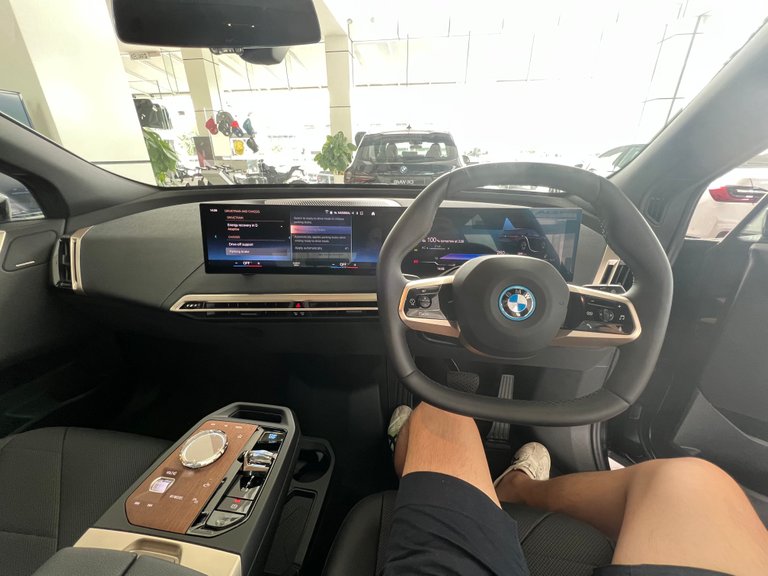 I am definitely a fan of BEV (Battery Electric Vehicle) and keen to try the experience of different brands' version of BEV. Today I get to hop on a show unit of BMW iX4. The first impression is definitely the neat and shiny buttons within the interior. Love the whole leather woven seats and comfortable texture. The whole interior felt spacious and comes with glass roof which definitely makes the whole interior boundary-less.
Unfortunately, I could not get to test drive the unit as it is the only unit available within the showroom. So I think I will arrange an appointment to do a test drive soon in BMW showroom.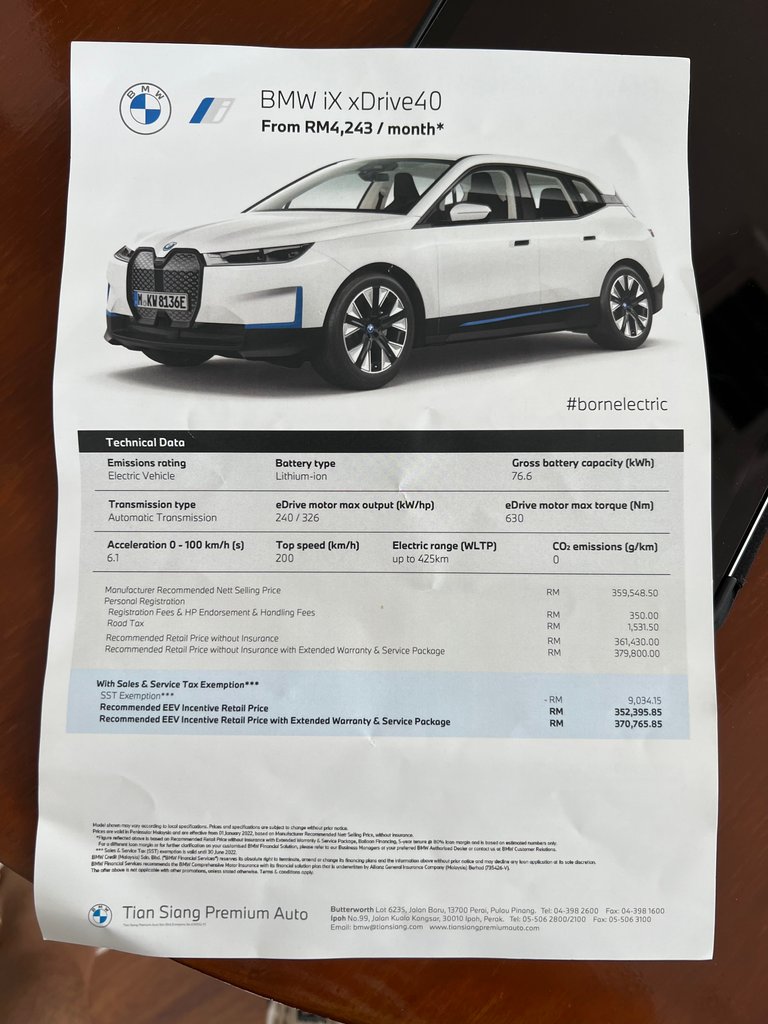 Well, as for the price range, I would label it as the entry level for luxurious EV cars. RM370k ish for the whole car with extended warranty, in comparison, I would only get a Tesla Model Y long range for that price in Malaysia. Yet, the whole interior design is way beyond what Tesla could offer. From the simplistic monotonous interior of Tesla to the comprehensively luxurious touch of BMW, it really separate the owners who are opting for the whole interior experience or the software superiority. I myself is a long time Tesla fan who dream to own one Model Y soon. Finger crossed that this will be realized soon and when that happens, hopefully I can purchase directly from Tesla in Malaysia. I would imagine that the price would be way cheaper than depending on grey importer to get the car into the country.