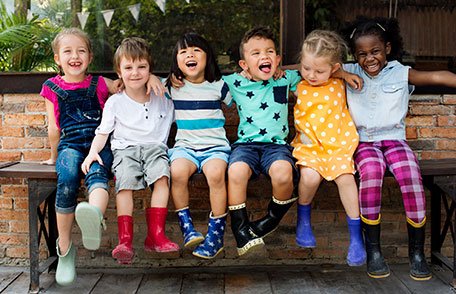 Children …
---
As a young girl of no more than five years old, I had always wanted children. Many children, okay three tops, but for an only child that was a lot. Growing up in a very large family filled with cousins, aunts, uncles, and generations of have at least eight children in the family and be an only child was awkward. From a young age I was changing diapers, feeding, and helping my aunts take care of their babies. It was only natural to want my own, until one day I just got tired of taking care of children.
It was then that society started advertising Missing children and it occurred in my young mind that I would never want to live through something that tragic. Having one of my babies stolen.
In fact, I was so tired that I could hardly hold a baby in my arms. So many of my dreams and ideas of who I thought I was sort of disappeared, who really knows who they are at a young age anyway? My dad was stationed in Hawaii, then Japan, and after that Korea. It was during that timeframe that I got the "travel bug" and just wanted to see the world and have nothing hold me down. That included children. It wasn't that I disliked young humans, maybe I became selfish and wanted to just find me. Either way, I chose to live carefree with no obligations.
Exploring.
---
Life took me on a wild ride. Living in quite a few countries and throughout the United States. Education was important and finding my identity. Children rarely entered my thoughts, but after that awful day on September 11, 2011, I was living in New York City and it was a time in my life where I really started to feel that bringing children into a world such as the one we are living in would not be very wise. Hell no was my typical answer to anyone asking if I would bring a child into this world.
The Realization that this would ultimately be my own decision, I was okay with the fact that I may never choose to have a child. At the time, I had not found "the one" anyway so the point was moot. The thought occurred to me that if I had found someone that a child may still not be the best thing because of the things I had seen.
If anything, my heart went out to the children I had observed growing up in poverty and abused. The disappearances of children had continued throughout the years, especially towards those of the Native American community. This literally broke my heart, and the feeling within my soul cried out that this world was not quite the right place for me to bring a child into. As I grew older and I finally found "the one," it was not meant to be. This is a sensitive subject but one I felt important to share.
Every person has a choice and while I feel it is important to wait to have children to experience culture, different perspectives, and the joy of meeting people from other lands; I have had the joy of being a Doula and seeing what an amazing miracle each birth brings. Children are a Blessing.
Answering @Eco-Alex.
---
With active shooters, countries crumbling in economic upheaval, talk of government collapse, the list goes on … this may lead many to think hard about birthing a child into this world. For others, it is just a matter of finding the right person, or it just happens. For my people and other cultures who were nearly annihilated the idea amongst us is that we will survive and live. It is a natural course of human life and one way of surviving.
When I listen to stories told by my father and elders, there is one thing that stays constant and that is humor. Regardless of the hard times, there are also good times to be had. To tell our stories and survive.
Recently, I attended the Denver 2019 Pow Wow, a large gathering of tribes from all over the nation and when I saw all of us dancing together in the arena … one thought entered my mind and tears welled up in my eyes. The thought was, there were those that tried to kill us and here we are A-L-I-V-E, together as ONE, and living our tradition no matter how many tried to destroy us.
Modern day thinking is that there are those trying to kill humanity every day, the question truly is will we allow them to kill us? My answer, if you haven't figured it out yet — we can't allow anyone to take our choices away from us and that includes having children.
Much love,