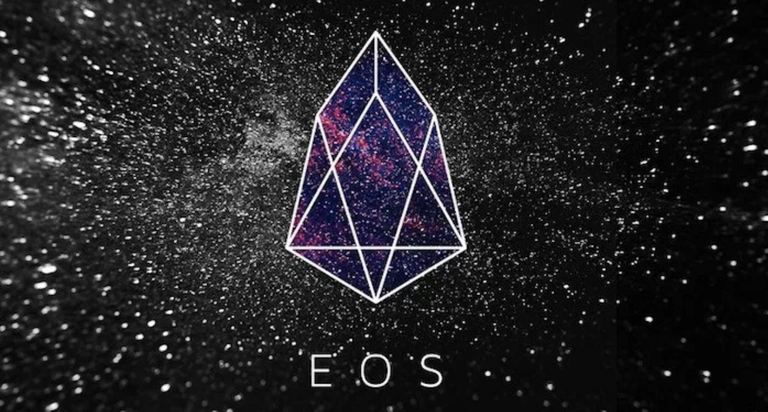 The Satis Group research report came to some interesting conclusions on some very popular cryptocurrencies.
A few days ago, the Satis Group came out with a report detailing what they are expecting to happen in the future for cryptocurrencies and also their prices.
They used past trends, future expectations, and some very interesting estimates as inputs into their models to spit out price predictions for several major cryptocurrencies.
The full report can be accessed here:
https://research.bloomberg.com/pub/res/d37g1Q1hEhBkiRCu_ruMdMsbc0A
Their findings were pretty interesting to say the least.
The ones that everybody talks about...
The headline grabber from their report was their prediction for bitcoin to be worth $96k within the next 5 years.
As you can imagine, Coindesk, Cointelegraph, as well as CCN were all quick to run with this headline.
Which was then followed closely by the next most controversial price prediction, which was that of XRP.
XRP's 5 year price target was $.01.
The reasoning?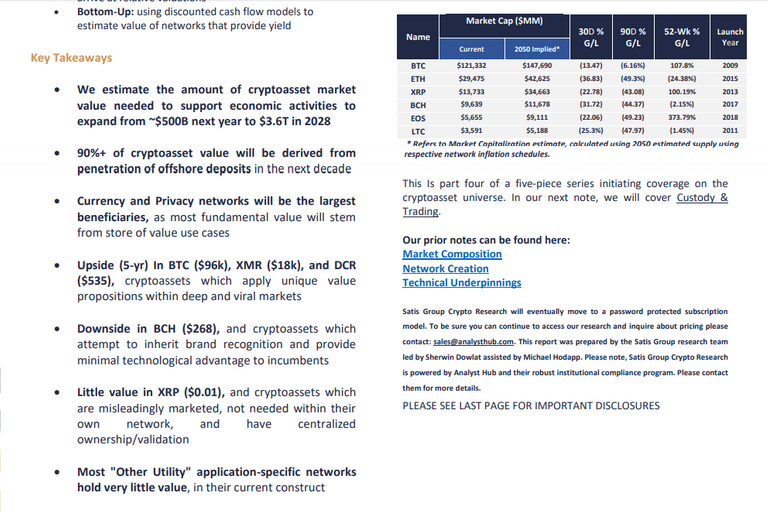 "Little value in XRP ($0.01), and crypto assets which are misleadingly marketed, not needed within their own network, and have centralized ownership/validation."
(Source: https://research.bloomberg.com/pub/res/d37g1Q1hEhBkiRCu_ruMdMsbc0A)
Ouch, well that was pretty harsh, but at least they have conviction in their beliefs!
By the way, if you are not familiar, Satis Group is a major ICO advisory firm.
The most shocking prediction of all?
The most shocking prediction in my opinion was that of EOS.
Yes, the beloved EOS of many here on the Steemit.com platform.
The beloved EOS that raised some $4-$5 billion and was touted and backed by Wall Street heavyweight Mike Novogratz as one of the main players going forward.
What is the Satis Group prediction you might ask?
In 5 years time they think EOS will be worth $4.50. It's currently trading at $6.
Not good, but not terrible I guess.
However, the 1 year estimate is what is really shocking to me...
In just 1 years time, their model predicts EOS will be worth $.05!
Ouch!
The full table of their predictions can be seen here: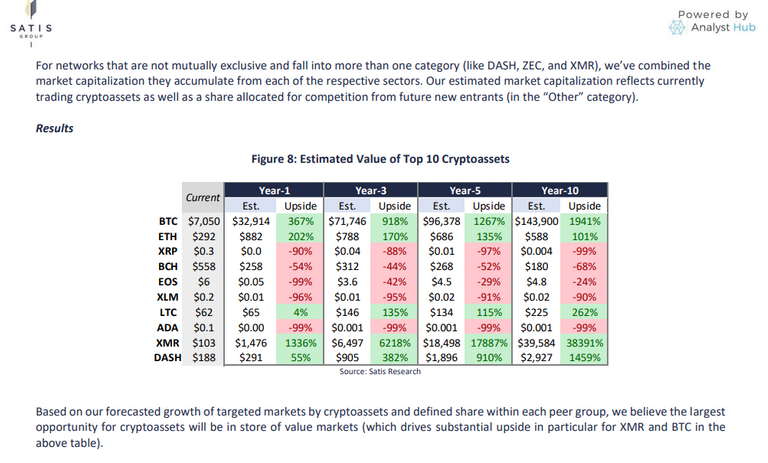 (Source: https://research.bloomberg.com/pub/res/d37g1Q1hEhBkiRCu_ruMdMsbc0A)
Their premise seems to be that store of value, privacy, and currency uses will ultimately win out over the fabric chains which are some of the more popular and valuable today.
EOS and Ether are both expected to lose value over the coming years, though Ether is still expected to have one more moon shot left in it according to their model.
Steem wasn't mentioned but I would imagine it would grade somewhat similar to EOS and Ether considering it is aiming to be a fabric chain as well.
But remember, this is only one group's opinion and opinions are often worth less than the paper they are written on.
Also if prices really do go that low, but bounce back, buying at $.05 would yield a massive return in just 2 years if it gets back to their prediction of $3.60.
Steem likely something similar.
Stay informed my friends.
Image Source:
https://medium.com/@matteoleibowitz/eos-dont-believe-the-hype-c472b821e4bf
Follow me: @jrcornel