Firstly, I would like to introduce is Salted Turtle (Rùa Rang Muối). Turtle is a wild animal there are many areas in Ca Mau mangrove. There are many types of turtles, which are golden turtle, tortoise cover, rinse, breath turtles, tortoises count the most delicious golden turtle, turtle cap followed, without the "help spend" rinse, do not eat turtles or turtle breath night is just as the name implies, the smell is not that good then.
 Previously turtles live in the wild so many people are spoiled for hunting Mau brought to market. Recently, to protect wildlife from extinction to Ca Mau provincial government has banned hunting wild turtle trade that allows only animal trafficking turtles (like one shrimp, crab, thus oysters or clams). Turtles can make a lot of delicious food, but the food is still delicious salted turtle, and easy to make, easy to find spices, has been enjoying a particularly rustic origin of the Ca Mau. 

 One more  I want to introduce is Grilled Octopus (Bạch Tuộc Nướng). From the early morning to late night, there are hundreds of street vendors and motorbike shop selling this Vietnamese Street Food. The coals there are always hot and attractive flavor is spreading out the streets. It makes the walkers cannot keep walking; they have to stop their step and turn to one shop immediately.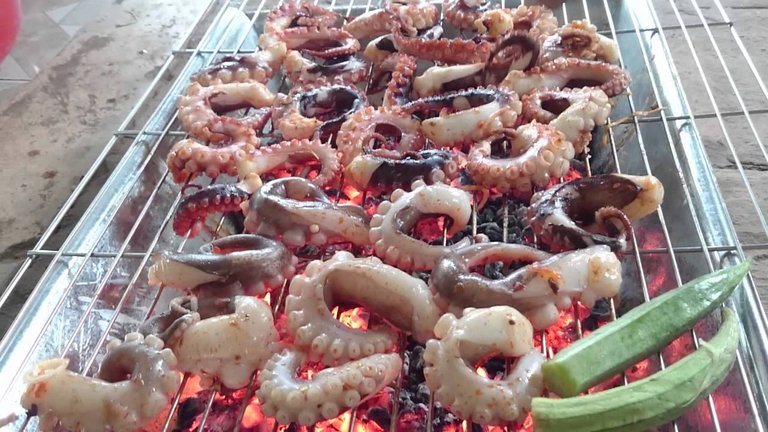 In my opinion, the best time and best place for enjoying this Vietnamese Street Food is on the beach and after you take the bath on the beach. It is so fantastic to eat one hot dish and drink one cool bottle of beer after taking bath. I suggest you one tip when choosing octopus that you have to choose the fresh and big one and wait until the sellers grill it completely.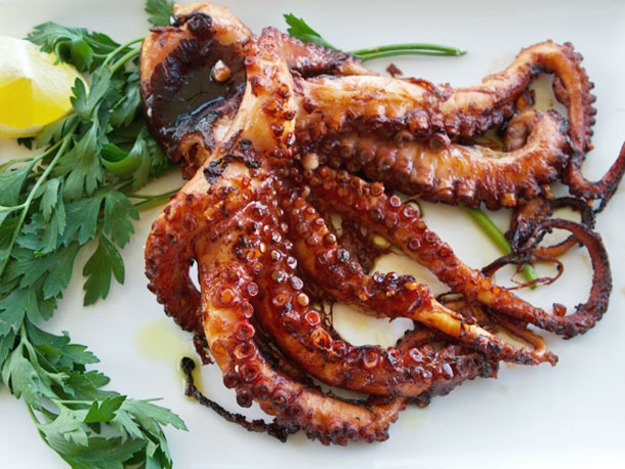 Vũng Tàu also has many scrumptious foods that you need to explore by yourself. Hope you can share them with us and do not miss our final post about this topic tomorrow. 
  If you liked my posting please upvote & follow me and leave your comment bellow this post. Thank you!Please Follow @bitsdubai