A comfort food? I think so. With some left over fried chickens from Jollibee, I bring savory taste of my Chicken Pot Pie by combining the main ingredients, my favorite, earthy Chanterele Mushroom along with some vegetables.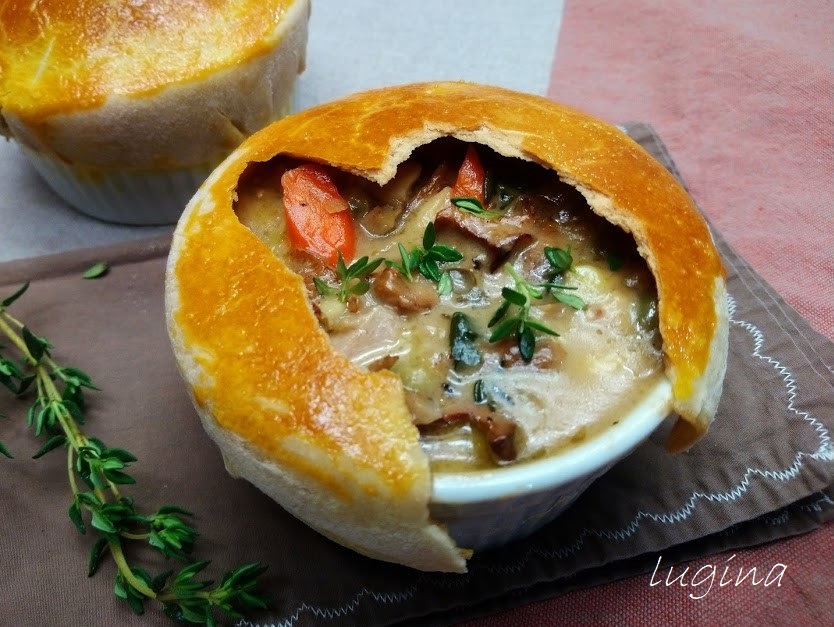 Let's start with the pie crust, 1 cup of all purpose flour, 1/2 cup of unsalted butter (more if you prefer for buttery crust), salt, a little bit of sugar and some ice water.
Mix all the ingredients (except for ice water), kneed it by adding some ice water a little at a time until it's smooth and let it rest for 30 minutes to an hour.
Roll the dough and measure in the ramekin and cut a little bigger.
Wash the dried chanterelle mushroom and soak for 30 minutes or until it's soften (do this step in advance) or simply just get the fresh one.
Other ingredients you need are: 1 cup of chopped onion, 2 cups of diced carrot, 2 cups of diced celery, 2 cups of frozen pie (I boiled my own peas and corn and freeze it for future use), 2 cups of diced cooked chicken, thyme, salt black pepper, 1/2 cup of heavy cream, 1/4 cup of grated parmesan cheese, chicken broth as you need and yolk for brush.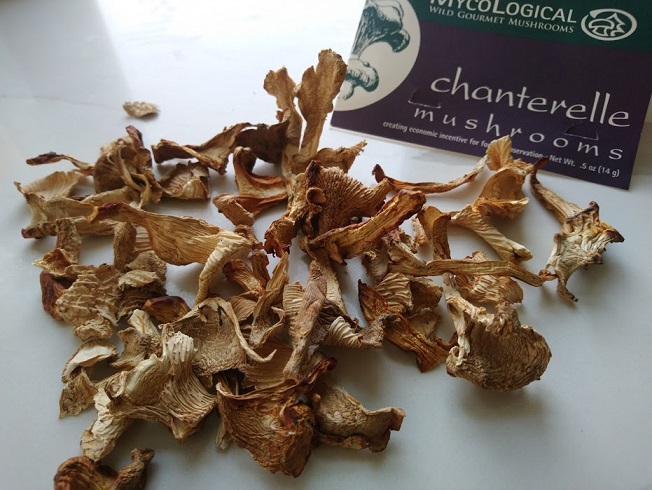 Heat 3 tbsp of butter, add chopped onion and saute until it's soft then cook for few minutes with the diced carrots, celery, chanterelle mushroom, salt, black pepper and thyme.
Stir in the flour, gradually add chicken broth and whisking constantly, turn off the heat then add frozen peas, heavy cream and grated parmesan cheese.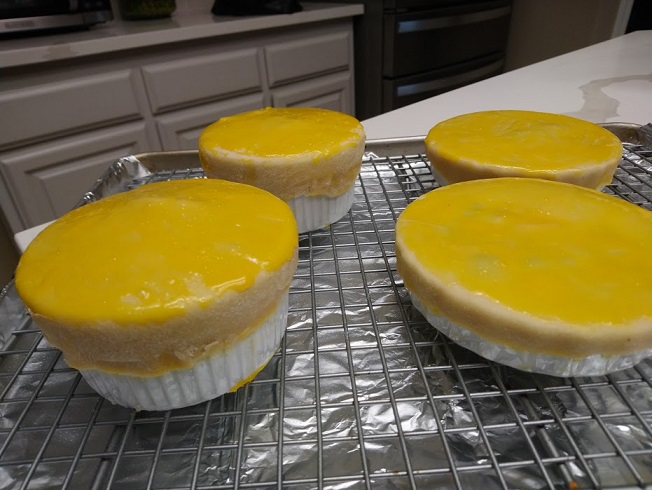 Ladle the filling into the ramekins and cover with the crust, you can brush some yolk around the edge of the crust to make it stick when you press it around the ramekin.
Brush the top of crust with yolk and bake over 400 degrees until the crust turns golden brown. Serve.
Thank you for visiting my blog.
@lugina.