Let's eat whatever food you want! We bring it to you, @steem-eat
---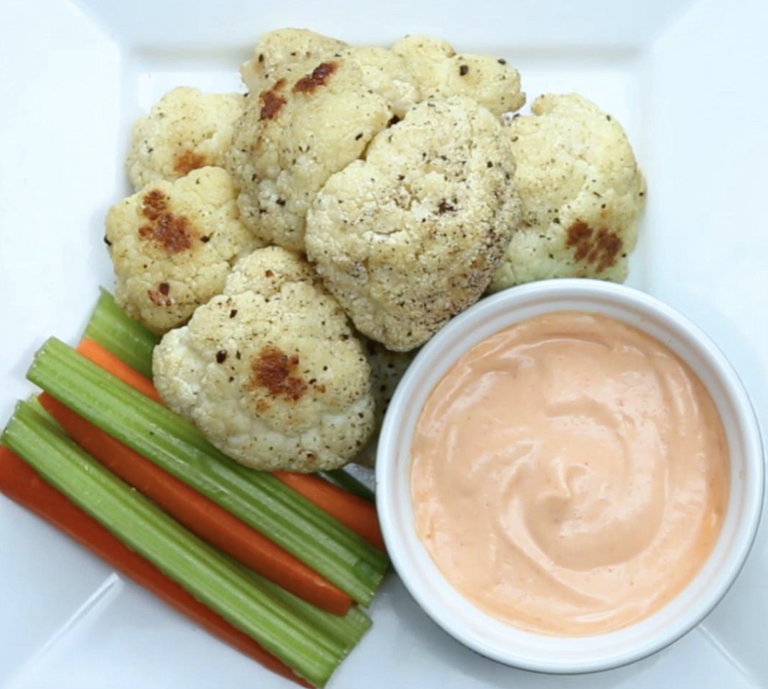 ---
LEMON PEPPER CAULIFLOWER BITES
Ingredients
2 cauliflower heads, cut into bite-size florets
salt
2 tablespoons olive oil
pepper
The steps
Preheat oven to 200C.
Mix oil, pepper and salt in a large bowl, then add the cauliflower florets. Mix all the ingredients well.
In a baking tray with oiled parchment paper, place the cauliflower and spread it.
Bake for 20 minutes, then remove from oven.
Squeeze lemon over the baked florets..
Bake again for another 10 minutes.
Serve with any dipping sauce you want. Enjoy!
❤️From LaV - Inspired by Tasty
---

The secret of success is to eat what you like and let the food fight it out inside.
---