It seems the MLB owners have reached an agreement on how to bring baseball back this summer though it will certainly face scrutiny from the MLBPA. The agreement's likely biggest issues will come from players around money. Owners are suggesting a 50/50 revenue share with the players which is a turn from the past agreement for prorated portions of salaries.
While those discussions are certainly important that's not the part of the discussion that's got my attention. No, what I'm captured by is the potential introduction of a universal DH. This would be a very welcome change, in my opinion, for the National League. It's something I've never understood why only half of baseball applies while the other half goes without it. I think making this a universal rule change moving forward would be great for baseball.
I have to imagine this is in line with the creation of regional leagues that have been suggested. These would align leagues based on their geographic locations versus their AL/NL affiliation. When combating travel this seems like a very wise move as well.
Regardless of the rule changes I will certainly be excited if this agreement can be reached and we see baseball this summer. With talk of games starting on July 4th this could be a sign of a new Independence Day. This time we'll hopefully be declaring our freedom from coronavirus.

---
Read more: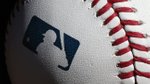 Sources: MLB owners OK proposal for July start
In the MLB season proposal that owners agreed to on Monday and will soon submit to the union for its consideration, the plan is for "spring" training to start in mid-June, with the shortened season beginning in July, sources told ESPN.
Source:
https://www.espn.com
---
Share this post:







---