Just over 2 weeks to go until the start of the Premier League and of course the inaugural Hive FPL!
I'm sure most managers have selected and re-selected their team several times already and will no doubt continue to make changes right up to the 5 August.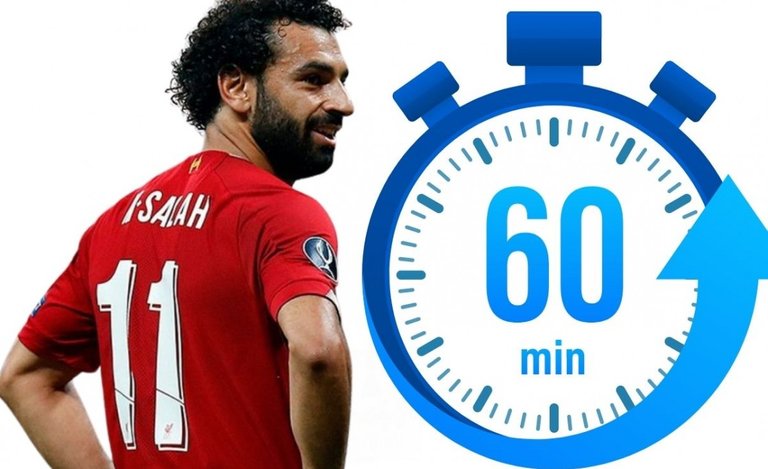 I've already written blogs on the best points per pound team, a post on who has the easiest start to the season and a blog that considers how the new 5 sub rule might impact selections.
This post then brings in elements of all 3 of those pieces to consider which players have been bankers in terms of minutes played in previous campaigns and who might have been under-utilised last season but could be worth a punt this year.
In doing so I've analysed the stats to create 3 squads with a variety of players to consider for selection...
The Workhorses XI
There's already been some chat by managers in the Hive FPL discord channel about the challenges of picking players who will definitely start and stay on the pitch this year.
There is no doubt that all the big clubs are adding depth to what for most were already strong squads and so competition for places in the starting XI is going to be fierce even amongst some of the most popular picks.
My first analysis then gives you a squad that played the most minutes in the Premier League last season. At the very least, you've got to be on the pitch to score points in the FPL so any of these players might prove decent picks assuming that they continue to be utilised as such key members of their respective sides.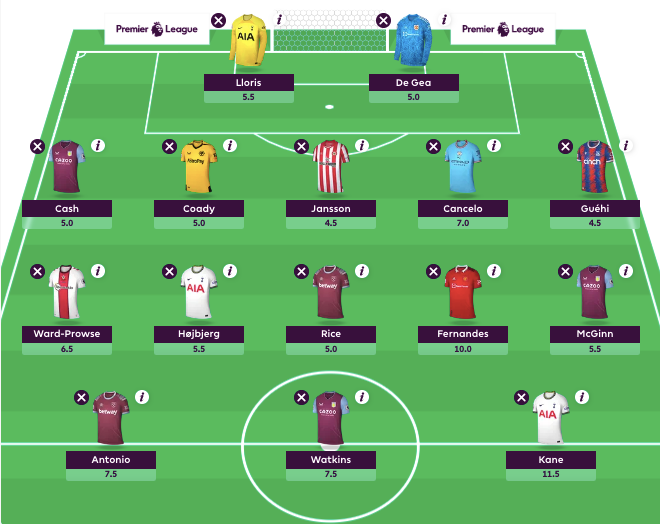 The glamour picks like Kane, Fernandes or Cancelo certainly stand out as players you might want to consider splashing out on although in all 3 cases their have been changes over the summer at their clubs that might impact game time this year.
What's more, we've already seen players like Matty Cash and James Ward-Prowse appear in the best points per pound team and if you throw in a couple more bargain buys like Jansson and Guehi then you can rest easy that even if your star players are suddenly rested for the week that you will have guys in the squad to pick-up points.
A quick tot up of the value also shows that this squad has £4.5 million left in the bank so if you didn't fancy going for the more defensively minded Hojbjerg and/or Rice in midfield then it wouldn't be too difficult to make a couple of changes and bring in some ballers in their place. On that front the likes of Son (3021 mins) and Salah (2762 mins) didn't quite make it into the workhorse XI but they weren't far off...
The best points per minute team
Below then is the squad that offers the best points per minute played ratio in the FPL last season.
I've excluded any one that didn't play at least 200 mins of Premier League football in 21/22 simply because it helps to eliminate the likes of Nico Williams who played just 7 mins of Premier League football last year and managed to secure 4 FPL points. At 0.57 points per minute played he has by far the highest ratio but I think we can all agree that that even if he does get a full season on loan at Forest, he won't be scoring points at that rate (or maybe he will and that's why 1 in 5 managers have him in their team!).
At the same time, he might be a player that I feature in another blog I have planned on those involved in moves over the summer that could be worth a look at for this season...
It's also worth noting that this side is both massively over budget (£17 million over) and contains too many Liverpool players so I'm afraid to say some major compromises are needed.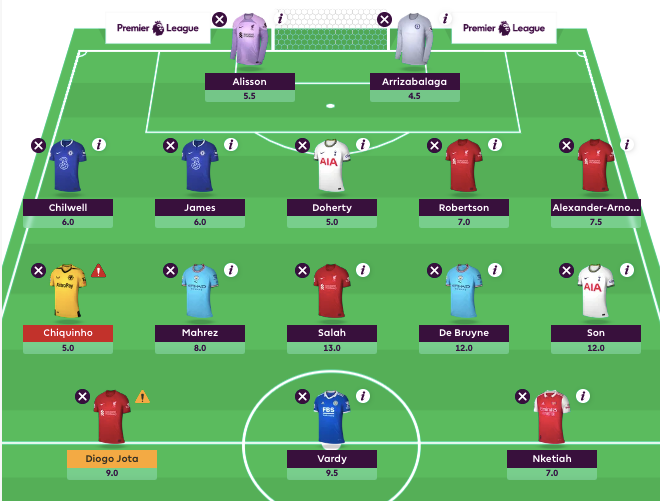 What is interesting is that while popular picks like TAA who is the most selected defender so far (55% of teams have him in) do come out well in this measure they are outperformed by a number of alternatives who are significantly cheaper, in particular, both of Chelsea's full-backs whose seasons were at least stunted by injury last year.
In fact, Reece James also featured in the best points per pound team and so he is increasingly looking like a good buy especially if he stays fit.
It also highlights why Mo Salah is such a high value player, only Chiquinho and Chilwell had a better points per min ratio than him but of course he played nearly 4 times as much as the pair of them combined last season. Salah is currently the third most selected player in FPL 22/23.
The Under-utilised XI
The final squad is what I'm calling the under-utilised XI and contains only players who played more than 200 mins but fewer than 1500 mins in the Premier League last season.
There are of course many reasons for why these guys didn't get a full season so the questions to ask are, will they get more time next year and can they continue to perform as they did when they were on the pitch during 21/22?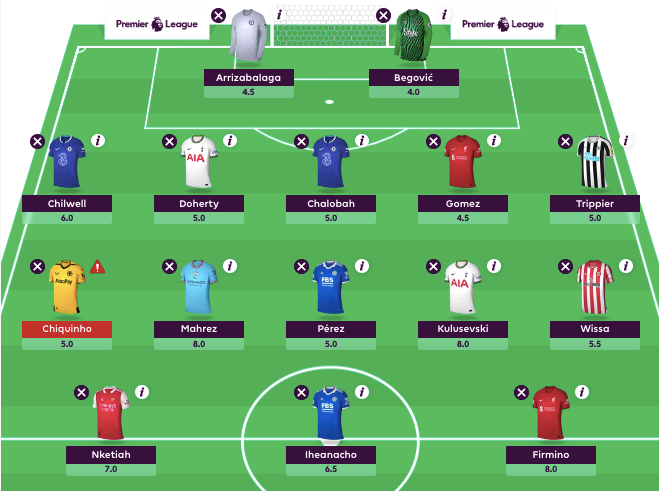 It contains a couple of January signings in the form of Kulusevki and Trippier. Even a modest return of 2500 mins of Premier League football across this coming season would see the pair net 195 and 162 points respectively if they continued to rack up points at the rate they did last year.
Meanwhile a player like Yoane Wissa made a slow start to life in the Premier League and only started 12 matches for Brentford last term but he did finish strongly with 4 goals in the Bees last 8 games. His achievements were somewhat overshadowed by those of the returning Cristian Eriksen but this measure actually puts him well ahead of the Dane who doesn't come close to featuring in this squad.
Chelsea seem intent on buying every centre back on the market at the moment but could they look closer to home to fill a few of the gaps that have been left? With the clock ticking, Chalobah certainly might get a chance early on in the season and his numbers from last year suggest he's a decent buy at just 5 mil. In fact, Chelsea have a relatively easy start to their campaign so alongside Chalobah, the aforementioned full-backs need to be given serious consideration.
We then come to players like Riyad Mahrez who is something of an enigma. His points per minute ratio is in fact better than Mo Salah and yet he's only 8 mil and has been selected by just over 1 in 20 managers. No doubt that is due to the fact that he's not played more than 2000 Premier League mins in each of the last 4 seasons. When he does play, he's unstoppable but you've gotta pick him at the right time!
And what about Ayoze Perez? I've always quite liked him as a player but he clearly drew the ire of Brendon Rodgers last year when he was sent off in the 2nd week against West Ham and barely started a game afterwards. Rumours are that he might leave the King Power but then James Maddison is also being tipped to move on and if he does then Perez might suddenly get the game time necessary to make that £5 million price tag look very appealing!
.
Which players do you think will get good game time this year?
.
Which popular picks do you think might not get the minutes that managers are hoping for?