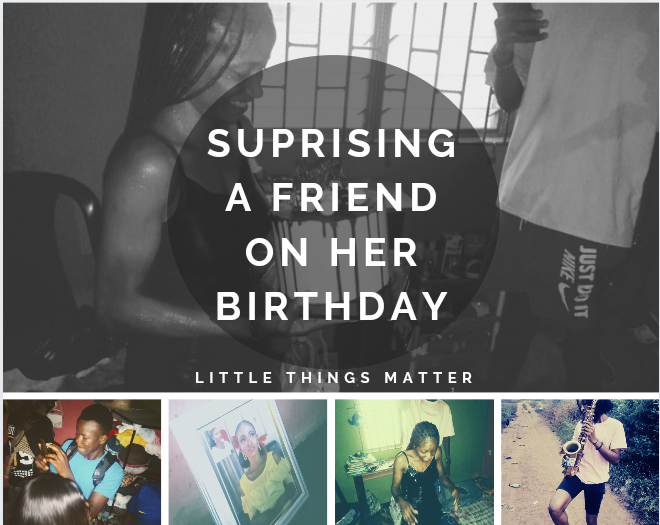 _made by me using canva _
Hi guys this is my first time posting in this community,so today is one of my friends birthday and myself and few other friends planned to surprise her.
6:30 am this morning,we set out of the house,picked up the cake we had prepared,called the saxophonist and the talking drummer we had earlier booked and we went to her hostel.
The saxophonist delayed us a bit so we were not able to reach her hostel until about 7:00 oclock,which is still not so bad in my opinion.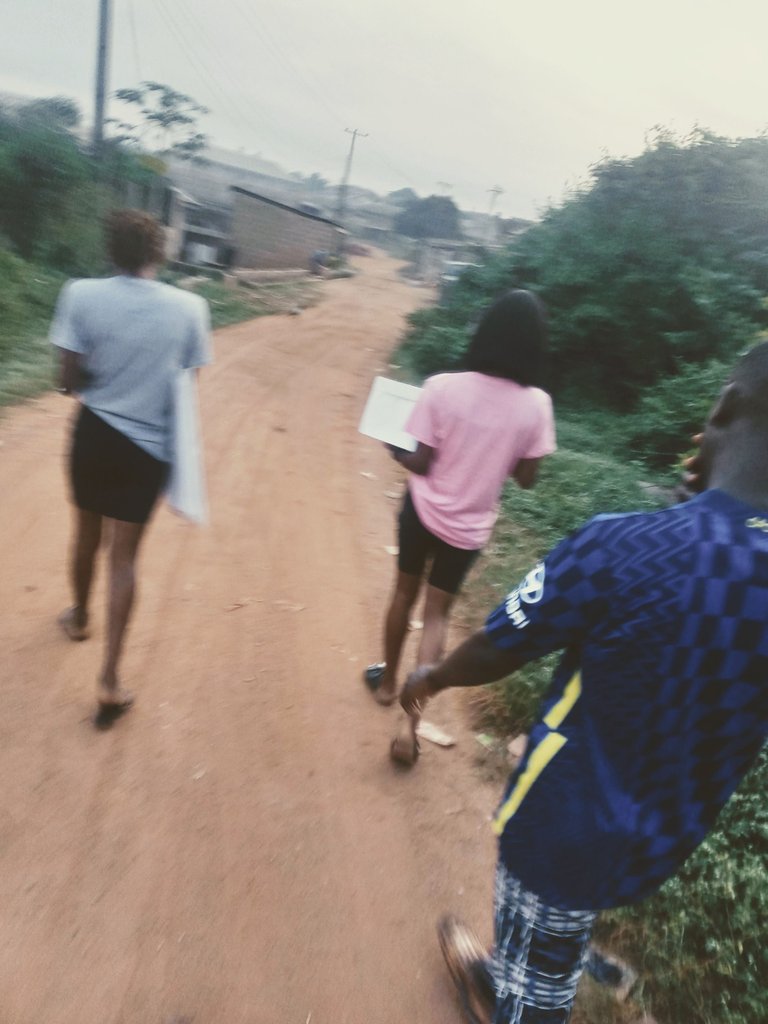 On getting to her hostel,she was really happy,actually her boyfriend had planned all these and to be honest she wasn't expecting it at all,that was the first time someone had done that kind of a thing for her.
This brings me to the topic that little things actually matter in life,well we didn't get her a billion dollars or a 9-step cake(it would have been nice though) or the latest car but we gave her that which was possible to give.
Surprising someone on their birthday will mean a lot to them,no matter who they are,unless they do not show it,it would still mean a lot,rather not doing anything it is better to do those little things that you think that they do not count.
So,back to the story,we arrived at her hostel and the saxophonist did his job,she was really thrilled. Now if you're in this part of the world,you would know that people pour water on any birthday celebrants they know personally.
To be honest,I do not like it but that does not mean it is wrong or that it is not fun....in fact,I wouldn't mind,just not in an embarrassing place ,that's all.
They poured water on her and her friend poured two bottles of wine,loll.....she was smiling throughout,from the time we arrived till we left,she was happy,smiling and hugging everyone who came to surprise her.
From what i leant,even if it's a little,we should try to be there for our loved ones,some people are waiting to have a lot of money before they spend time with their loved ones but you don't have to wait for that,something as little as a phone call could make someone's day.
Actually,in other life issues too,start paying attention to the little things,the tiny detail,because every big thing is actually a combination of numerous small things.
These are the pictures we took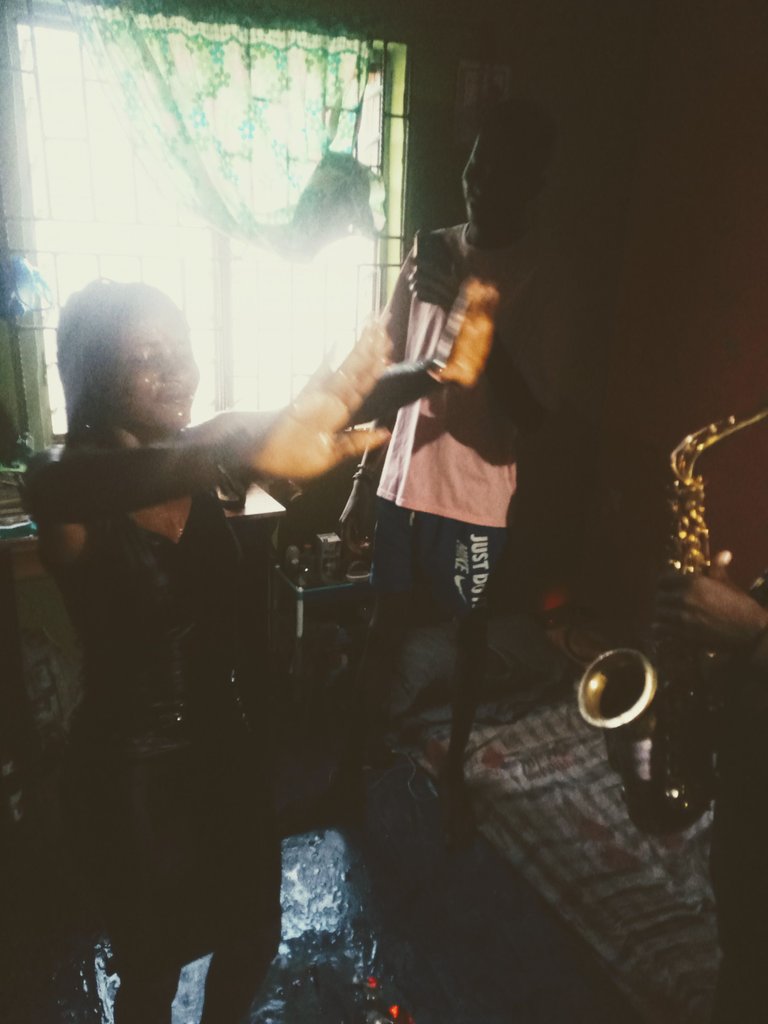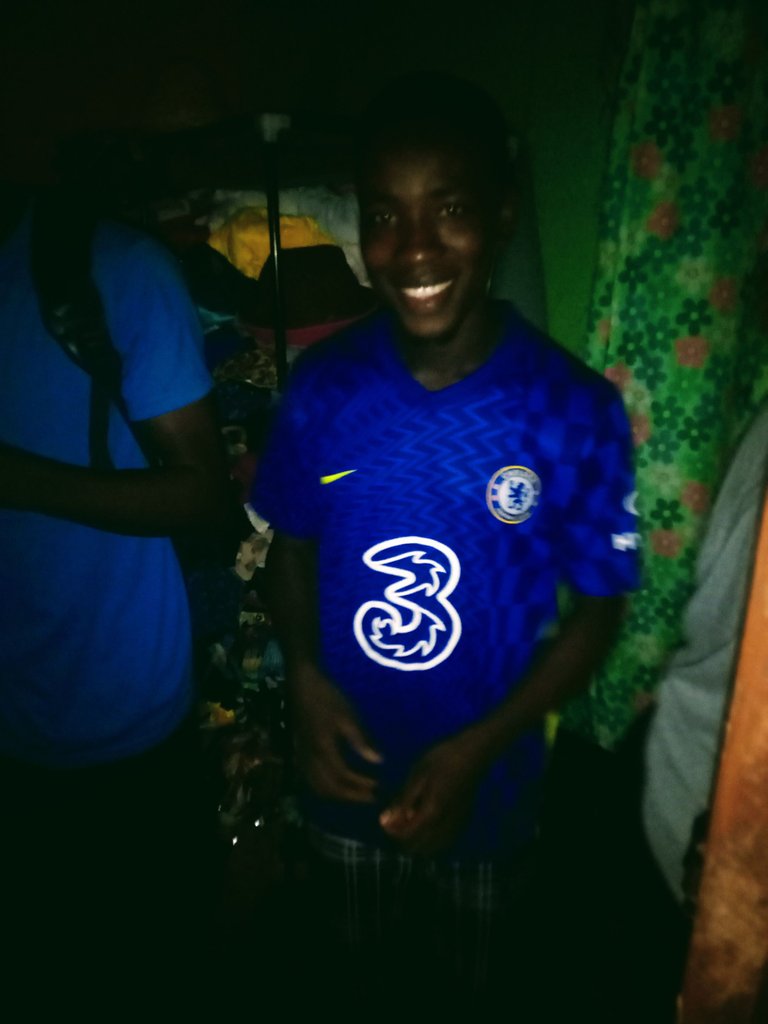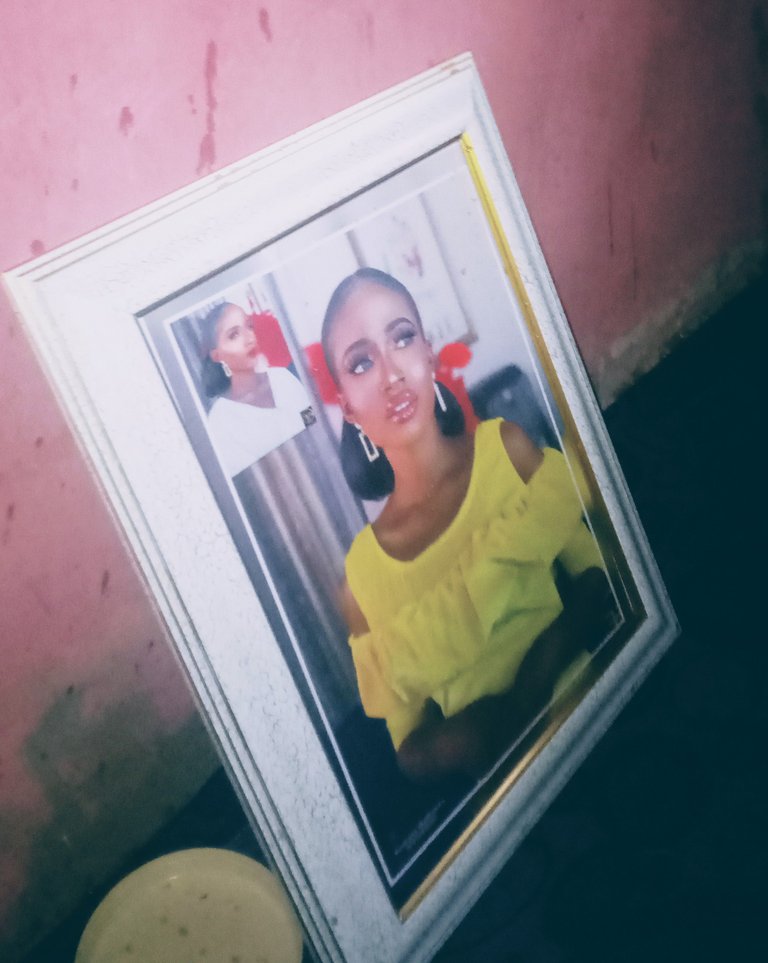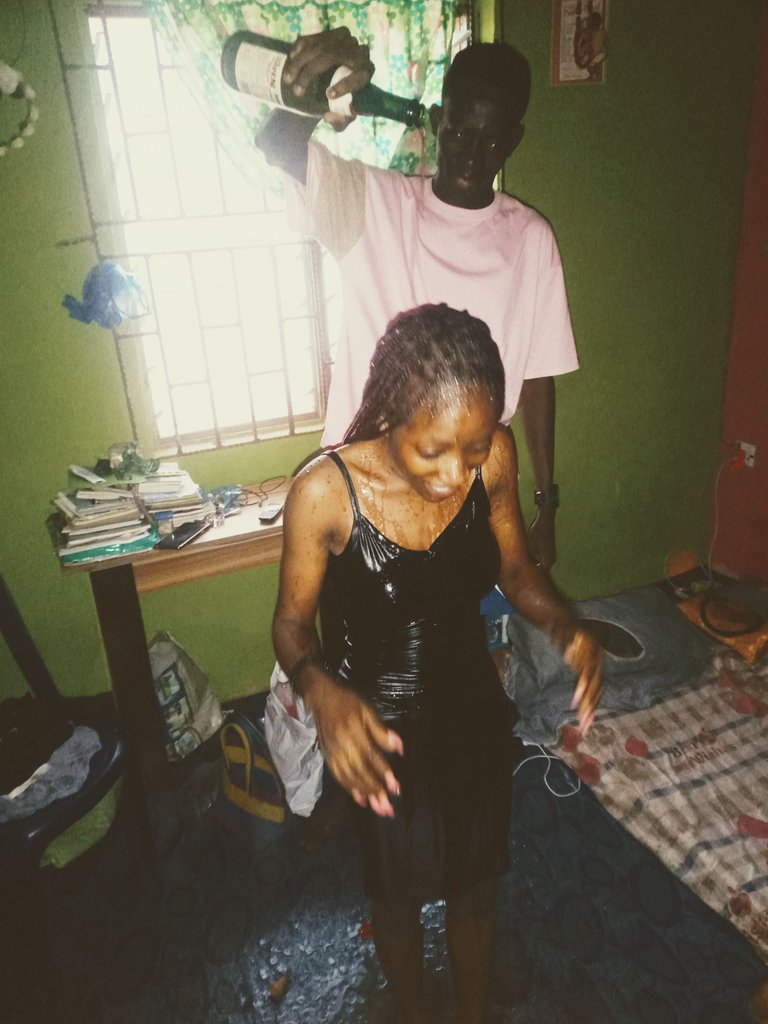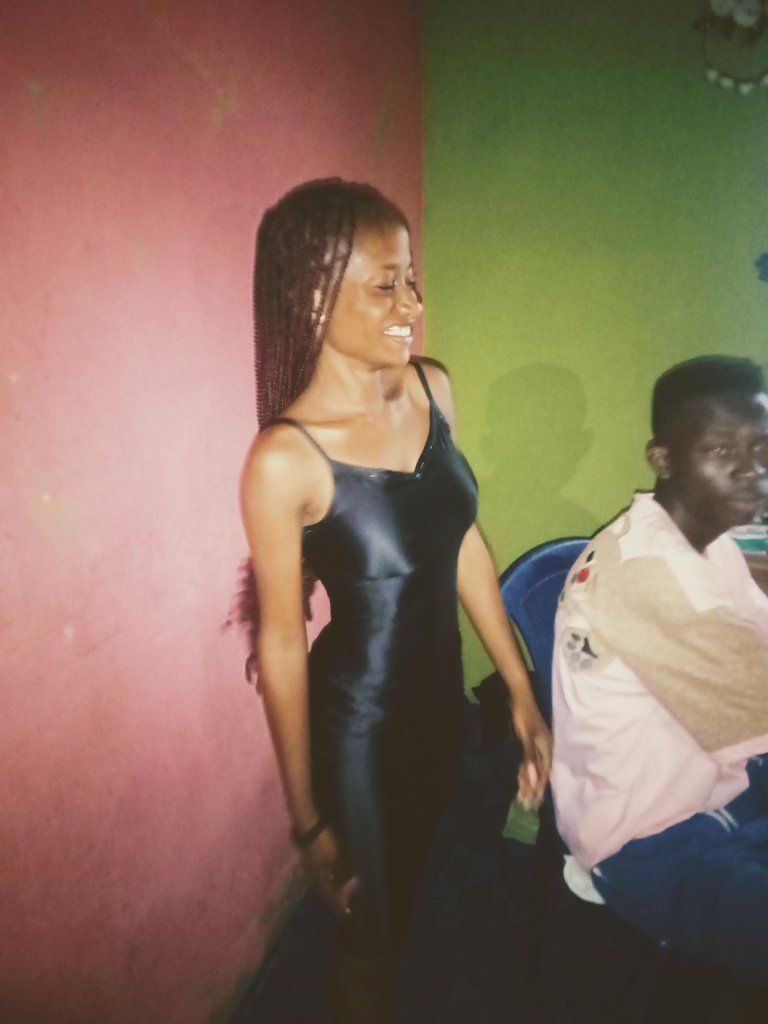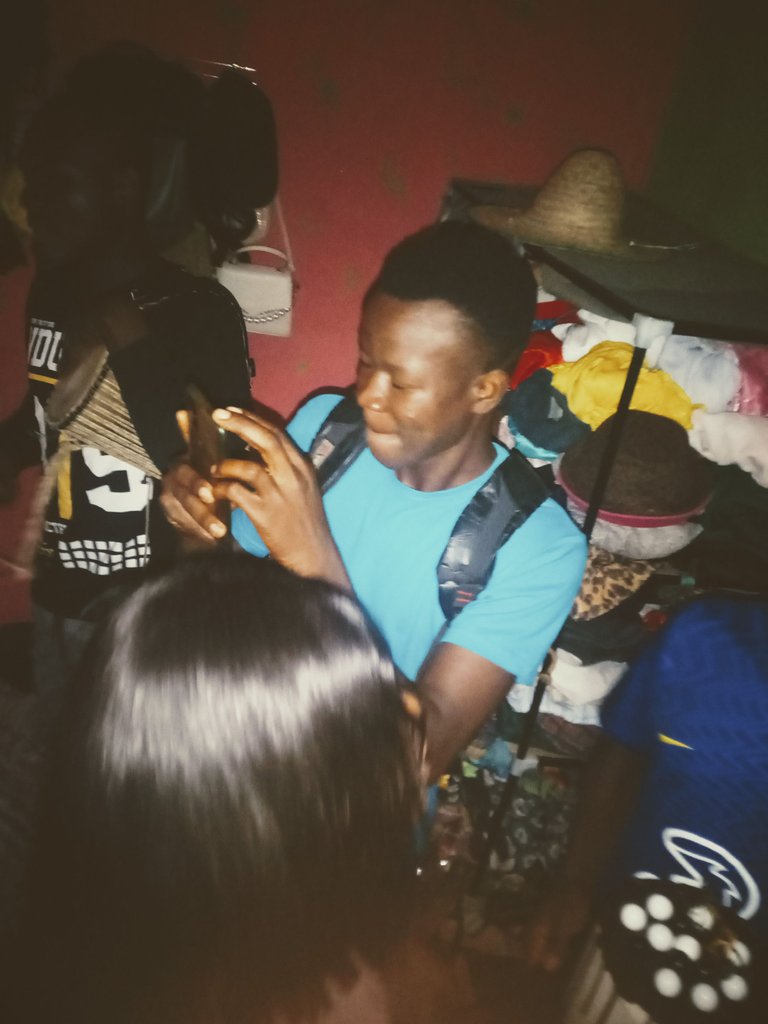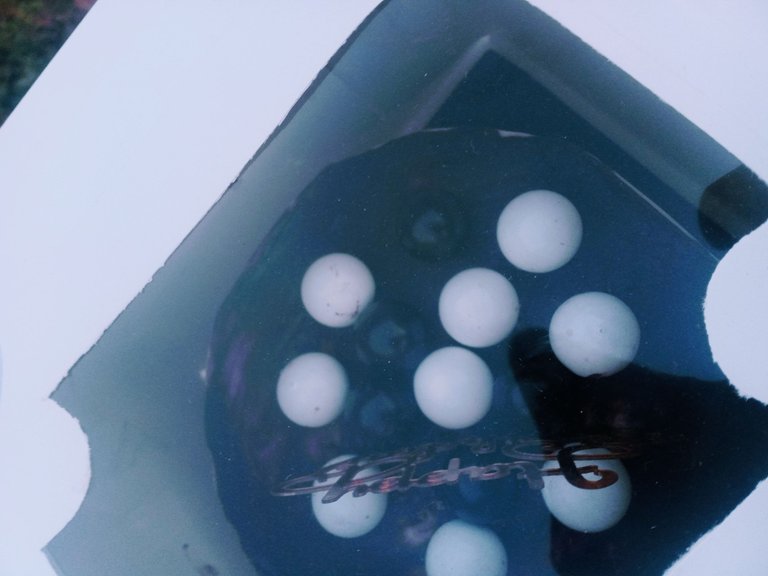 _All pictures snapped by me _
Have fun
There will be something like a mini-party later in the day,Y'all are invited,loll