It's been reported and assumed that I'm either dead or quit. I'm not dead and haven't quit Hive.
Normally I'm keeping busy in the background. There's a lot of work that goes into Hive and various projects that isn't something that can be advertised as some grand accomplishment. Mundane day to day communications, admin work of all types, writing this or that, maintaining project servers, updating this or that.
Offline I didn't achieve all that much. Closed down the central air conditioner earlier this week since its getting cold up here now and the leaves are coming down. Always best to clean out the unit and have it covered up before that happens. So reading this isn't a complete waste of time, here's how you do that:
turn off the system (this is important)
open up the housing (screws are on the top in most units)
pull out plants and whatever rodent nesting material is in there
spray coils with coil cleaner
grab a normal water hose (not the pressure washer) and rinse off
replace housing
secure tarp over unit
In the spring it'll be good to go minus another visual check for rodents. Yes, you have keep the unit clean and clear of plants and debris. No, it's not worth hiring someone else to do. Yes, anyone can do it. If you can use a screwdriver, a spray can and a hose you are skilled enough for this job.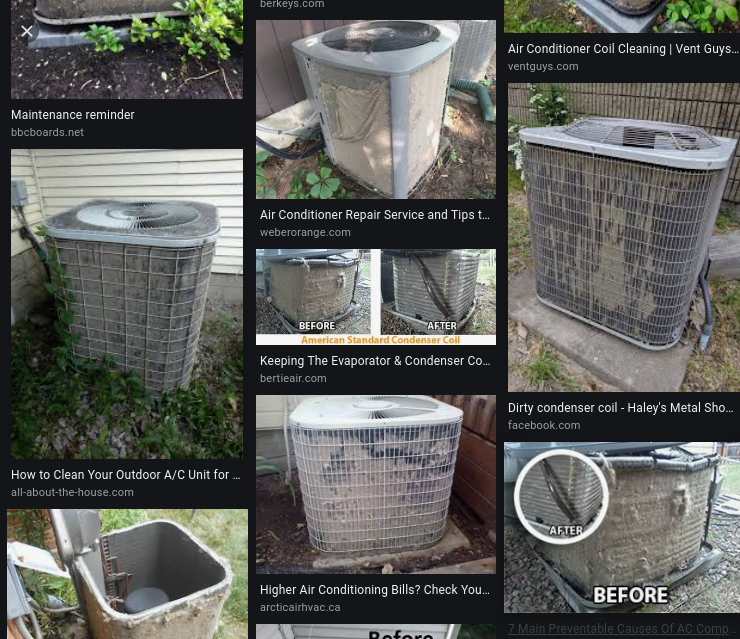 This is what a unit looks like in case you're European. Click here for picture source and various videos on this in case my instructions aren't enough for you.
As a general rule for survival, if it has coils or filters, you have to keep them clean.
So to go back to the main point: not dead yet. Real update on some progress coming up later this week. Watch this blog or @hiveio.