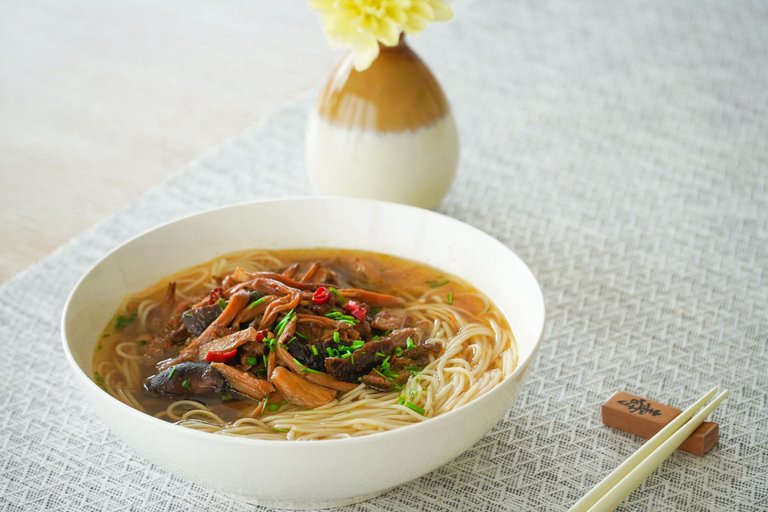 Noodle soup is comforting on such chilly days. I have loved it since I was little. It is also easy and quick to make if no time-consuming broth is involved.
I have always loved cooking too, and since the pandemic, I have spent even more time in the kitchen. I cooked some meat and shiitake yesterday evening, then the left portion was perfect as a topping for my noodle soup lunch today:


天冷,适合煮面吃。从小就爱吃面,也喜欢做吃的,自从疫情以来,花在厨房里的时间就更多了。上周末买了黄花菜,昨天晚上和香菇猪肉一起做了菜,剩下的正好作为今天中午面条的浇头: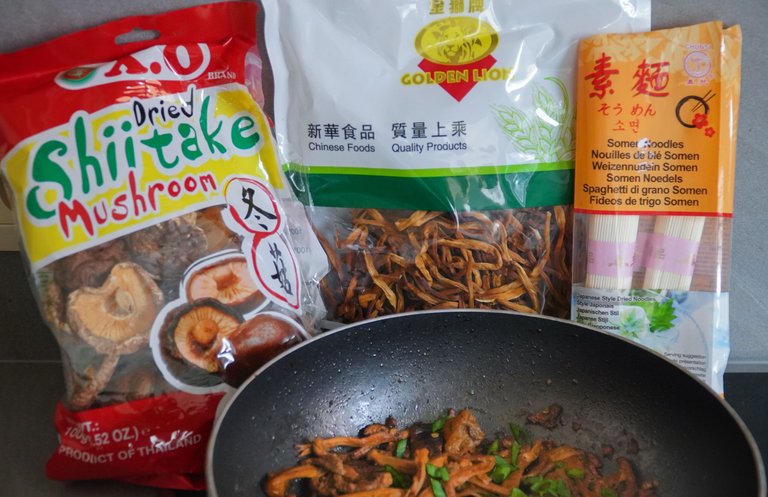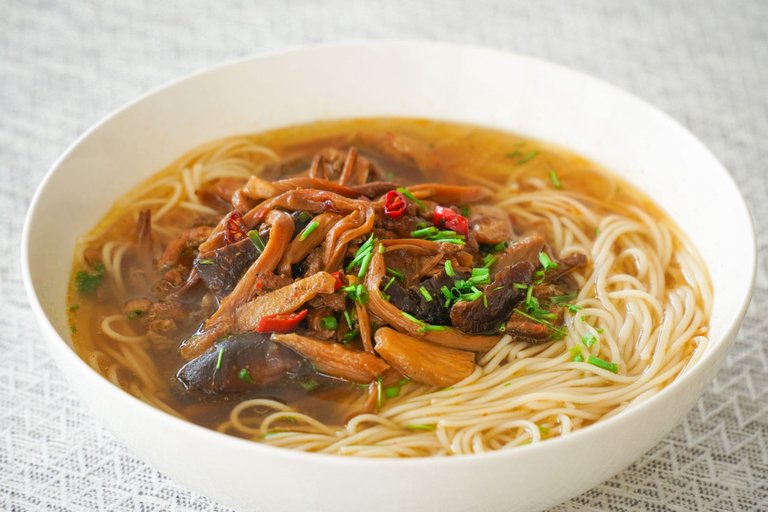 ---


Here are some more noodles I made in the past few months. I didn't strictly follow any recipe but improvised most of the time. The photos are quite self-explanatory I believe. If you are interested in making any of them but find it hard to figure out, feel free to ask me. Enjoy! =)


过去几个月的寒冬里,我每周都要吃至少三四次面条,但大部分都忘了拍照,下面贴出来一些找到的照片。这些做起来大都方便快捷,只有豚骨浓汤面的汤底比较花时间。最后那两种面来自意大利。看图片应该就明白做法了,如果你对哪种有兴趣,也欢迎问我。🙂🍜👩‍🍳


酸菜鱼汤底: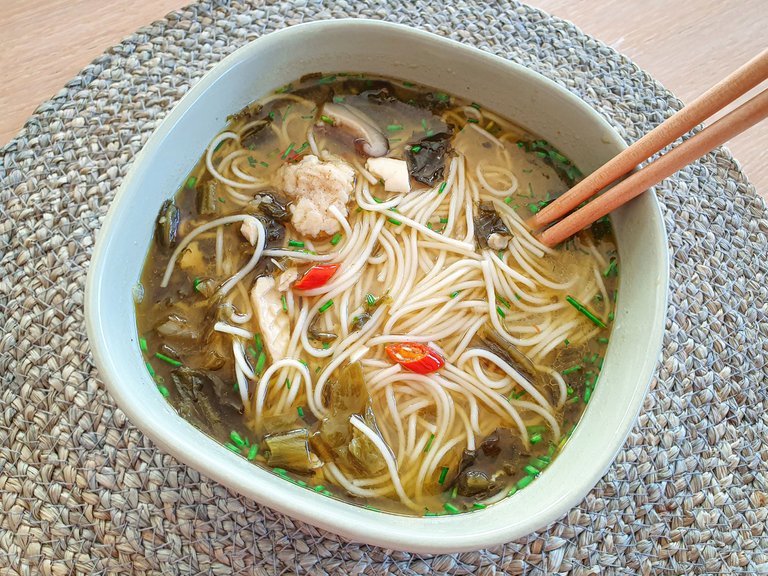 螺蛳粉面: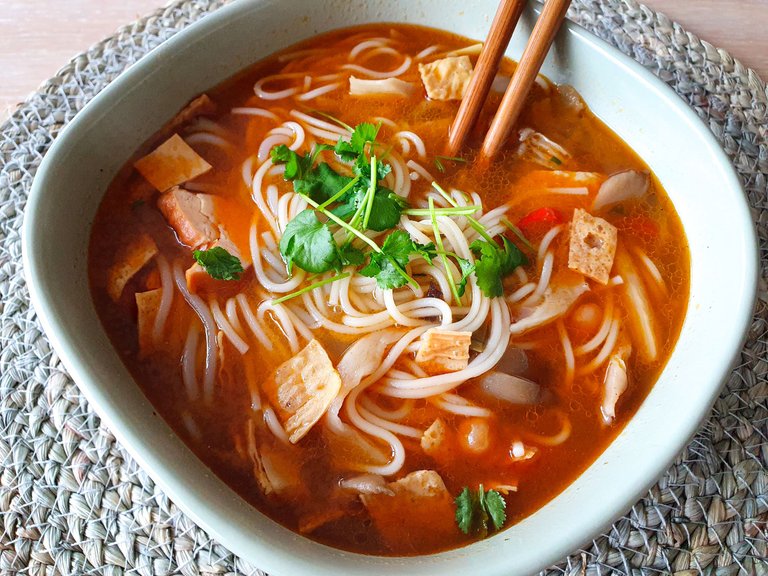 黑蒜油豚骨浓汤面: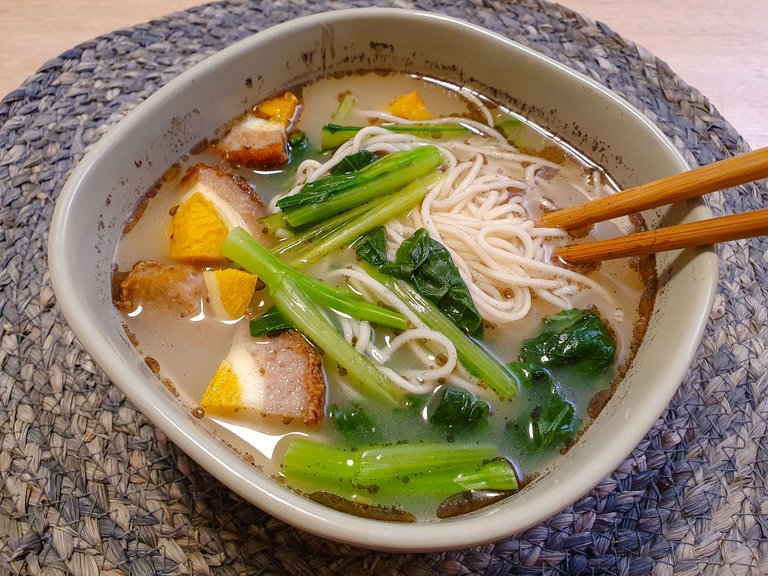 This is the black garlic oil I used for the noodles above. It's truly yummilicious! 😃 You can also make the oil at home.
这是我用的黑蒜油,很香,墙裂推荐,两星期就被我吃完了简直喝油的速度,我在亚洲超市买的,也可以自己在家做。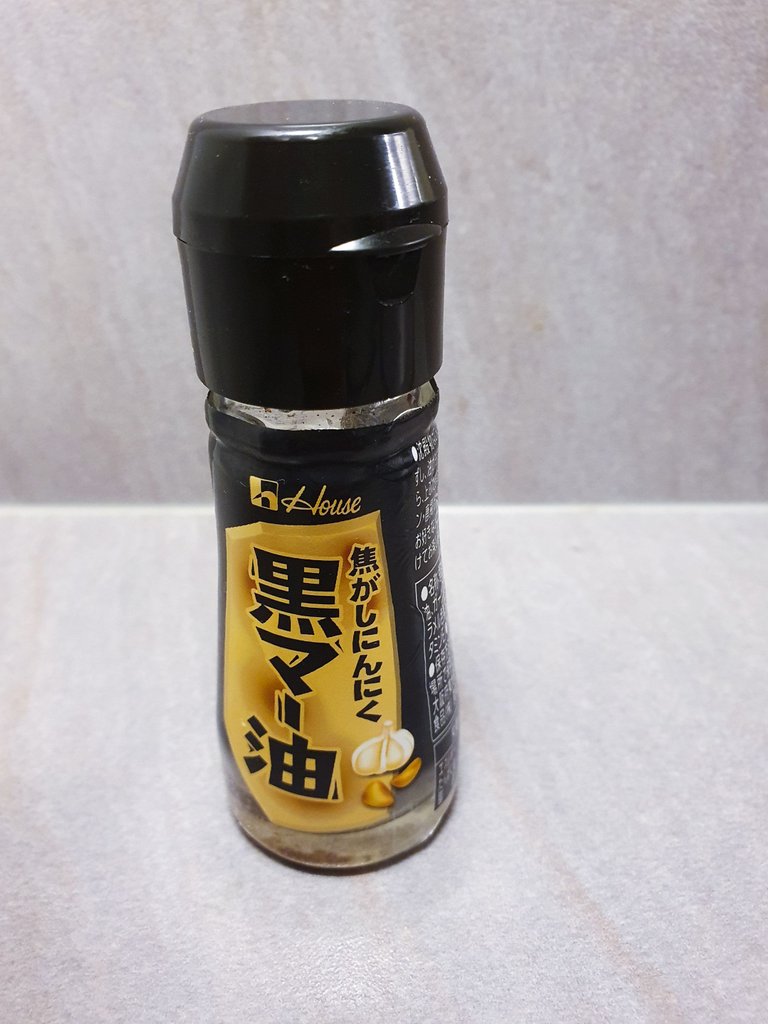 荷包蛋和蔬菜香干面: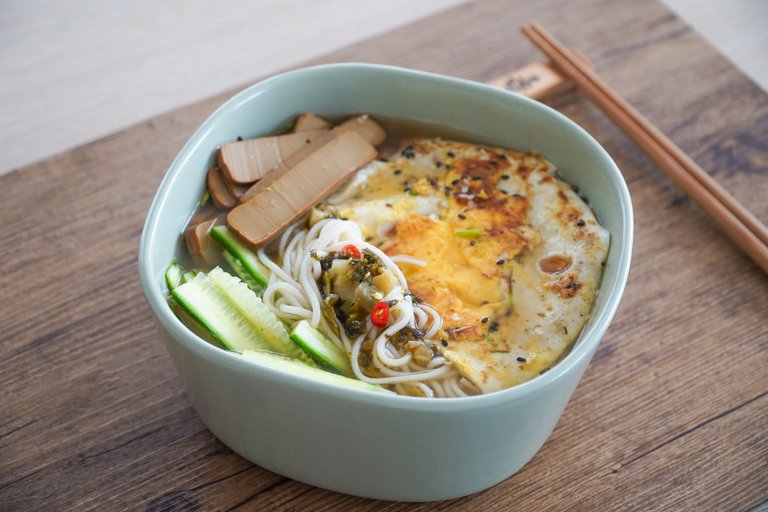 热干面: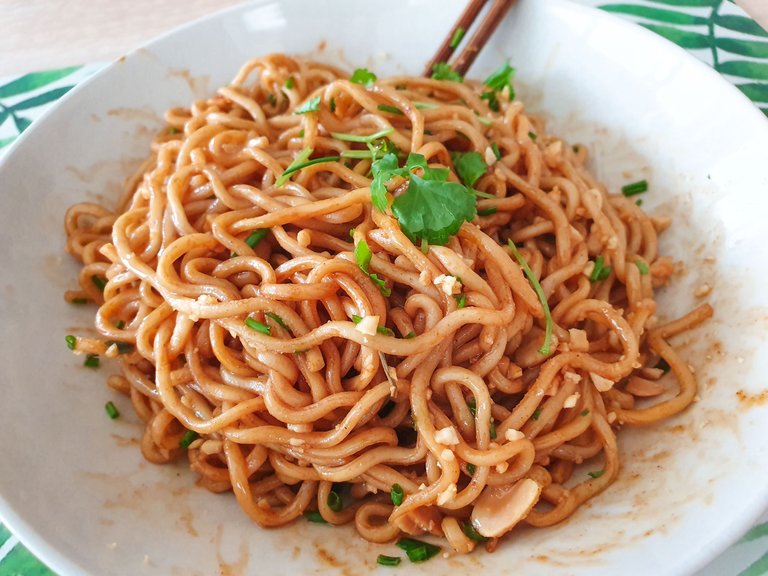 加了辣椒油更好吃也更暖和😄,哪天有空来写写几种辣油的做法: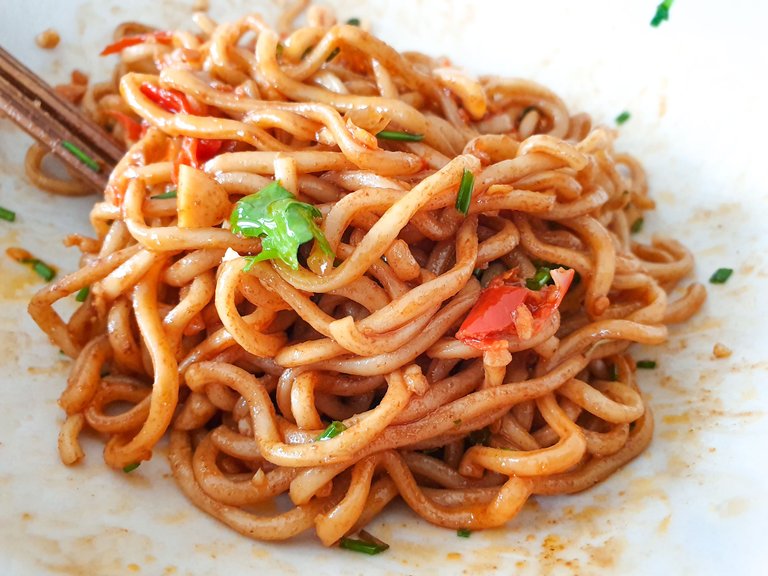 The last two are actually pasta, kind of Italian noodles? :)
A buttery garlic shrimp fettuccine and a creamy penne carbonara:
黄油蒜虾宽面: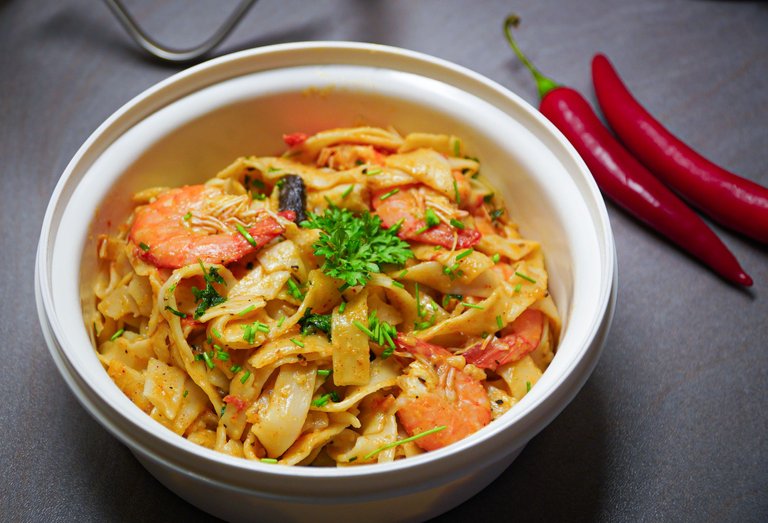 奶油培根通心粉: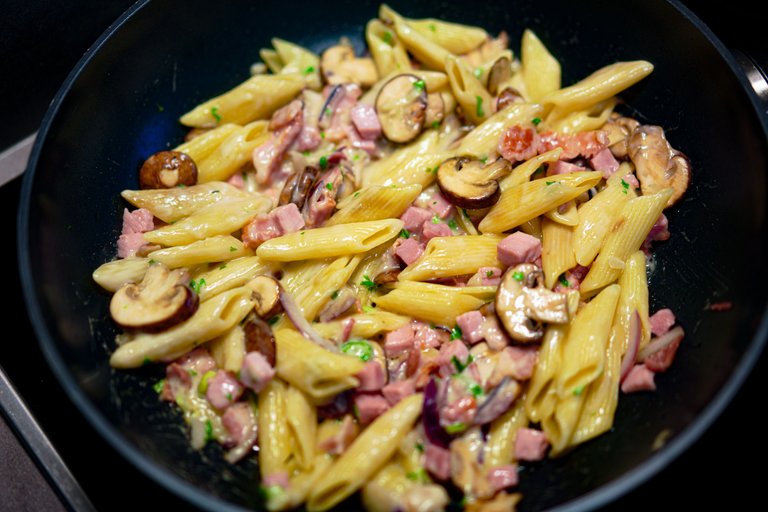 All content by @itchyfeetdonica
图文 by Donica