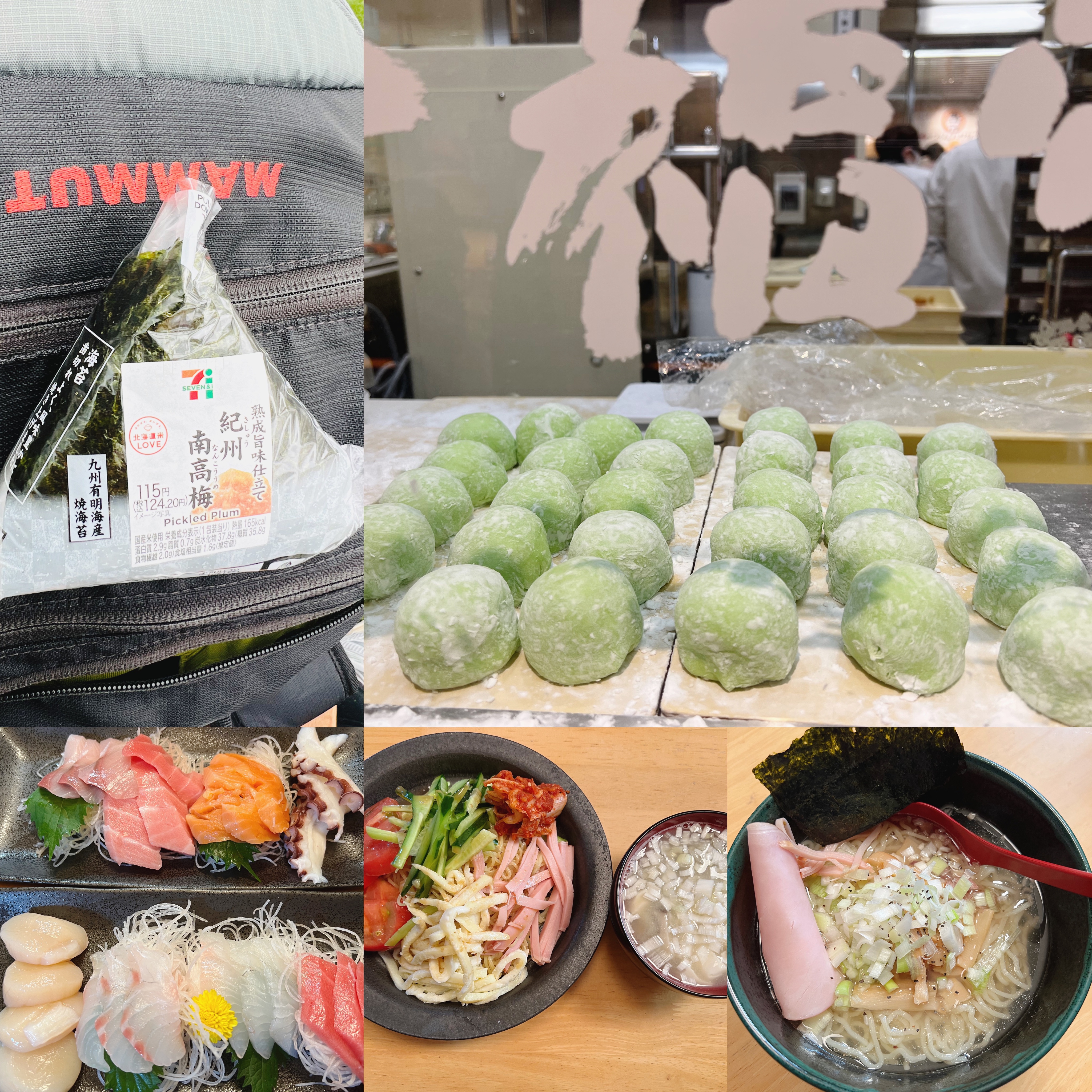 "Remembering Japanese Food Culture"
I was remembering and thinking about Japanese food culture. I always miss Japanese food culture. When I visited Japan last summer, I was very happy to enjoy watching, eating, cooking, and touching Japanese food.
In Japan, we hear sounds and noise everywhere almost all the time such as commercials, announcements, music, news, or some kind of notifications and more. Additionally, we see delicious food everywhere. I can't enjoy noise much but I enjoy food culture a lot!
I was going through my photos and remembering food I watched or ate in Japan. Food photos make me very happy.
"日本の食文化を思い出す"
日本の食文化について思い出して考えていました。いつも日本の食べ物が恋しくなります。今年の夏に日本を訪れた時、食べ物を見て、作って、食べて、触れることを楽しみました。
日本では、コマーシャル、アナウンス、音楽、ニュースやお知らせなどあらゆる音が鳴り響いています。さらに、おいしい食べ物がどこにでもあります。音はあまり好きではないですが、食べ物はとても大好きです。
日本で撮った写真を見返して、見たり食べたりした物を思い出していました。食べ物の写真を見ていると幸せになります。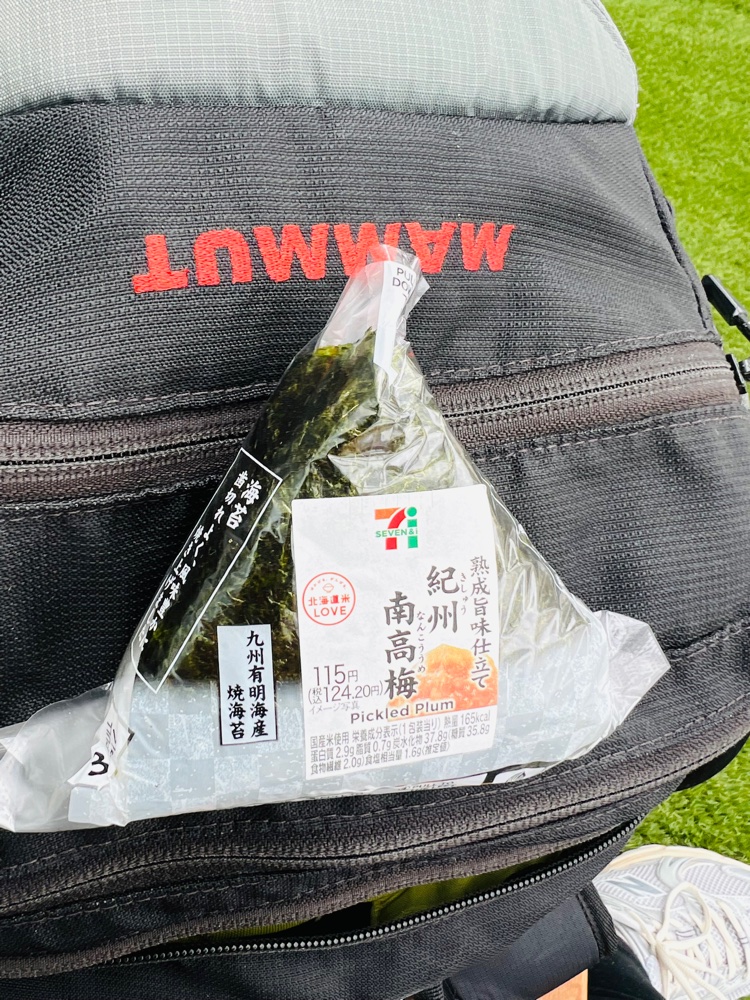 I was impressed that I had the first convenience rice ball called onigiri (おにぎり) in at least five years at the airport. I decided to eat pickled Ume onigiri in Japan.
実に5年ぶりに、コンビニのおにぎりを空港で食べました。帰国したら日本で梅おにぎりを食べようと決めていました。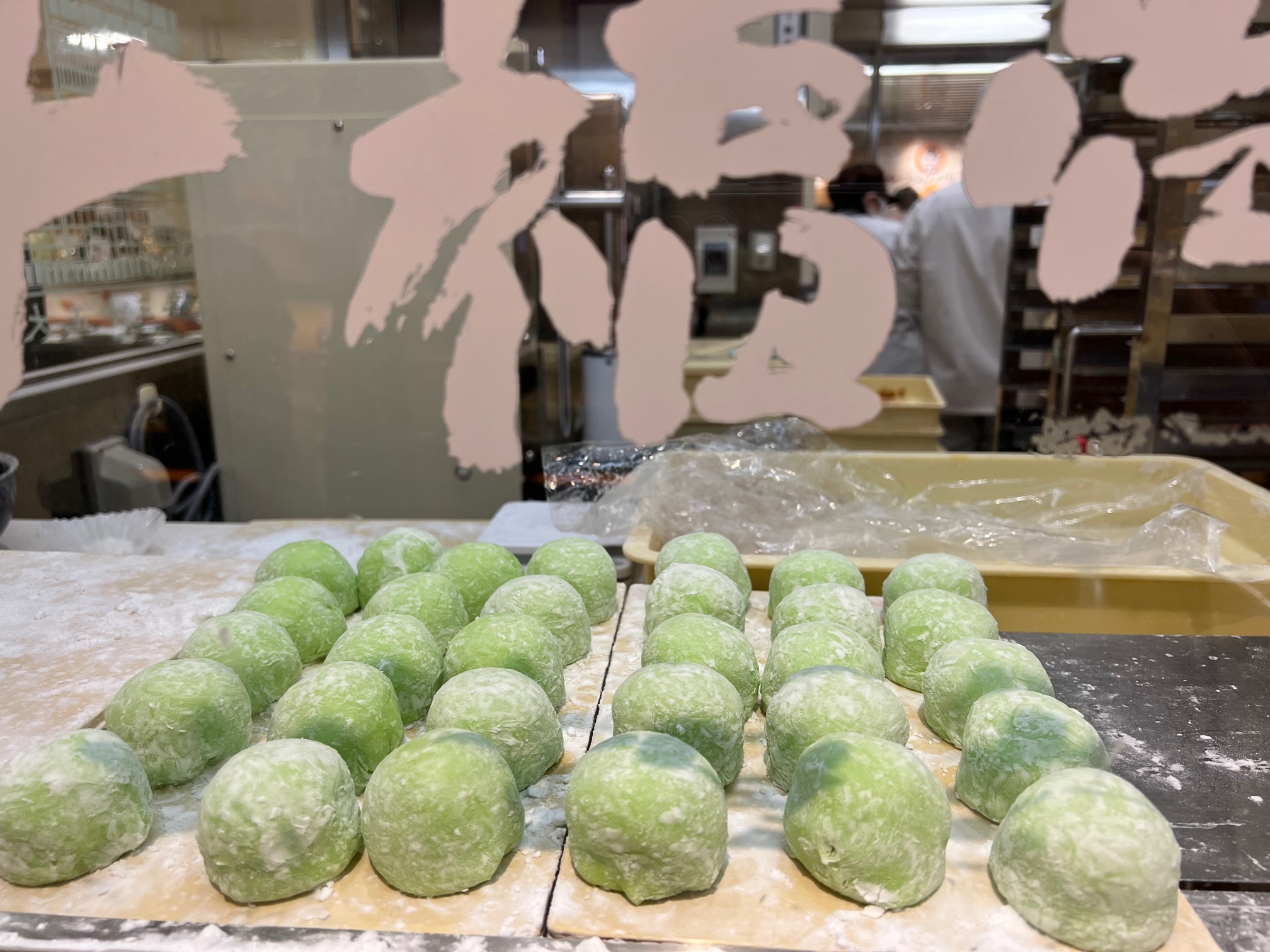 Yummy-looking mochi (dumplings) at a department store. I love watching professional mochi makers making mochi. It is an amazing art form.
デパートの美味しそうな餅です。わたしはプロのもち職人が餅を作る姿を見るのが好きです。素晴らしいアート作品です。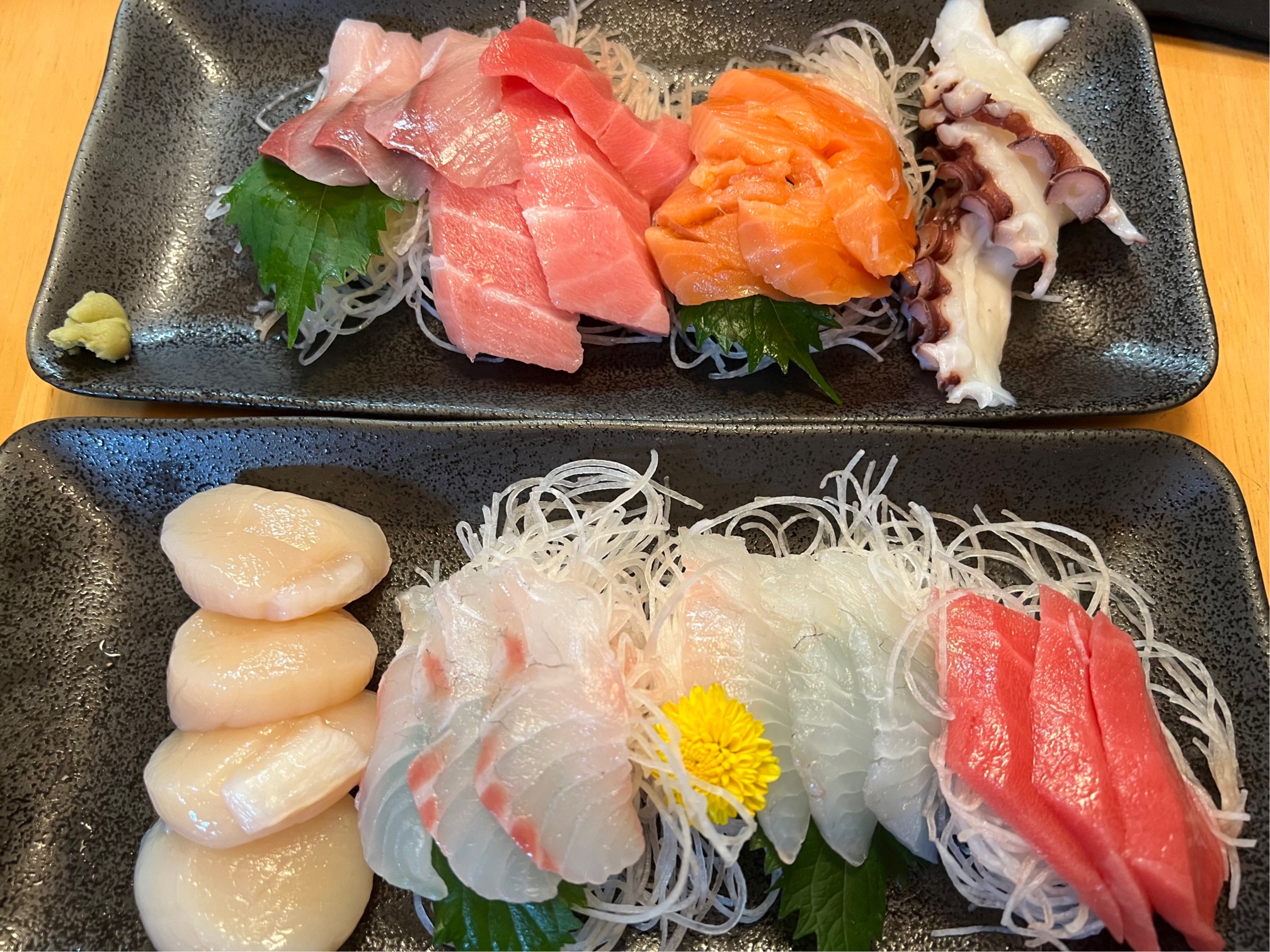 Beautiful sashimi (raw fish) from a department store. I just moved them to a dish. They look very delicious even though they are from a store.
デパートで購入した刺身です。お皿に盛り付けただけですが、とても美味しそうに見えます。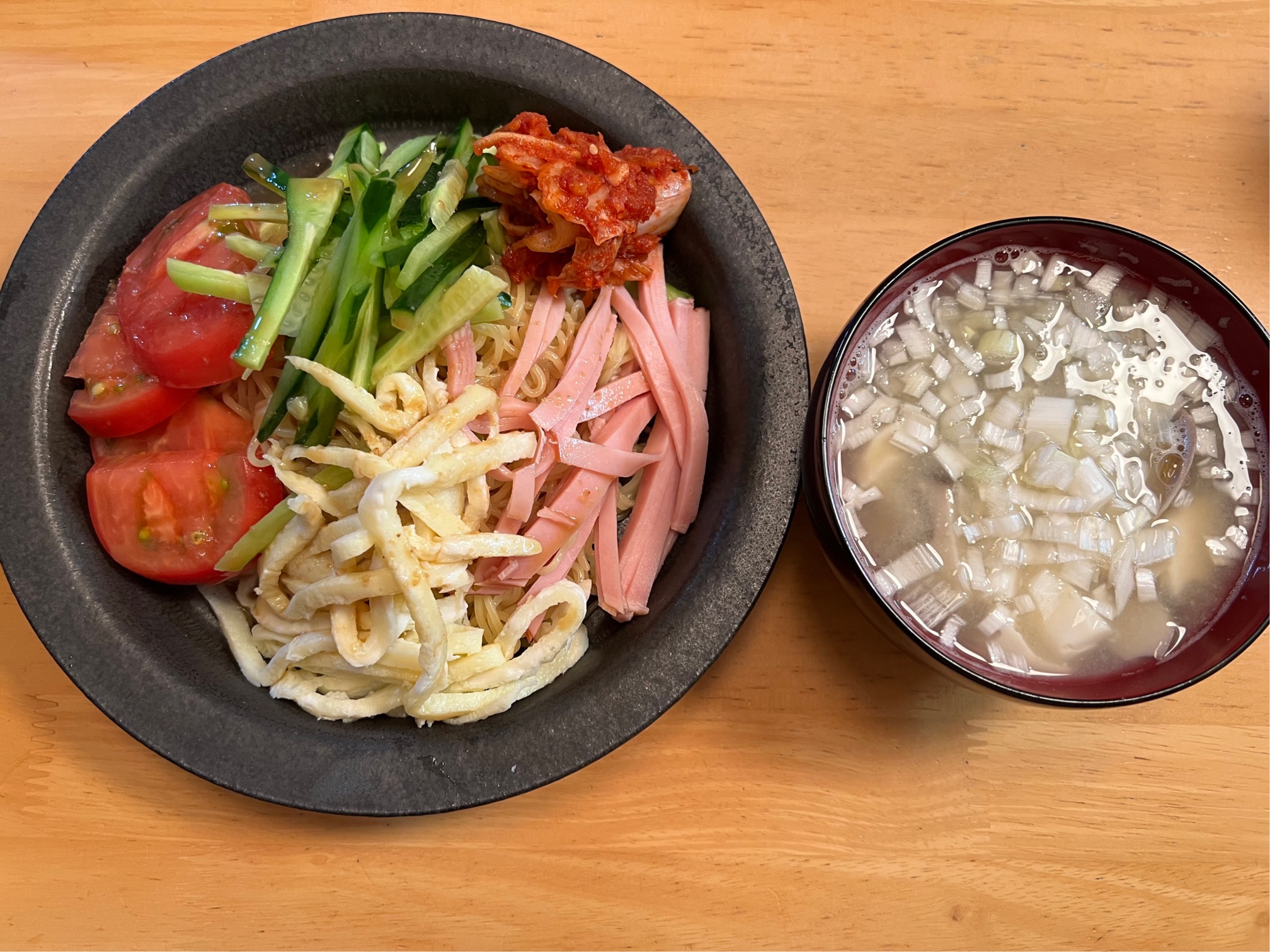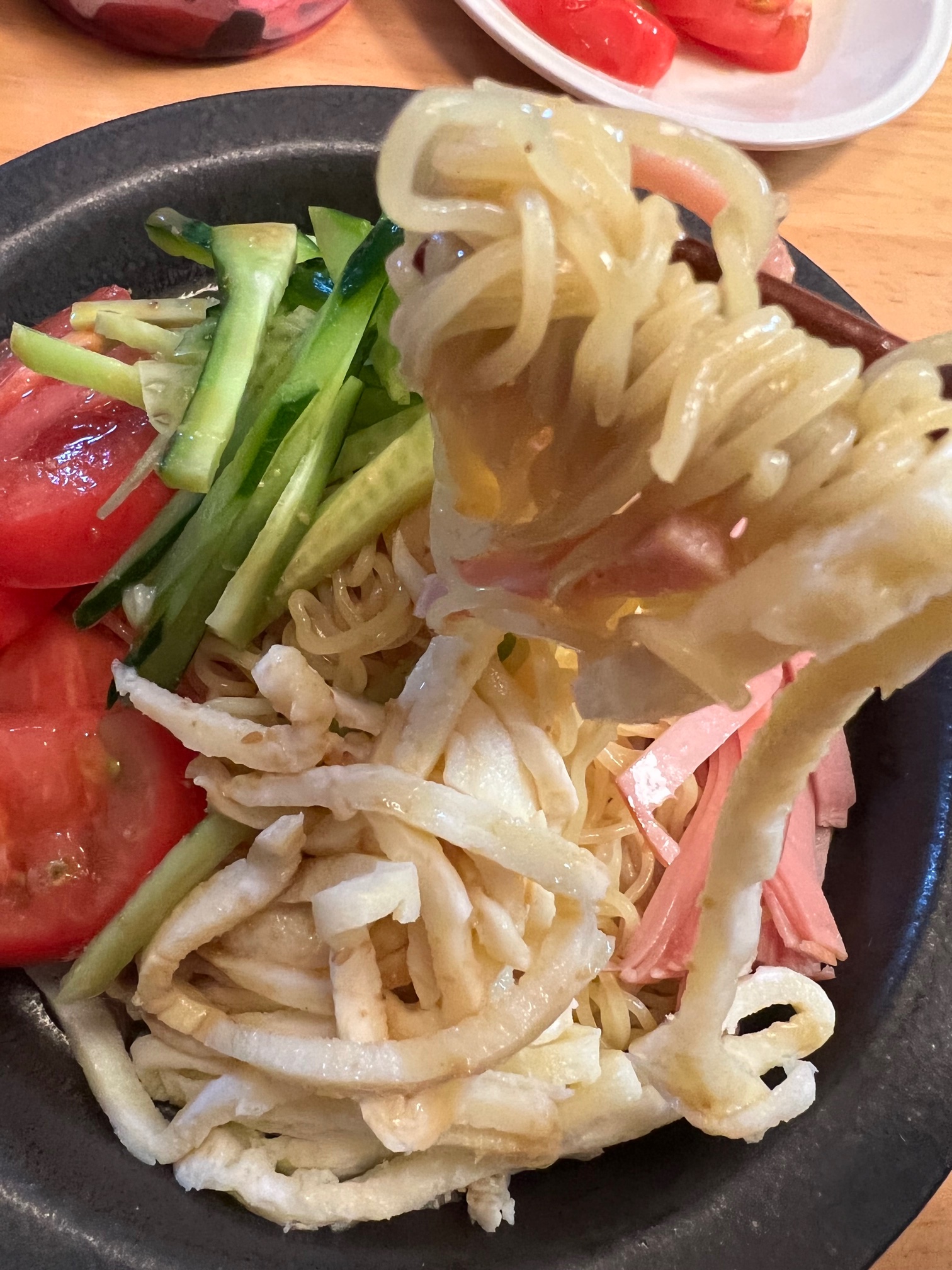 This is homemade tsukemen (dipping noodles) in which I used ham, kimchi, cucumbers, tomatoes, and eggs with miso soup. Cucumbers and tomatoes were from my mother's garden.
家で作ったつけ麺と味噌汁。ハム、キムチ、きゅうり、トマトと卵をトッピングしました。きゅうりとトマトは母の庭でとれたものです。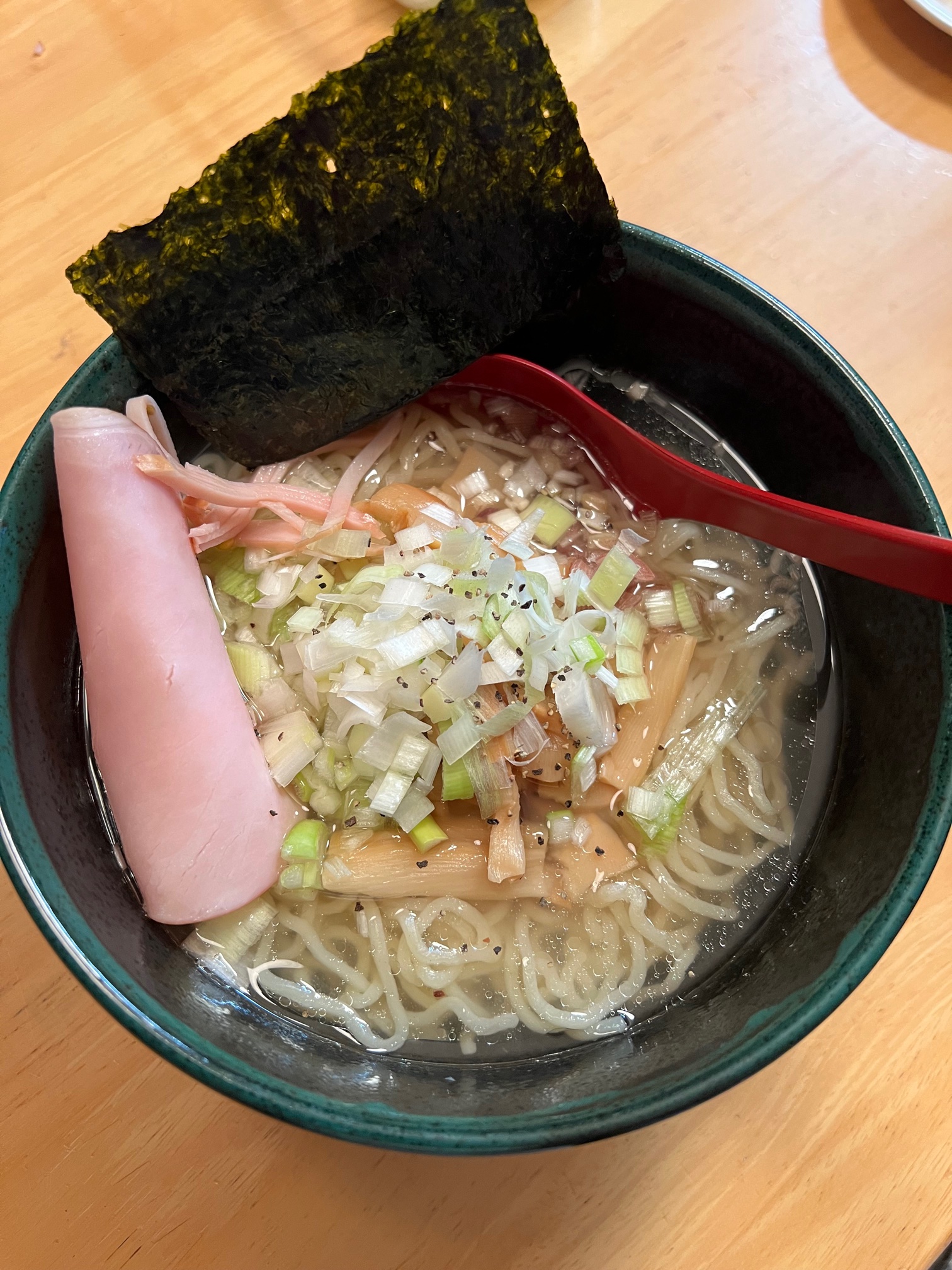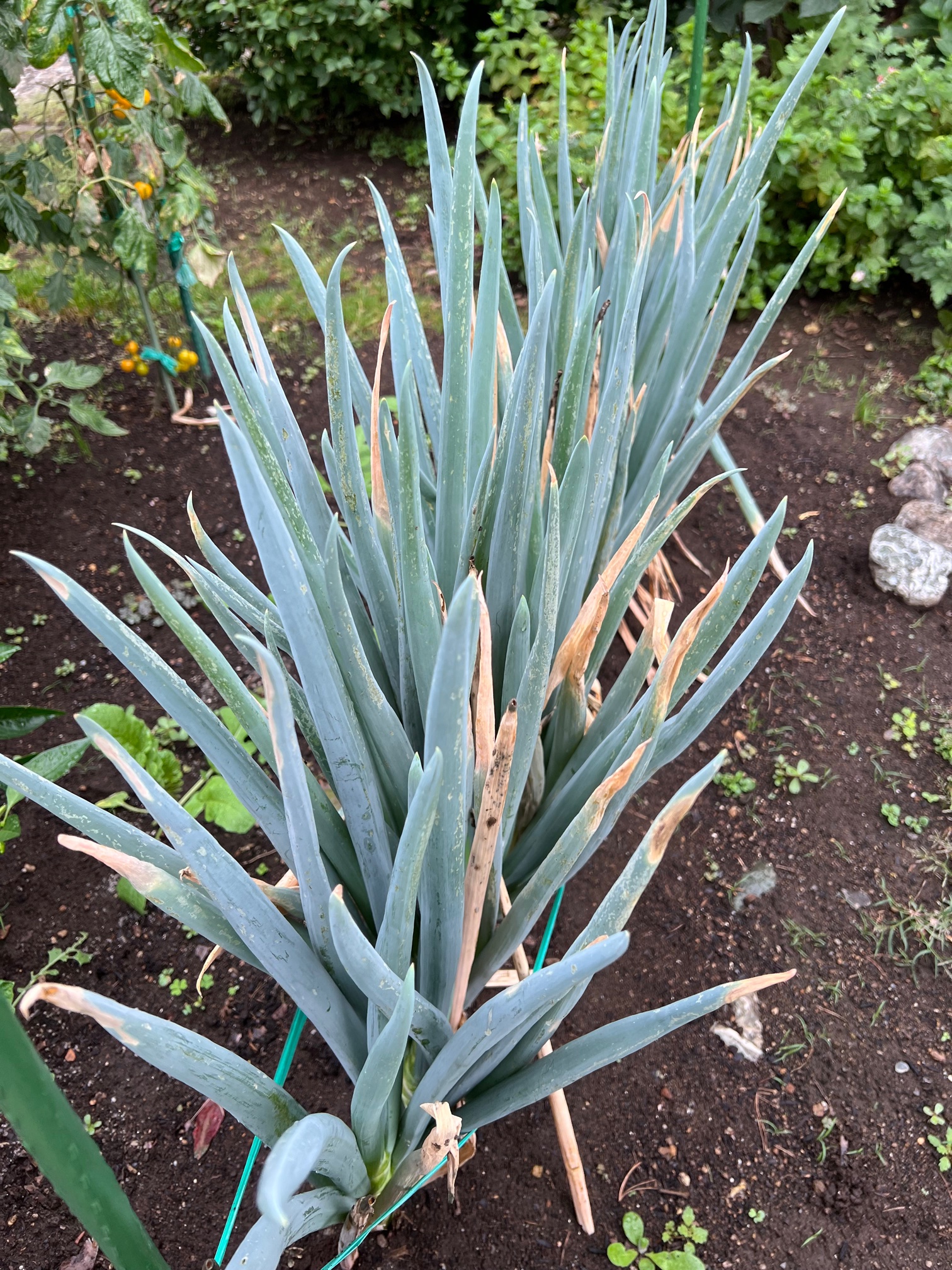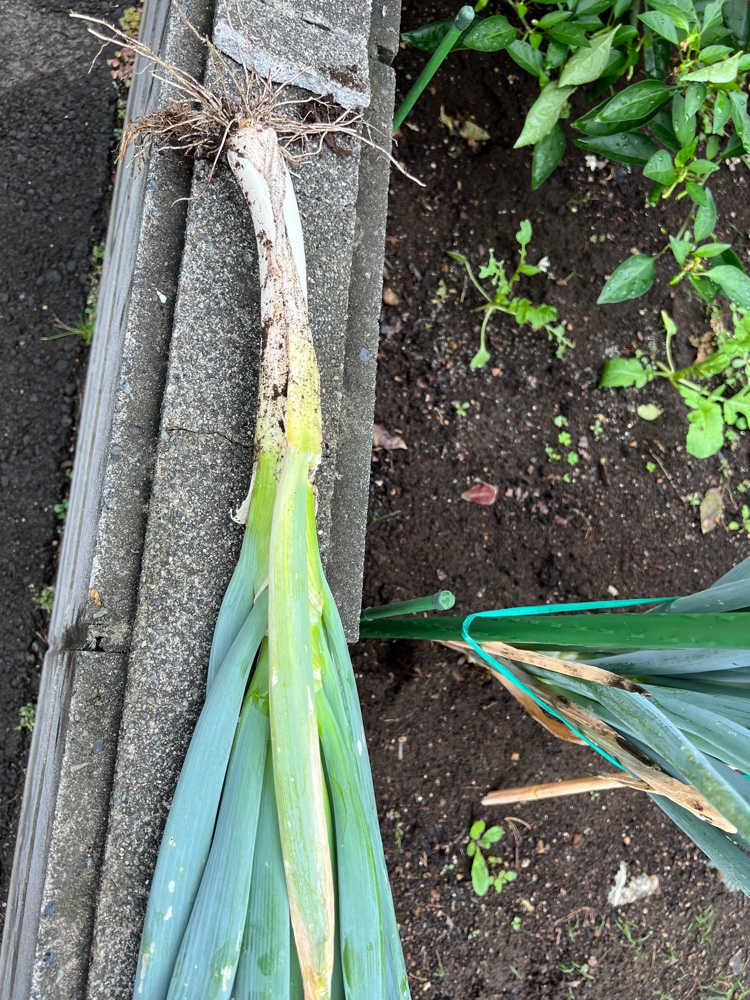 This is also handmade ramen noodles. It is salt flavour. Negi (Japanese green onions) are from my mother's garden as well. This negi is very delicious! I like to pull fresh negi and pick it!
これも家で作った塩ラーメンです。ネギは母の庭でとれたものです。このネギはとてもおいしいです。ネギを引き抜くのはのとても楽しいです。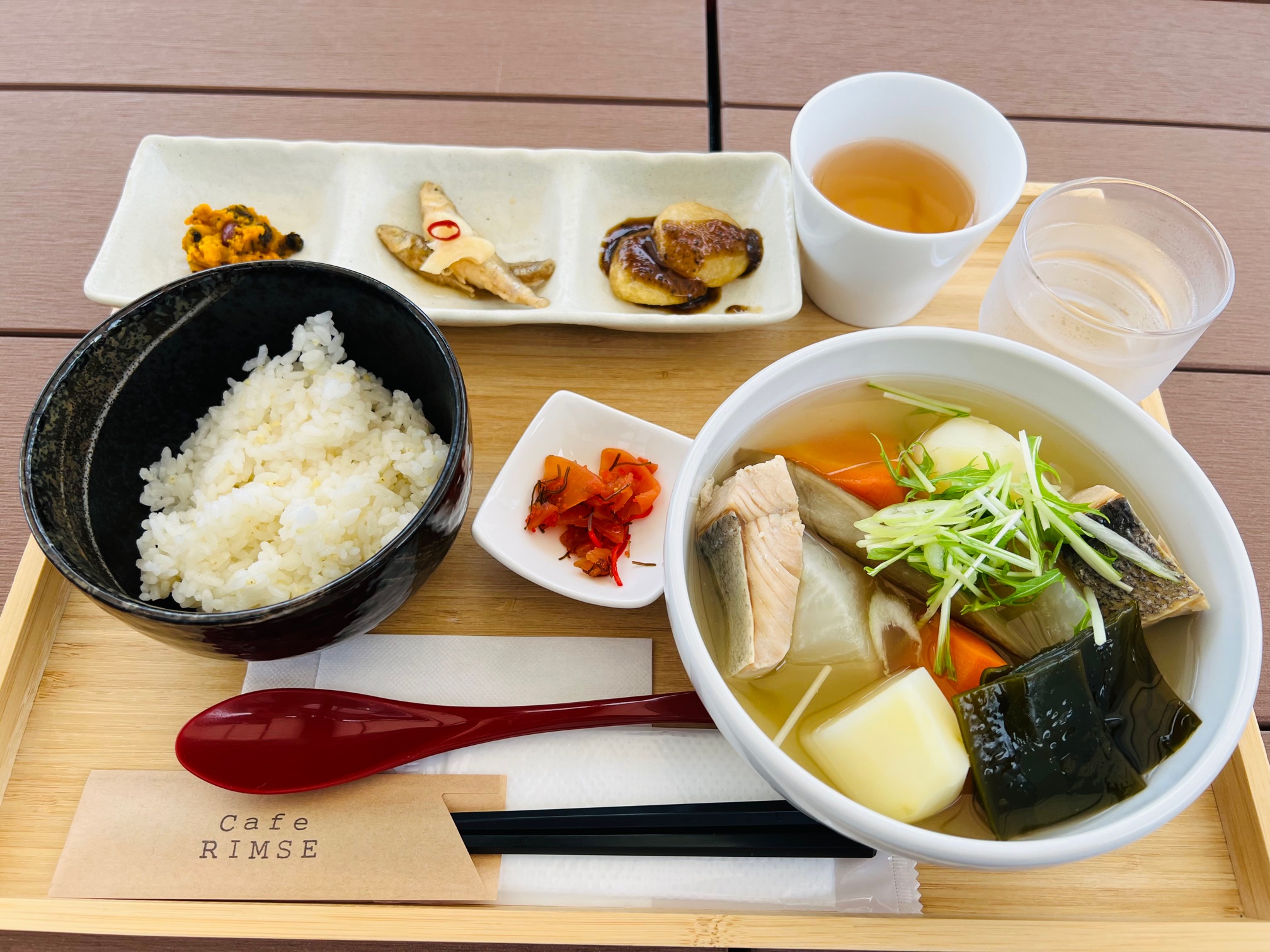 This meal is a traditional Japanese Indigenous Ainu food at Upopoy, Shiraoi, Hokkaido. It was awesome. If you want to know more, read the link below.
これは白老のウポポイで食べたアイヌの伝統的な食事です。おいしい!!詳しくは下のリンクをどうぞ。
About Upopoy ウポポイについてはコチラ : https://hive.blog/hive-105425/@koto-art/experiencing-ainu-culture-at-upopoy-shiraoi-hokkaido-japan-english-and-japanese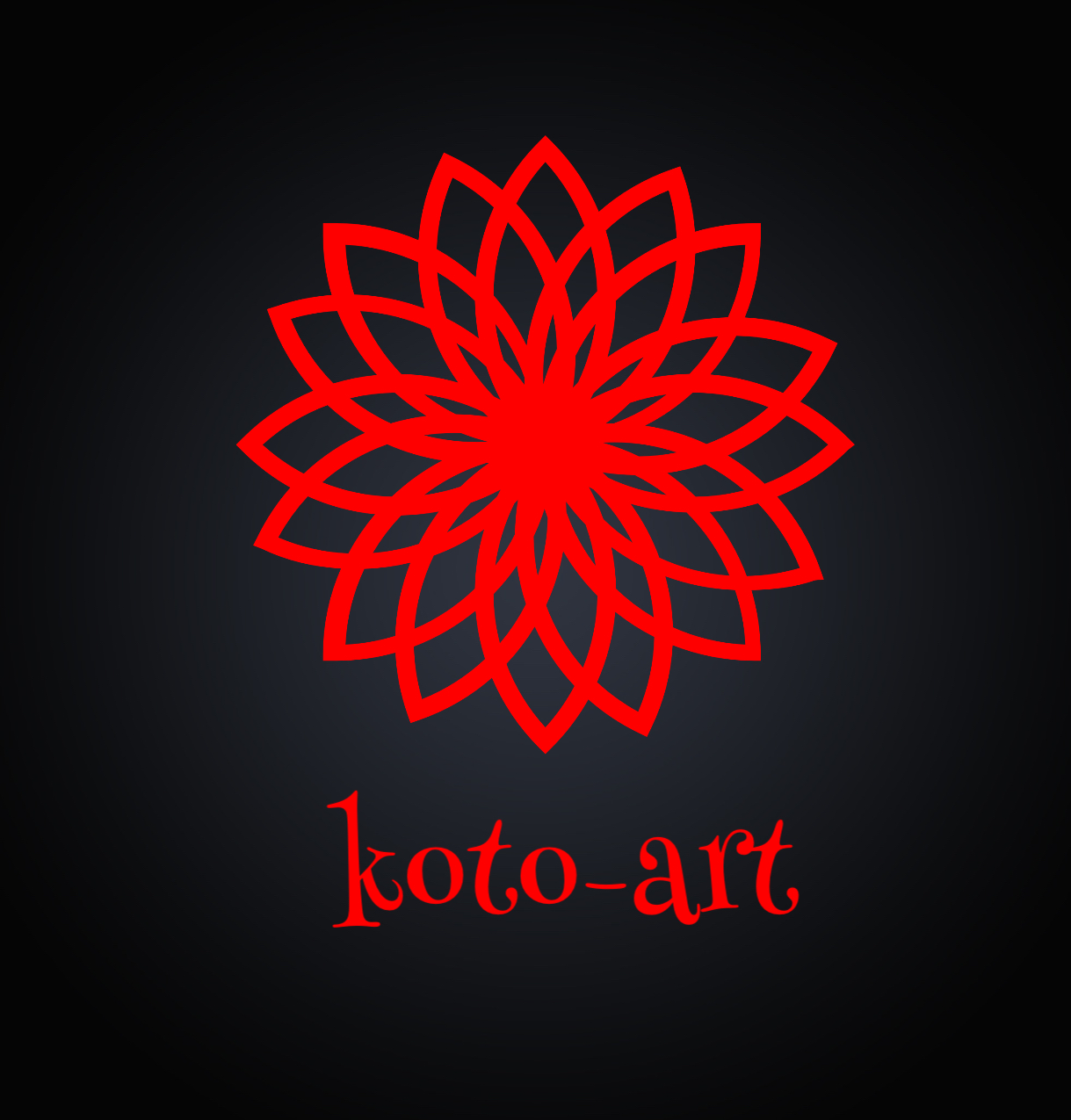 My Site: https://koto-art.wixsite.com/mysite-1/home