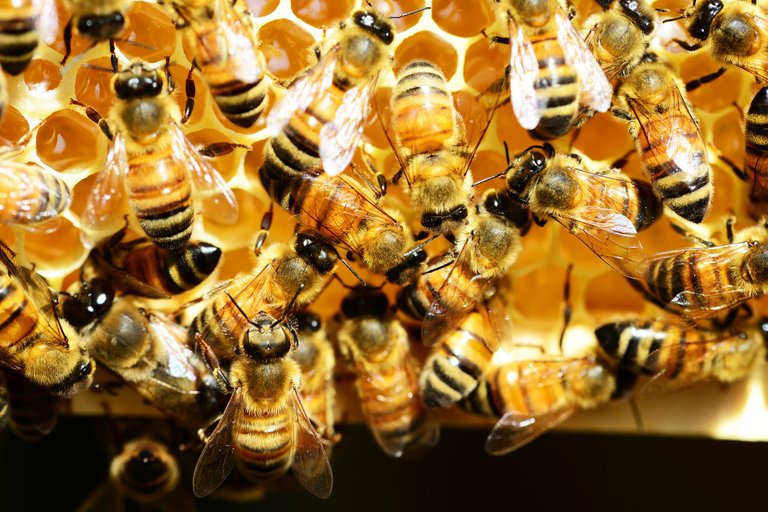 Keeping On Going On
I have been on Hive for a few months now. It's not always been a smooth ride. At first I was really enthusiastic, once I had worked out the basics, and had earned, or had delegated to me, enough HP to interact. In fact that was the biggest hurdle when I first started. I nearly gave up straight away.
At the beginning I was really on a roll and would post and interact everyday. I was trying to follow a system I read about on how to do well on the blockchain, the 5-500-5000 system, which is 5 posts or comments a day, leading to 500 followers, leading to 5000 HP. I realised it was an achievable system, even if it might take me a long time to get to the 500 followers and 5000 HP, I could see that the 5 posts a day, or more like one post and 4 comments, seemed quite easy.
But then I went away on holiday and got completely distracted and just couldn't get back into the swing of things. I was also finding it hard to get any interaction on my posts. When you first join there is a lot of support to try and encourage newbies to stay, but once that ends you're on your own. I also found it really difficult to come up with a post everyday. So I guess I got discouraged. I made a few attempts at getting going again but I just couldn't get myself enthused. But it looks like I've managed to crawl out of that hole again.
Magic Money?
So now I'm looking at my goals on Hive. I had no idea that Hive had anything to do with crypto currency when I joined via Ecency. I thought it was just a cool place to blog and interact. In fact I had always associated crypto with scams. So the crypto element never really figured much in my thinking. I think the big problem with crypto is that I don't understand it. I watched a film on Netflix yesterday about bitcoin. The narrator gave an explanation of how crypto works, but I was lost after the first couple of sentences. Especially when she started talking about mining it! My head hurt! I'm just too old and thick to grasp how you can magic money out of a computer.
However there are many things in the modern world that I don't understand but use regularly, including this smart phone I'm writing this post on. So perhaps understanding it isn't that important. I assume that mining on Hive has something to do with all of its members interacting on the blockchain, but I don't know if that's the case or how it works.
I'm still not sure if crypto, Hive in particular, is a real currency. It could be that I put a lot of time and effort into posting and interacting and make zero money at the end of it. Thankfully I haven't spent any hard cash on it so the risk is small. I think about it a little like monopoly money.
However I am going to try to focus a bit more on making Hive. I know that there will be days when I have nothing to post about or will be too busy to spend time on here. So I've decided to invest some of the little amount of Hive that I possess. I've realised that I can make more by delegating some of my HP, and as I'm not planning on withdrawing any for a long while, it makes sense to invest most of my HBD into savings and earn interest on it. Not that I understand that either!
Optimistically Sceptical
At this point in time I remain optimistically sceptical about crypto currency. It would be nice if I could make some money on here that can be used in the real world. I've been unable to work for years which means my wife has to work too many hours a week to keep our head above water. I had hoped she would have been able to have reduced the hours she works at our time of life. So anything that I can make here will be worth having. Even if it just pays for the odd treat such as a holiday away. Another river cruise would be nice.