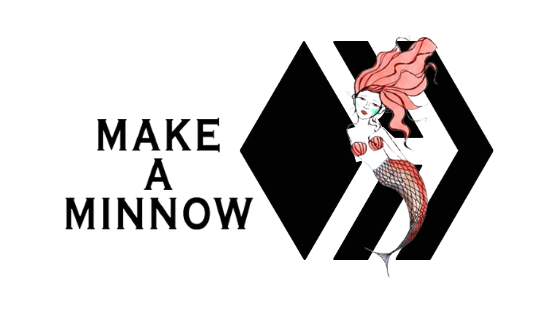 Welcome to the Make a Minnow #6 contest on Hive!
This is the nomination post!
---
We are back with another round of the Make a Minnow (MaM) contest on Hive.
This initiative awards a minnow who creates quality content and supports fellow content creators by giving them a delegation prize as a reward for their effort! Giving our minnows increased curation influence benefits the entire Hive ecosystem and should be considered a great honor.
We also want you to tag your friends and ask them to nominate someone too.
---
The prizes for this round:
Contest details and Rules
1.- The nomination round lasts one week.
2.- The contest is open for public nomination. Any personal account with less than 10,000 HP that adheres to PAL values is eligible for nomination. (Community/group/bot accounts are not eligible for nomination).
3.- The nominator must be a member of PAL/MSP by joining the discord server of PALNet in good standing with the communty, delegating at least 10 HP to the @minnowsupport account. You can easily delegate 10HP to @minnowsupport using hivesigner here
4.- Only one nomination per user is allow. You can also tag a maximum of 2 more friends to motivate them to participate.
5.- Nominations may include a link to a post in support of the nomination. Such posts help the Founders decide the winners.
6.- The top five nominees, ranked by number of nominations, will be considered by the MSP Make a Minnow Founders. The Founders will decide the winner from the nominees in a private ranked choice vote.
How to nominate
Please make a top-level comment on this post (meaning a direct reply to the post and not another commenter)!
Please use the format:
Organizers will then reply, confirming whether or not your nomination is valid. If you have made a post supporting your nomination, then link it in your nomination comment.
Tag your friends
There are spot prizes of SBI if you tag your friends and ask them to nominate somebody too. Something like this:
@frienda and @friendb can you nominate somebody too?
We trust you will nominate carefully with the PAL (Peace, Abundance and Liberty) values in mind! Best of luck to all nominees!
Thank you @eturnerx, @minnowsupport and @theycallmedan for making this possible!
Thank you all for participating! We will be posting some new news on upcoming changes to Make a Minnow soon so stay tuned!
With love,
@victoriabsb and @angelica7