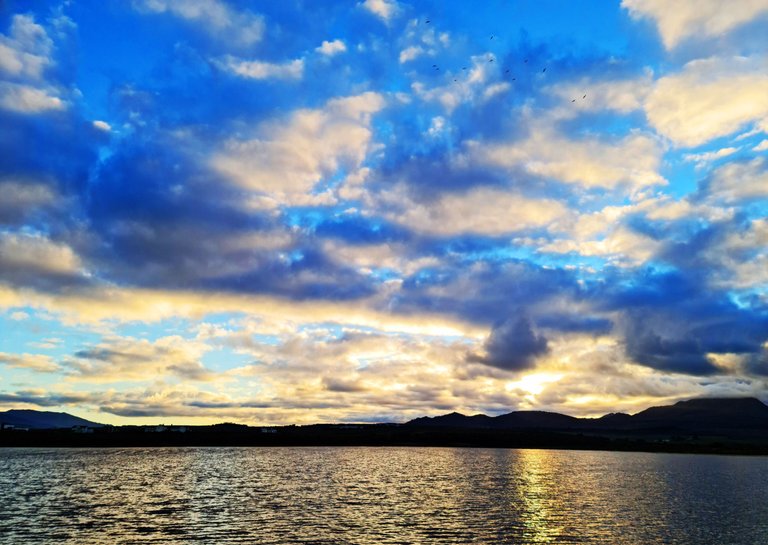 "Change is as good as a holiday - or so they say. I suppose for the most part, I agree with that statement – especially when things in a person's life have become dull or stagnant… but change can also be scary and overwhelming in certain circumstances – something which I think every single one of us has been faced with over this last year. I mean Covid has literally changed everything for all of us! Yes, sure – there is still plenty positive around, but I do have to say that I have noticed that there are a lot more people voicing and expressing their struggle to cope with things in general – be it physical or mundane day to day activities or emotional and mental stability… whichever, there seems to be a rise.
Personally, I have also gone through quite a whirlwind of late too so I am not in any way removed from the above statement. I have taken time out for me – and quite a bit of it too. Some people may have thought I had fallen off the face of the earth as I have literally been completely absent on ALL social media platforms, discord etc. but I simply put my focus where I realised it needed to be and exercised enormous patience with myself as I navigated (and continue to)my way through each day.
Removing all the "clutter" and "noise" in my every day has allowed me plenty of time for contemplation. Admittedly, I tossed around the idea of walking away from everything "online" permanently, but soon realised that this would be a permanent decision based around a temporary situation – so, I decided against it and made the call to just do things at a pace which I am comfortable with.
One of those things is the Lifestyle Lounge Community. I stepped back onto the discord server a little earlier today for the first time in almost two months and honestly, it felt good to say "HI" in the general room, be it quiet at the time. I have given some thought to getting back into the swing of things in that space and today I decided that the time for thinking about it has run it's course and the time for "doing" has arrived… and I am looking forward to whatever that may bring my way – only… this time, I am going to do things a little differently… This time, I am simply sliding on my rose tinted glasses – wear a smile and move forward with a positive mindset completely ignoring any and all negativity and toxicity which may attempt to make it's way anywhere near me. I simply wont entertain it anymore, not in any way, shape or form. Rainbows and roses moving forward and anybody who has an issue with that, can tell someone else… I am not interested – because "those who matter don't mind and those who mind don't matter" – simple as that!
So, speaking of change – I have made some minor edits to the kind of content which is welcomed on the Lifestyle Lounge community feed. One such change is probably going to rub some people the wrong way, but fortunately – that has nothing to do with me. I have decided that "single snap photos" are now welcomed on our community feed – it IS a lifestyle feed after all! People are under enough pressure in the world now as it is and perhaps they don't have the emotional or mental capacity to write a 500 word post every time they want to share something with their followers and the Hive community in general. The ONLY request I made is that there are at least 100 words attached to the snap shot shared which relatively pertain to the snap and/or the thoughts and moment surrounding it – I think that is fair enough… I mean, let's be honest… there is worse crud floating down the "new" feed and besides, voting content is the voters personal decision – nobody is forced to vote anything and to my mind, that is about as complicated as it gets. I have updated the content details on the community home page as well as in the discord server – so feel free to take a squizz there.
I think this is a change that IS as good as a holiday – and something which MANY people will probably be thrilled to make use of – well, I hope so anyway – and if not, that's fine too! So, on that note… Happy Sunday peeps! Make it a good one! xxx
❤❤❤
Until next time...
Much Love from Cape Town, South Africa xxx
Jaynielea

JOIN US ON DISCORD
SUBSCRIBE TO THE LIFESTYLE LOUNGE COMMUNITY HERE
JOIN US ON TWITTER


ALL IMAGES ARE MY PROPERTY UNLESS OTHERWISE CREDITED