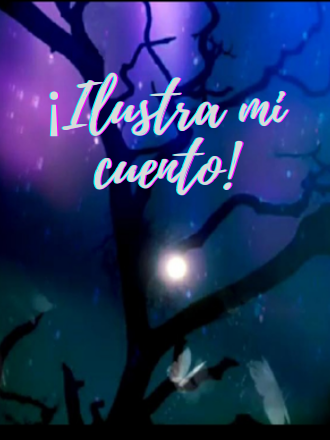 Haz click para versión en español
Hello, dear artists!
Today I come to ask for your talents, and the Power House Creative community is the perfect place to invite you to participate in this challenge.
Lately, I have been wanting to have original images in the short stories I write. But since I'm not that kind of an artist I thought about having collaborators.
The idea first came to me when I started to get tired of using random online pictures. I feel that the stories lose authenticity somehow.
Then I got inspired by @mariannewest and her We Event, which was a celebration of the Daily 5 Minutes Freewrite, where two or more people collaborated to create a short story accompanied with some sort of artwork.
So I thought about doing something similar but on a much shorter scale.
Since my goal is to put some original color in my stories and get other fellow members involved, I am posting a piece of work I wrote a while ago for the Hispanic community @fuerza-hispana, so that artists would make illustrations to depict the essence of the story.
I have translated it to English so more people can participate.
With this in mind I invited two of our great artists and dear members of #Hive, @berlissanoja and @medussart, to be judges and evaluate all illustrations.
They were excited and willing to collaborate. In fact, Medussart supported and advised us on how to develop the project. And I am glad to tell you that The Red Forest served as inspiration for Berlis Sanoja, who created a beautiful Art collection entitled The Red Forest which is composed of 3 pieces; Trapped in the Red Forest, Birth and Death and The Red Forest after Chernobyl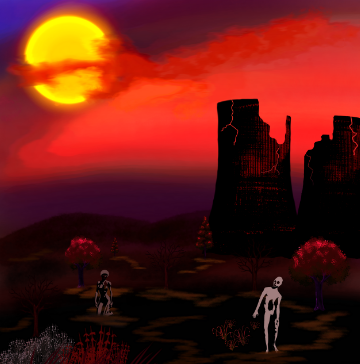 The Red Forest after Chernobyl
Rewards and Prizes
There will be three winners whose work will be included in the story.
Once the contest is due, the 3 selected illustrations will be published along with the profile and a brief summary of the authors' resumes. These illustrations will also be tweeted.
EVERY ENTRY will be considered for the sequel or prequel of The Red Forest.
Winners will also get:
1st place= 4 Hive
2nd place= 2 Hive
3rd place= 1 Hive
Rules
Make an illustration related to the story that really captures the story spirit.
Describe the creative process
Include the tag #illustratemystory
Paste the link of your post in the comments below
Reblog this post so others are invited
Meet the criteria described below.
Give a little love ❤️ to this post (it's not mandatory but much appreciate it 😉 )
Criteria
Depiction of the story and originality
Quality
Technique
Composition
You can find the beautiful pieces of our artists in the NFT Showroom
Note: the collection of The Red Forest serves as an example of what ca be done in this contest, but you could do a paiting of a landscape, or a drawing, cartoon, etc. The only limit is your imagination.
Deadline: October, Friday 2nd
This contest is sponsored by @miriannalis and Lacrucita.
Everyone is invited to participate in this challenge.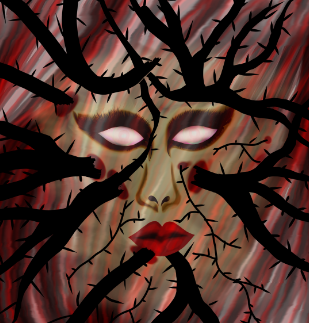 Trapped in the Red Forest
Versión en español
.
Queridos artistas de Hive,
Hoy vengo a requerir de sus talentos, y la comunidad de Power House Creative es el lugar perfecto para invitarlos a participar en este reto.
Siempre he querido tener imágenes originales en los cuentos que escribo, pero como no sé hacer ningún tipo de ilustración, pensé en contar con colaboradores.
La idea surgió cuando empecé a cansarme de usar imágenes aleatorias de Internet. Siento que las historias pierden autenticidad de alguna forma.
Entonces me inspiré en el evento We Event de Marianne West; una celebración del día 1000 del reto diario 5 Minutos de escritura libre, en el que dos o más personas colaboraron para crear un cuento acompañado de algún tipo de arte.
Así que pensé en hacer algo similar pero a menor escala. Como mi objetivo es poner un poco de color original a mis cuentos y conseguir que otros compañeros participen, hoy les comparto una obra que escribí hace un tiempo en la comunidad hispana, para que los artistas que quieran participar creen una ilustración que represente la esencia de la historia.
Con esto en mente, invité a dos de nuestras grandes artistas de #Hive, @ berlissanoja y @ medussart a evaluar las ilustraciones y ser las juezas del concurso.
Se sintieron animadas y dispuestas a colaborar. De hecho, Medussart nos apoyò y asesoró en la elaboración del proyecto, y me alegra contarles que El Bosque Rojo sirvió de inspiración a Berlis Sanoja para crear la maravillosa colección El Bosque Rojo, que se compone de 3 piezas: Atrapada en el Bosque Rojo, Nacimiento y muerte y Después de Chernóbil
Recompensas y premios
Una vez culminado el concurso, las 3 ilustraciones ganadoras serán publicadas junto con el perfil y una breve reseña de sus autores, además de su respectiva cuña en Twitter.
TODAS Las ilustraciones serán consideradas para la secuela o precuela de El Bosque Rojo.
Los ganadores además recibirán:
1er lugar: 4 Hive
2do lugar: 2 Hive
1er lugar: ;1 Hive
Reglas
-Hacer una ilustración que capture el espíritu de la historia. -Lo puedes hacer sobre todo el cuento o sobre una parte del mismo.
-Describir el proceso creativo.
-Incluir la etiqueta #pintamicuento
-Pegar el enlace de su publicación en los comentarios de esta publicación.
-Hacer Reblog a esta publicación para que participen más personas.
-Darle amor ❤️ a esta publicación (no es obligatorio pero se aprecia mucho 😉)
-Cumplir con los criterios descritos a continuación.
Criterios
Relación con el cuento y originalidad
Calidad
Técnica
Composición
Puedes encontrar las hermosas piezas de nuestras artistas en el NFT Showroom
Nota: la colección El Bosque Rojo sirve de ejemplo para las tantas cosas que pueden presentar en este concurso. Pero también puedes hacer paisajes, caricaturas, abstracciones, etc., el único límite es tu imaginación.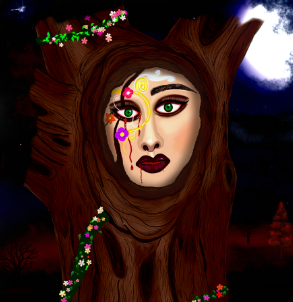 Birth and Death
Este concurso es patrocinado por @ miriannalis y Lacrucita
Fecha límite: viernes 2 de octubre
Todos están invitados a participar.
¡Gracias!
.
Logo Image taken from El Árbol del Cerezo Mágico by Berlis Sanoja, and modified by myself for the purpose of this contest