Have you played before with the Dragon Jumper?
---
Peace,
My team has acquired recently the regular cards named Dragon jumper.
The collection of DEC tokens that facilitate the purchase of this powerful cards, took two consecutive season in the Splinterlands game.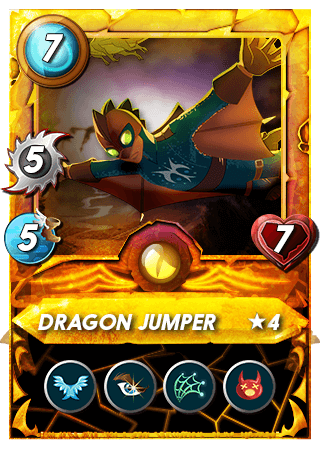 src1
The impact of Dragon jumper in the progression of my team is so significant that I would like you to check out the statistic of this dragon cards.
It is a low price now in the market even if for a new player you struggle to make step during your adventures.
If you hear about Splinterlands for the first time, feel free to visit the community blog on the blockchain. #splinterlands
Src1 Splinterland picture sources
Thank you for participating to this poll.
Warm regards
---
---
---
---
I am not playing Splinterlands.
---
Answer the question at dpoll.xyz.